Philadelphia Flyers: 5 Problem Areas Philly Still Needs to Address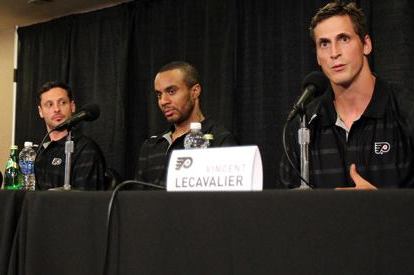 With the first wave of free agency over, the Philadelphia Flyers have definitely improved with the additions they've made, but they still have some work to do.
Vincent Lecavalier will add size and scoring up front, Mark Streit brings puck-moving skills to the defense and Ray Emery should provide steady help in net.
But with free agency winding down, the Flyers are right up against the salary cap ceiling and still have several areas that they need to improve on to make a playoff run. With almost no cap room, the Flyers' improvement will be limited to trades or development from the young guys.
That said, without improvement in these areas, the Flyers are unlikely to climb back into contention.
All stats used are from nhl.com unless otherwise stated.
Begin Slideshow

»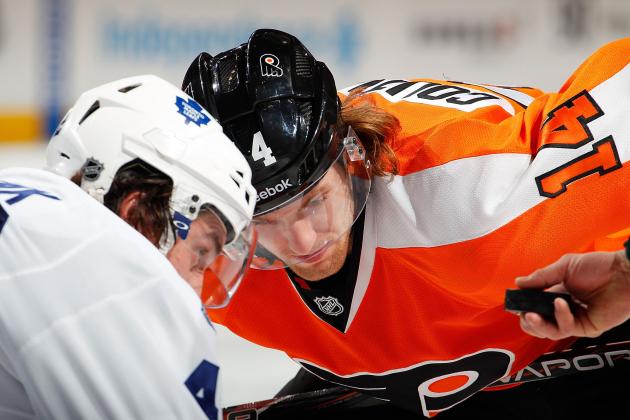 Paul Bereswill/Getty Images

Last season, the Flyers were 23rd in the NHL in faceoff percentage at 48.5 percent, ranking below every playoff team in the Eastern Conference and only ahead of two playoff teams from the Western Conference. That needs to get better.
Philadelphia's struggles on defense last year were well-documented, but a lot of the problem was an inability to get the puck out of the zone. That issue is compounded when the team struggles to regain possession of the puck via faceoff.
Claude Giroux was the only Flyer winning faceoffs more than half the time (of players that had taken at least 100 faceoffs), and with the addition of Lecavalier, the team should have another guy winning more than 50 percent.
But Giroux and Lecavalier are going to be centering the lines responsible for goal production, which is going to be harder for them if they're the only two centers who can be counted on to win defensive-zone draws. That could become even more of an issue if Lecavalier spends any time on Giroux's wing.
The most likely remedy to this is for Sean Couturier to improve his faceoff percentage, or to give Adam Hall some increased minutes, as he performed well in the faceoff circle in his limited playing time last season.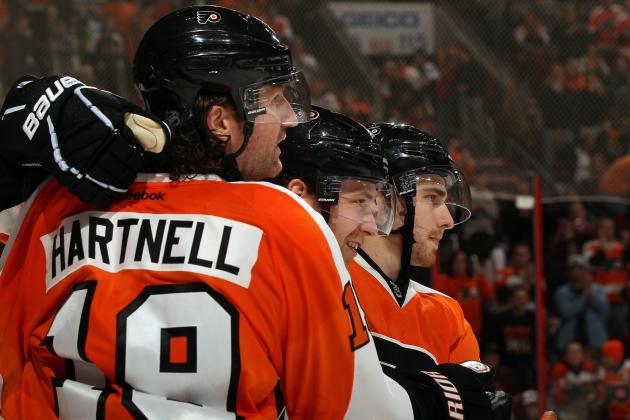 Elsa/Getty Images

The Flyers were the only team last season in the top 10 in both power-play and penalty-kill percentage to not make the playoffs. That's because they were really bad even strength, mostly because they struggled to create offense.
That's a tough problem to fix, and adding an offensive talent like Lecavalier should help, but without increasing their even-strength output, the Flyers aren't going to get much further than they did last year.
The easiest way for this problem to get fixed would be for Brayden Schenn and Sean Couturier to start consistently contributing on offense.
But if that doesn't happen by around the quarter point of the season, then it might be time to turn one or both of them into another star forward to complement the talent the Flyers already have. They can only be prospects for so long before it's time to step up and produce.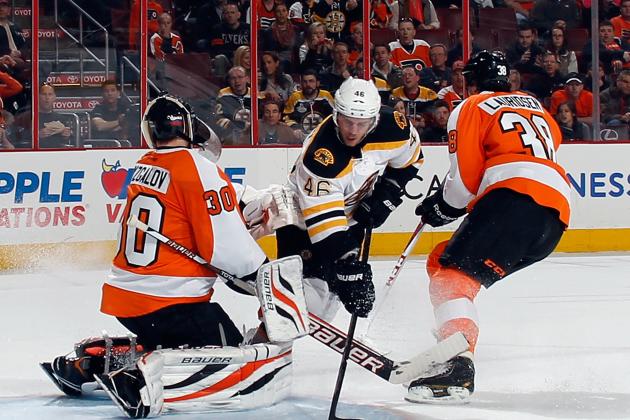 Bruce Bennett/Getty Images

The Flyers are slated to send out a starting six defensemen of Kimmo Timonen, Braydon Coburn, Nick Grossman, Andrej Meszaros, Luke Schenn and Mark Streit.
Streit and Timonen are both over 35, Meszaros missed most of last season with injuries and Grossman has a history of knee problems. In other words, that starting six looks set to miss a lot of hockey games.
After that, the Flyers are down to defensive prospects filling in like Eric Gustafsson and Oliver Lauridsen. Any injuries that require more call-ups are going to start making a questionable defense look absolutely awful.
A trade for a cheap, capable seventh defenseman would be a nice safety blanket for the Flyers.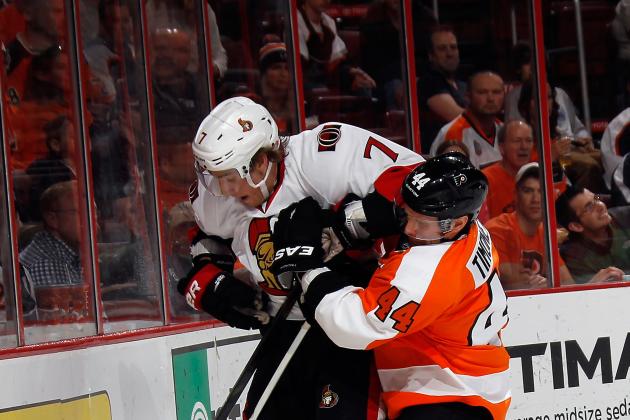 Bruce Bennett/Getty Images

Building on the last slide, the Flyers could really use a lock-down defenseman. Kimmo Timonen showed last year that he's no longer capable of being a No. 1 defenseman. Unfortunately, right now there's no one ready to step up and take that role for him.
That's why, last season, the Flyers swung at and missed on the two biggest free-agent defensemen, Shea Weber and Ryan Suter, and why they've been linked to almost every big name defenseman who's been rumored to be on the trade block.
If the Flyers want to improve the defense that let them down last year, they might need to trade for someone to come in and take on the other team's top offensive weapons. It's not a necessity, but it would certainly help.
It's either that or count on Luke Schenn turning into that guy, which is a real possibility if he can maintain the level of play he showed at the end of last season.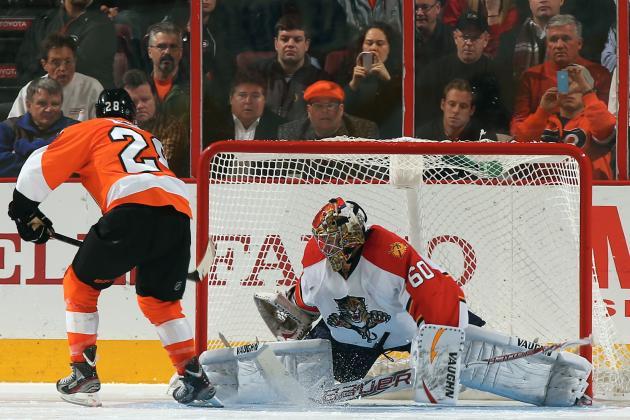 Elsa/Getty Images

The Flyers have always been bad at shootouts since their inception, and the team's saving graces have always been that they could win enough games for that extra point not to matter, and that shootouts aren't a part of the playoffs.
But now this team is going to need those points, and struggling in shootouts is no longer something they can accept.
Claude Giroux is a good shootout scorer, but Danny Briere was the other go-to scorer in one-on-ones, and he's gone.
Matt Read has shown flashes of being able to step into that role, but flashes aren't going to be enough. Trading for a decent role player who has a good track record in shootouts or spending some more time developing the younger guys' dekes could be the difference between this team making the playoffs or spending another spring watching from home.