Most of the top names on the 2013 free-agency market have been signed, but there are several teams and players that aren't satisfied with their current positions.
All of the following rumors are heating up the NBA, and where each of the players on this list lands next season will have major implications on next season's playoff picture.
Nate Robinson and Knicks Have Mutual Interest?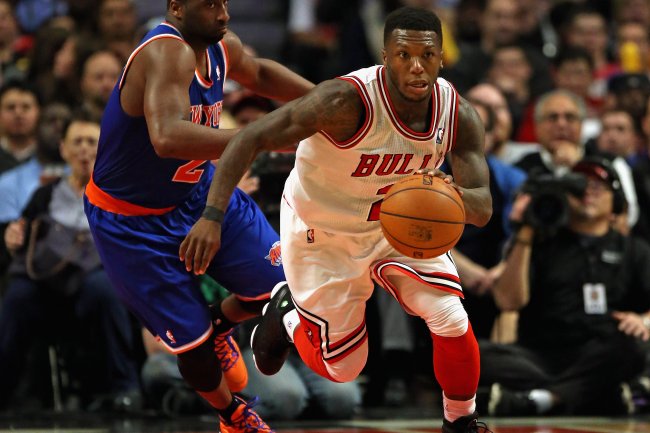 Jonathan Daniel/Getty Images
Veteran point guard Nate Robinson proved that he had what it takes to command an offense when he took over the starting job from the injured Derrick Rose in Chicago, but the free agent is looking to capitalize on his success by signing a big contract this offseason.
While Robinson has drawn interest from several teams across the NBA, the Knicks need point-guard depth, and the franchise is reportedly considering the small star as a possible addition, per Frank Isola of the New York Daily News:
Knicks GM Glen Grunwald wants to add another point guard and the club recently reached out to former Knick Nate Robinson, according to a league source. Robinson is not expected to return to the Chicago Bulls because Derrick Rose is now healthy. Robinson would consider a return to New York but only if he doesn't receive a more lucrative offer elsewhere.
Robinson wouldn't get a high-dollar contract with New York, but he would be part of a team on the cusp of being a serious championship contender.
If the point guard doesn't mind playing a role off the bench once again while making the mid-level exception, Robinson could be the addition to the Knicks roster that takes the team to the next level.
Gerald Henderson on the Trade Block?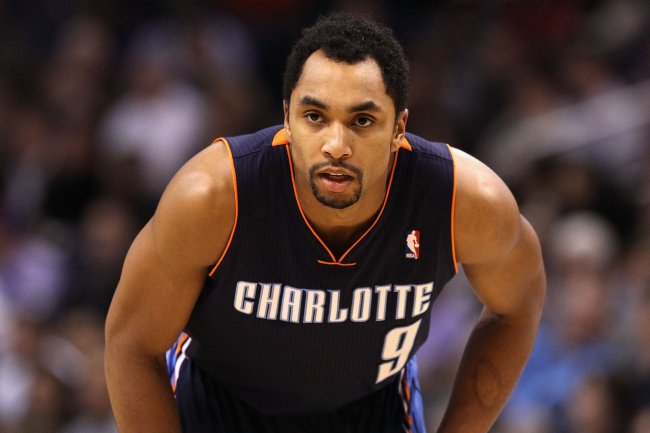 Christian Petersen/Getty Images
Gerald Henderson is one of the best all-around role players in the NBA, and while the Charlotte Bobcats would like to re-sign the restricted free agent, there is a serious chance that he could be traded, according to Adrian Wojnarowski of Yahoo! Sports:
After reaching an impasse with RFA Gerald Henderson, Charlotte's exploring sign-and-trade possibilities with multiple teams, sources tell Y!

— Adrian Wojnarowski (@WojYahooNBA) July 11, 2013
The Bobcats are in total control of the situation, but if the franchise feels it isn't making progress with the shooting guard, completing a sign-and-trade deal would give Charlotte a return it could build around.
The team isn't going anywhere fast, and most fans and players can't blame Henderson for wanting to be with a different organization. As long as the 25-year-old potential star can keep his attitude positive, he will find a home that fits his style eventually.
Knicks Considering Samuel Dalembert?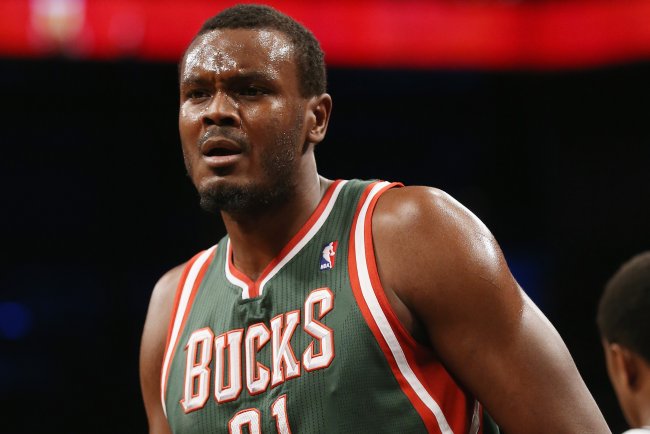 Bruce Bennett/Getty Images
Despite a serious interest from the Dallas Mavericks, per ESPN's Marc Stein, the New York Knicks are also making it clear that they too are interested in free-agent center Samuel Dalembert, according to Jared Zwerling of ESPNNewYork.com.
Dalembert would be a bench player for the Knicks that provides depth behind Tyson Chandler, but if New York expects anything more, the franchise will be sorely disappointed by the lack of offensive and defensive production from the big man.
According to Zwerling, the Knicks can only offer $1.7 million per season to Dalembert, while Dallas has the room to offer the center $3 million.
New York is much closer to winning a NBA championship than the Mavericks, so Dalembert's priorities will determine where he plays in 2014.