2013 Home Run Derby: Odds for Each of This Year's Participants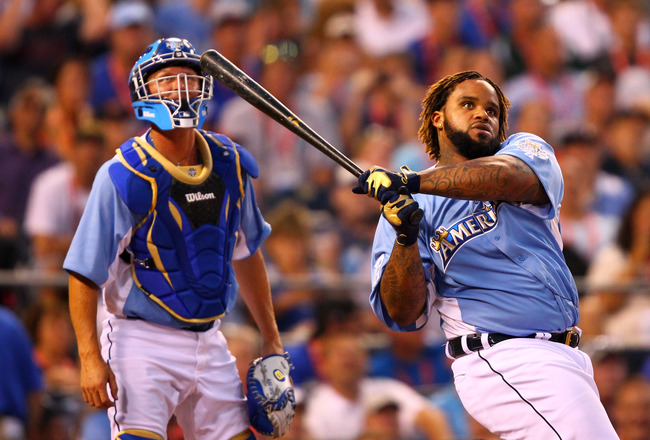 Dilip Vishwanat/Getty Images
Eight of the game's premier sluggers will take the field Monday night for the 2013 Home Run Derby, scheduled to start at 8 p.m. ET at Citi Field in New York.
Prince Fielder is the reigning champion after he beat out Jose Bautista last season in Kansas City, but he'll have his hands full as he looks to defend his title.
Here is a look at this year's field of Home Run Derby contestants and my odds on who will come away with the trophy this season.
*Note: Average HR distance numbers courtesy of ESPN Home Run Tracker.
RF Michael Cuddyer, Colorado Rockies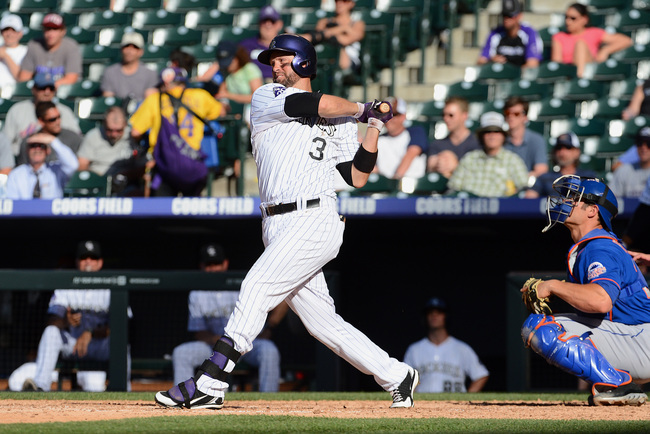 Garrett Ellwood/Getty Images
Season HR Total: 16
Average HR Distance: 406.8 feet
Odds: 10/1
Player Profile
Rockies right fielder Michael Cuddyer is having a terrific season, highlighted by a 27-game hitting streak that ended earlier this month. He is a deserving All-Star with a .330/.391/.568 slash line.
While he has 16 home runs on the season, few would consider him to be a home run hitter. He has only topped the 30-home run mark in a season once in his 13-year career.
He's the clear underdog going into the competition, but stranger things have happened than him putting on a surprising performance.
3B Pedro Alvarez, Pittsburgh Pirates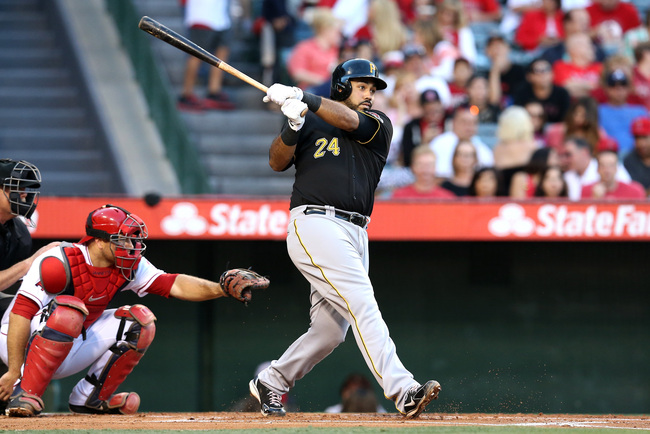 Stephen Dunn/Getty Images
Season HR Total: 24
Average HR Distance: 407.1 feet
Odds: 8/1
Player Profile
The No. 2 pick in the 2008 draft, Pedro Alvarez was one of the most wildly inconsistent players in the game the past two seasons, even earning a demotion to Triple-A at one point last year.
Despite hitting just .244/.317/.467 last season, he finished with 30 home runs. There was little question as to his power-hitting abilities.
Things have clicked this season, though, as his 24 home runs at the break rank second in the NL. With an .828 OPS and 62 RBI, he's a worthy All-Star selection. He was not originally selected by NL captain David Wright, but he took over for Carlos Gonzalez when the Rockies outfielder bowed out.
LF Yoenis Cespedes, Oakland Athletics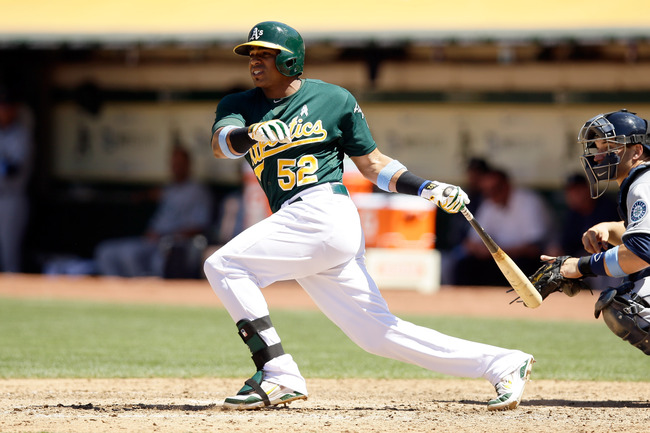 Ezra Shaw/Getty Images
Season HR Total: 15
Average HR Distance: 407.9 feet
Odds: 15/2
Player Profile
No one was sure what the Athletics were getting when they signed Yoenis Cespedes to a four-year, $36 million deal prior to last season. He proved to be an absolute steal, though, hitting .292/.356/.505 with 23 home runs and 82 RBI as a rookie.
His slash line has dropped to .224/.291/.421 this season, and he is the only player in the Derby who is not also an All-Star. However, the power is still there, and he is the type of showman who could thrive in the event.
It's worth noting that he hasn't homered since hitting two in the same game back on June 21—a span of 71 at-bats. Granted, hitting batting practice pitches is different than taking an MLB pitcher deep in game action, but he's been cold nonetheless.
LF Bryce Harper, Washington Nationals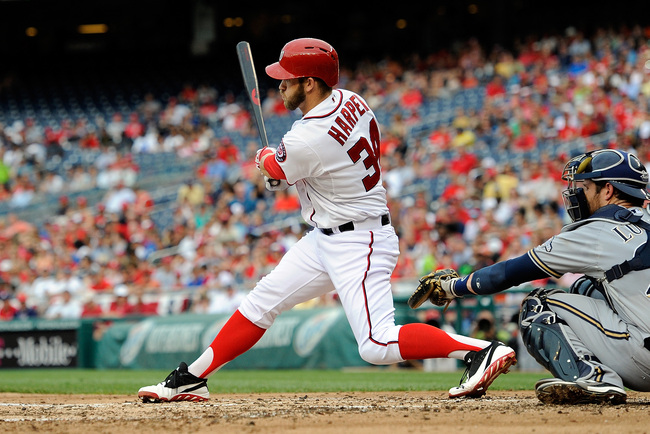 Patrick McDermott/Getty Images
Season HR Total: 13
Average HR Distance: 406.5 feet
Odds: 7/1
Player Profile
A first-timer to the event, 20-year-old Bryce Harper has the lowest home run total of anyone in this year's event. But he has also missed time, with just 58 games and 201 at-bats on the year.
Many got their first real look at Harper on video when he was participating in a Home Run Derby back in 2009 as a high schooler and crushed a 502-foot blast at Tropicana Field.
He as much as anyone should relish the attention that comes with trying to put on a show in front of a stadium of people, and though I'm not giving him the best odds, he's my pick to win this year's contest.
3B David Wright, New York Mets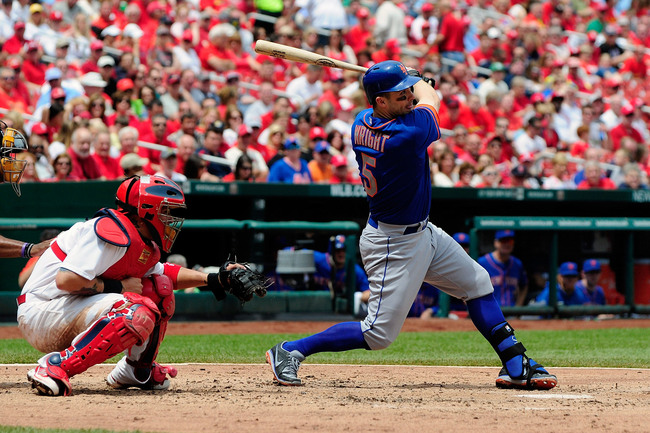 Jeff Curry/Getty Images
Season HR Total: 13
Average HR Distance: 404.7 feet
Odds: 6/1
Player Profile
Though not a prototypical slugger by any means, David Wright does have some Home Run Derby experience under his belt, and that could play to his favor.
Wright made it to the finals in the 2006 Derby, and though he lost to Ryan Howard, his 22 total home runs are good for 10th all time in the history of the event.
He'll have the home crowd behind him at Citi Field, and while he may not be known for his tape measure blasts, he's not one to be taken lightly in this year's event.
2B Robinson Cano, New York Yankees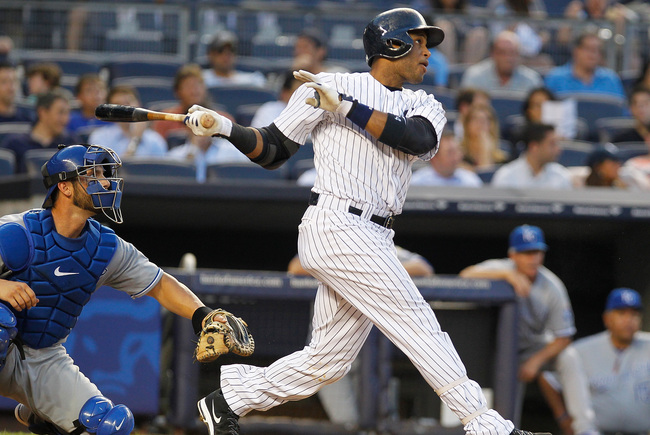 Mike Stobe/Getty Images
Season HR Total: 21
Average HR Distance: 401.4 feet
Odds: 5/1
Player Profile
Though the game is not being played in Yankee Stadium, Robinson Cano should still have plenty of hometown support in New York as he participates in the Derby for the third straight season.
After winning the contest in 2011, he was captain of the AL squad last season and drew the ire of the Kansas City faithful when he didn't select Billy Butler to participate in front of the home crowd. He then went out and failed to hit a single home run in the first round.
There's not question the Home Run Derby is just a fun exhibition for the fans, but if anyone is going to go in with a chip on his shoulder, it's Cano, and he's proven in the past that he can win it all.
1B Chris Davis, Baltimore Orioles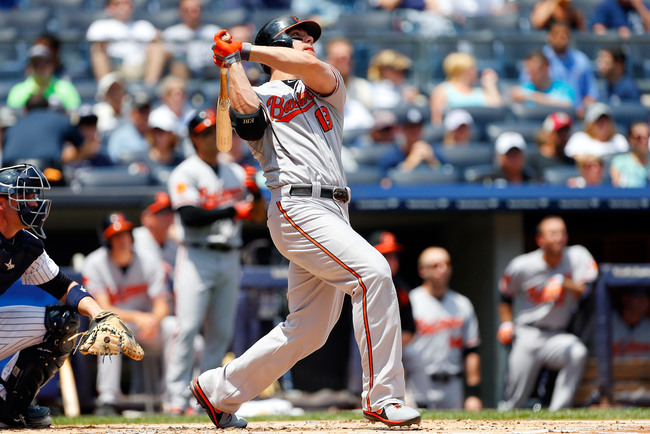 Jim McIsaac/Getty Images
Season HR Total: 37
Average HR Distance: 403.9 feet
Odds: 9/2
Player Profile
With seven more home runs than anyone else in baseball and tied for the AL All-Star break record, Chris Davis has had a first half for the ages in 2013.
The 27-year-old enjoyed a breakout season last year when he hit a team-high 33 home runs and took the reins of an everyday job for the first time in his career. But he's taken things to another level completely this season.
Experience is not on his side, and he'll be as closely watched as anyone in the contest, but it's hard to bet against Davis with the way he's swinging the bat right now.
1B Prince Fielder, Detroit Tigers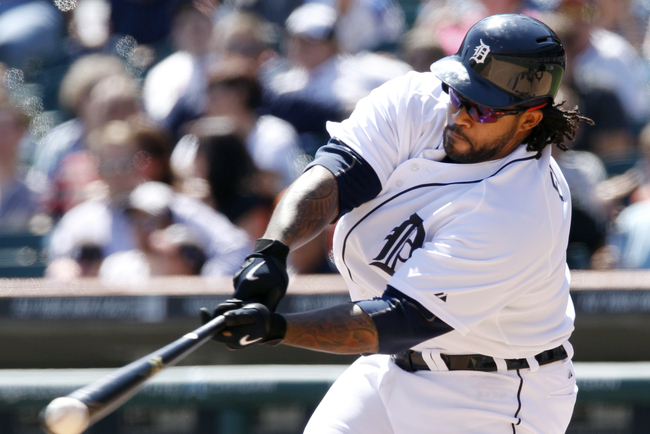 Duane Burleson/Getty Images
Season HR Total: 16
Average HR Distance: 396.2 feet
Odds: 4/1
Player Profile
These days, it's somewhat easy to forget that Prince Fielder is one of the game's elite sluggers, as his production is often overshadowed by the ridiculous numbers of teammate Miguel Cabrera.
However, he's the one credited with the thankless task of providing the best hitter on the planet with protection, and in his one-and-a-half seasons in Detroit thus far, he's done a terrific job with that.
He's won the Derby twice in his career, edging out Nelson Cruz back in 2009 and topping Blue Jays slugger Jose Bautista with an impressive final-round showing of 12 last year. Experience is on his side, as this will be his fifth time in the Derby, and he has to be viewed as the favorite.
Keep Reading