6 Things That Need to Happen Between Now and Los Angeles Lakers' Season Opener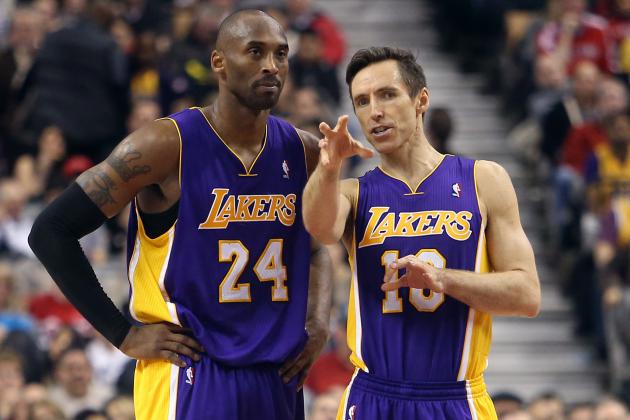 Tom Szczerbowski-USA TODAY Sports

The Los Angeles Lakers still have a few months to get things in order before the start of the 2013-14 NBA season, which is a good thing because there are a whole lot of changes that have to take place in order for the Purple and Gold to put forth a respectable product on opening night.
Head coach Mike D'Antoni is going to have to sort out a number of tricky lineup decisions while also settling on a style of play that makes sense for the personnel involved.
The Lakers bench remains painfully thin, and thanks to the team's capped-out balance sheets, only minimum-salaried players will be available to fill it out.
On top of all that, the team has to figure out how best to use Kobe Bryant and Steve Nash.
Keep in mind, the proposed changes that follow are all based on the assumption that the Lakers aren't interested in tanking this season (no matter how much they should consider it). So every move and tweak is designed to improve the quality of the team for the upcoming year.
If that weren't the case, the only proposed additions to the Lakers roster would be dynamite and a detonator. But let's think positively, shall we?
Begin Slideshow

»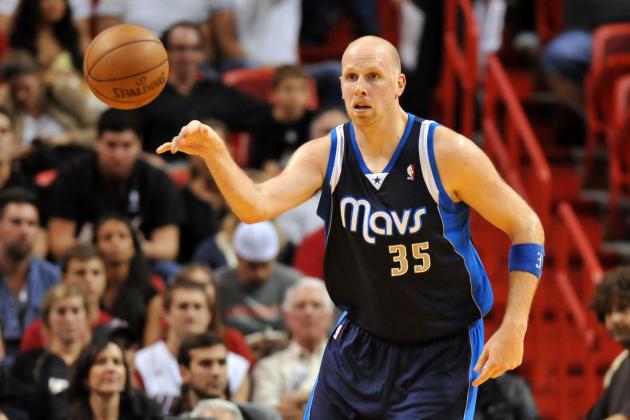 USA TODAY Sports

We're starting off with a tough one here, but none of the Lakers' decisions this offseason are going to be easy.
With Dwight Howard out of the mix, the first thing D'Antoni is going to have to figure out is who he wants as his starting center.
Chris Kaman is on board, and he's got a solid—if unspectacular—track record in the middle. That'll leave Pau Gasol at the power forward position that didn't suit him very well for most of last season. But perhaps Gasol's struggles had more to do with playing alongside Howard than they did with his inability to play the position in general
After all, he was just fine when Andrew Bynum patrolled the middle for the Lakers.
Beyond that, there will be questions about Nick Young's role (should he start or come off the bench?), as well as the rest of the frontcourt rotation.
Oh, and there's also the small matter of how Bryant and Nash should factor into things. Don't worry, there'll be much more on that later.
The Lakers went through enough lineup changes last season to know that even the best-laid rotation plans often fall apart. But it's critical for the team to have clearly defined roles from the outset next season.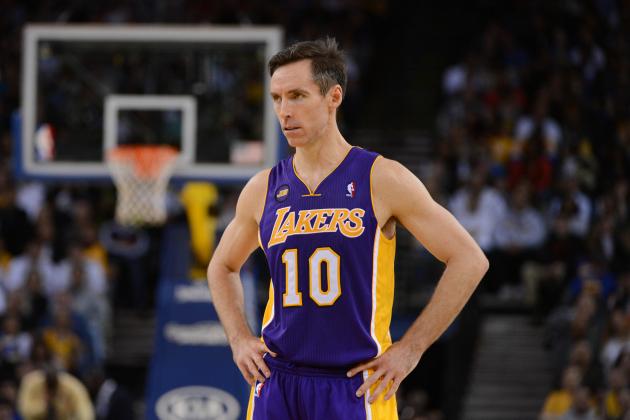 Kyle Terada-USA TODAY Sports

Steve Nash proved last season that he's no longer capable of playing major minutes. In fact, that's been the case with the two-time MVP for a number of years now; last year's injury parade merely brought Nash's durability issues into sharper focus.
Nash has never averaged more than 36 minutes per game in a season, and he's been below 34 since 2008-09. So the Lakers need to determine whether they want to use him as a starter with very strict minute limitations, or as a bench contributor who only sees the floor against favorable matchups.
That's going to be a very difficult decision, largely because Nash is still the team's best shooter and passer. But trotting him out as a starter against the quicker guards in opponents' first units might be the fastest way to wear down the exceedingly fragile Nash.
This isn't something D'Antoni can experiment with during the season. If Nash is to be used as a second-unit specialist, he'll have to get plenty of reps in with the reserves well before the season opener.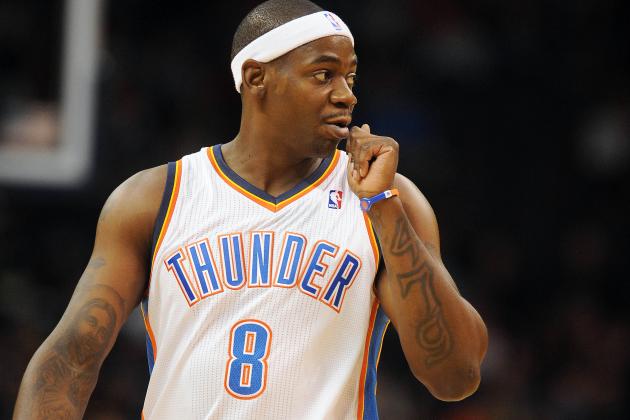 Mark D. Smith-USA TODAY Sports

Metta World Peace is gone—amnestied in an effort to save the Lakers a boatload in tax penalties. And while MWP hasn't had the lateral quickness to stay with the league's more agile wing players, he still would have been L.A.'s most capable perimeter defender.
With Bryant coming off his torn Achilles, it seems unreasonable to ask him to check the most dangerous wings on opposing teams when he returns (whenever that is). Neither Young nor Jodie Meeks rates as an average defender, either.
That means the Lakers need to find somebody to eat up a few minutes and play a little bit of wing defense.
With only the minimum left to spend, L.A.'s options are extremely limited. Ronnie Brewer has bounced around a bit over the past couple of seasons and probably isn't close to the elite defender he once was, but he'd come cheap and might benefit from a fresh start.
It wasn't so long ago that Brewer's defense made him a vital piece on a couple of very good Utah Jazz and Chicago Bulls teams. Maybe he can help the Lakers shore up a major weak spot.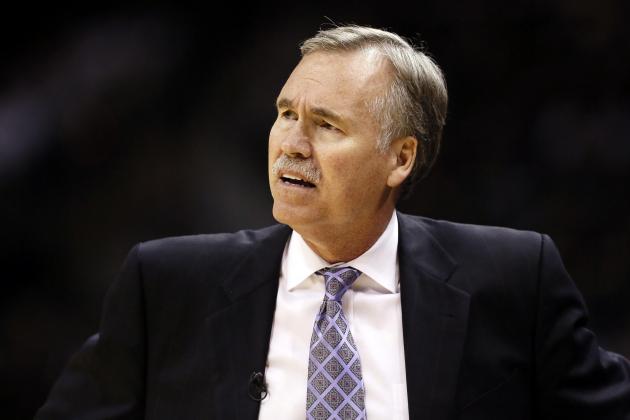 Soobum Im-USA TODAY Sports

Among the Lakers' many problems last season was the near-daily change in offensive philosophy. One minute, Pau Gasol was a stretch 4—the next minute, he was a backup center.
Bryant was a scorer, then a facilitator, then neither. L.A. pounded the ball inside for a few games at a time, only to cast away from long range for a short while afterward.
D'Antoni's preferred style was a predictable mismatch for the players on the roster, and the team struggled to find a groove, as inconsistency bred poor performance. And the surprising lack of regard D'Antoni showed toward some of his players' egos (see: Gasol, Pau) didn't help make things any better.
That stuff can't happen this season, so D'Antoni and his staff must settle on a style of play early. If the Lakers head into the regular season without a firm strategic plan, they're going to be in trouble.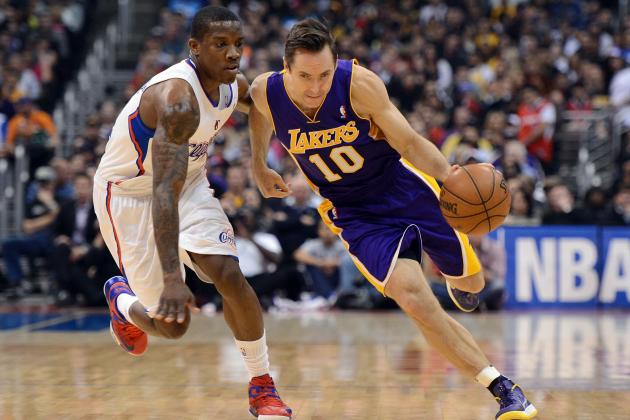 Harry How/Getty Images

Building off the last slide, it's imperative that D'Antoni not only pick a style, but that he also pick the right style.
The Lakers were an aging, injury-riddled outfit last year. So it's completely inexcusable that they played at the NBA's fourth-fastest pace. Per ESPN, L.A. used 96.8 possessions per game in 2012-13, which tied the Golden State Warriors and trailed only the Houston Rockets, Denver Nuggets and Milwaukee Bucks.
It's probably a stretch to say that the Lakers' fast pace contributed to their rash of injuries, but it's pretty hard to argue that it maximized the talent on the roster.
Teams with young athletes and deep benches can get away with pushing the ball up and down the floor. But the Lakers have neither of those things, and they're best suited at a much more subdued tempo. Things need to slow down in Lakerland, or the season will slip away in a hurry.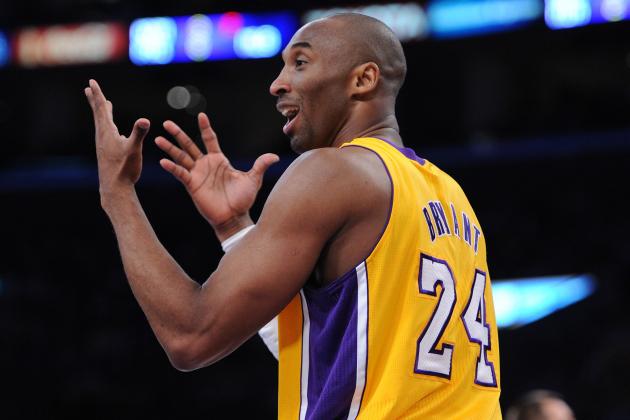 Jayne Kamin-Oncea-USA TODAY Spor

Kobe Bryant seems determined to play beyond this season, but the Lakers are equally committed to putting a winning product on the floor right away. That means team and player are going to have to reach some kind of accord well in advance of opening night.
Bryant is going to want to play from the first moment he's able, even if that's not the best decision for his long-term health. The Lakers surely want him back on the floor as soon as possible, as the team isn't equipped to compete at a high level without him.
But if the Lakers also want to keep Bryant around in the future, they'll have to be sure that they don't let him rush back too soon.
Now, it's possible that Bryant simply won't be healthy enough to play early in the year, which could make things easier for the Lakers. But if he's close to ready and the team is in danger of digging itself into an early-season hole without him, it's easy to imagine his competitive streak wearing management down and eventually resulting in his hasty return.
The Lakers and Bryant need to make sure their interests are aligned. With the pathologically driven Bryant, that could be a tough task.
Which is why they'd better get started on it now.