MITB 2013: Update on Potential Replacements for Kane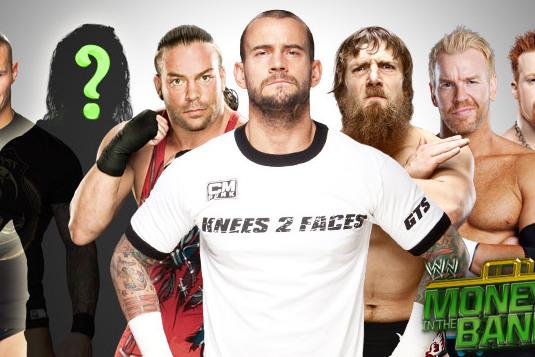 wwe.com
As we all know by now, Kane was injured on this past episode of Raw as a result of the debuting Wyatt Family, which led to an attack by members Luke Harper and Erick Rowan. As result, he was stretchered out, and his status became highly questionable.
On the following episode of SmackDown, Michael Cole made the official announcement the Kane is out of the ladder match, leaving the possibility of a replacement to fill the vacant seventh spot.
Although the replacement filling the spot is not confirmed, WWE.com did present some potential names to participate in the match.
Here are the three names discussed by the WWE.
Begin Slideshow

»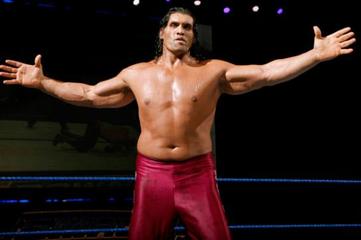 wwe.com
The 347-pound former World Heavyweight Champion would certainly be a formidable force to be reckoned with in the All-Stars Match. Although the giant can boast many accomplishments in his career, the WWE Title has eluded him.
Although The Great Khali's most notable achievements are being a former World Heavyweight champion and main-eventing a SummerSlam against Triple H, he certainly does not have a boastful list of accomplishments. Other than being simply a spot-filler on TV, Khali has been used very poorly for most of his WWE tenure.
Still, the company chooses to thrust him in the championship picture—as needed—or at least accredit anyone who defeats him on TV (recently, Heath Slater), as defeating a former World Heavyweight champion.
Well, David Arquette and Vince Russo are a part of that lineage as well, and the word "fluke" describing their reigns should be considered a compliment.
The high-flying Kofi Kingston is currently out of action and recuperating following elbow surgery in June. Could he surprise everyone and return sooner than expected?
Although Kofi Kingston has the third most appearances in Money in the Bank history with four, creating memorable spots each time, he certainly does not fit the mold of an "All-Star." Maybe a MITB All-Star, but certainly not a WWE one.
Kingston has gained a number of titles outside of any world championship, but still has not managed to to ascend up to the main event level in the WWE.
There is no doubt that Kingston would be a good addition to the match from a pure wrestling standpoint, but that defies the integrity of the match. Moreover, as the site mentions, he is recovering from elbow surgery. However, it has been noted, via WrestlingInc.com, that his recovery is going ahead of schedule.
Where has The World's Largest Athlete been as of late? With his "ironclad contract," he said in a recent interview he could take time off whenever he pleases. Could he decide to make a return at Money in the Bank?
Big Show would actually have a fair argument of being an All-Star in the WWE, as he has been a former WWE and World Heavyweight champion on more than one occasion. Ever since his feuds with Sheamus and Alberto Del Rio that put him back on the map, Big Show has once again fell off the radar, using his "ironclad contact" as a reason for his lack of TV appearances.
Despite this, Big Show would be the most fitting addition to this match, but still would not have any effect on the outcome.
Out of the three possible choices, which one would you prefer to see added to the match? Sound off, civilly, below.
Chris Featherstone is a writer for WrestlingInc.com. Continue to show your support on Facebook, Twitter and the PandP Show Tuesday at 11 p.m. ET.