As NBA Free Agency Dust Settles, What's Next Step for Teams Still in Need?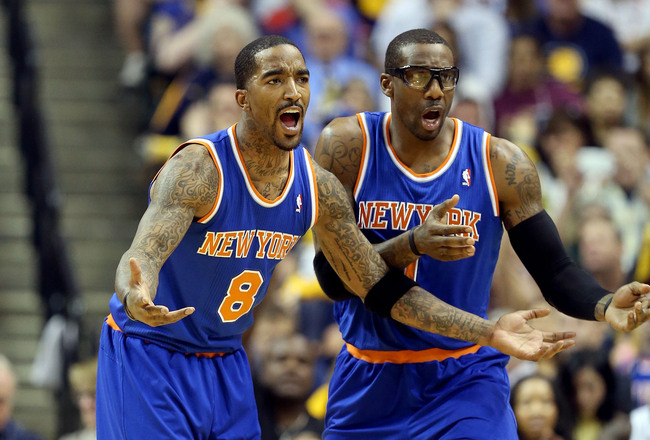 Andy Lyons/Getty Images
The fast and loud opening weeks of NBA free agency are quieting down, as most big names are off the market. But there are still plenty of teams with open roster spots sorting through the scrap heap.
The only marquee free agents who remain are the ones who needed the market to find their value before a team could give them a real offer.
That's why Monta Ellis took so long to land with the Dallas Mavericks (and fire his agent in the process), and why the Milwaukee Bucks and Atlanta Hawks are playing a game of point guard chicken.
Beyond that, we're waiting on Nate Robinson's annual one-year deal, Mo Williams and Corey Brewer are still floating around, and there are a few big dudes remaining who could have a positive impact on a basketball team.
We have a few contenders who will be making their pitches to veteran minimum players, bottom-feeders ready to continue their quest for the Andrew Wiggins/Jabari Parker/Julius Randle trio at the top of next summer's draft class, and middling teams that will make some middling moves.
Let's take a look at what we should expect over the course of the next few weeks—otherwise known as Free Agency, Phase 2.
Dallas Needs a Center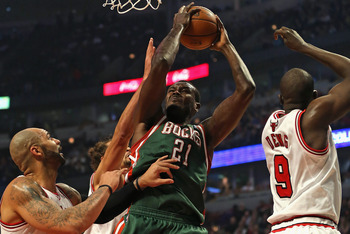 Jonathan Daniel/Getty Images
While taking a look at the roster the Dallas Mavericks have put together since the draft, one has to wonder what Dallas is doing to their frontcourt.
The Mavs just spent much of the past two weeks filling up their backcourt with questionable defenders, while swinging and missing on Dwight Howard and Andrew Bynum.
That leaves Bernard James and Dirk Nowitzki as their only big men, although Shawn Marion is bound to get a hunk of power forward time, and Brandan Wright will likely return.
Having said that, with Dirk's health in mind and the desire to see as little of Bernard James as possible, the Mavericks desperately need another big man or two.
Samuel Dalembert seems to be their newest target, but if they miss on him, the choices start to thin out.
As far as centers go, Greg Oden would be a solid gamble, but the best healthy center left on the market might just be Byron Mullens (following Dalembert and Wright).
The Lakers Need a Defender
Stephen Dunn/Getty Images
Since the Los Angeles Lakers used their amnesty provision on Metta World Peace, they're in desperate need of anybody who actually cares on defense.
I suppose that's a bit harsh, as Steve Nash, Pau Gasol and Jordan Hill tend to care on defense, but they're not particularly excellent defenders.
In fact, taking a look at the players Los Angeles has under contract, it might just be a three-way tie for the team's best defender, with Gasol, Hill and 12th man Robert Sacre all in the running.
The Lakers are too late to find a veteran big man who can defend very much, unless they'll take a chance on Elton Brand clogging up the lane. And the options for wing players are quickly evaporating.
James and Wesley Johnson are both still on the market with the potential to at least help out a bit, while Mickael Pietrus could possibly resurrect his career. Otherwise, they're looking at a roll of the dice with somebody like Sam Young, Dahntay Jones or Marquis Daniels.
Continue Tank-a-Palooza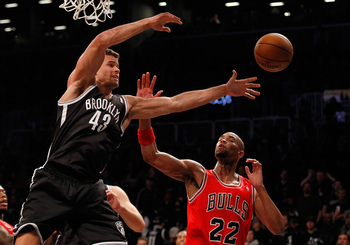 Mike Stobe/Getty Images
While everybody and their mothers tank for one of the top picks in next year's NBA draft, a fistful of teams are making a concerted effort to be worse.
The Philadelphia 76ers would have to work hard to make their team more woeful, while the Orlando Magic are in a sort of natural down period following the departure of Dwight Howard.
Teams like the Los Angeles Lakers probably should be tanking, but they seem content to fight for a mediocre playoff spot only to land in the late lottery, in all likelihood.
While the Utah Jazz have made themselves worse, it's easier to label it as a transition period instead of a nosedive into nothingness.
Really the only team with moves left to make in order to worsen their outlook is the Boston Celtics, who seem to be looking to move the only actual players they got in return for Kevin Garnett and Paul Pierce.
With Kris Humphries on an expiring contract, and I suppose their hope that some other general manager is a complete idiot with Gerald Wallace's ridiculous deal, Boston is trying to trade a bit more for the future of the team.
Philly Should Probably Hire a Coach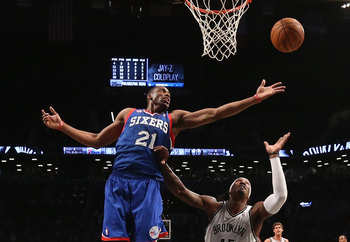 Bruce Bennett/Getty Images
Thirteen head coaching jobs opened up after the season ended, but just 12 positions have been filled.
For whatever reason, the Philadelphia 76ers have taken a "meh" approach to replacing Doug Collins with a new candidate.
There are a few theories that could be in play here.
First, it's entirely possible that this is another tanking strategy. Philly's just not going to have a head coach this season.
They already traded away their All-Star point guard for Nerlens Noel's ability to not play for half the season, while replacing Jrue Holiday with Michael Carter-Williams and absolutely no backup. Not having a head coach is just going to help them lose games.
It's either that or Doug Collins is slyly working his way back into the position. Collins resigned as the team's head coach following the season, but they kept him on in an advisory role.
My image of Philly's front office over the past month is just Collins shouting out ways to lose games every time the head coaching vacancy is brought up.
Time to put together a list of candidates? Nope: Collins is suggesting that Kwame Brown and Spencer Hawes take more three-pointers.
That way when the season starts and Philly's front office realizes what they forgot, Collins can just jump in and say, "I guess I could do it again, guys. It's no problem."
Lock Up Those Important Restricted FAs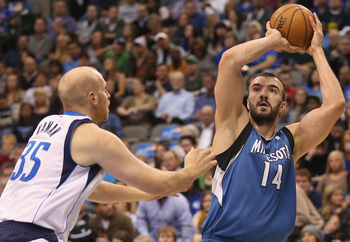 Ronald Martinez/Getty Images
As luck would have it, many of the best remaining free agents are restricted, leaving their current teams the opportunity to match competing offers and retain the player's services.
Of course, this gives many of those teams an opportunity to see what their restricted free agent(s) is worth on the open market. Rather than risking an initial extension offer that's too generous, they'll wait to see how much money other organizations are willing to spend.
Brandon Jennings, Gerald Henderson, Gary Neal, Timofey Mozgov and Nikola Pekovic all find themselves waiting for precisely such a scenario to materialize. Once they get their offer sheets, the real fun begins.
The Minnesota Timberwolves are working day and night to put together a solid deal for Pekovic, while the Denver Nuggets are doing their due diligence with Mozgov.
Over the next few weeks we should see most, if not all of the remaining restricted free agents either get locked up by their old teams or find another to sign an offer sheet with.
For the most part, the rest have already been renounced and are looking for work on the open market.
Find a Taker for Gerald Henderson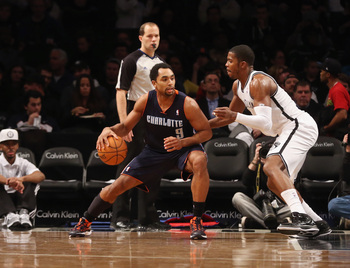 Bruce Bennett/Getty Images
Gerald Henderson and the Charlotte Bobcats have come to a crossroads in their contract negotiations as the restricted free agent appears to be seeking a bigger payday than the Cats had in mind.
Adrian Wojnarowski of Yahoo! Sports reports that with talks stalled, the Bobcats are exploring sign-and-trade opportunities for the young shooting guard. Henderson is reportedly looking for a deal that would pay him between $7.5 and $8.5 million per year, a steep price for a marginal starter.
And an especially steep price for the Bobcats, who are still very much in a rebuilding mode. Michael Jordan's team is likely looking to get some value in return for Henderson without incurring too many long-term financial obligations.
After signing Al Jefferson to a three-year, $40.5 million deal, the organization could quickly return to its typically frugal spending habits.
The Run on Old Guys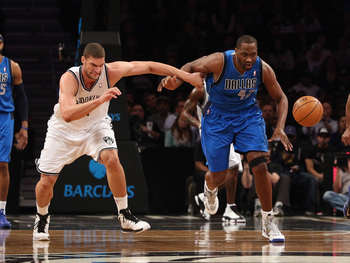 Bruce Bennett/Getty Images
All rosters have yet to be completely filled out, and with most of the light rosters being teams at the top of the NBA, it's about to get old up in here.
The New York Knicks, Miami Heat, Chicago Bulls, Los Angeles Clippers and even the Los Angeles Lakers are battling the salary cap to add enough players to make a full 15 on their roster.
That means they're going to have to get to delving into the depths of which veteran free agents could help them out on a minimum deal.
Elton Brand is easily one of the best possibilities, but Stephen Jackson and Corey Maggettee are out there, as well as Mickael Pietrus, Bassy Telfair, Anthony Morrow, Leandro Barbosa, Anthony Tolliver, Chris Wilcox, Lou Amundson, Yi Jianlian, Johan Petro and Earl Barron.
Sure, none of these guys get anybody excited, but a lot of them have a single skill that makes them valuable at times, and they're cheap.
So get ready for Round 2, folks. It's not going to be as fun as the first wave of free agency, but chances are it will be just as hilarious.
Keep Reading