Comparing Brazil's Top Club Teams to Their Premier League Equivalents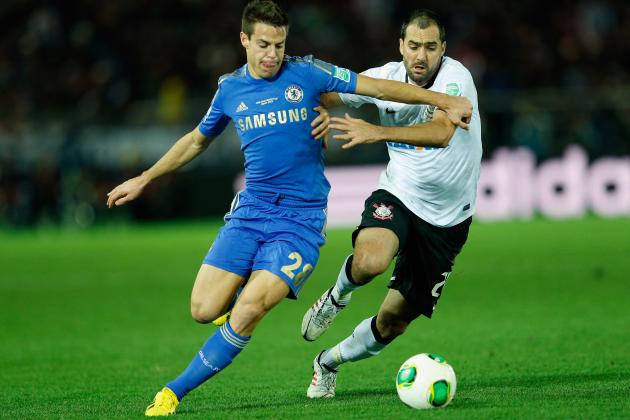 Lintao Zhang/Getty Images

With the exploits of the Brasileirao a mystery to the vast majority of football fans, it is often hard to relate to the clubs fighting it out for the championship.
But here at B/R, we have brought you a simple way of understanding the perceptions of Brazil's top clubs as viewed by locals in the country: by comparing them to Premier League teams.
All the clubs were examined on their history, players, spending power, results and general perception in order to be placed alongside an equivalent Premier League side.
Click on the button below to see the results!
Begin Slideshow

»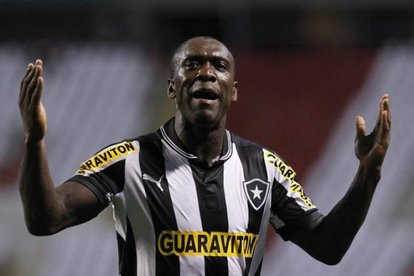 Lancenet
Liverpool and Botafogo supporters have a lot in common, having basked in a long and glorious history but suffered during a lengthy period of mediocrity in recent years.
Botafogo dominated Brazilian football during the 1950s and 1960s with a generation of legendary Brazilians, earning the club the not-at-all-pretentious name of O Glorioso, or "The Glorious One".
This draws parallels with Liverpool's own period of dominance from the Shankly era in the 1960s onwards to their last championship in 1990, on the back of a vast collection of superb footballers.
The Fogao can lay claim to the likes of Nilton Santos, Jairzinho, Gerson, Mario Zagallo and of course, the legendary Garrincha, known as the "joy of the people".
Nowadays though, O Glorioso isn't so glorious anymore, with their last Brasileirao title coming in 1995, prolonging their wait for a third triumph.
Botafogo have their very own ageing superstar to compete with Liverpool captain Steven Gerrard in the form of former AC Milan midfielder Clarence Seedorf. The Fogao even have their own resident Uruguayan in Nicolas Lodeiro.
And like Liverpool fans, Botafogo's faithful are forever living in the hope that next year, like so many others, will indeed be their year.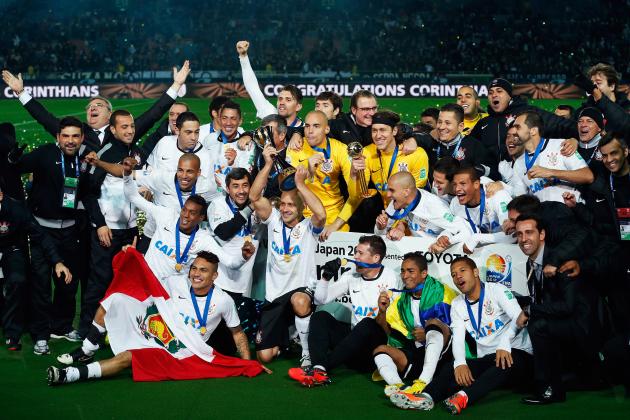 Lintao Zhang/Getty Images

Despite being one of the traditional powerhouses in Brazilian football, Corinthians have enjoyed the majority of their success in the last 20 or so years, drawing parallels to Sir Alex Ferguson's all-conquering Manchester United side.
The Timao won their first Brasileirao title in 1990 and set off on a trophy-laden 23 year period, including a further four league titles, two FIFA Club World Cups, three Copa do Brasils, culminating in Copa Libertadores glory in 2012.
The Sao Paulo side also gained a reputation for splashing out, by partnering with controversial investor Kia Joorabchian's Media Sports Investment in 2005 to bring the likes of Carlos Tevez, Javier Mascherano and Carlos Alberto to the Pacaembu.
They followed in the footsteps of United who have also been prone to splashing out to ensure domestic dominance, recruiting the likes of Wayne Rooney, Rio Ferdinand and Sebastian Veron in big money deals.
More recently, they brought the likes of Ronaldo and Adriano back to the Brasileirao in an effort to clinch more titles, although success hasn't come easy in the Brasileirao with the emergence of title rivals Fluminense.
But with recent continental success in the Copa Libertadores and their famous Club World Cup win in 2012 against Chelsea, they were named the most valuable club in Brazil according to Forbes, echoing Manchester United's status as the richest club in the Premier League.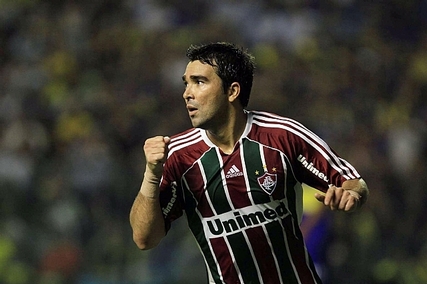 Sambafoot
Fluminense's rise to power has come in recent years after a turbulent history of underachievement interrupted by the odd Brasileirao title.
As one of football's nouveau riches, they have emerged as a force in Brazilian football by enticing ageing superstars from Europe and integrating them with youth products.
In 2010, they finally won their third Brasileirao after a 26-year drought and quickly added another in 2012 on the back of a strong collective topped off with two star players.
Backed by their sponsors, Unimed, Fluminense recruited former Barcelona and Chelsea star Deco and ex-Lyon striker Fred to their cause, in a manner similar to Chelsea's big spending after the arrival of Roman Abramovich.
Fluminense are also well supported by their superb youth development programme, producing the likes of Wellington Nem and Wallace, as well as those who were poached at an early age such as the Da Silva twins at Manchester United.
With a strong team in place, the Tricolor stormed to two titles in three years and under the leadership of Abel Braga, are well placed to add another in 2013.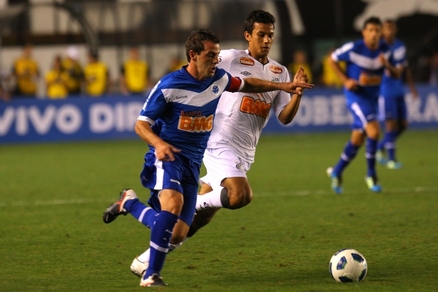 Globoesporte
Cruzeiro are an unfortunate team, often possessing excellent players but never quite within reach of domestic glory.
Very much like Tottenham then, who have a long-standing tradition to shoot themselves in the foot every time they come within touching distance of success.
Cruzeiro last enjoyed success in 2003, but before that you'd have to go all the way back to 1976 for their last league title, although they've become cup experts with four Copa do Brasils in ten years between 1993 and 2003.
With a host excellent players in recent years such as Ramires, Alex, Luisao, Maicon and, most famously, Ronaldo, Cruzeiro have had plenty of talent who have all excelled abroad with European clubs.
Unfortunately for Cruzeiro though, they've never quite cobbled all these players together at the same time in order to build a team that could sustain a period of success.
Tottenham fans will be nodding as they recall the likes of Luka Modric, Dimitar Berbatov and Michael Carrick who have all passed through White Hart Lane without ever being part of a successful Spurs side.
And they could still see history repeat itself with Gareth Bale attracting interest from Europe's top clubs. But never mind, Cruzeiro supporters will sympathise with their plight and both sets of fans can reminisce together about what could have been.