Crawford Still Believes Giants Can Win It Again, Etc.
Use your ← → (arrow) keys to browse more stories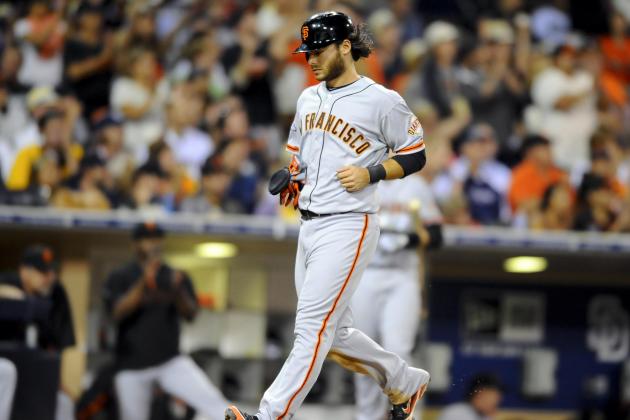 Christopher Hanewinckel-USA TODA

SAN DIEGO – Brandon Crawford is in the middle of everything these days. He crashed into umpire Tim Timmons on a foul pop that actually hit the line in the third inning Friday night. He was prowling between first and second base in the seventh, when Kensuke Tanaka was awarded third on an obstruction call.