Top Five Players in the NBA Today
There has been a great debate for years on who the best player in the NBA really is.
Many people have their own opions on who the best really is since You-Know-Who left the game for good, but there are many players worthy of the mantle
I have a couple in mind—but I have three more to pick as well. I hope you enjoy!
Dwight Howard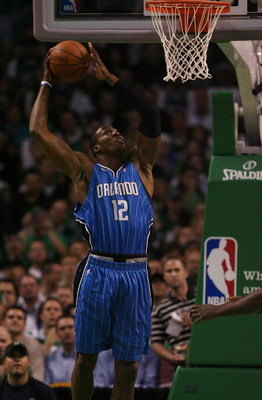 Coming in at No. 5 on my list is Dwight Howard.
What more can ask for from this guy? And I know what you are thinking Magic fans, but you're not going to get a title this year. However, you have an amazing player in Howard, who hopefully won't run out of town like another giant that once played there.
It seems like Dwight has been in the NBA for awhile—I'd say at least 10 years. But he's only been in the NBA for five years, and he is by far the best center in the NBA.
I mean no offense to Yao, but this guy is the real package—and he's only getting started.
Chris Paul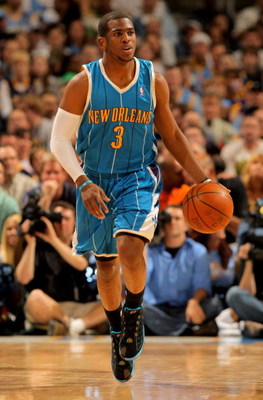 Coming in at No. 4 is none other than the best point guard in the NBA today: Chris Paul.
This is what you get when you ask for a do-it-all point guard. This kid is feisty, and not only has the intensity, but the heart to match.
I'm looking past that little series with the Nuggets this postseason, because you can't just depend on one player to win it all for your team.
Not even micheal Jordan won it all by himself six times—he had a little help. I would really like to see some of those guys on the Hornets step up and play at Paul's level.
Dwyane Wade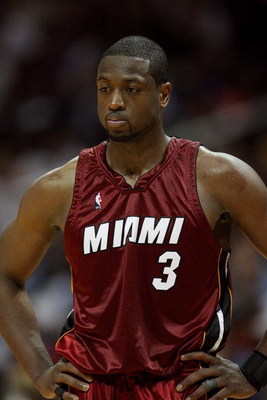 Third on my list in none other than Dwayne "Flash" Wade. I really see why the Big Aristotle Shaquille O'Neal gave D-Wade this nickname—this guy is awesome on the basketball court.
I get a lot of chances to see Dwyane during the course of the season, and he really could use some help, because all the pieces they got around him now just won't cut it.
We all know a healthy D-Wade can get you to the playoffs, but he's going to need some help once he gets there.
Kobe Bryant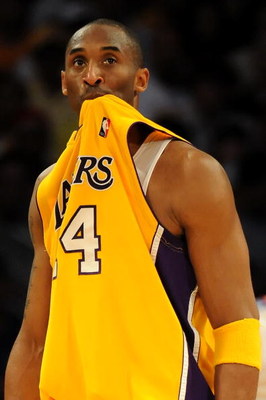 Coming in at No. 2 is my favorite athlete. In front of Chipper Jones is the Black Mamba Kobe Bryant—one of the best players to ever lace 'em up, ever.
I really wanted him to win his second MVP award this year, but that went to Your Heiness. However, that's another story.
Kobe could've easily been number one on this list, but as of right now he stands on the outside looking in, at none other than....
LeBron James
Boy, there's a lot that I can say about this man—some good, some bad.
But I won't. I respect him as a player and that's it. And if you wanna know why i don't care too much for him, it's because of the media.
LeBron won his first MVP this year, and I'm sure that there will be many more to come. I mean the media did label this guy as the king, and he's been nothing short of that title.
LeBron has put up big numbers since coming to the NBA in 2003 straight from high school, and he gave hope to some of those high-school students that wasn't sure what to do when it came to making the jump straight to the NBA.
He's number one on my list. I could have easily put Kobe here, but it wouldn't have been right, and kobe would probably tell you that LeBron is the man nowadays—and Ron Artest would probably say that Brandon Roy was the best, if you catch my point.
Well, I hope you enjoyed. Until next time, I am the General. Have a nice day
Keep Reading