Who Has No Chance to Win at WWE Money in the Bank?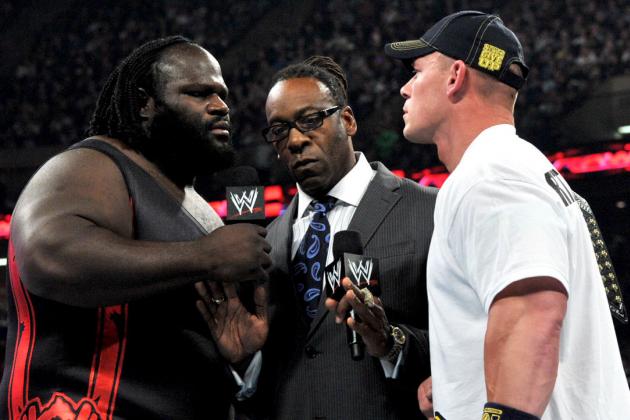 Photo from WWE.com
Money in the Bank is one of the most wide open WWE pay-per-views, but that doesn't mean there aren't Superstars with less than a slim chance of victory heading into Sunday.
Championship challengers and Money in the Bank hopefuls head into battle, some with a puncher's chance of winning and some with less than that.
WWE may have a few surprises in store for us, but the following four Superstars and one tag team are not the men you want to bet on at Money in the Bank 2013. Their opponents' momentum, their characters or, in one case, their touring schedule likely means that Philadelphia fans will see them lose.
Begin Slideshow

»
The better story is for Mark Henry to, as he said on a recent WWE Raw, "validate his career" with a WWE title win, but that doesn't look like it's going to happen.
The last man to defeat John Cena in a one-on-one WWE title match on pay-per-view was CM Punk at the Money in the Bank pay-per-view two years ago. Even the youngest fans have to realize the pattern that Cena matches follow: Cena wins. A lot.
That's a direct result of how WWE books him, as an often unstoppable force. Cena has kicked out of the RKO, Curtis Axel's Perfectplex, the GTS and a host of other moves. Don't be surprised if Cena does the same to Henry's World Strongest Slam.
From Umaga to Big Show, Great Khali to Batista, Cena so often has played the giant slayer and Henry is likely next in line.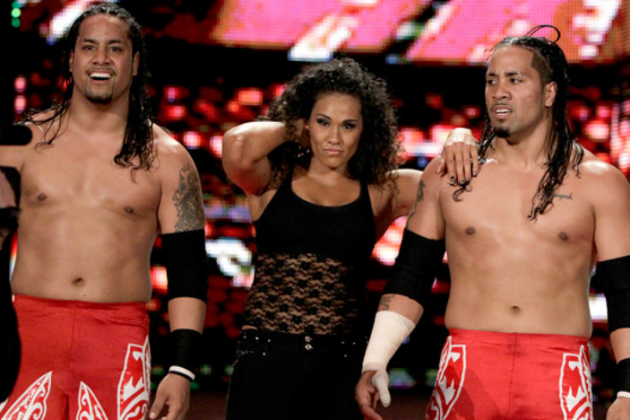 The Usos with Tamina Snuka (Photo: WWE)
Jimmy and Jey Uso play the ultimate underdogs against The Shield for the tag team championship. The Shield is just too hot to be overtaken right now.
The champs have beaten WWE's best while the challengers don't have a pay-per-view win on their resume. This match will be The Shield's chance to prove their dominance and The Usos' chance to look gutsy in defeat.
The Shield will of course lose the titles eventually, but it likely won't be on a pre-show. That's too big of a story to have such a small audience.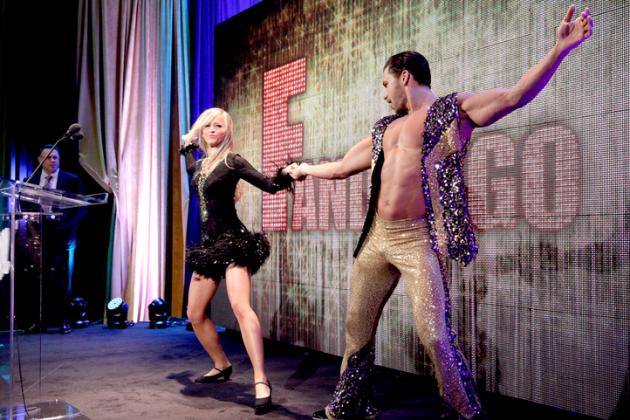 Fandango with Summer Rae (Photo: WWE)
Being Vince McMahon's pet project can get you far, but it won't get Fandango to world title status.
The ballroom dancer is the least believable champion in the world title Money in the Bank match. Were he to win the briefcase and the World Heavyweight Championship after that, he'd be the first overtly gimmicky world champ since King Booker won it in 2007.
Even with that fake English accent that Booker employed, he still wasn't as much of a comedy character as Fandango is. Fandango is far more like Disco Inferno and the Honky Tonk Man.
Disco Inferno won the WCW TV title. Honky Tonk Man won the Intercontinental Championship. Those are belts more suited for a man like Fandango. The contract-filled briefcase and world title will be too far out of his reach.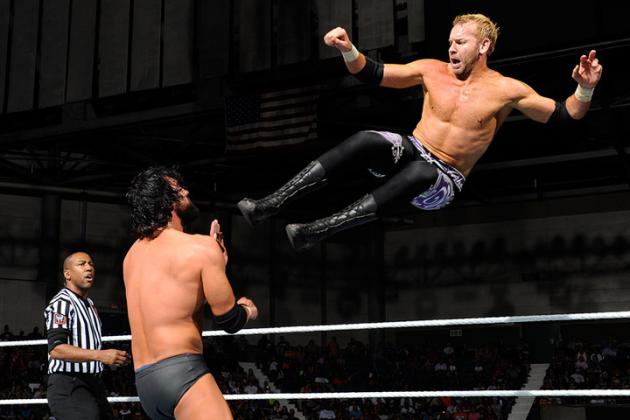 (Photo from WWE.com)
His peeps would love to see Christian get a shot at the WWE title, but it doesn't appear that WWE believes in him enough to give him that.
According to Wrestling Observer Newsletter (via WrestlingInc.com) Christian had long been cleared to wrestle but was force to wait "on WWE creative to come up with a storyline."
WWE wouldn't wait for a moment to bring John Cena or CM Punk back. The fact that WWE just let Christian sit on the bench for so long indicates that he's not the highest priority on the company's list.
Christian is there to provide some exciting moments, but Randy Orton, Punk and even Rob Van Dam have a better shot of retrieving the briefcase on Sunday.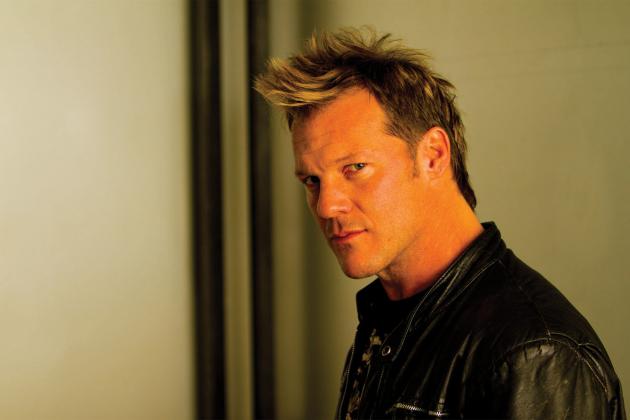 It's not that Ryback is bigger and stronger than Chris Jericho that makes Y2J a long shot, but rather Jericho's touring schedule.
Expect Jericho to be written off TV in a loss. Jericho's band Fozzy is going on tour in a few weeks and this clash with Ryback is the perfect excuse to have Jericho leave the WWE for the next few months. The powerhouse could injure him during the match or lay the smackdown on him after the bell rings.
Either way, Jericho's new role of WWE's unofficial star-maker should have him lose to Ryback just like he did against Curtis Axel and Fandango in the last few months.