Ever wonder what Dwight Howard would look like getting the Stone Cold Stunner from Steve Austin while Kobe Bryant giggles in the background?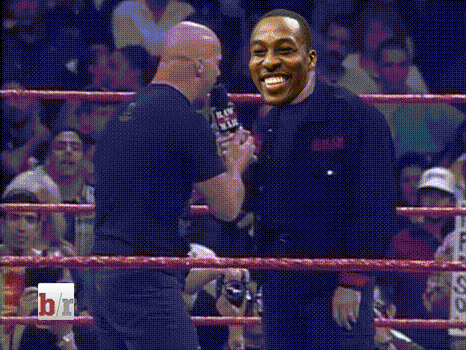 Stone Cold Steve Austin just told me the athlete he would most like to hit with the Stunner is Dwight Howard. Oh. My. God.

— Chris Mannix (@ChrisMannixSI) July 12, 2013
You're welcome.