A Look Inside WWE's New Performance Center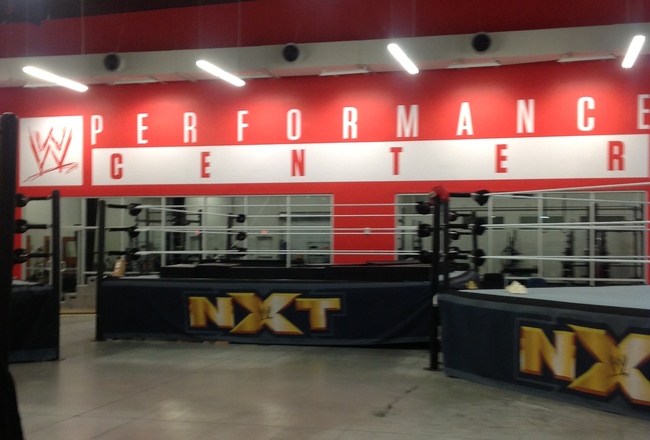 Photo courtesy of WWE

WWE's new Performance Center opened on Thursday, and plenty of people came out for the event to celebrate with the McMahon family and WWE.
This new training center is going to allow for big improvements in WWE's developmental system and the way they train their new Superstars.
The facility is equipped with everything a rookie could want and more. WWE spared no expense in constructing this multi-million dollar facility, and their developmental talents will be reaping the rewards of this investment for years.
Click through the slideshow to see some of the facilities features and a look inside.
Ring Room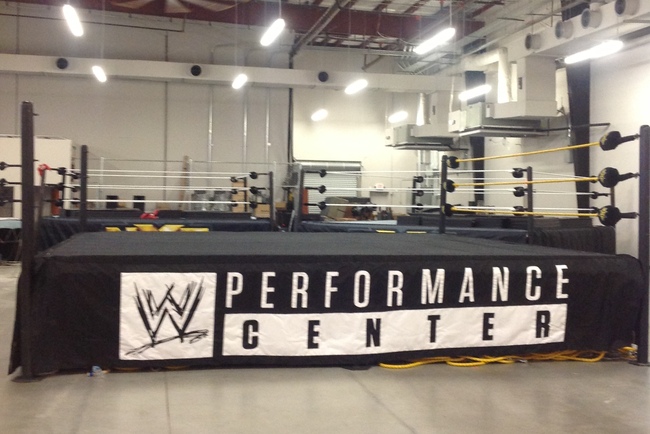 Photo courtesy of WWE

First, there's the ring room. Seven full-size rings fill up most of the 26,000 square feet of space. Some of the ring aprons have NXT logos, while others bear the logo for the performance center itself.
This will allow for several people to be training in an actual ring at the same time instead of having to wait until someone else is done using the one or two rings that are usually available.
It is almost like WWE built a wrestling warehouse.
Workout Room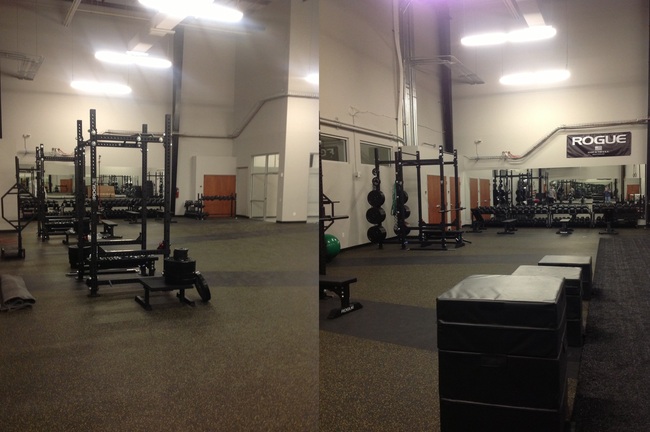 Photo courtesy of WWE

A separate weight/workout room is stocked like a large gym. Free weights, weight machines and other workout gear are all there to keep the next generation of Superstars in shape. Or get them in shape to begin with.
On-site professionals, headed up by Joe DeFranco, will be there to help the Superstars and Divas develop the right routine for them to make sure they get the most out of what is available to them.
This is a big step up from gym memberships and ratty weight benches for a lot of the people who will be using what this place has to offer.
A medical clinic will also be on-hand to deal with the various injuries that may arise from working in such a high-risk environment, but their main focus will be to help people avoid injuries.
The Locker Room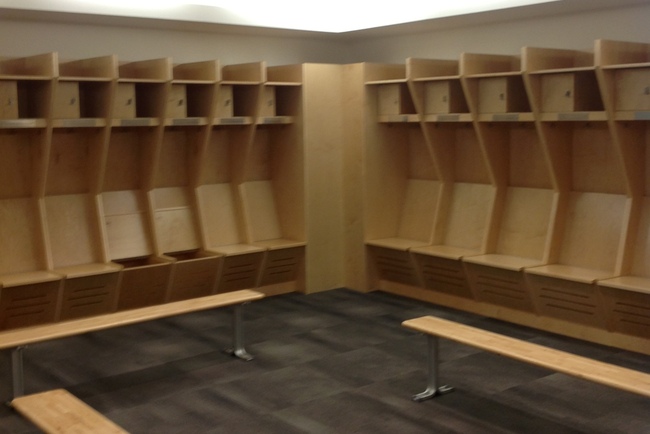 Photo courtesy of WWE

Rookies changing in the hallway is a thing of the past. Now, they have a locker room to call their own right in the performance center.
Hopefully, the rookies getting to use this place realize how lucky they are just to have a locker room at the developmental stage.
The Board Room
Photo courtesy of WWE

WWE has even equipped the facility with a meeting room capable of seating at least a dozen people at the long table shown here.
As you can see, WWE has decorated the facility with photos of iconic names like Hulk Hogan, Ric Flair and Bobby Heenan.
Legends Who Paved the Way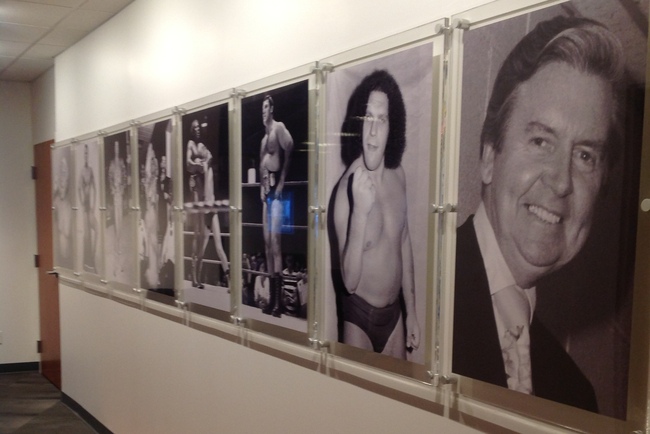 Photo courtesy of WWE

And watching over all of it is Vincent J. McMahon, otherwise known as Vince Sr.
Vince Jr. might not have taken wrestling in the same direction his father would have, but you know he would have been proud of the level of success his son was able to achieve.
Other black and white photos line the walls to pay tribute to a variety of ground-breaking names from throughout wrestling history.
Some "Big" Names Turn out for the Opening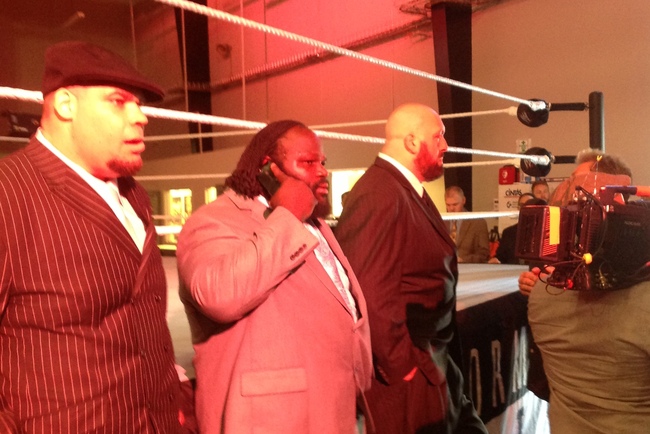 Photo courtesy of WWE

Various Superstars and Divas showed up for the big launch of this new training facility, but no lineup was more noticeable than these three men.
Brodus Clay, Big Show and Mark Henry are three men who all command attention with their mass, but seeing them side-by-side makes everyone feel small.
Florida Governor Rick Scott and Orange County Commissioner Jennifer Thompson were also on hand to speak on how the facility has helped create new jobs for the community.
The Big Day
WWE held a big press conference on Thursday to mark the occasion. A lot of big names turned out to celebrate, and plenty of WWE mainstays were there to represent the company.
The $2.3 million dollar facility was spearheaded by Triple H, who was one of the first speakers to come out and talk about the kinds of benefits the facility will provide.
Triple H was charismatic as usual, but you could see from the seriousness of what he was saying that this project meant a lot to him personally in this video.
This is a big step in the right direction for WWE and its future talent. Not only will they have the best training facility money can buy, but they will have the benefit of learning the craft from legends who have been in the business for decades.
What do you think of WWE's performance center, and what kind of impact will it have on the business?
Thanks for reading and follow me on Twitter @BR_Doctor.
Keep Reading