The 2013 NBA offseason has been a wild one.
A number of big-name free agents have signed with new teams, a handful of blockbuster trades have been pushed through, and the coaching carousel saw quite a bit of action.
Considering the offseason is not even close to over, let's take a look at the latest buzz and hottest whispers in the league in Saturday's rumor roundup.
Brad Stevens Exploring Veteran Assistant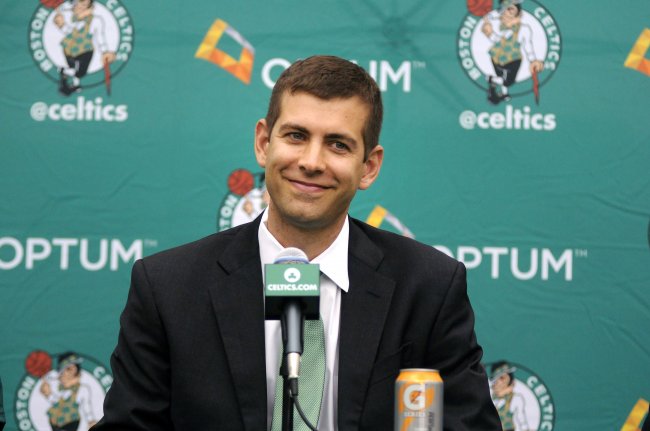 Darren McCollester/Getty Images
The Boston Celtics made a splash when they poached former Butler head coach Brad Stevens away from his college club and made him the next headman of one of the most prestigious organizations in the Association.
Outside of working for the C's, Stevens understands that there are certain expectations and major differences when working at the professional level as compared to the college ranks.
According to Baxter Holmes of The Boston Globe, Stevens is expected to hire an assistant with lots of NBA experience in order to ease his transition in 2013-14.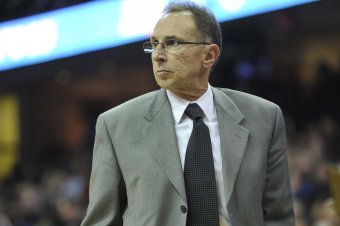 David Richard-USA TODAY Sports
Ron Adams, the former Chicago Bulls, Milwaukee Bucks, Oklahoma City Thunder, Philadelphia 76ers and San Antonio Spurs assistant coach, is the No. 1 candidate to work alongside Stevens next season.
If hired, Adams' input and know-how will be invaluable for the 36-year-old in the coming months and throughout his first few years.
Pistons Will Not Use Amnesty Clause
The Detroit Pistons have a number of gaudy contracts on their payroll, but these overpaid players are safe…for now.
According to TNT's David Aldridge, the club will not be using its amnesty provision this summer and would rather wait until next year—or beyond—to exercise it.
Pistons, per source, won't use amnesty, saving the likes of Charlie Villanueva. Likely reason--new team salary minimums (90% of cap/$52.8M).

— David Aldridge (@daldridgetnt) July 11, 2013
The league mandates that a team pays 90 percent of the current cap threshold, which for this year would be $52.8 million.
While the signing of Josh Smith for four years and $56 million should be a big boost, there just aren't too many high-salary players on the roster.
Charlie Villanueva—who Aldridge mentioned—and Rodney Stuckey are due $8.5 million each in the last year of their deals. While those numbers are a bit high, especially for a mediocre player like Villanueva, the Pistons aren't ready to contend in 2013-14.
The amnesty clause could come in handy when this organization is finally ready to make a foray back into the latter rounds of the postseason.
Bynum Not Ready to Play
Harry How/Getty Images
Andrew Bynum may have just earned a $6 million guarantee for the upcoming season from the Cleveland Cavaliers—as part of a two-year, $24 million, incentive-laden contract—but he's not ready to play basketball.
According to Jason Lloyd of the Akron Beacon Journal, there are rumblings that the former All-Star needs to get into basketball shape and is currently overweight.
How will Bynum fare in 2013-14?
While his agent has been reassuring the Cavs and his former suitors that the seven-footer will be completely ready by the start of training camp in October, anything could happen between now and then.
It wouldn't come as much of a surprise that Bynum has had issues shedding the weight and getting into playing shape after taking the entire 2012-13 campaign off.
This is definitely an intriguing situation and one that Cleveland fans should monitor closely over the coming months.