6 Takeaways from Thursday's Orlando NBA Summer League Action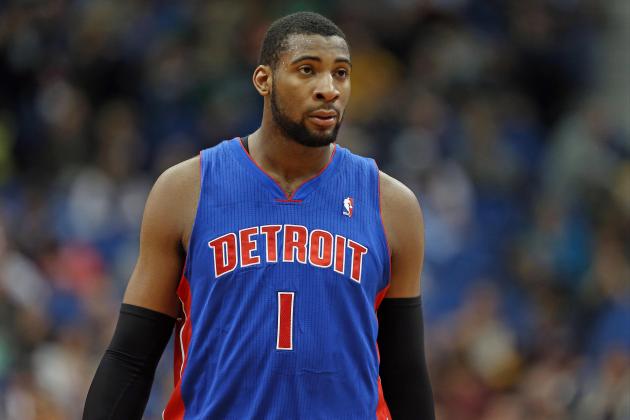 USA TODAY Sports

With one day left to improve their Orlando Summer League "playoff" positions, three of Thursday's four games looked like they actually meant something.
The other featured the talent-stricken Brooklyn Nets and the relatively loaded Houston Rockets. That one went exactly as expected, but we'll save the real analysis on that one for later.
As was expected, the play was far from perfect, but a number of notable names continued to make noise. Some of them (Andre Drummond, Victor Oladipo, Terrence Jones) should be shooting up fantasy draft boards. Others (Trey Burke, sorry Utah Jazz fans) are graciously counting their guaranteed money.
On the eve of Championship Friday, here's everything you need to know about Thursday's four-game schedule.
Begin Slideshow

»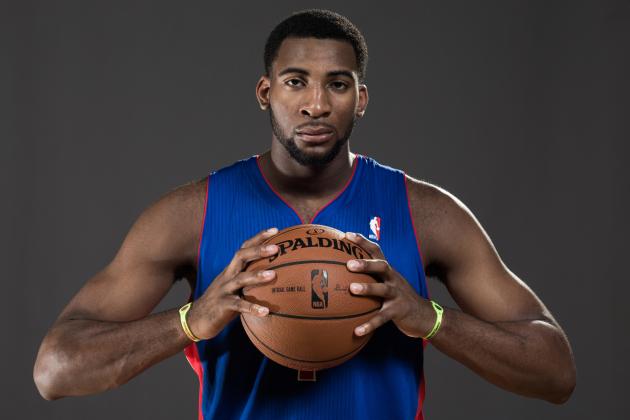 Nick Laham/Getty Images

Remember when Andre Drummond was a boom-or-bust prospect after a forgettable freshman season at Connecticut?
It certainly feels like it's been longer than 12 months since those conversations were silenced.
The Detroit Pistons' blossoming bruiser has been a man among boys this week and took his game to previously unseen heights on Thursday. He dominated the interior at both ends of the floor and helped his Pistons eke out a 78-77 win over the Miami Heat.
He poured in a game-high 23 points (eight more than any other player), but he made his biggest statistical imprint in another area. The 6'10" 19-year-old snagged an Orlando Summer League-record 18 rebounds, seven of which came on the offensive end.
He's a great second-jumper (and his first leaps aren't too shabby either) and kept the basketball live around the cylinder throughout the contest. He also added a pair of blocks and a pair of steals in his 33 minutes.
Drummond might not get the top spot because of Tony Mitchell's game-winning putback slam in the closing seconds and Peyton Siva's triple-double flirtation (nine points, nine assists and seven steals). Then again Mitchell doesn't have the chance to be the savior and Siva's big night might not get mentioned without Drummond's explosion.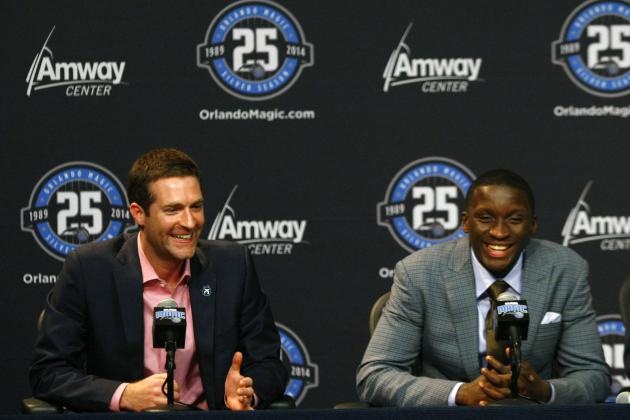 Douglas Jones-USA TODAY Sports

Orlando Magic general manager Rob Hennigan's first days on the job were anything but ideal. He inherited a disgruntled Dwight Howard and was forced into a negotiating corner that analysts thought he had no way out of.
It's safe to say his second season at the helm has been a tad easier to enjoy.
His first two draft hauls have netted the Magic an impressive collection of young talent. And all of it was on full display during Orlando's 90-89 win over the Philadelphia 76ers.
Victor Oladipo, Hennigan's prized pick from the 2013 draft, stuffed his stat sheet throughout the contest and still found a way to save his finest moments for the game's biggest play.
Facing a one-point deficit with less than 10 seconds on the clock, Orlando's point guard-in-training waved off an approaching screener to set the stage for a one-on-one battle with Michael Carter-Williams. Oladipo took a hard crossover to his left, lowered his shoulder to free himself and pulled back for a long game-winning jumper.
Oladipo finished with 24 points, six assists, three steals and three boards. Andrew Nicholson chipped in with 23 points, while Maurice Harkless added 15 points, five rebounds, four dimes and a pair of thefts. Kyle O'Quinn and Romero Osby snagged 16 of the Magic's 32 boards.
If Hennigan is anxious this time around, it's only because the start of the 2013-14 season can't come quickly enough.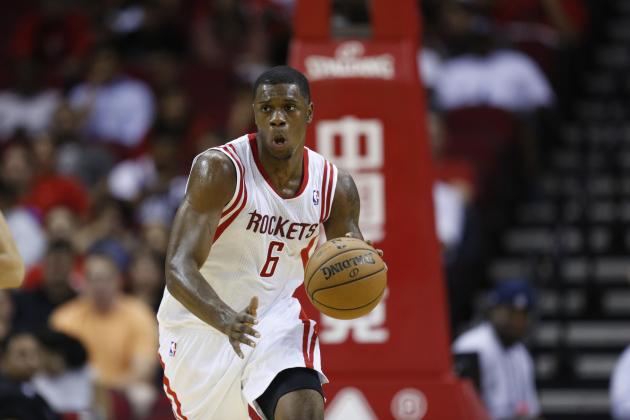 Thomas Campbell-USA TODAY Sports

The Houston Rockets carried an unblemished 3-0 record into their Thursday clash with the winless Brooklyn Nets.
The Rockets wasted no time letting the fans know that neither team's record was a fluke.
Houston's high-powered offense soared to 25 first-quarter points. Brooklyn, meanwhile, managed a meager six points in the period.
On a day full of drama, the Rockets made sure this game was never in doubt. Houston coasted to a 92-76 win behind a balanced attack from Rockets veterans and roster hopefuls.
Terrence Jones shot 6-of-13 from the field en route to 16 points. The former Kentucky star padded his stat line with seven assists, five rebounds and two assists, although he'd love to have his seven turnovers cleared from the box score.
Greg Smith contributed with 12 points and nine rebounds, while undrafted free agent Robert Covington (Tennessee State) added 16 points.
With the win, Houston earned a berth in Friday's championship game against the Oklahoma City Thunder.
No word on whether this is the title that Dwight Howard had in mind when he signed on for four years with the Rockets.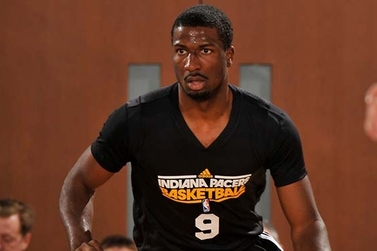 USA TODAY Sports

While the rest of the hoops world were left scratching their heads when the Indiana Pacers snagged Solomon Hill with the 23rd pick of the 2013 NBA Draft, Indiana Pacers team president Larry Bird knew what he had found.
Bird wasn't worried about Hill's projected draft position. All he knew is that the former Arizona Wildcat was a "good fit" for Frank Vogel's suffocating defensive system.
Hill first surfaced as a draft prospect for his ability to frustrate offensive players with his 6'9" wingspan, active hands and strong basketball IQ.
During Indiana's 79-73 win over the Utah Jazz, he continued to flash a strong offensive game to supplement those stops. His 14.5 scoring average ranks as the 10th-best scoring average among all of Orlando's summer-time hoopers.
All 12 of his points on Thursday came from beyond the arc where he connected on four of his six attempts and he's now shooting a scorching 66.7 percent (10-of-15) from deep through his first four games as a pro. The Pacers shot just 34.7 percent from three last season, the ninth-lowest success rate in the league.
Hill's defensive tenacity will help put him in Vogel's good graces, but a consistent three-point stroke will help him carve out a permanent position in Vogel's rotation.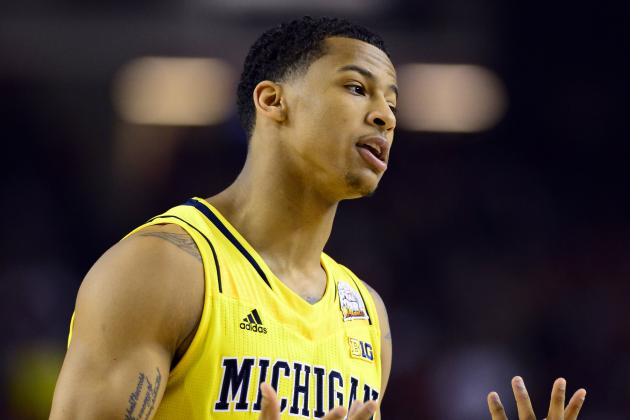 Bob Donnan-USA TODAY Sports

NBA scouts worried about Utah Jazz rookie Trey Burke's ability to find his shot against the taller, longer players filling the league's point guard spot.
After a one-game break to help clear his thoughts, Burke looked like he was on the way to shooting himself out of his funk. He hit three of his first four shots from the floor, two of them coming among the big trees near the basket.
Then he misfired on a floater. A step-back jumper fell off the mark and another errant jumper followed. Before the game was over, eight more misses came his way without a single make between them.
He managed just eight points on a woeful 3-of-15 display from the field. Some of his looks were bothered by the defense, but most were just clean looks that he couldn't convert.
If Utah fans are searching for a silver lining here, they can at least appreciate the fact that he stayed aggressive and only gave away one turnover in his 26-plus minutes. His teammate Rasid Mahalbasic tripled Burke's turnover numbers in fewer than nine minutes of work.
If Burke hits the ground running when the games really count, all of these summer league shortcomings will be quickly forgotten. Still, he'd love to give the Jazz fans something to look forward to before he leaves Central Florida.
USA TODAY Sports

While looking to fortify their championship contending position, the Brooklyn Nets have been actively (recklessly?) throwing money at proven veteran talent.
The summer league is the least of this championship-or-bust team's concerns.
Unfortunately for Brooklyn fans who've tuned into the Orlando proceedings, that lack of concern has been abundantly clear. After a rough 0-3 start to their week, the Nets' first-quarter effort was abysmal.
In just 10 minutes of action, Brooklyn pieced together a nightmarish 2-of-18 shooting line. Both makes came off layups, while the other two points came at the free-throw line. Six first-quarter Nets possessions ended with turnovers.
The Nets rebounded to win the second and third quarters, but even that couldn't salvage some unsightly entries in their final stat line. Brooklyn finished 26-of-72 from the field. Only one of its seven players to attempt a shot managed a 50 percent day (Tornike Shengelia, 4-of-8).
Prokhorov didn't break the bank to be relying heavily on contributions from his summer leaguers. If Brooklyn's aging additions get bitten by the injury bug, the Russian might have to break out his check book once again.
There is no relief coming from these players.