Edward Paris vs. Laurence Jones: Which 5-Star Safety Is Better?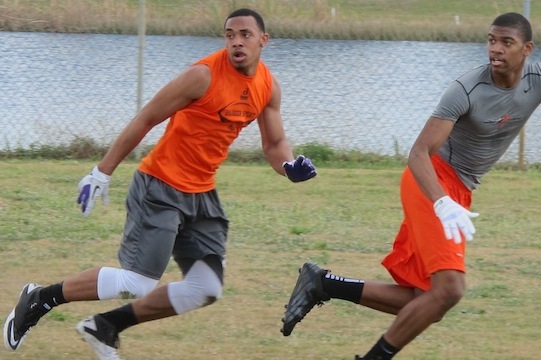 247Sports
The safety position is one of the most fun to evaluate. To see a great athlete use his field vision, speed, size and instincts to make plays versus the run and pass is fun to watch. In 2013, the safety class was one for the ages with prospects like Antonio Conner, Su'a Cravens, Max Redfield, Vonn Bell, Leon McQuay III and Keanu Neal.
The 2014 class has several great safety prospects as well, with Quin Blanding, Jamal Adams and Todd Kelly Jr. among many others. However, the class also includes standouts such as Edward Paris and Laurence Jones.
Both safeties are terrific prospects who should be difference-makers in college. As we continue our 5-star prospect scouting battle series, we will break down each seam-defender and decide who is better.
Player evaluations are based on review of tape at Scout, Rivals, 247Sports and ESPNU.


Begin Slideshow

»
247Sports
Edward Paris:
Paris, who is committed to LSU, has good size at 6'1" and 190 pounds. He appears to actually weigh closer to the 200-pound mark on tape and has a thick frame for a defensive back. He has a physically mature body and should not need much physical development as a freshman. Paris' length is an asset, and he could max out at 215 pounds.
Laurence Jones:
Jones, who is from Louisiana, passes the hoof test with flying colors at 6'2", 200 pounds. He towers over the rest of the players on the field and has good bulk. Jones' body is advanced for a high school player, and weighing 225 pounds before his senior collegiate season is not out of the question.
Advantage: Jones, slightly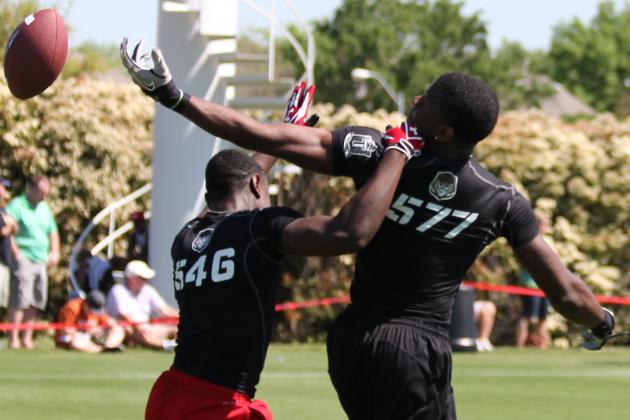 247Sports
Edward Paris:
Although some safeties in this class possess better movement skills than Paris, he is a solid athlete. Paris is not a blazer who will impress observers with dashing speed, but he can play at a great pace. He needs to lower his pad level, but Paris does possess some looseness in his hips to turn and run without any issues. He has good instincts and anticipation skills and also flashes a good feel for routes.
Laurence Jones:
Jones has good play speed and instincts. He has great transition quickness and shoots off the hashes quickly out of his backpedal. For a big athlete, Jones displays good movement skills and explosiveness. He has the awareness and ball-location skills to find the football quickly anywhere on the field. Jones' athleticism and speed allow to play man coverage and zone coverage equally and effectively.
Advantage: Jones
Edward Paris:
Paris understands that he is a big, strong and long cover man and that when he plays cornerback, press-man coverage is his best bet. He can bully receivers at the line and has exceptional short-area quickness to recover. Paris' closing ability is as impressive as any defensive back in this class. He has good foot quickness and is solid in transition as an off-man defender. Paris has the speed and range to play safety. He flashes good ball skills to jump a passing lane and catch the football.
Laurence Jones:
Jones is a pure safety prospect with a dazzling skill set as a pass defender. In zone coverage, he can be left responsible for deep thirds and halves with no issues. Jones displays outstanding range and can explode out of his backpedal to undercut a passing lane and has a good catch radius make a play on the ball. Not to be confined as just a center fielder, Jones has the cover skills to play man coverage. He flashes the ability to mirror and recover versus receivers and can flip his hips and carry his man deep.
Advantage: Jones
Edward Paris:
Paris has the ability to recognize run plays fairly quickly. He is a willing run defender who will roll up into the box looking to get a piece of the action. While Paris flashes wrap-tackling techniques, he is a body-block tackler who likes to use his shoulder to punish ball-carriers. He has the strength to potentially be able to work through traffic in the box, the quickness to fill gaps and the lateral agility to track runners to make stops in the box.
Laurence Jones:
Jones quickly squeezes the line of scrimmage versus the run (when he wants to). He is more comfortable on the back end, but his size warrants him to be used as an extra linebacker on obvious running downs. Jones flashes the ability to work through traffic and sometimes even uses his hands well to defeat blockers. He displays a solid understanding of his run fits and can drive through the ball-carrier at the point of attack when tackling.
Advantage: Push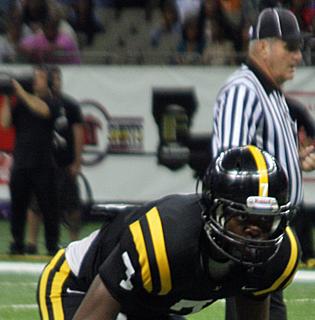 247Sports
This battle may look lopsided, but only because Paris primarily plays cornerback right now. He has limited reps as a safety, but that is his long-term best position. Paris flashes the skills and potential to develop into an All-SEC safety at LSU.
However, Jones is the superior safety right now. He has better size, his athletic ability and instincts are equal, if not better, and he is fantastic in coverage. Jones does not always seem interested in supporting the run or being a physical tackler, but he flashes playmaking ability as a run defender.
Each player should be a multi-year starter in college and should make some plays. An interesting note is that these two could be teammates at the next level.
However, Laurence Jones is the winner of this 5-star safety prospect scouting battle.
Edwin Weathersby is the College Football Recruiting Analyst for Bleacher Report. He has worked in scouting/player personnel departments for three professional football teams, including the New York Giants and Cleveland Browns.