The Most Shocking Departures from the NHL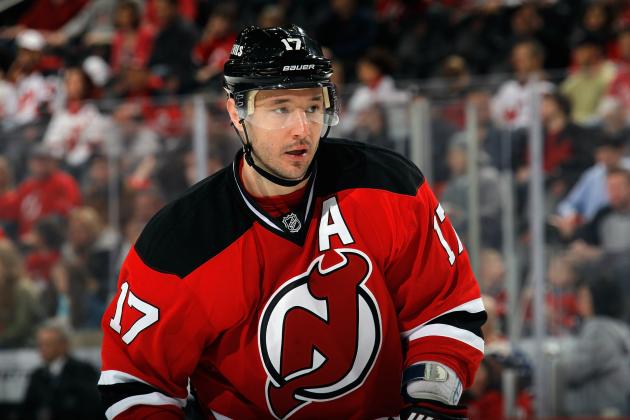 Bruce Bennett/Getty Images

Ilya Kovalchuk shocked the world by announcing his retirement from the NHL via a New Jersey Devils press release, but he is not the first to leave the league in a shocking manner. Kovalchuk was an elite player in every sense of the word, and the league will miss his talent.
Throughout the league's history, players have shockingly retired, defected or left the league for various reasons. In light of Kovalchuk's announcement, here are the most shocking departures in NHL history.
Begin Slideshow

»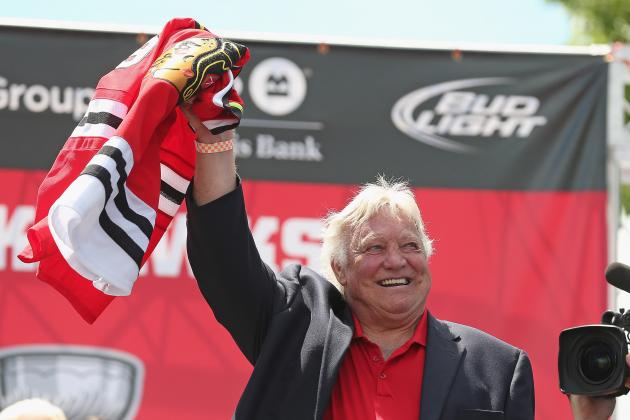 Jonathan Daniel/Getty Images
Hull defected in 1972.
Jeff Marek made a point on Twitter that Kovalchuk's departure from the NHL could become the KHL's Bobby Hull moment. What Marek is eluding to is how Hull famously left the NHL in 1972 to join the start-up World Hockey Association.
The WHA was primed to be a rival league that would compete with the NHL, and numerous Hall of Famers spent time in the league.
Hull was one of the NHL's top stars when he left, and it was a huge moment in the history of hockey. He eventually returned to the NHL, but it didn't change the fact that the WHA could have turned into a true power in the hockey world.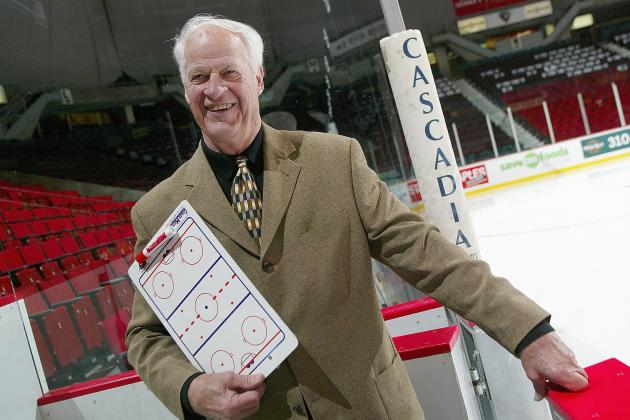 Chris Relke/Getty Images
Mr. Hockey was a superstar addition for the WHA.
Gordie Howe was the second major NHL star to defect to the WHA, and it was surprising for many fans and officials. Howe is widely considered one of the greatest hockey players of all time, and his defection to the WHA rewrote the history of hockey.
He had amazing success with the Houston Aeros during his inaugural season, and the league created an MVP trophy in his honor. Howe was an NHL legend when he joined the WHA, and his arrival gave the league legitimacy.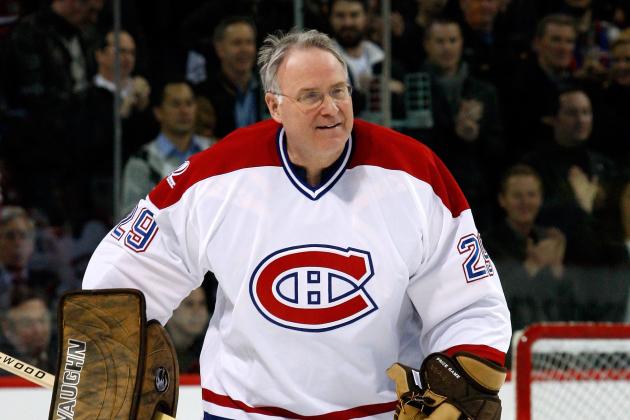 Richard Wolowicz/Getty Images
Dryden left the NHL very early.
Ken Dryden's career lasted seven years, and it was certainly an amazing stretch of time. During his seven-year career, Dryden won a Calder Trophy, a Conn Smythe Trophy, five Vezina Trophies, six Stanley Cups, and he was a five-time All-Star.
At the age of 31, he shockingly announced his retirement from hockey. In today's NHL, 31 is a good age for a goaltender. It is young enough for a goalie to still be in shape, but old enough for him to have veteran experience.
Dryden shockingly retired because he had no more challenges ahead of him, and the hockey world lost an amazing athlete after the 1978-79 season.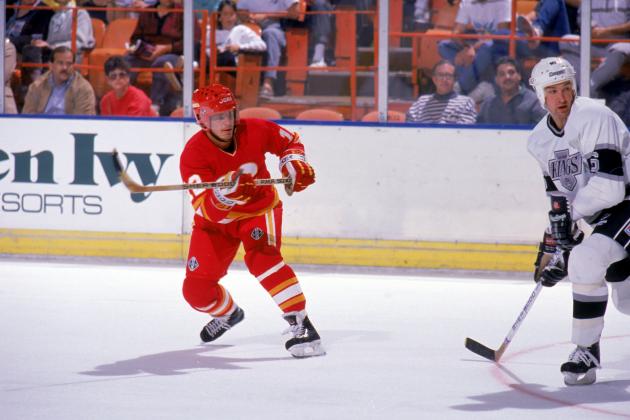 Mike Powell/Getty Images
Loob was an underrated NHL star.
Hakan Loob could have been one of the best Swedish NHL players of all time, but his career ended too early of his own doing. Loob was on top of the world after winning the Stanley Cup with the Calgary Flames, and he shockingly decided to end his NHL career.
At that point of his career, Loob was one of the NHL's better right wings, and he was one of the Flames' best players. If he had stayed, he would have had a chance to set national records, but he decided to depart from the NHL.
Loob went back home and played for Färjestads BK of the SEL, and he had an amazing 405-game career in which he amassed 501 points.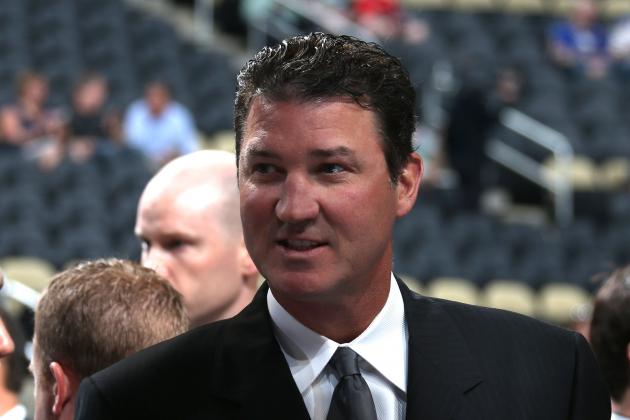 Bruce Bennett/Getty Images

Mario Lemiuex's early retirement in 1997 was a huge shock, because the league wasn't ready for one of its greatest players to leave.
Lemieux had only played in 745 games to that point, and it was a shock that his tenure in the NHL was over. Injuries caused Lemieux to miss some games during his career, but no one thought it would force an early retirement.
At this point Lemieux had 1494 points, and that averages to over two points per game. Lemieux eventually returned after a three-year absence from the league, and he continued to contribute toward his legacy as an all-time great.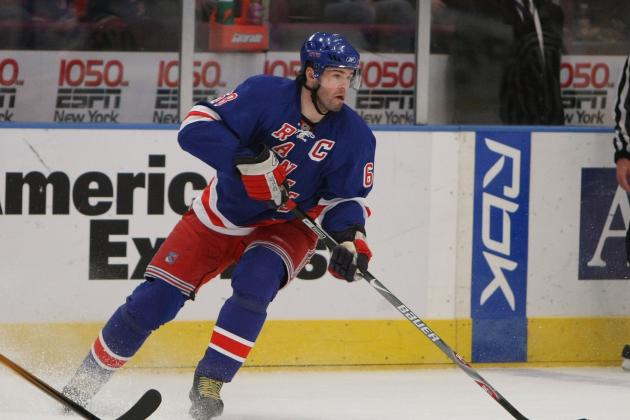 Al Bello/Getty Images
Jagr was still a force when he left the Rangers.
Jaromir Jagr is currently a free agent, and he was in a similar situation in 2008. When his contract was up with the New York Rangers, he defected to the KHL. It was a shocking move because Jagr was still a top player in the NHL.
The KHL was in its infancy, so it was a surprise to see a top NHL player leave for an inferior league.
He was one of the biggest stars in terms of talent and appeal, and his defection gave the KHL one of its first major attractions. Jagr had success during his three-year stint with Avangard Omsk, and he eventually made his triumphant return in 2011.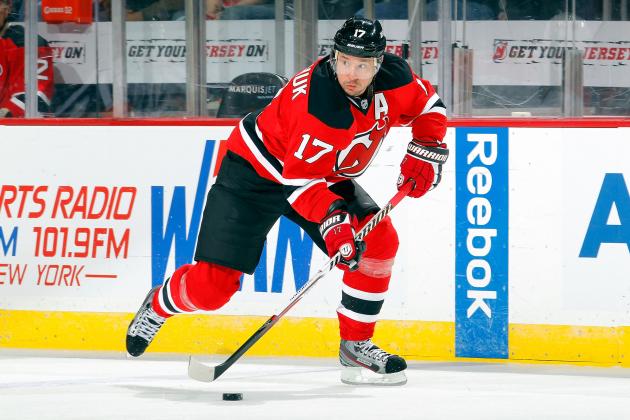 Jim McIsaac/Getty Images
Kovalchuk wanted to be with his family.
Ilya Kovalchuk was one of the NHL's best players, and it is hard to type that he is no longer an active member. He arguably was the league's best pure goal scorer, and he was an incredible skater.
Kovalchuk retired with 816 points in 816 games, and he had a total of 417 goals. He is only 30 years old, and odds are he would have finished with at least 600 or more goals.
It comes as a shock that a player so talented and young decided to leave the NHL, but it is hard to fault a man for wanting to be closer to his family.