10 Most Underrated College Football Coaches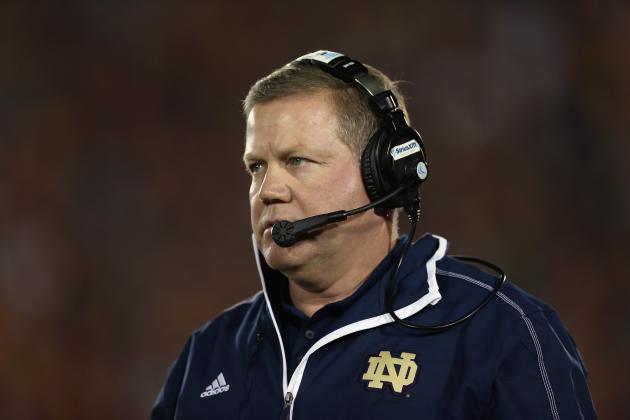 Jeff Gross/Getty Images

In an age when college football coaches are under more scrutiny than ever before, it's inevitable that several will be underrated. Most only look at the record to judge a coach, but that isn't fair.
Sure, winning is everything in sports, and a coach won't have a job very long if he isn't winning. However, certain coaches need a little more time than others. Turning around a program is much more difficult than walking into a situation where a team is loaded with NFL draft prospects.
Some coaches, such as Mike London and Art Briles are great, but they aren't appreciated because of their win-loss record. A lot of these guys, such as Brian Kelly and Mark Richt, haven't even reached their full potential as coaches.
You can find them in every BCS conference.
Begin Slideshow

»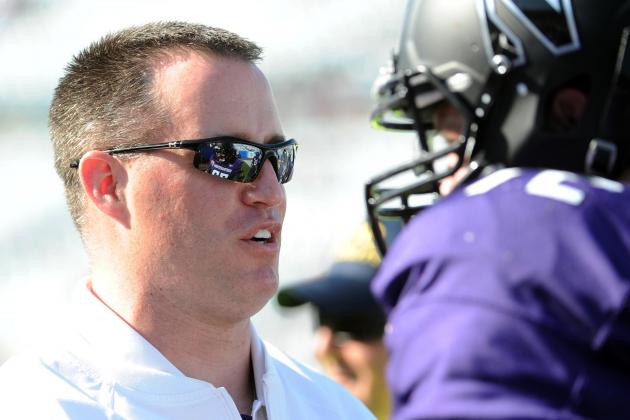 USA TODAY Sports

Coaching Record: 50-39
Bowl Record: 1-4
Pat Fitzgerald became a head coach in 2006 and has since led his alma mater to its most successful stretch in program history. Northwestern has reached five straight bowl games, which is by far the most consecutive in school history. Last season also produced the school's first bowl victory since a win over California in the 1949 Rose Bowl.
Fitzgerald is doing the most with the least. The Wildcat's 10 victories last year were their most since 1995. Fitzgerald has also made it cool to play for Northwestern, as recruiting has reached new heights.
A decade ago, Northwestern struggled to win more than four games and missed out on bowl appearances. But thanks to Fitzgerald, times have changed.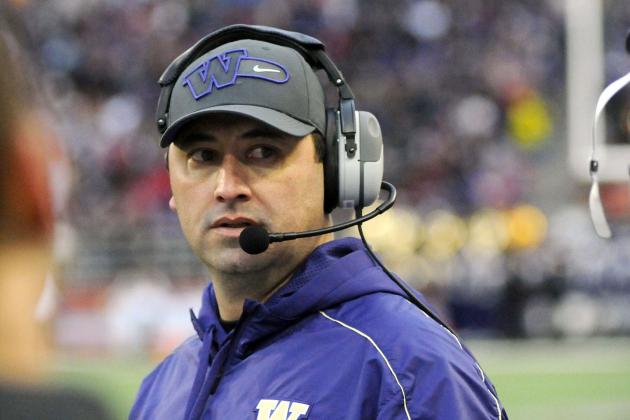 James Snook-USA TODAY Sports

Coaching Record: 26-25
Bowl Record: 1-2
Steve Sarkisian is on the hot seat this season, according to Steve Kelley of the Seattle Times. That's mighty interesting for a coach who has won seven games in each of the last three seasons. The team has also made three consecutive bowl appearances for the first time since it made eight straight from 1995 to 2002.
Possibly fired? Get out of here.
Sarkisian has helped produce several NFL players such as Mason Foster, Jake Locker and Desmond Trufant. He is also a great quarterbacks coach who has been able to mold many successful players.
Washington is in great hands under Sarkisian, and the future is bright. Remember, it could always be worse. Just ask Tyrone Willingham.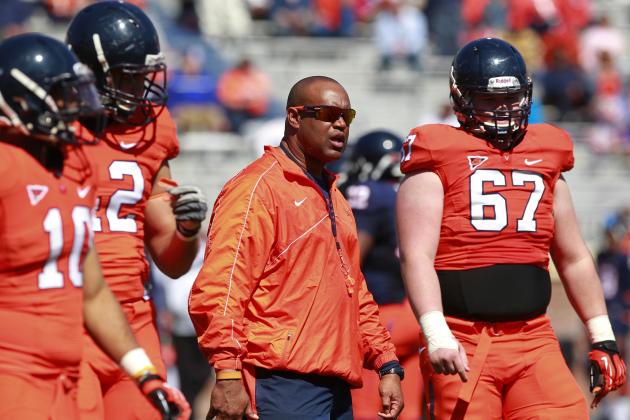 Geoff Burke-USA TODAY Sports

Coaching Record: 16-21
Bowl Record: 0-1

Mike London doesn't get nearly the respect he deserves. Coaching a program that has always played in the background of other ACC powerhouses, it's difficult to attract top-tier talent, which then makes it difficult to beat Florida State, Virginia Tech and Clemson.
But don't let the coaching record fool you.
London is a bright football mind who understands the importance of physical play. He played defensive back for Richmond from 1979 to 1982 and has coached defense for 25 years. He is a likable guy who means business on the gridiron.
If it isn't Virginia, London will win somewhere else.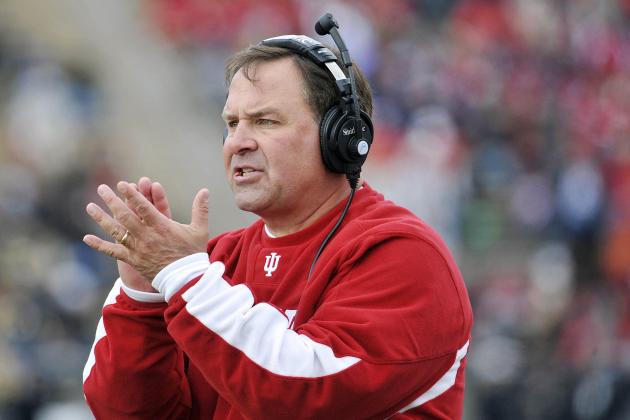 Sandra Dukes-USA TODAY Sports

Coaching Record: 5-19
Bowl Record: N/A
Huh?
Kevin Wilson is sitting on one of the hottest seats in the country. His coaching record is about as ugly as finding a possum in your backyard. However, this is a case where you must look beyond the record.
Wilson is coaching Indiana, a program known more for its success on the basketball court. Expecting consistent bowl trips and Big Ten titles is unrealistic.
Last year's 4-8 record is also misleading, as four of those losses were decided by one possession. It would have only taken a couple of bounces for Indiana to reach a bowl game for the first time in five years.
Progress is being made, and appreciation should be given.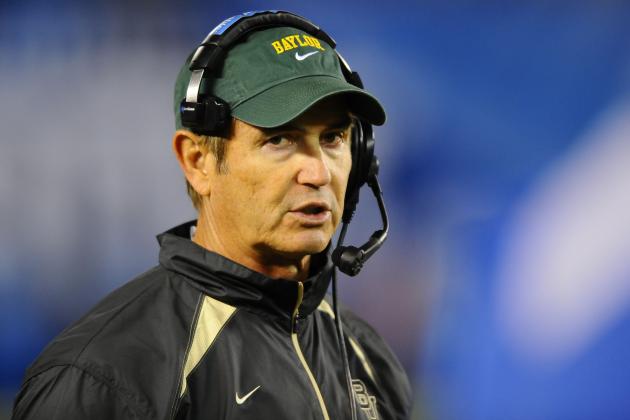 Christopher Hanewinckel-USA TODAY Sports

Coaching Record: 67-58
Bowl Record: 2-4

Could you have ever imagined there being another great Texas team? It was usually just the Longhorns and Aggies that folks had to worry about. That's no longer the case.
Baylor is clearly making some noise. Art Briles has led the program to three straight bowl games, helped Robert Griffin III win a Heisman and earned Baylor's first 10-win season since 1980. He has changed the culture and appears to have this program sitting pretty for the future, as Baylor has a top 2014 recruiting class, according to 247Sports.
It's tough to get a school to turn the corner and begin competing with the big boys. Briles has done that in five seasons.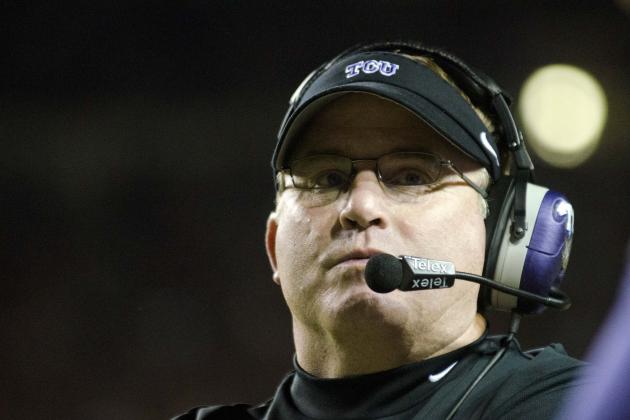 Brendan Maloney-USA TODAY Sports

Coaching Record: 116-36

Bowl Record: 7-5
Speaking of Texas coaches, Gary Patterson is another who doesn't get enough credit.
Since he took over the program in 2000, TCU has been as consistent as any team in the country. There have been eight seasons of at least 10 victories and nine seasons finishing ranked in the AP poll. Patterson helped the Horned Frogs go from the underdog in non-BCS conferences to a legit contender in the Big 12.
But even though he has an impressive record and has won more than 100 games, Patterson isn't mentioned with some of the best coaches in the country. Maybe it would take a Big 12 title to spark that conversation, but he is well overdue to be mentioned with the elite.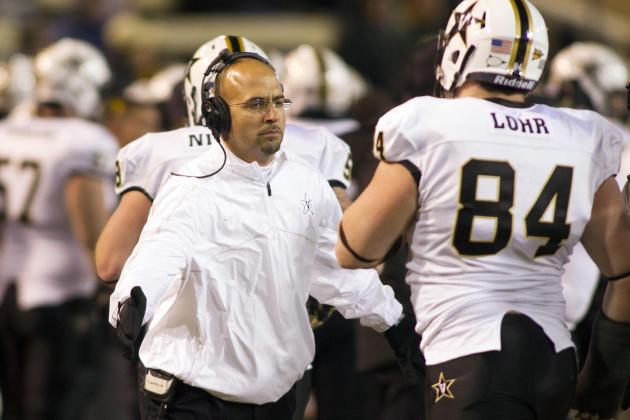 Jeremy Brevard-USA TODAY Sports

Coaching Record: 15-11
Bowl Record: 1-1

The James Franklin hype train is beginning to pick up steam, but it isn't enough. Mentioning Franklin once in a while isn't enough credit for what he is doing with Vanderbilt.
It's Vanderbilt, a school known for its lofty academic standing. Football has generally been the last thing associated with it. But Franklin has helped change that in just two seasons.
The Commodores have reached two consecutive bowl games, competed with some of the best teams in the country and finished last season ranked in the AP poll for the first time since 1948.
Franklin is an excellent motivator and the ultimate players' coach. Like it or not, with the rapid progress being made, Vanderbilt could soon compete for SEC titles.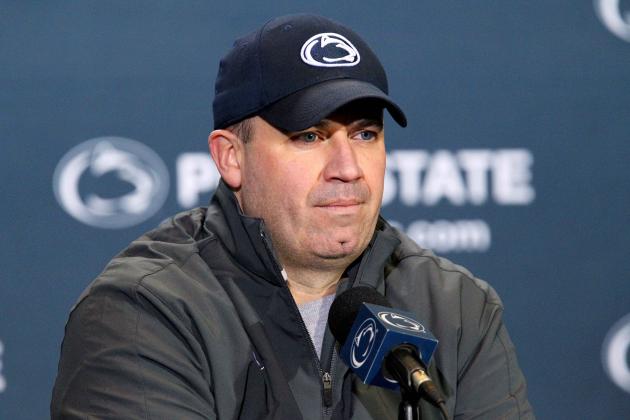 Matthew O'Haren-USA TODAY Sports

Coaching Record: 8-4

Bowl Record: N/A

Bill O'Brien was thrown into the worst possible situation. As if that wasn't tough enough, he had the odds stacked against him, as the NCAA handed down scholarship reductions, allowed players to leave and hit the school with other sanctions.
Recruiting isn't easy when your team is banned from bowl games. Still, O'Brien and his staff haven't missed a beat and have managed to convince some of the nation's top players to commit to Happy Valley. That in itself is remarkable, but he also led a depleted team to eight victories last season.
Penn State was supposed to fall off the face of the earth, but O'Brien is providing hope. He earned a lot of positive reviews last season, but the job he has done in a short amount of time will always be underrated.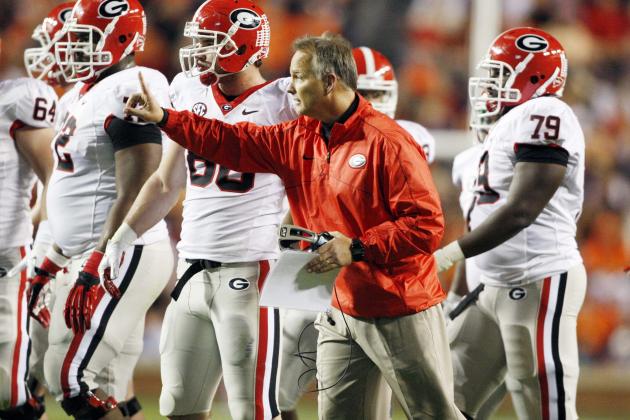 John Reed-USA TODAY Sports

Coaching Record: 118-40

Bowl Record: 8-4

There isn't any other coach in the country who gets grilled like Mark Richt. Even though he's won nearly 75 percent of his games and led the Bulldogs to two consecutive SEC Championship Games, some still say he should be fired.
Why?
Because Richt has a lousy history of coming up short in big games. Georgia lost both of those SEC Championship Games and is 4-10 against ranked teams since 2010.
Some also claim Richt should be better because Georgia is surrounded by elite talent. Well, USC, Florida State and Miami are in asimilar situation and they aren't winning every season.
Richt consistently has Georgia competing well in college football's toughest conference. It's insane to ask for anything more than that.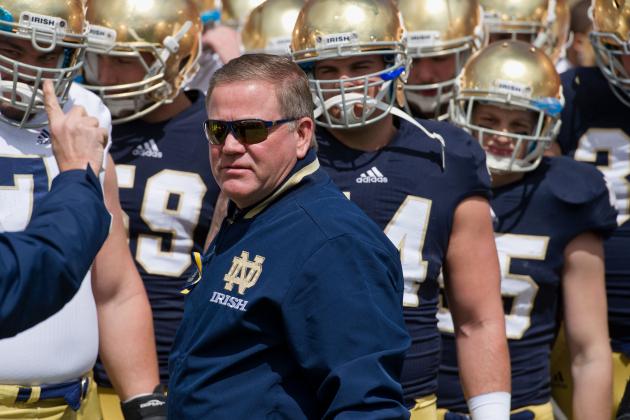 USA TODAY Sports

Coaching Record: 81-33

Bowl Record: 3-3

Before last season, it seemed like everybody had a negative opinion about Brian Kelly. Some said he should be fired, while others thought he was overrated and wasn't ready for the bright lights. That talk died down, though, after he led the Irish to an undefeated season.
But Kelly still isn't as high on the totem pole as he should be.
He proved his worth by juggling quarterbacks, limiting distractions and getting Notre Dame back on top after many seasons of mediocrity. Kelly is a brilliant mind and has proven to be a solid football coach. You could make an argument that he's one of the best, but he's still treated like a coach who must prove himself.