Re-Ranking the 10 Worst MLB All-Star Snubs, Post-Final Vote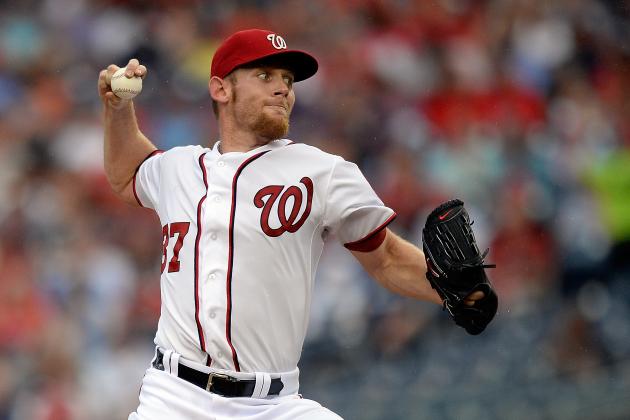 Patrick McDermott/Getty Images

Barring last minute injuries or veterans backing out of the All-Star Game for personal reasons, the rosters are now set with the results of the Final Vote.

On Tuesday evening in Citi Field, Major League Baseball will take center stage in the sporting world, showcasing their biggest stars on the same diamond for the only time this summer.

Of course, even through a combination of fan voting, manager input, player selections and a social media boon in the Final Vote, not all of the most deserving All-Stars will be announced prior to the game.

In fact, 10 names standout as true 2013 All-Stars, yet won't be present in New York next week.

Here is a re-ranking of the 10 worst All-Star Snubs, post-Final vote.

*All statistics valid through the end of play on 7/10. WAR figures courtesy of FanGraphs.
Begin Slideshow

»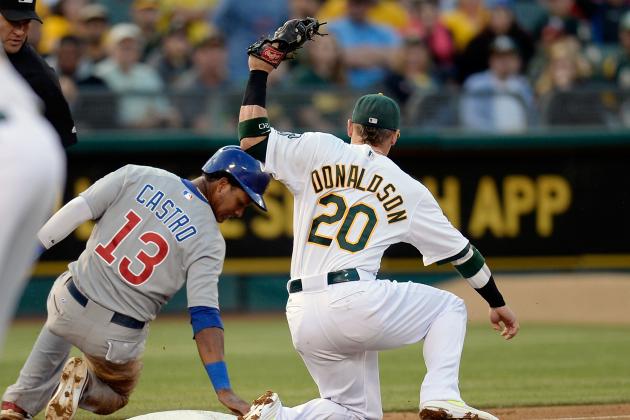 Thearon W. Henderson/Getty Images

Stats: .313/.384/.524, 15 HR, 58 RBI, 49 R, 4.1 WAR

With the hitting brilliance of Miguel Cabrera and all-around stardom of Manny Machado, it's clear that third base is an extremely deep position in the current American League landscape, but surely there has to be a roster spot for the 8th most valuable player in the sport, right?

In 2013, there isn't.

Donaldson has emerged in Oakland as an underrated star, consistently batting in the middle of a strong lineup, providing good defense and sterling offensive numbers.

Citi Field should have been his chance to land on the radar for casual fans. Instead, he'll have to wait for October to burst on the scene.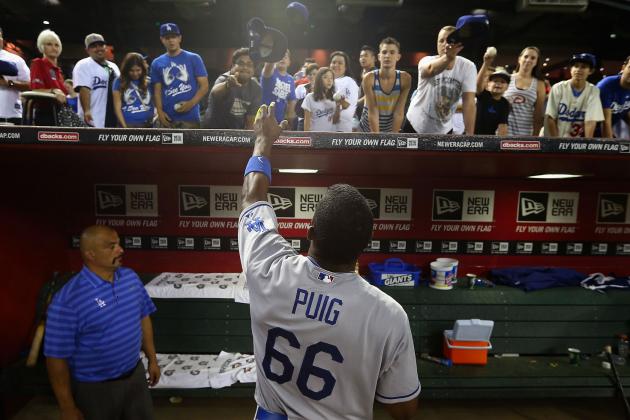 Christian Petersen/Getty Images

Stats: .394/.428/.634, 8 HR, 19 RBI, 27 R, 2.0 WAR

In a game designed as a showcase for the sport, Yasiel Puig's exclusion is a bad look for baseball, disappointing for fans and another reason to cite a sport that is more in love with tradition of the past than relevance of today.

To be fair, Puig's fans had the opportunity to vote him in on MLB.com and Twitter during the Final Vote this week, but it shouldn't have come to that.

Regardless of Puig's short time in the majors, he's proven to be one of the most dynamic and valuable players in the sport, revitalizing a Dodgers team that now looks to be the favorite moving forward in a mediocre National League West.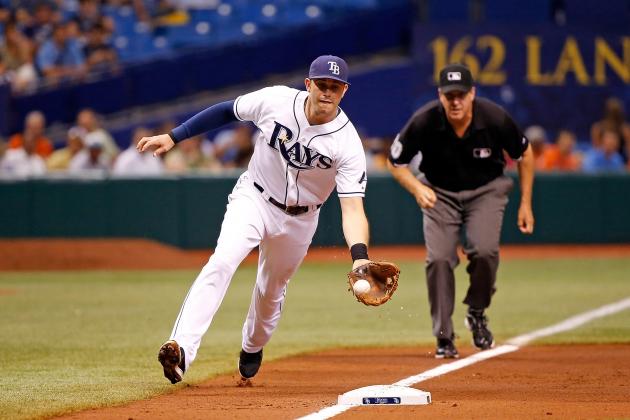 J. Meric/Getty Images

Stats: .284/.363/.512, 17 HR, 50 RBI, 50 R, 4.3 WAR

Much like with the case of Josh Donaldson, an exceedingly strong third base class in the American League removed Longoria from the discussion, but that doesn't make his All-Star exclusion right.

Simply put, Longoria is one of baseball's 10 or 15 best players, profiling as a strong power hitter and defensive wizard at third base.

At this point in his sterling career, an annual trip to the All-Star Game, whether as a starter or reserve, should be assumed by the respective managers of the American League squad.

Although the outrageous years of Miguel Cabrera and Chris Davis may leave Longoria's name on the outskirts of the MVP discussion in September, don't be surprised if he surpasses everyone in the AL in WAR and leads Tampa to a postseason berth.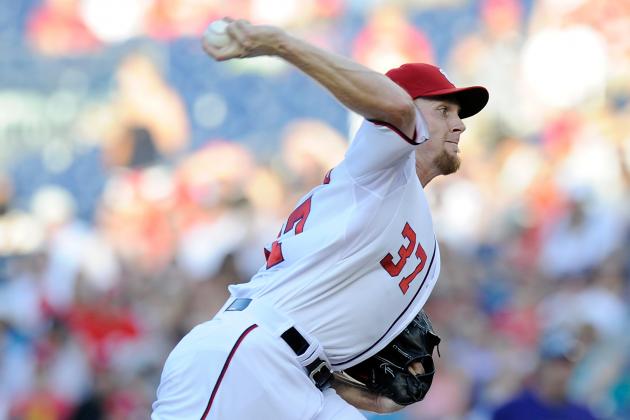 Greg Fiume/Getty Images

Stats: 17 GS, 106.1 IP, 107 K, 33 BB, 2.45 ERA, 3.22 FIP, 1.9 WAR

The notion of Strasburg having a "down year" or struggling due to the September 2012 shutdown of his right arm are far-fetched, ridiculous and, to be honest, nonsensical.

Despite a pedestrian 5-6 record, Strasburg has been his predictable self this season. In other words, when he's on the mound, brilliance follows.

Heading into the weekend, only four starting pitchers in the sport have struck out at least nine batters per nine innings while generating more than 50 percent of batted balls as grounders: Strasburg, Felix Hernandez, Justin Masterson and A.J. Burnett.

If we add the criteria of walking fewer than three batters per nine innings to that statistical threshold, the list reads as just two: Hernandez and Strasburg.

The best pitcher in Washington, and quite possibly all of baseball, is the same guy he's been since debuting in 2010.

With that, he should be good enough for the 2013 All-Star Game.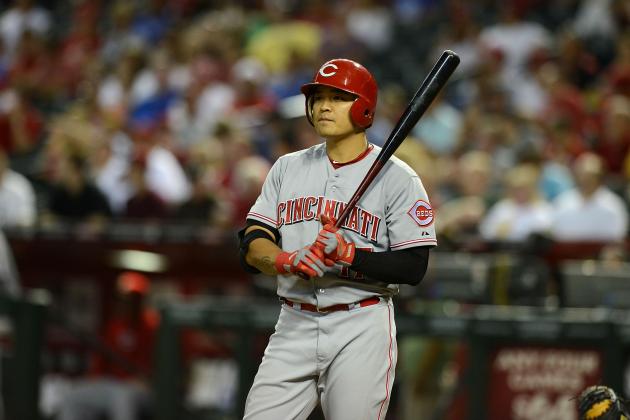 Norm Hall/Getty Images

Stats: .277/.418/.455, 12 HR, 29 RBI, 59 R, 2.7 WAR

The complete list of hitters with a higher on-base percentage than Shin-Soo Choo in 2013: Miguel Cabrera, Joey Votto.

That's it, folks.

When Cincinnati acquired Choo last winter, it was for one purpose: To get on-base in front of a dynamic and talented lineup that included Votto, Brandon Phillips and Jay Bruce.

Choo, while transitioning from right field to center field, has done just that, providing the Reds with All-Star production from the lead-off spot.

He may not yet have an All-Star appearance on his resume, but don't expect that to stop suitors from lining up to pay the soon-to-be 31-year-old outfielder next winter.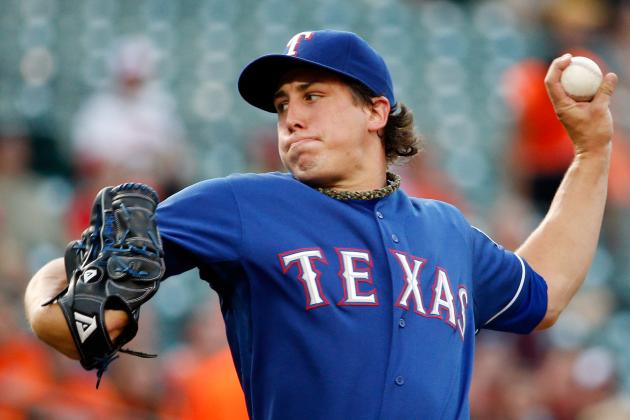 Rob Carr/Getty Images

Stats: 18 GS, 118.2 IP, 114 K, 32 BB, 3.19 ERA, 2.86 FIP, 3.7 WAR

Despite being overshadowed by Texas' All-Star representative Yu Darvish, the 26-year-old left-handed starter has turned the corner in 2013, becoming the durable, consistent starter the Rangers hoped he would be for years.

With a 2.86 FIP, Holland's peripheral numbers are great, especially when factoring pitching half of his games in Arlington.

If he continues to thrive, All-Star appearances will loom in the future for Holland, and the less than $50 million commitment (if all options are picked up) Texas made to him through 2018 will become one of the biggest pitching bargains in the sport.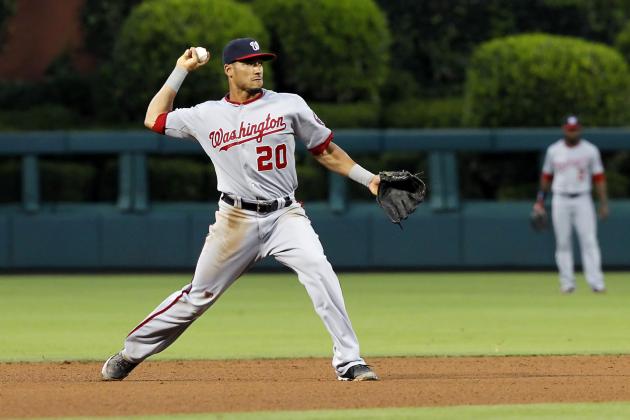 Hunter Martin/Getty Images

Stats: .280/.326/.496, 15 HR, 49 RBI, 41 R, 3.3 WAR

Quietly, Desmond has become one of the most prolific up-the-middle bats in the sport and trails only one shortstop in all of baseball (Everth Cabrera of San Diego) in WAR this season.

Heading into the 2013 season, it was easy to imagine Washington pacing the National League field, leading the NL East by a sizable margin and garnering a slew of All-Star reps at Citi Field.

Of course, the team has fizzled, fighting back recently, but barely profiling as more than a .500 group.

With that, the spotlight moved away from All-Stars like Strasburg and Desmond.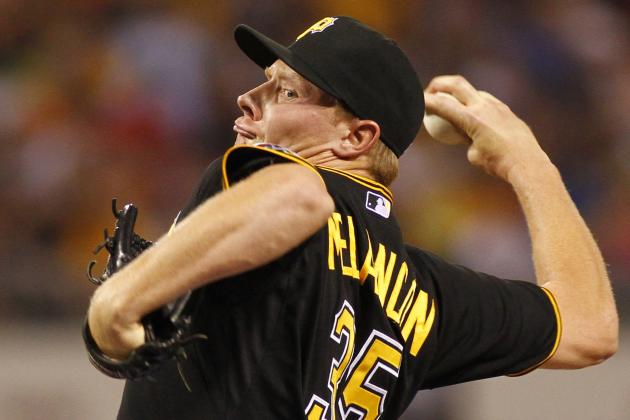 Justin K. Aller/Getty Images

Stats: 43 G, 42.1 IP, 44 K, 4 BB, 0.85 ERA, 1.65 FIP

The rise of the Pittsburgh Pirates, from 2013 sleeper, to hot start, to legitimate NL Central contenders, has be due in large part to the depth and strength of their starting pitching and closer.

While breakout starter Jeff Lock and dynamic closer Jason Grilli are ticketed for Citi Field next week, the Pittsburgh 8th inning man, Melancon, has served as the unsung hero of the staff and bridge to Grilli's ample save opportunities.

Outside of the sterling ERA and FIP numbers, two stats stand out from Melancon's All-Star level work this season: 11.0 K/BB and 92.3 LOB percentage.

For every batter the 28-year-old has walked, he's struck out 11.
Almost more amazingly, Melancon has stranded over 92 percent of runners who reach base against him, leaving opponents almost no chance to put together a big inning against him.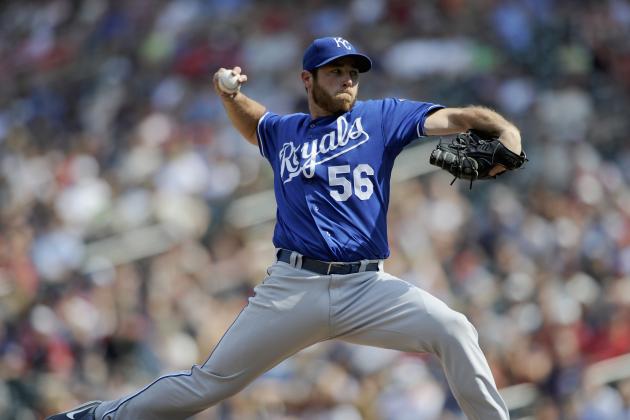 Hannah Foslien/Getty Images

Stats: 36 G, 35 IP, 60 K, 11 BB, 1.80 ERA, 1.32 FIP

Our second American League snub named Holland!

Not only should this Holland be an All-Star, but the emerging Royals closer should be garnering the same type of attention that Braves closer Craig Kimbrel did during his breakout seasons.

Aside from becoming a dominant closer for the Royals, Holland has burst on the late inning scene with unprecedented strikeout flair.

Through 35 innings in 2013, Holland has fanned 60 batters. To put that in another way, he's currently striking out 15.43 batters per nine innings.

That K/9 rate would rank as the fourth best of all-time, but right now, not quite good enough to help the AL All-Stars control home field advantage in the World Series.


Justin K. Aller/Getty Images

Stats: 38 G, 36.2 IP, 37 K, 13 BB, 1.72 ERA, 3.53 FIP

Anyone who breaks a consecutive save streak held by Dennis Eckersley deserves some recognition, but Balfour's status as an All-Star caliber reliever for the American League has more to do with his pitching dominance than save totals or streaks.

After years of toiling as a hard-throwing reliever with suspect control, Balfour, affectionately joked about as 'Ball-Four,' has become an excellent reliever for Oakland, giving them a reliable option behind a young, outside of the ageless Bartolo Colon, pitching staff.

While Mariano Rivera has the 9th inning covered for the American League, seeing Greg Holland or Grant Balfour late in the game against Carlos Gomez or Paul Goldschmidt would have been great theater at Citi Field.

Agree? Disagree? Comment below!

Follow me on Twitter or "like" my Facebook page to talk all things baseball!