Greatest All-Star Performances in Boston Red Sox History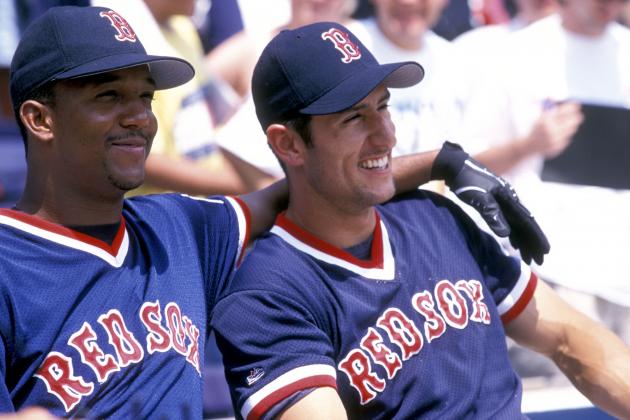 A. Messerschmidt/Getty Images
Pedro Martinez and Nomar Garciaparra are two of the Sox's most recent All-Star game legends.
The Boston Red Sox have a proud history in the MLB All-Star Game, sending a total of 357 players since the game was first played in 1933. They'll be sending at least three players in 2013 (David Ortiz, Dustin Pedroia and Clay Buchholz), with Koji Uehara potentially getting a nod as well, pending the results of the fans' "Final Vote."
With so many talented players having been sent to the summer showcase, there have been ample opportunities for Sox players to show what they can do. While some have totally flopped (Jim Rice's career All-Star totals: 4-for-20 with one home run and eight strikeouts), others have shined and helped to further cement their Red Sox legacy.
Here's a look at the five single best performances by a Red Sox player in the MLB All-Star Game:
Begin Slideshow

»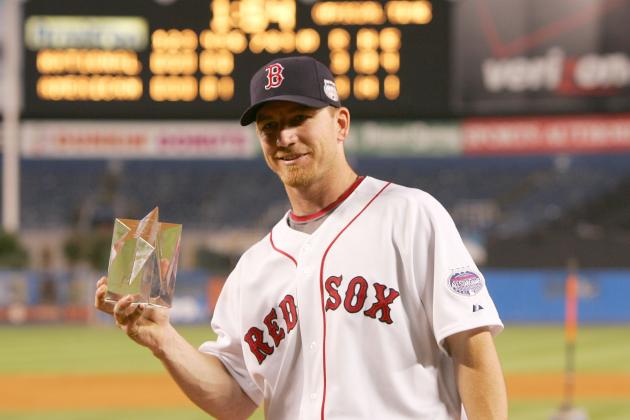 Jim McIsaac/Getty Images

Stats: 2-for-4, HR, 2 RBI, R, BB, SB, MVP
While Sox fans may like to pretend that the J.D. Drew era never happened, the reality is that he was a solid contributor on several very good Sox teams. Not only did he help propel the Sox to the 2007 World Series, but he also carried that momentum into the 2008 season where he posted a .302-17-55 stat line in the first half of the season.
He was his typical solid self in the MLB All-Star Game, coming off the bench to hit a game-tying two run home run in the bottom of the seventh off Edinson Volquez. In a game that didn't really have any standout performances, Drew's clutch hit earned him the MVP award as the AL took a 4-3 victory in a marathon 15-inning game.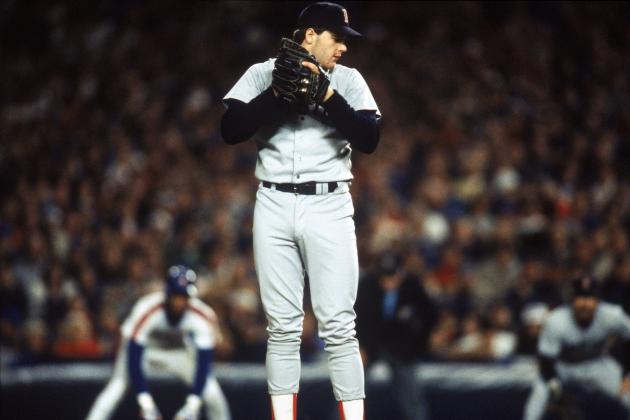 T.G. Higgins/Getty Images

Stats: GS, W, 3.0 IP, 0 H, 0 R, 0 ER, 0 BB, 2 SO, MVP
In what was arguably the finest season of his career, Clemens dominated the MLB All-Star Game en route to being named the MVP. Facing an NL lineup stocked with Hall of Famers, the burly right-hander simply dominated his talented opposition during his three innings of work.
It was all part of a masterful season from Clemens, who won the American League Cy Young and MVP awards as well. On the season, the Rocket finished with a 24-4 record, 2.48 ERA, 238 strikeouts and a miniscule .969 WHIP over 254.0 innings pitched.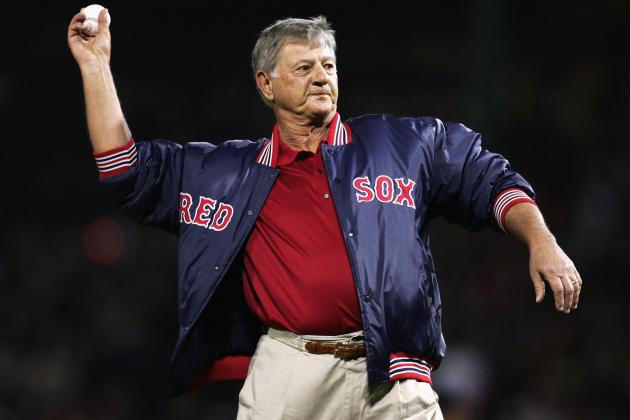 Al Bello/Getty Images

Stats: 4-for-6, 2B, R, RBI, MVP
The legendary Yaz certainly got a lot of chances to show what he could do, falling just one at-bat shy of tying the record for most in a single All-Star game. He certainly made the most of it, though, tying Ted Williams and Joe Medwick's record for most hits in an All-Star game.
He is also tied for the record for most singles (three) in one All-Star game, and was named MVP despite the fact that the AL lost in 12 innings. He is one of just two players (Brooks Robinson in 1966 is the other) to have won the award while being on the losing side.
Getty Images/Getty Images

Stats: 4-for-4, 2 HR, 4 R, 5 RBI, BB
There's a reason that the MLB All-Star Game MVP award is named for Williams. Teddy Ballgame made an absolute mockery of the NL pitching staff, homering twice (one of just five in history to do so) and becoming just one of two players to reach base every single time in an All-Star game with a minimum of four plate appearances.
His four runs scored and 10 total bases are also an all-time record, and both are unlikely to be reached given how few guys even get four plate appearances in a single game. He also is one of just three players in the game's history to record four hits.
Without question, this is one of the premier hitting performances in MLB All-Star Game history.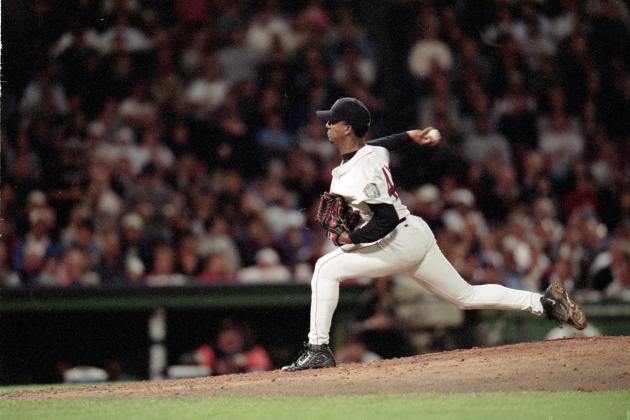 Harry How/Getty Images

Stats: GS, W, 2.0 IP, 0 H, 0 R, 0 ER, 0 BB, 5 K, MVP
Barry Larkin, Larry Walker, Sammy Sosa, Mark McGwire, Matt Williams, Jeff Bagwell—those are the six hitters Pedro faced as he took the Fenway mound against a stacked (and juiced up) NL All-Star roster.
Ever the intense and proud competitor, Pedro unleashed a two-inning pitching performance that many (including this author) say is the greatest individual burst of pitching they've ever seen. Some of the best hitters in the game looked totally helpless, waving at high-90s heat, knee-buckling curveballs and utterly flummoxing changeups.
The only one who even made contact was Williams (who reached on an error), but was erased on a strike-em-out-throw-em-out double play to end the inning.