Ranking the 10 Worst Slumps in Golf from the Past Decade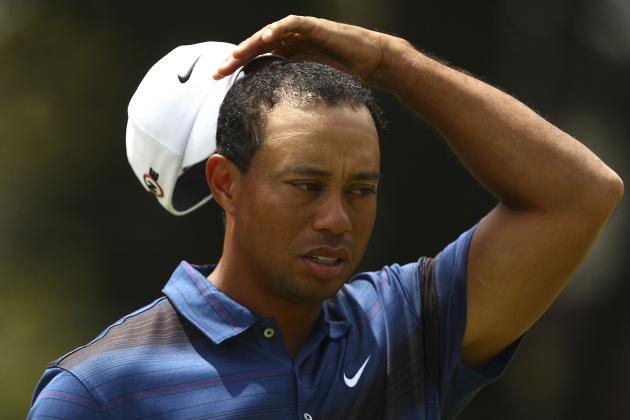 Lucas Dawson/Getty Images

Few things in sports are more frustrating to watch than a golfer who has lost his confidence. Each member of the PGA Tour earned his way to the big show with a foundation of success, yet so many go through mind-boggling lapses that leave you wondering how they ever made it so far in the sport.
Issues on the course and beyond have derailed winners throughout the past decade. Some worked their way back from slumps, while others could never quite regain form.
Here's a look at substantial struggles that recently plagued PGA competitors.
Begin Slideshow

»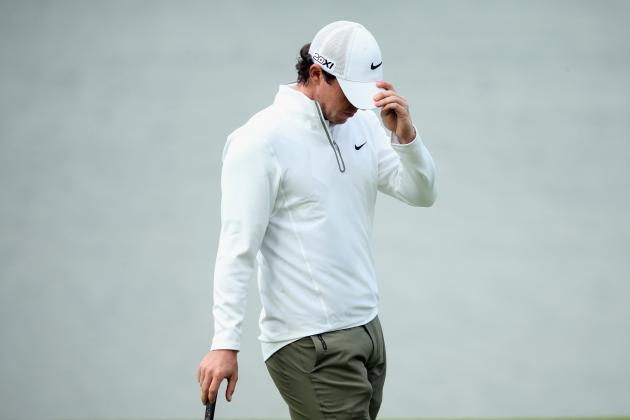 Andrew Redington/Getty Images

Rory McIlroy's rise as golf's new golden boy has stalled this year. After winning four of 16 events and earning the world's No. 1 ranking in 2012, he is struggling to contend for titles and hasn't been the same player through six months of the PGA Tour.
McIlroy has finished out of the top 25 in five of 10 tournaments, placing in the top five just once. He came up small in each of his first two major title bids of the year, finishing 25th at the Masters and 41st at the U.S. Open.
"I feel a bit lost right now," the 24-year-old told Golfweek reporter Alistair Tait three weeks ago at the Irish Open, where he failed to clear the cut.
Many have pointed to his switch to Nike as a cause for concern, as he continues to search for the right driver.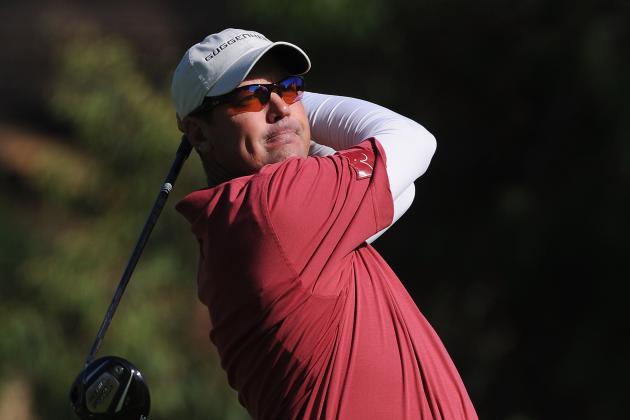 Stuart Franklin/Getty Images

The inclusion of Rich Beem on this list may be a bit questionable considering he seems like more of a one-hit wonder than a guy wrapped up in a slump. He won a major title, earned a PGA Tour exemption and tanked in big-time tournaments for the next 10 years.
Beem beat Tiger Woods by three shots at the 2002 PGA Championship. He went on to appear in 26 major championships from 2003-2012.
Beem finished among the top 35 just once, missing the cut 15 times. He missed the cut in six of his 10 PGA Tour appearances in 2012.
After failing to earn his full-time PGA Tour card last year, Beem's 10-year exemption on the European Tour is also finished. He is now in golfing abyss, attempting to stage a comeback through qualifiers and international tournaments.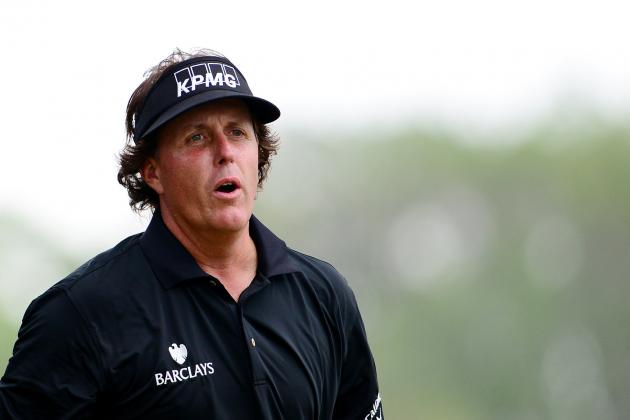 David Cannon/Getty Images

Phil Mickelson may be nearing the end of his days as a legitimate regular atop the leaderboard, but he's not there yet. Before he turned things around late last year, some viewed a lengthy 2012 slump as a sign of his undoing.
After withdrawing from the Memorial, Mickelson failed to register a top-30 finish at any tournament for three months.
"I've had really tough three or four months when I played some of my worst golf in my career," Mickelson told SkySports last year.
He finished on an upswing in 2012 and has been much more consistent this year. Through 14 events, Mickelson already has more top-three finishes (five) than he did in 22 tournaments in 2012.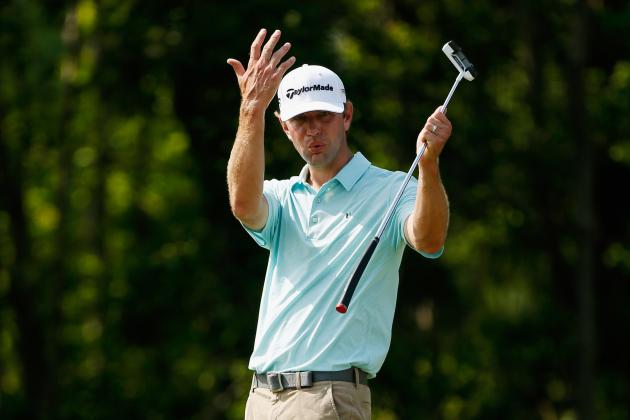 Chris Graythen/Getty Images

Lucas Glover won the 2009 U.S. Open but failed to duplicate the success for a serious stretch of time. He went winless on the PGA Tour for nearly two years before claiming a victory at the 2011 Wells Fargo Championship.
Glover, who missed three straight cuts prior to the Wells Fargo win, came up empty in 41 consecutive tournaments. He managed just one top-10 finish during a year-long span before snapping out of the funk.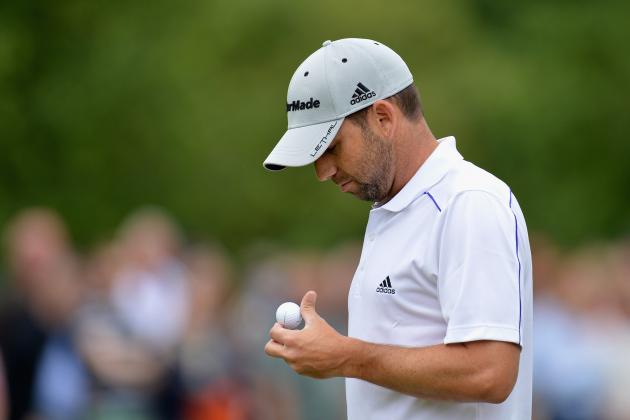 Warren Little/Getty Images

Sergio Garcia emerged as a tantalizing talent in his early years. Although he never stepped onto the stage of superstardom, he earned a spot among the PGA Tour's more consistent performers.
The Spaniard, who has top-four finishes at every major championship tournament but has yet to win a title, underwent an agonizing lull the lasted two years. The struggles eventually convinced Garcia to walk away from competitive golf for a short period.
He finished 74th on the money list in 2009 and continued a downward spiral the next year. After missing the cut at the 2010 PGA Championship and dropping out of the world's top 50 rankings, he elected to take a reprieve from the sport.
Garcia returned to action late in the year, displaying mild progress. His 2011 campaign brought him back to form, as he placed seventh at the U.S. Open (his best tournament finish since 2008) and ninth at the Open Championship.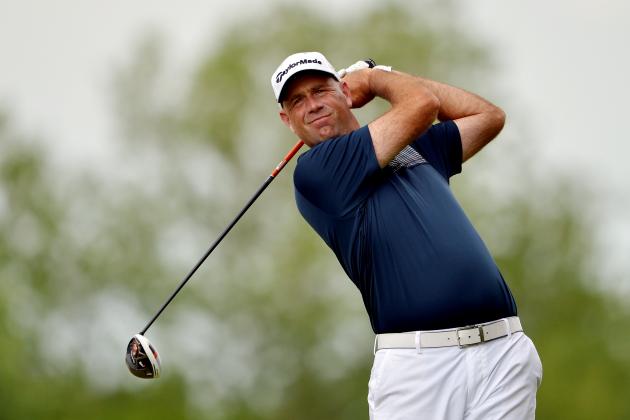 Drew Hallowell/Getty Images

Stewart Cink rose to No. 9 in the world when he topped Tom Watson at Turnberry to win the 2009 British Open. In his next 81 starts, he missed the cut 30 percent of the time.
Entering the 2013 season, Cink managed just one top-10 finish since June 2010. The five-time Ryder Cup participant plummeted to 149th in PGA Tour earnings last year.
It appears 2012 was rock bottom ,as Cink has battled back and regained some form in 2013. Although he has missed the cut in six of 17 events, the veteran is competing for titles again.
Cink owns three top-ten finishes and six top-25 finishes this season. Still, his seismic slump has him sitting at 150th in world golf rankings.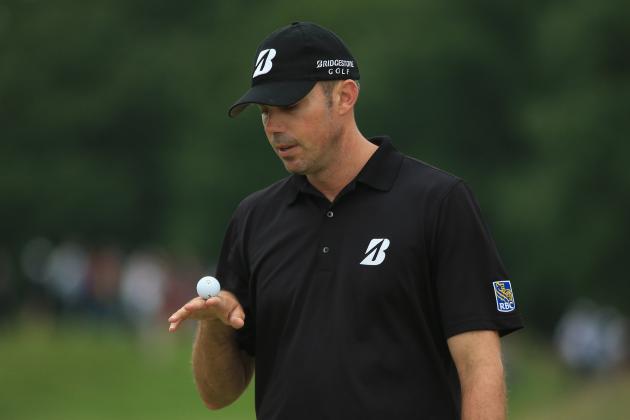 Richard Heathcote/Getty Images

The 1997 U.S. Amateur champion turned heads early. Matt Kuchar won the 2002 Honda Classic title in his first full PGA season.
Although he currently holds the world's No. 5 ranking, Kuchar dealt with heavy adversity before his career took off. The swing that garnered so much success at a young age started to let him down.
Kuchar claimed just two top-10 finishes in 72 events from 2003-2005, missing the cut 42 times. He briefly lost his Tour card because of the slump.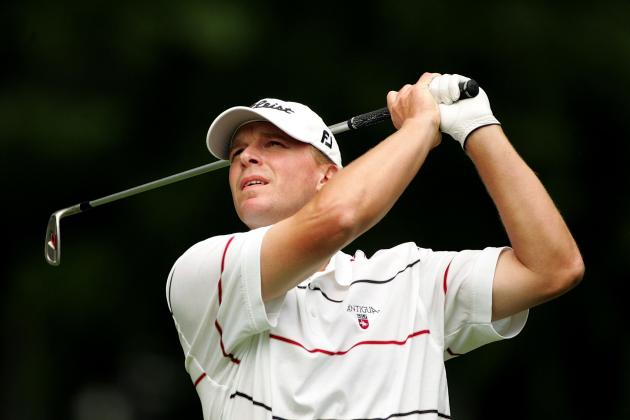 Nick Laham/Getty Images

Steve Stricker was mired in a slump so bad that it cost him his PGA Tour card and credibility. He fell to 646th in world golf rankings, becoming a relative afterthought in the golfing universe.
He went more than six years without winning a PGA tournament. The streak ended in 2006, when he netted seven top-10 finishes, stunning the sports world to earn PGA Tour Comeback Player of the Year.
Stricker actually won the award again in 2007, when he finished second to Tiger Woods in the FedEx Cup playoffs and climbed to No. 4 in the world at season's end.
In Stricker's case, the comeback is far more noteworthy than the slump.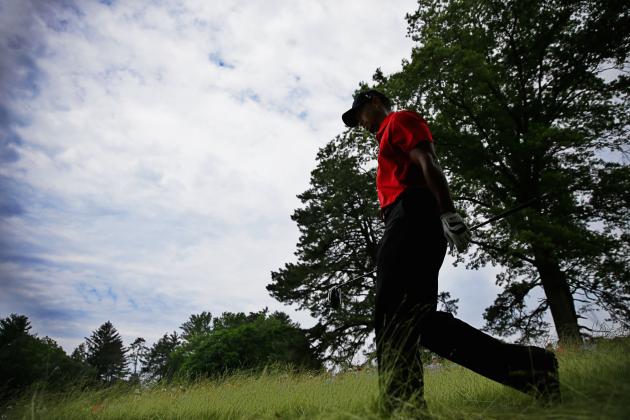 Rob Carr/Getty Images

When America awoke the day after Thanksgiving 2009, Tiger Woods was front and center in the spotlight. The game's greatest player had been involved in a late-night car accident near his home, and speculation about extramarital affairs started to run rampant.
By mid-December, he put his professional golf career on hiatus and left many wondering if Woods would ever be a titan of the sport again. That question has been answered during the past two seasons, as he's earned seven PGA Tour wins and recently reclaimed the title of world's top-ranked player.
The path back to the mountaintop was arduous and included a winless 2010 season. He continued to muddle his way through the 2011 season, clearly lacking the trademark confidence that made him a routine champion.
Woods dropped to 15th in world rankings on June 6, 2011. It was his lowest placement on the list since 1997. And by November, he landed at No. 58.
During that 2011 season, he withdrew from the Players Championship with leg injuries and ultimately missed the U.S. Open and British Open. After parting ways with longtime caddy Steve Williams in July, Woods went on to miss the cut at the PGA Championship and failed to qualify for the FedEx Cup playoffs.
His career-long winless streak reached 107 weeks. Although Tiger is destined to go down as one of golf's all-time greats, this dark chapter is part of his legacy.
Woods is still searching for his first major title since 2008.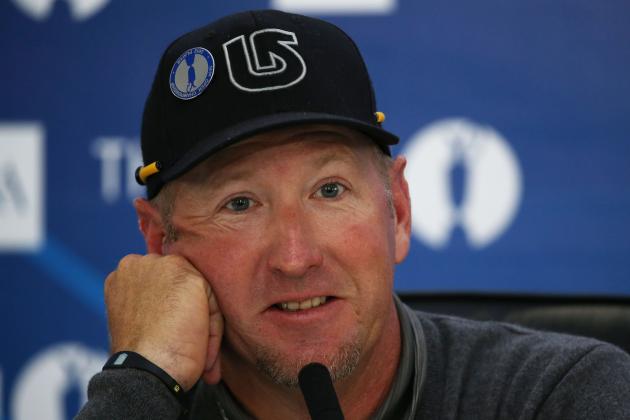 Andrew Redington/Getty Images

There was a time when it appeared David Duval would engage in duels with Tiger Woods and golf's elite for decades. He seemed destined to travel a success-laden path in the sport that would ultimately lead to a Hall of Fame nod.
Then, suddenly and sharply, he lost it all.
Duval captured 11 tournament titles from 1997-99 and won his first major at the 2001 British Open when he was 29 years old. By the end of the 2002 season, he had dropped to 80th on the money list, and things never improved from there.
Duval has not won a tournament on the PGA Tour since that 2001 Open Championship. Injuries, personal issues and an all-around erosion of his game have completely dimmed a once-shining star.
His performance at the 2004 U.S. Open was essentially the final nail in the coffin. Duval shot 25 over par, missing the cut and making golf fans across the globe wonder what went so wrong.
Though he remains an active member of the PGA Tour, Duval also now dabbles in television analyst work. In the past two PGA Tour seasons, he has participated in 22 tournaments, making the cut just three times.