Money in the Bank 2013: Reasons to Root for Each WWE Title MITB Entrant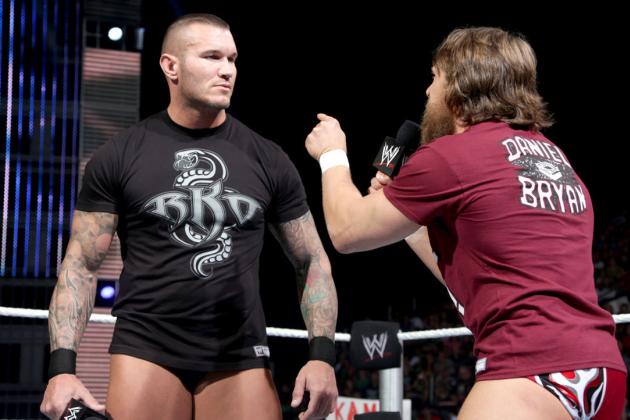 Photo from WWE.com
WWE's all-stars will collide at Money in the Bank 2013, hoping to be the man to climb the ladder and claim the contract-filled briefcase for their own.
Men who have been WWE champ before and men who have won this MITB match before all look to repeat their success. From the win being a reward for career service to what a win for some guys would mean in terms of future feuds and character shifts, there are a number of reasons to cheer for each Superstar involved.
Assuming Kane's not in the mix because WWE.com says "he's doubtful" for the match, here are the remaining six men going into this battle on Sunday and reasons to hope for each of them to win.
Begin Slideshow

»
A win at Money in the Bank 2013 likely means Randy Orton undergoes a long-awaited heel turn.
As popular as Orton has been as a good guy, some men are just built to be the villain, and Orton is not that group. He would thrive in a return to dastardliness. The MITB contract might be the catalyst for his reentry to the dark side.
He has promised to cash in on the winner of the WWE title match on Sunday, so rooting for Orton means rooting for a new champion and likely means rooting against John Cena.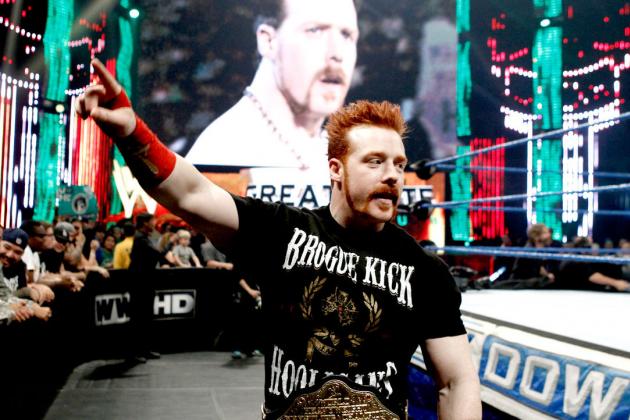 Photo from WWE.com
A win in the Money in the Bank ladder match should lead to a WWE title reign, which in turn will lead to more of Sheamus' excellent brawls.
Expect Street Fights, slobberknockers, bruises and lacerations in the main events of the pay-per-views following Sheamus reclaiming of the WWE title.
This could also mean that WWE gets more serious with Sheamus, turning him into more of a gutsy warrior champion rather than the guy who kicks cats out of trees. That's reason alone to want him to be the last man standing.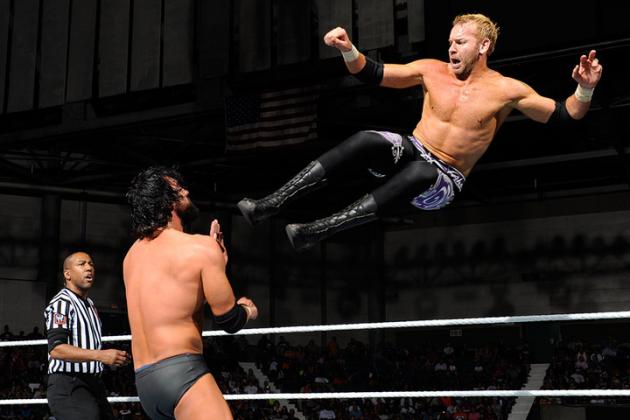 Photo from WWE.com
The way that some fans are rooting for Mark Henry to win the WWE Championship on Sunday as a reward for all he's done for the company over the years, rooting for Christian is rooting for him to be rewarded for longevity.
Christian has given WWE over a decade worth of action, including an astounding number of ladder matches.
There's a certain poetry about a man who fought in the first Money in the Bank ladder match winning his first one some eight years later. There's also something fun about pulling for the dark horse, and Christian is that on July 14.
A Rob Van Dam win may not make a lot of sense long term because of his age and part-time status, but in the short term, it would be plenty exciting to see him come away with the win.
Rooting for Van Dam is rooting for WWE to take unexpected steps in the next few months. A Randy Orton or Daniel Bryan win is logical and not all that surprising. A Van Dam win is a touch random and fun.
It's also a way to stir up our nostalgia. Should Van Dam be the man to retrieve the Money in the Bank contract, it will have memories flooding back. If we squint our eyes, it will almost be like it's 2006 again.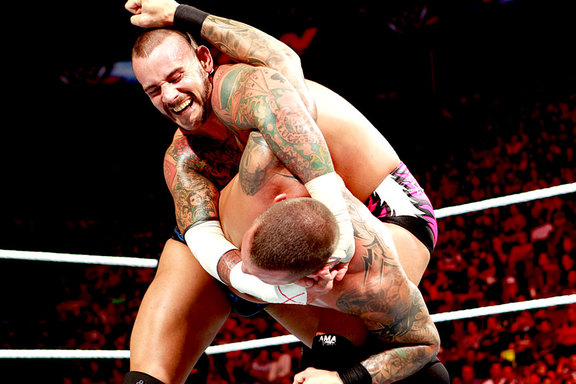 Photo from WWE.com
While he did just come off a historic reign as WWE champ, CM Punk is a workhorse, and that's easy to root for.
When WWE needs a lengthy match on Monday nights, it so often turns to Punk. In recent matches against Randy Orton, Chris Jericho and Alberto Del Rio, he has delivered like he almost always does. Seeing such a hard worker and such a talented wrestler earn his third Money in the Bank ladder match would be exciting.
Plus, it could give us another round of the Punk versus John Cena feud. That combination has been the best thing for both men's careers as they represent such opposites.
A Punk win this year would create the reverse image from last year when Cena cashed in on Punk.
If Punk has the WWE title around his waist or the MITB briefcase in hand, his impending collision with Brock Lesnar gets mighty interesting as well.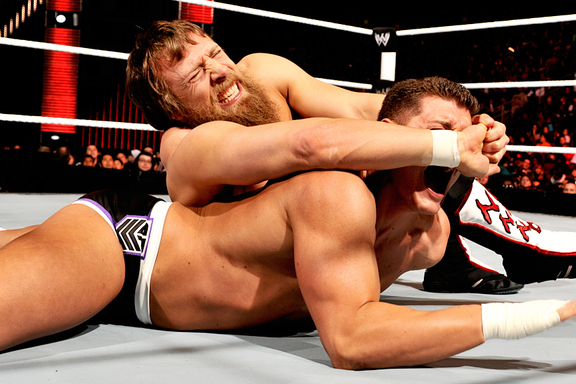 Photo from WWE.com
Rooting for Daniel Bryan is easy.
Physically, he's the underdog. Bryan represents the little guy and those who have been told that they aren't big enough or aren't good enough, but have fought through that and succeeded anyway.
A win on Sunday is Bryan's journey of underappreciated indie guy reaching its end, championship contract style.
Bryan winning the Money in the Bank match makes up for his 18-second loss at WrestleMania 28. It gives a great wrestler a chance at the top, rewards him for reaching such a great height in popularity and sets up an exciting possible John Cena and Bryan feud.