Glover Teixeira vs. Ryan Bader Head-to-Toe Breakdown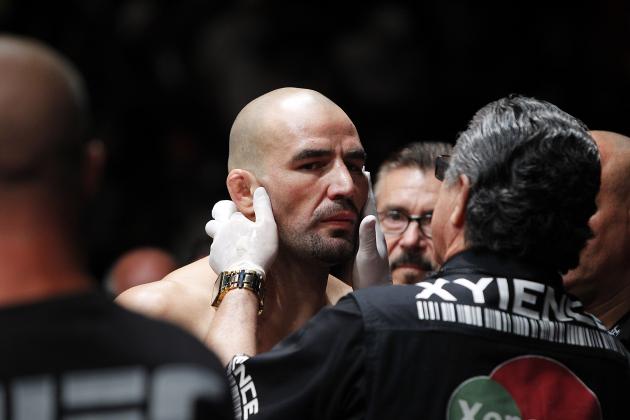 Gary A. Vasquez-USA TODAY Sports

Glover Teixeira and Ryan Bader were scheduled to meet earlier this year at UFC 160. However, Bader had to pull out with an injury and was replaced by James Te Huna.
Teixeira made quick work of Te Huna and submitted him via a guillotine in just two minutes, 38 seconds. The No. 3 light heavyweight moved his professional record to 21-2.
Bader, ranked No. 10, will get his fight against Teixeira in September. The fight has been made once again for UFC on Fox Sports 1: 3 in Brazil.
The fight is a prime chance for Bader to regain a top ranking in the division, while Teixeira will likely be named the next title challenger with a victory. There will be a lot at stake when the two top-10 light heavyweights square off in September.
This is an early head-to-toe breakdown for Teixeira vs. Bader.
Begin Slideshow

»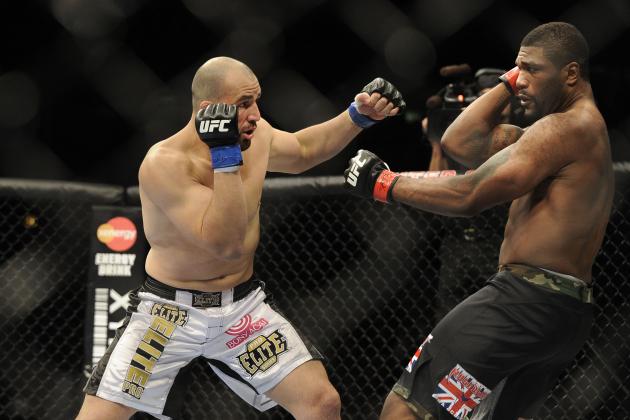 David Banks-USA TODAY Sports

Bader has improved his stand-up throughout his career. The evolution of his talents started on The Ultimate Fighter and have only gotten better since then.
Bader has a lot of power in his hands. That can make him a bit predictable in his attacks. Sometimes he looks only for the knockout blow.
Teixeira is a much more versatile striker, and he has plenty of power to boot. His striking is much more fluid.
The other factors to look at are defense and the ability to eat shots. Teixeira has shown more durability in his career. The black mark on Bader's striking record is being dropped by Tito Ortiz. That can be overstated as any shot on the button by a light heavyweight will put his opponent down. However, it does highlight Bader's defensive deficiencies.
Teixeira has more diverse striking and better defense, and a clear edge in the stand-up.
Edge: Teixeira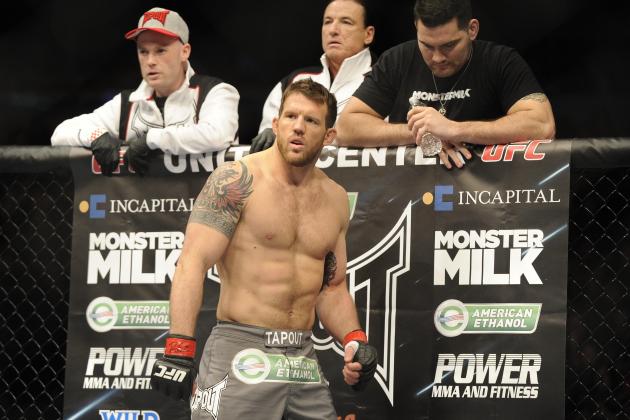 David Banks-USA TODAY Sports

Teixeira is a quality grappler, but there is no doubt as to who has the wrestling edge.
Bader was a two-time All-American at Arizona State University. He is a decorated collegiate wrestler, and he uses that skill in a lot of his bouts. He can use his abilities to take the fight to the mat or to keep a fight standing. In most matchups, that decision is his.
Teixeira's striking may force Bader to look for the takedown, but Bader may not want to take him immediately down.
It will be interesting to see what Bader's game plan is for this fight. His wrestling can dictate where the fight takes place if he establishes it early. It won't be clear what his plan is until that cage door closes, but one thing is clear—Bader is the better wrestler.
Edge: Bader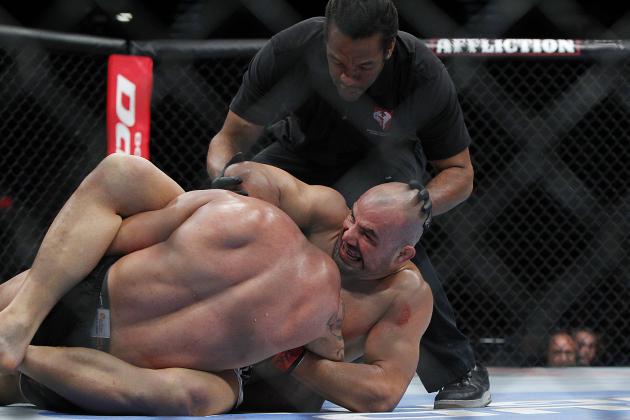 Gary A. Vasquez-USA TODAY Sports

If Bader does take the fight down to the floor, he will want to be careful. Teixeira is an accomplished grappler.
Teixeira does most of his work from top position, but he is a credible threat from bottom as well. Against Bader, that is a possibility.
Bader has shown submission savvy as well. In his most recent bout, he submitted Vladimir Matyushenko with a guillotine. He continues to develop a well-rounded game. Bader will not enter the fight as the better submission artist, but there is always the chance he could surprise Teixeira.
Regardless of that small possibility, Teixeira is the better submission artist. He will have more outs in his fight in that realm, and he holds the better defense for any attempts thrown his way.
Edge: Teixeira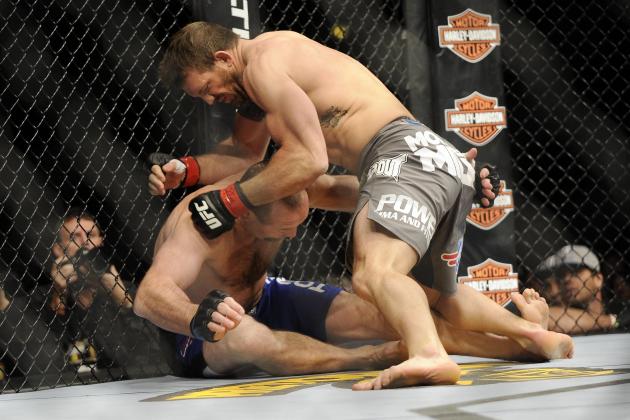 David Banks-USA TODAY Sports

Bader's X-Factor: Cardio
As a wrestler, it is expected that Bader will always be in tip-top shape. Wrestlers have cardio that can go for days, and if he is able to push the pace on Teixeira, it will be a key in this fight.
Teixeira hasn't been pushed in a long time, and not at all inside the Octagon. If Bader can keep up a good pace, he will have the chance to break Teixeira over the course of the 15 minutes. A tired Teixeira will be easier to take down and easier to control.
It would be a big feather in his cap to wear down the Brazilian in front of his home crowd.
Teixeira's X-Factor: Takedown Defense
Teixeira has shown good takedown defense inside the Octagon, but he hasn't been in the cage with a wrestler like Bader.
If Teixeira can keep the fight standing, it will be a good fight for him. Bader should not be able to hang with him standing, and Teixeira will want to keep the fight on the feet for that reason.
The Brazilian can punish and stop Bader on the feet. If Teixeira can prevent the takedown, look for it to be a short night for the Arizona State alum.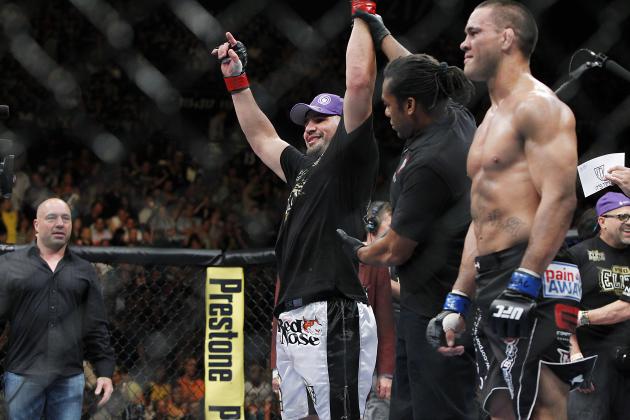 Gary A. Vasquez-USA TODAY Sports

Ryan Bader has every opportunity to stun the light heavyweight division and knock off Glover Teixeira. Don't expect that to happen, though.
Teixeira is a better striker, and his submission game is top-notch. Bader will need to take him down, control him and work toward a judges' decision.
However, it won't get that far.
Bader has shown that his striking defense isn't the best in the division, and he doesn't have the chin to eat punishment. Teixeira will find his chin with a powerful shot in the first round. That will be the beginning of the end.
When the power punch connects, Bader will get wobbly. Teixeira is one of the best finishers in all of MMA. He'll swarm, be pulled off by the referee and collect another victory. Teixeira is on the precipice of a title shot. He'll take one step closer in September.
Prediction: Teixeira defeats Bader by TKO in the first round