Power Ranking Every LA Clippers Player Already on Roster
Jeff Gross/Getty Images

The Los Angeles Clippers retained the face of their franchise, Chris Paul, and added plenty of new faces as well. Ranking every player on the roster was not easy, but extremely entertaining.
The departures of Eric Bledsoe, Caron Butler and others shook up the roster. However, upon hiring Doc Rivers, the team had a new identity and moved more towards that direction by bringing in J.J. Redick, Jared Dudley and Darren Collison to fit into his system. The problem was figuring out every player's role.
Begin Slideshow

»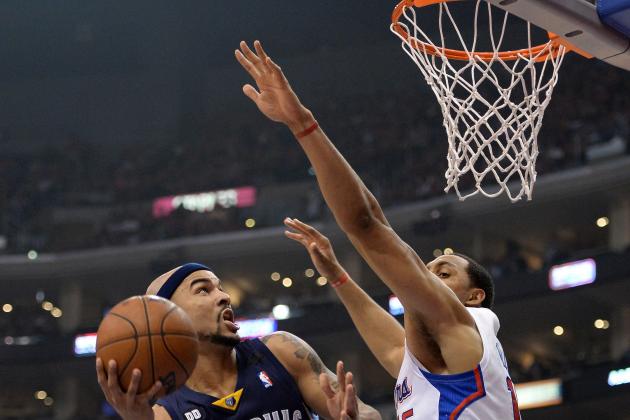 Harry How/Getty Images

The Los Angeles Clippers decided to bring back a familiar face, not only to their fans but also Doc Rivers. Hollins played well under Rivers, shooting a career-high 64 percent from the field as a Boston Celtic.
Currently, Ryan Hollins is one of three big men on the Clippers roster, assuming Matt Barnes is a swingman. Unfortunately, Hollins is unlikely to remain the primary reserve behind DeAndre Jordan. The Clippers desperately need another big, and that player will likely cut into some of Hollins' minutes.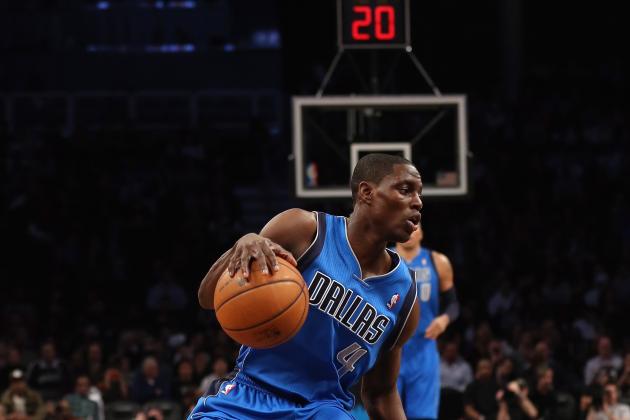 Bruce Bennett/Getty Images

A sneaky-good signing by the Los Angeles Clippers, Darren Collison returns home to Los Angeles, where he starred at UCLA.
The speedy backup will provide some of the same things Eric Bledsoe did, although he is a lesser defender. However, his main impact should come on offense, where he can facilitate for the second unit next to Jamal Crawford, and provides the team with another capable shooter from three-point land.
Collison will also return to being Chris Paul's backup, much like he was with the New Orleans Hornets.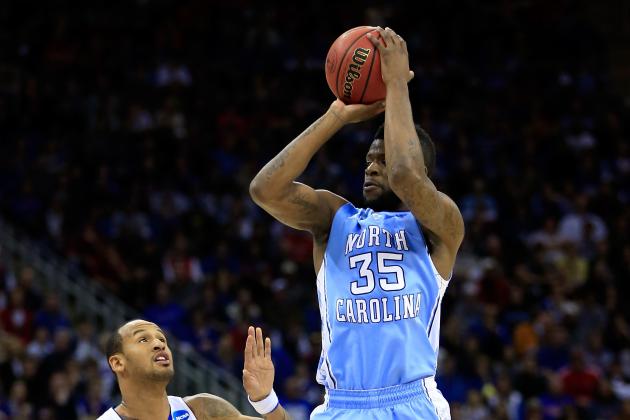 Jamie Squire/Getty Images

There might not have been a better fit for the Los Angeles Clippers than when Reggie Bullock was left on the board with their first-round pick.
Bullock proved at North Carolina that he is an excellent three-point shooter and a solid defender. Although he might not see much time this season with Jamal Crawford and Matt Barnes coming off the bench before him, he is the perfect fit for what the Clippers needed.
If he can master Doc Rivers' defensive system and prove he can hit the three, he will find his way onto the court sooner than later.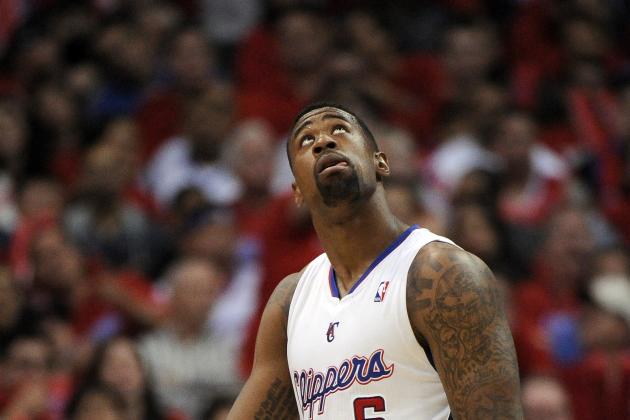 Harry How/Getty Images

The one area of need for the Los Angeles Clippers is defending the paint and rebounding. While that was one of the areas that went unaddressed so far in free agency, the hope is that DeAndre Jordan continues to develop.
Jordan's defense improved last season, but he was still unable to stay on the floor due to poor defensive rotations and terrible free-throw shooting. His offensive game improved as well but was still a non-threat.
With the addition of J.J. Redick, Jordan might see his rebounding and offensive production increase, as he will be asked to continuously screen Redick's defender. This will allow him to roll toward the basket on backside action, allowing him to clean up the offensive glass.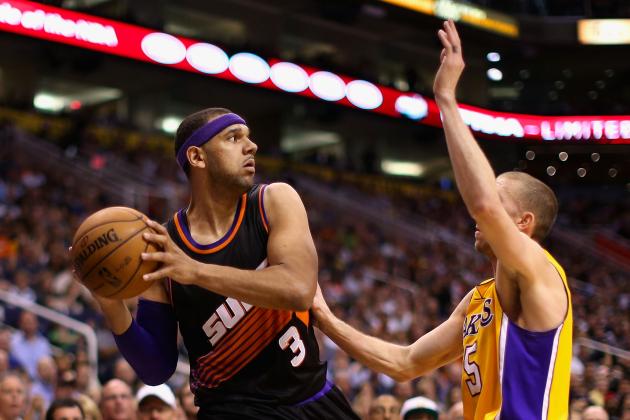 Christian Petersen/Getty Images

Acquired via the Phoenix Suns in the Eric Bledsoe trade, Jared Dudley seems like the perfect fit in the Los Angeles Clippers offense and defense.
Dudley is a very good three-point shooter who can spot up and hit the corner three. He is also versatile enough to play both forward spots.
Defensively, Dudley is a solid wing defender who will likely be relied upon in the same role that Caron Butler was last season. He will be called upon to defend the opposing team's primary wing scoring threat and knock down open looks from the perimeter.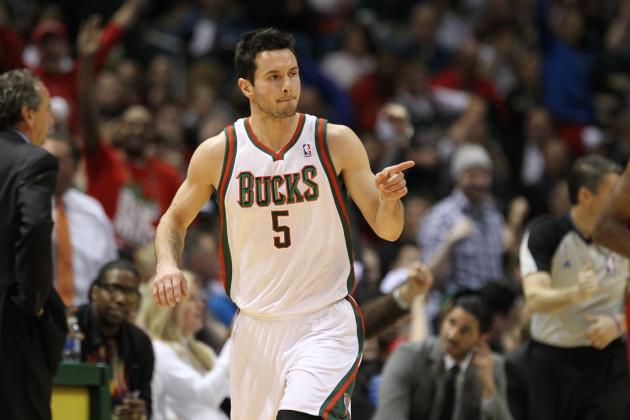 Mike McGinnis/Getty Images

Everyone knew Eric Bledsoe was likely to be traded this summer, but nobody expected the Clippers to pick up two starters that fit perfectly into what the team wants to do on both sides of the ball.
Redick's ability to stretch defenses with his jumper and shot-creating ability should open the lane for Paul and Blake Griffin. Additionally, Redick's ability to run off screens and knock down jumpers provides an added dimension to the team's half-court offense. He will be used much like Ray Allen was with the Boston Celtics.
Joe Robbins/Getty Images

Although the Clippers attempted to persuade Matt Barnes to take only a 150 percent raise from last season, which would have allowed them to save their mid-level exception for help in the paint, the team decided it did not want to risk losing Barnes in free agency.
Barnes still agreed to take less money but used a portion of the mid-level exception to re-sign. Barnes has one of the most productive years of his career in Clipperland last season, and his energy and defense will fit perfectly into what Doc Rivers runs.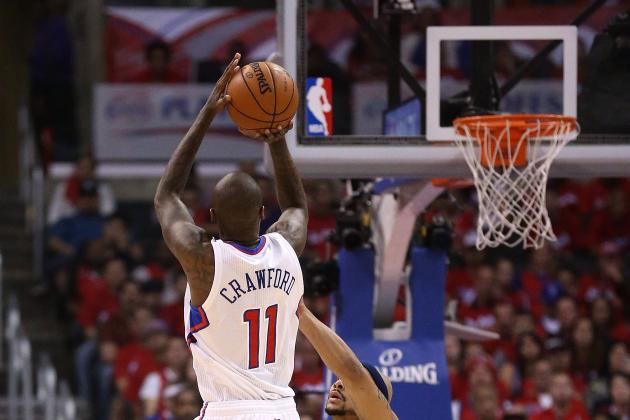 Stephen Dunn/Getty Images

After a breakout season in 2012-13, Jamal Crawford's minutes do not seem to be as set in stone this season. Crawford will have to prove to Doc Rivers that he is able to fit into this defensive system and that he can still be counted on to lead the second unit.
Vinny Del Negro gave Crawford a ton of freedom last season, allowing the shoot-first guard to fire away from the perimeter. Hopefully Rivers will follow Del Negro's lead because Crawford excels as a lead guard on the second unit.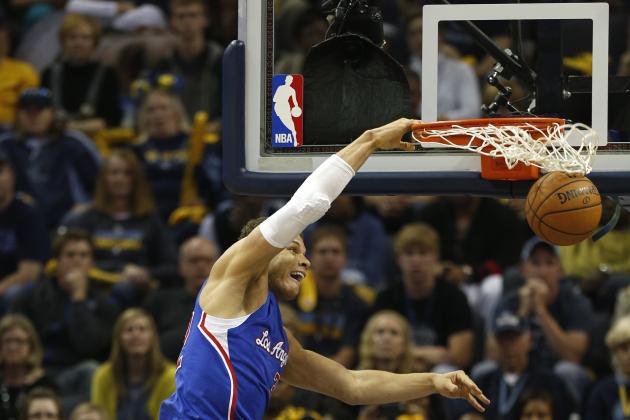 Joe Robbins/Getty Images

There were rumors of potential trades to send Blake Griffin out, returning Dwight Howard, but ultimately those rumors were just that. Griffin returns to form one of the best one-two punches in the league with point guard Chris Paul.
Additionally, Griffin will be aided with a plethora of shooters on the perimeter, in hopes that the floor can open up for him to work one-on-one in the post and attack off pick-and-roll sets. One problem is that Griffin is clearly the only player on the roster capable of scoring in the low post, which will put more pressure on him to develop his post moves.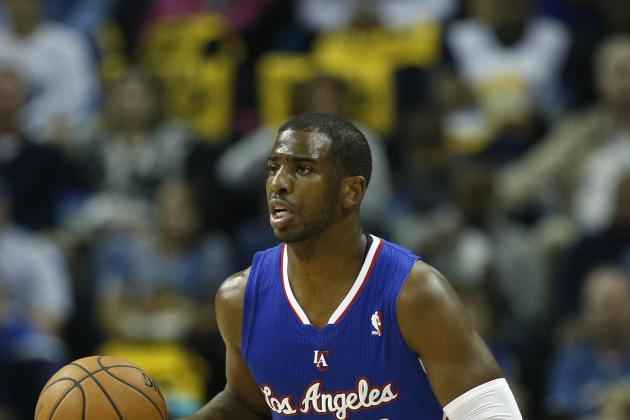 Joe Robbins/Getty Images

Chris Paul is back, inked to a new five-year deal worth $107 million. The face of the franchise and one of the best point guards in the league was wooed by management when they acquired head coach Doc Rivers from the Boston Celtics just before free agency kicked off.
Paul will have high expectations and a revamped roster to work with this season. The All-Star point guard will have plenty of shooting around him to space the floor this season, making his pick-and-roll sets with Blake Griffin even more deadly.
Furthermore, Rivers' presence on the sidelines should vastly improve the Clippers' offensive sets and consistency on defense.