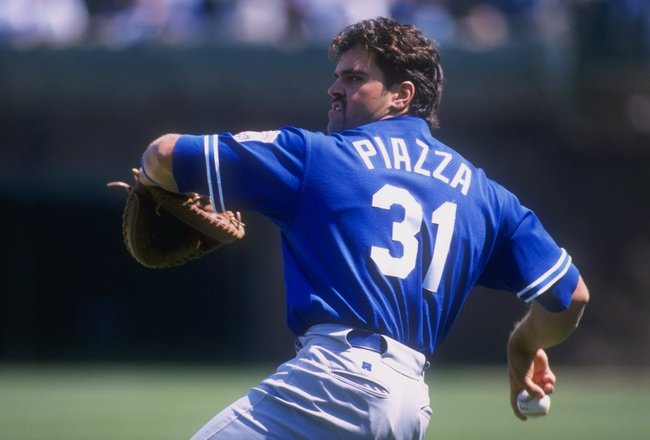 Jonathan Daniel/Getty Images
After seeing outfielder Yasiel Puig lose out on the winning the final roster spot on the National League All-Star roster, the Los Angeles Dodgers will only be sending one player to the Midsummer Classic. That player, Clayton Kershaw, is arguably the best left-handed starter in baseball and is no stranger to the All-Star Game.
With his appearance this season, Kershaw will have played in three-straight All-Star Games. He has never been awarded the MVP award for the game, however, so even his best performance would not have been enough to crack this countdown of the top All-Star Game performances in Dodgers' history.
There have been four different Dodgers (five awards) in MLB history to be named the MVP of the Midsummer Classic. Maury Wills (1962), Steve Garvey (1974 and 1978), Don Sutton (1977) and Mike Piazza (1996) all had outstanding performances that warranted the award.
Garvey has the honor of being named MVP twice, but, while that gives him better odds to be No. 1 on this list, it doesn't necessarily mean he'll hold down the top spot.
5. Steve Garvey, 1974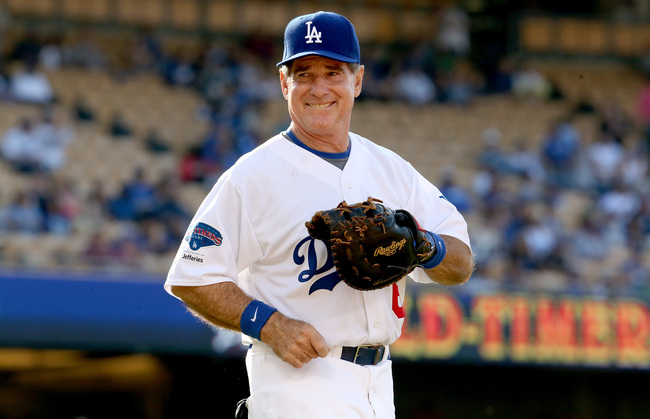 Stephen Dunn/Getty Images
Steve Garvey won the MVP award in 1974 thanks to a 2-for-4, one RBI performance. He also scored a run.
National League manager Yogi Berra did not initially have Garvey on his team. He won the starting first baseman's spot due to a write-in vote, and 1974 ended up being his first time on the team.
Garvey also won the NL MVP award in 1974. He hit .312/.342/.429 with 21 home runs and 111 RBI. It's safe to say that 1974 was a season to remember for Garvey.
Garvey's performance in this contest ranks just fifth on the list because, comparatively, it lacked the impact that the others had.
4. Maury Wills, 1962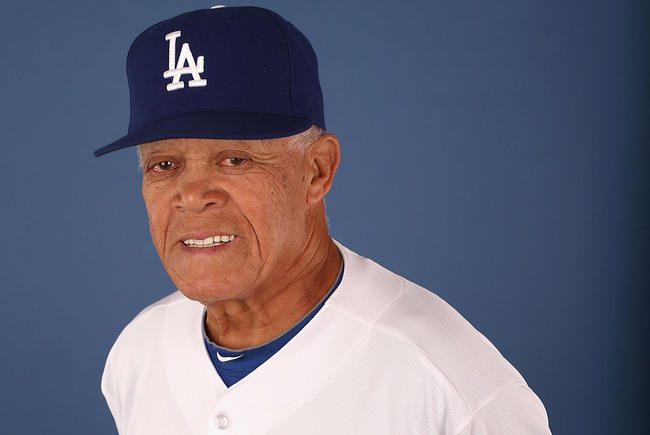 Christian Petersen/Getty Images
Maury Wills' performance in the 1962 All-Star game wasn't overly impressive, but he earns a fourth-place distinction because of the historical significance behind the MVP award. Wills became the first ever All-Star Game MVP in 1962, and that's important enough to rank him ahead of Garvey.
Wills entered the game in the sixth inning to pinch-run for the great Stan Musial. He stole second base and later scored from second on a single by Dick Groat.
He wasn't done, as he reached on a single in the eighth-inning and used his wheels again to go first-to-third on a single by Jim Davenport. He then scored on a sacrifice fly in foul territory.
Wills set the game on fire with his speed and athleticism, and he will forever be remembered as the first to ever win the All-Star Game MVP.
3. Steve Garvey, 1978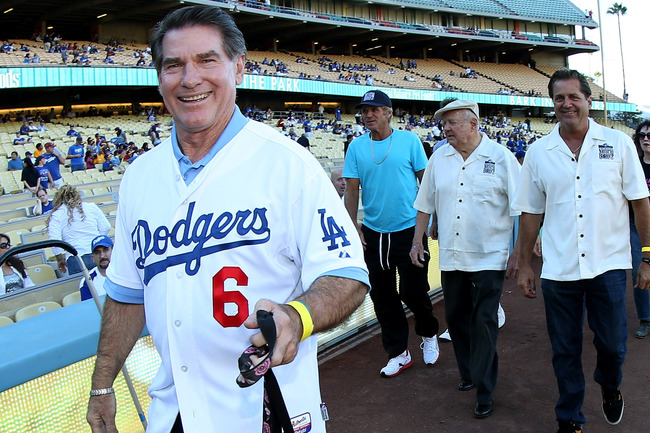 Stephen Dunn/Getty Images
Garvey's second All-Star MVP was backed by a much more impressive performance. He went 2-for-3 with a triple and 2 RBI to seal a 7-3 win for the National League.
His first hit (an RBI single) tied the game in the bottom of the third inning against Baltimore Orioles legend Jim Palmer. His second hit was a leadoff triple in the bottom of the eighth inning that sparked a four-run burst by the NL.
Needless to say, he was certainly deserving of the MVP Award.
Garvey ended his career with 10 career appearances in the Midsummer Classic and two All-Star MVP awards.
2. Don Sutton, 1977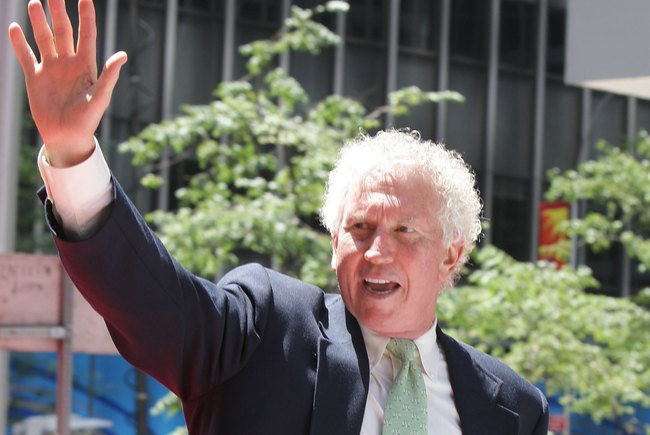 Mike Stobe/Getty Images
Don Sutton put on a show in the 1977 All-Star Game, a contest which took place in the Bronx. His performance is magnified some due to the pressure placed upon him to perform in the "House That Ruth Built."
Sutton answered the call for the National League, pitching three shutout innings with four strikeouts and just one hit allowed (he also surrendered a walk). The NL went on to win 7-5 with Sutton earning the personal victory.
Sutton pitched 23 seasons in the bigs and was only selected to four All-Star games. His MVP award in 1977 represented a nice parting gift, as it would be the final time he was voted into the game. He played 11 more seasons, retiring after the 1988 season.
1. Mike Piazza, 1996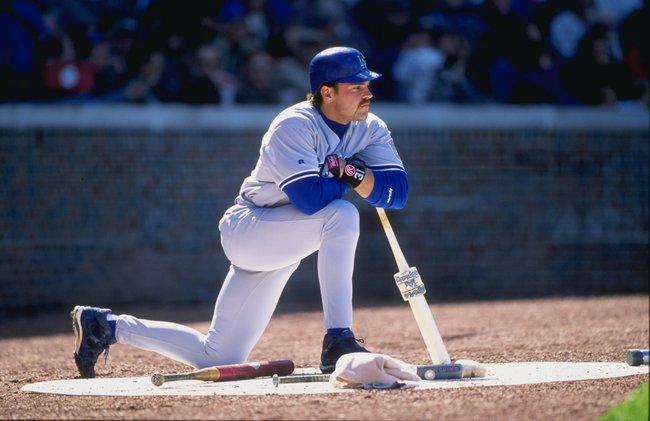 Harry How/Getty Images
Mike Piazza's performance in the 1996 Midsummer Classic was memorable not only for his overall numbers, but also for the mammoth home run he crushed off American League pitcher Chad Nagy.
He took the second pitch he saw from Nagy and clobbered it an amazing 445-feet to give the National League a 2-0 lead. Piazza wasn't done crushing AL pitching, though, as he ripped an RBI double that scored Barry Larkin in his next at-bat. Chuck Finley was the victim in that meeting.
Thanks to Piazza's performance, the NL won 6-0.
Piazza played in 12 All-Star games during his storied career. He is by far one of the most potent offensive catchers of all time and will be remembered for much more than just his 1996 All-Star game.
Don Sutton gave him a serious run for the top spot of this countdown, but Piazza's second run-scoring hit off Finley sealed the deal for the future Hall of Famer. Having two big hits in one game like Piazza did pretty much makes it a lock.
Keep Reading

Los Angeles Dodgers: Like this team?
Load More Stories