John Deere Classic 2013: Hottest, Coldest Golfers Heading into Tournament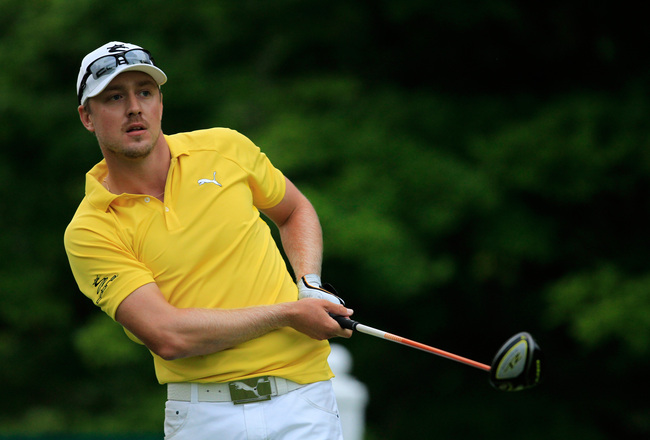 Chris Trotman/Getty Images
The John Deere Classic offers pros their final PGA event before the British Open. As with any major championship, a lot of the big names have decided to take off the week before a major.
Still, there is plenty of talent in the field, and it comes on a TPC Deere Run course that typically yields a lot of birdies.
Zach Johnson won this event last year at a whopping 20-under. He will be back to try and defend his crown, and he's also on this list. Keep reading to see if he falls on the hot or cold side, and which of his five peers joined him in this list as the hottest and coldest golfers in this week's field.
All stats via PGATour.com.
Cold No. 3: Zach Johnson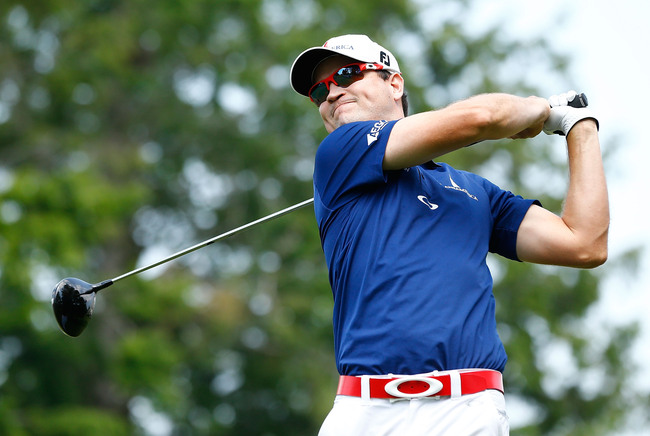 Jared Wickerham/Getty Images
Zach Johnson will enter this event as its defending champion. That was just part of his solid 2012, which included two PGA wins.
He is falling well short of that production this year. Johnson has just one top 10 finish on the year, and he's also missed four cuts.
In May, it looked like Johnson had turned the corner. He posted a solid 19th-place finish at The Players Championship and followed that up by finishing third at the Crowne Plaza.
However, instead of turning the corner, that proved to merely be a blip on the radar.
Since the Crowne Plaza, Johnson has made three PGA starts. In order from most distant to most recent, he has a 71st, a missed cut and a 58th.
The bulk of Johnson's woes are due to his putter. After finishing eighth on tour in strokes gained-putting, Johnson ranks 101st in that category this year at -.014.
Hot No. 3: Camilo Villegas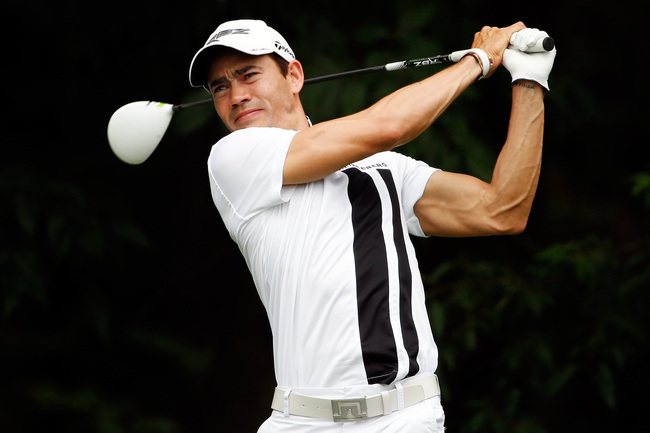 Rob Carr/Getty Images
Camillo Villegas' results have been modest, but considering how he's played in recent years, he is on a torrid stretch.
In 2012, his highest finish on the PGA was 18th. This year did not look like it was going to go any better for him. In his first six PGA starts on the year, Villegas missed four cuts.
He's made 10 PGA starts since, and has two top 10s in that span. He also has two missed cuts, but those came in back-to-back starts, and he's put some distance on that stretch of bad play.
He's made the cut in his last six events, and he was 16th in his last start, which came at the AT&T National.
While his "Spiderman" routine reading the greens helped him make a name for himself, it isn't always that effective. Villegas can struggle mightily with the flat iron. However, he's been reliable with his putter as of late. This has helped him turnaround his sinking career.
Cold No. 2: Y.E. Yang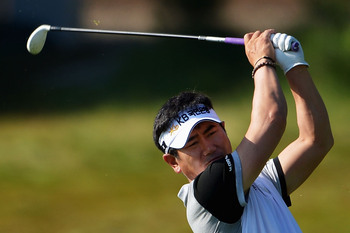 Drew Hallowell/Getty Images
When Y.E. Yang came from behind to beat Tiger Woods and claim the 2009 PGA Championship, I didn't expect him to suddenly turn into a force on the tour. However, I did think that the veteran was really finding his stride.
I thought his smooth swing would have him be a contender in countless tournaments for the foreseeable future.
However, that has not been the case for the 41-year-old, and the way things are going now, this may be his last year competing in a full PGA schedule.
Yang was 64th at the AT&T National. That was his last start, and it was better than anything he had done in the recent past. Yang missed the cut in his seven PGA starts prior to that one.
The worst part for Yang is that his problems don't stem from anyone particular aspect of his game. He is failing across the board, and it is difficult to see how he could ever turn that around.
Hot No. 2: Charley Hoffman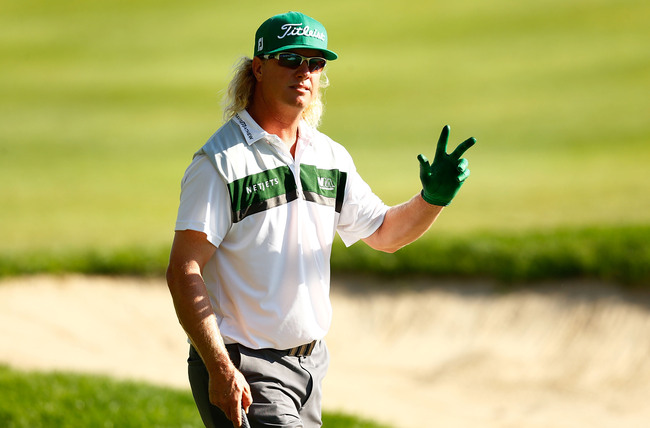 Jared Wickerham/Getty Images
Charley Hoffman has really put his game together this year. The two-time career PGA winner has already eclipsed $1.3 million in earnings this year, which is better than his total for all of last year.
While his good play has yet to yield a victory, it has found him in contention in numerous tournaments, and he's been excellent for the last three months.
Going back to April's Texas Open, Hoffman has made 10 PGA starts. In that span, he has four top 10 finishes, and just one missed cut.
Hoffman is still streaky with his flat iron, but his short game as a whole has become far more consistent—especially his play out of the sand. Pair that with his solid ball striking, and it is no surprise that Hoffman is having a nice run of success.
Cold No. 1: Keegan Bradley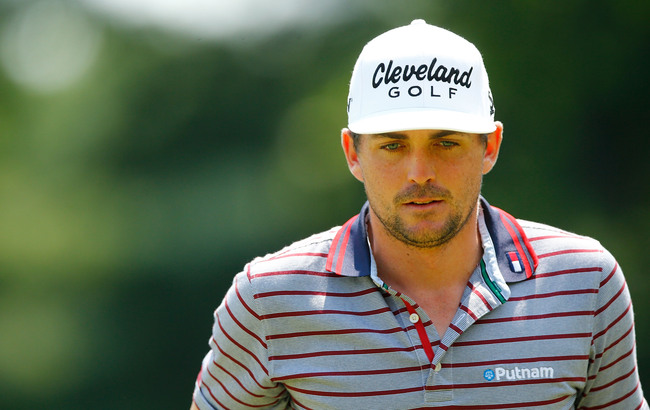 Jared Wickerham/Getty Images
Many expected Keegan Bradley to become a consistent force on the PGA Tour this year. Early in the year, that's exactly what he was.
With his 10th-place finish at the end of March in the Houston Open, he had five top-10 finishes in his 10 PGA events.
Since then, Bradley has made seven PGA starts and has just one top-10 finish. He also has three missed cuts and two finishes of 50th or worse.
Bradley will enter this tournament off of a solid 18th-place finish at the Travelers Championship, and he will be hoping to keep his game going in the right direction.
Hot No. 1: Jonas Blixt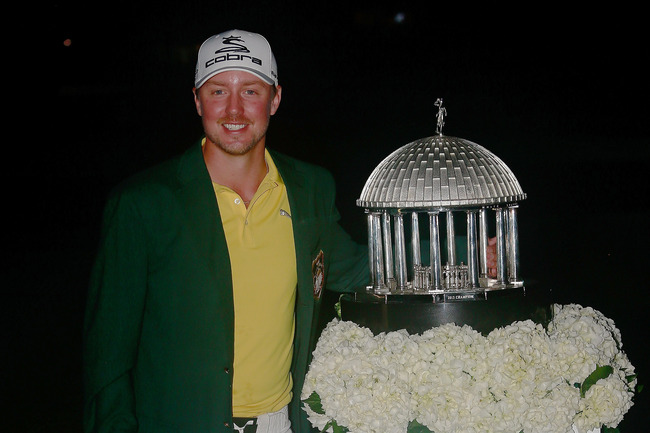 Chris Trotman/Getty Images
Jonas Blixt will roll into this event fresh off his first win of the season, which came at last week's Greenbrier Classic.
This was in sharp contrast to his missed cut in his start preceding that one. So, it's not like Blixt is on a Tiger Woods streak of dominance. However, he does have his game going in the right direction after a brutal start to the year.
In his first 13 starts of the year, Blixt missed seven cuts, and he had another two starts where he finished 70th or worse.
Since then, he has an 11th and a 43rd to go with his missed cut and victory.
Blixt's turnaround is easy to pinpoint. It starts with his putter. Blixt, who has a strokes gained-putting mark of .295 for the year, has finished his last four tournaments with a mark in strokes gained-putting of at least .999.

Keep Reading