Preview and Prediction for Robert Stieglitz vs. Yuzo Kiyota Bout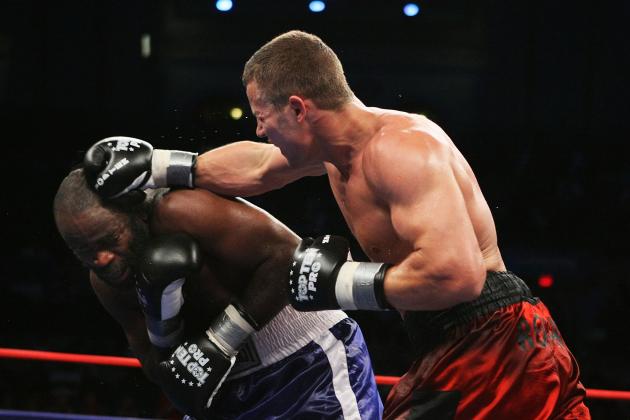 Al Bello/Getty Images

On July 13 in Dresden, German resident and Russian native Robert Stieglitz will defend his WBO super middleweight title against Yuzo Kiyota of Japan.
While there is little disagreement that pound-for-pound star Andre Ward is the true champion at 168, Stieglitz would have to rank in the top five in the division—based solely on resume. He is one of the biggest names at super middleweight who has yet to face Ward.
The boxing scene in Germany is always healthy, and Stieglitz has emerged as a star there in recent years. Kiyota is an obscure challenger but will likely bring a lot of fighting spirit with him in his first fight ever outside of Tokyo.
Begin Slideshow

»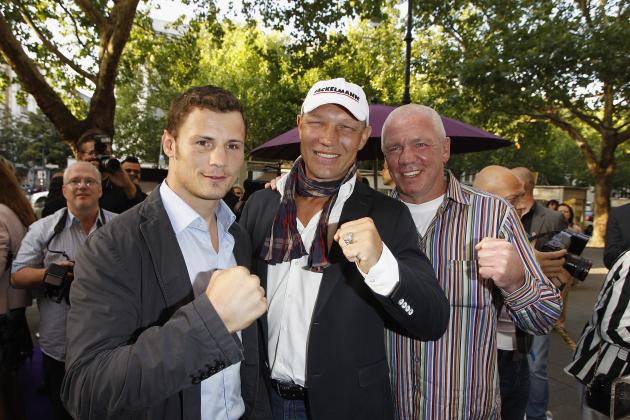 Andreas Rentz/Getty Images

Stieglitz and Kiyota are both relatively compact for super middleweights. Kiyota's 21 stoppages in 23 wins looks impressive at a glance, but far less so when his resume is examined more closely.
Stieglitz is from Russia but fights out of Magdeburg, a city not far from Dresden, where the fight will be held.
At 32, Stieglitz has fought a lot of fights and a lot of rounds. While he hasn't fought too many world-beaters himself, his level of competition is several levels higher than anything Kiyota has faced.
| | | |
| --- | --- | --- |
| Per Boxrec.com | Robert Stieglitz | Yuzo Kiyota |
| Record: | 44-3, 25 KO's | 23-3-1, 21 KO's |
| Height: | 5'11" | 5'11" |
| Reach: | unlisted | unlisted |
| Weight: | 168 pounds | 168 pounds |
| Age: | 32 | 29 |
| Stance: | orthodox | orthodox |
| Hometown: | Magdeburg, Germany | Tokyo, Japan |
| Rounds: | 318 | 117 |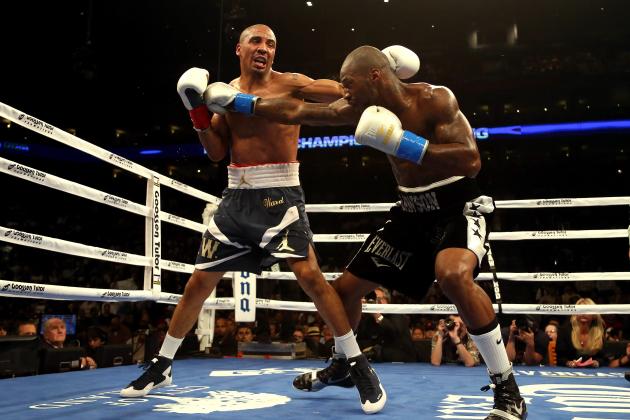 Ezra Shaw/Getty Images
Stieglitz is the Highest Rated Super Middleweight Ward Has Not Already Beaten
This is a world title fight in name only. The WBO super middleweight belt hasn't been truly relevant since Joe Calzaghe held it almost six years ago.
And I can't even remember the last time I came across a title challenger less qualified than Kiyota. The last time he even fought an opponent with double digits in wins was in October of 2010, when Jameson Bostic of New Zealand stopped him in the first round.
Since that setback, Kiyota has won four straight, against opponents with a combined record of 21-9-2. Only three of Kiyota's 23 victories have been against opponents with double-digit wins.
The only fighter Kiyota has ever beaten who had more than 20 wins was Zulfikar Joy Ali of Figi, a career junior middleweight who he stopped in seven in April, 2008. Ali was 26-6-6 at the time, but in the middle of a 5-8 run that concluded his career.
In his very next fight after losing to Kiyota, Ali dropped a split decision to 1-1 Faimasasa Tavui of Somoa, a fighter who is currently 7-13-1.
How does a resume like this end up earning a title shot? Boxing politics.
This article about the fight from The Japan Times notes that the Japanese Boxing Commission joined the WBO this past April. Kiyota will be the first Japanese fighter to challenge for a WBO belt.
I suppose it's a nice story for Japanese boxing, but for a fighter of Stieglitz's age and resume, this fight is nothing but a potentially dangerous waste of time. A win here does nothing but beg the question of why he is fighting somebody like this in the first place.
Robert Stieglitz
Stieglitz is a strong, pressure fighter with very good offense. When he started aggressively against Arthur Abraham in their rematch last March, he was able to push the tough veteran back onto his heels and close his left eye after three hard-fought rounds.
Stieglitz is a bull of a fighter, with very good conditioning. In his unanimous decision loss to Abraham in November of last year, he appeared to be the fresher fighter in the later rounds.
Yuzo Kiyota
Kiyota is a physical specimen. He's a lean and muscular 168-pound fighter.
As his KO ratio attests, he can certainly slug, at least against lesser competition. In a Bad Left Hook report, Sidney Boquiren noted marked improvement in Kiyota's defensive abilities since his last loss, as well as improved patience offensively.
It should be noted that Kiyota was facing an opponent with less than 10 professional fights, and that it is always easy to look technically solid against a much less experienced opponent.
Robert Stieglitz
Stieglitz is a very hittable fighter. He comes forward in predictable lines and uses minimal head movement.
He has a tendency to drop his hands slightly, just before pumping his jab. This provides his opponents a tell, and it makes it easier for them to counter over the top with straight rights.
When Stieglitz attacks, he has a tendency to square up and make himself a bigger target.
Yuzo Kiyota
Kiyota is taking a huge step up in competition here. It's common to say this about contenders challenging for their first world title, but it is more the case with Kiyota than any recent challenger I can think of.
If a fighter manages to become the top domestic fighter at 168 in a country like Germany or the United Kingdom, he's clearly become a legitimate title contender. But that's not the case in Japan.
The combined record of the Japanese super middleweights Boxrec.com has ranked two through five behind Kiyota is 17-4. The four fighters ranked directly behind Kiyota in Japan have an average of five fights apiece, and each one has already been knocked out.
This is hardly the kind of cauldron where championship iron gets forged.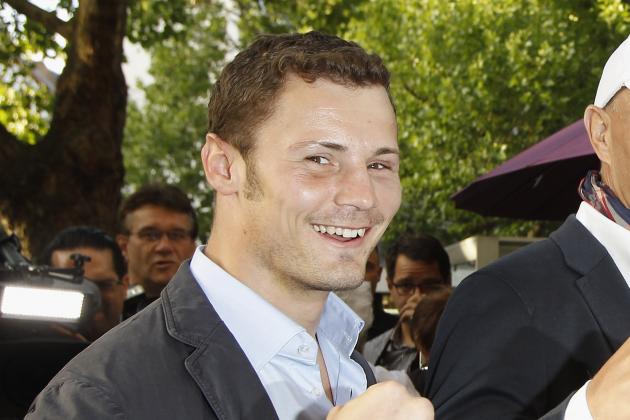 Andreas Rentz/Getty Images

The biggest danger I see Stieglitz facing in this one is that he comes in overconfident, acts sloppy and gets caught with a monster punch. Kiyota has ended 21 of his 27 professional fights early, so Stieglitz shouldn't automatically assume he can just walk right through Kiyota's punches.
Stieglitz is a rugged fighter, but physical power is one of the few areas where Kiyota can hope to match him. He should use his huge experience advantage to control the distance and walk Kiyota into his shots.
He should use a lot of movement to push the pace and make it difficult for Kiyota to think about what he's doing. After Stieglitz attacks, he should circle back and attack again from a slightly different angle.
If he forces Kiyota to continually reset himself under pressure from steady attack and varied angles, it should only be a matter of time before he puts the challenger away.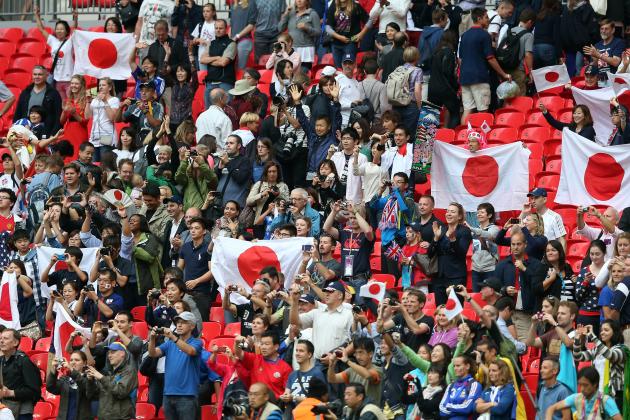 Julian Finney/Getty Images

To win this fight, Kiyota is going to have to fight the best fight he has ever fought, against a fighter who is light years beyond anybody he has every fought before. And he will need to do this fighting away from his hometown—many time zones away—for the first time in his career.
Kiyota is going to need to concentrate on staying defensively solid while contesting for ring terrain against a vastly more experienced fighter. I suppose more obscure fighters have managed to shock the world in situations like this, but I cannot remember one off the top of my head.
To have a chance to beat Stieglitz, Kiyota is going to have to have progressed from being a guy who got stopped in the first round by the likes of Jameson Bostic to a guy who can hang with somebody who is ranked in the top five in the world by almost everybody, in just three years' time.
And we are going to have to suppose he achieved this level of improvement while honing himself against opponents with an average eight fights each.
It will be one terrific story if Kiyota can pull this one off. Not only will it be the upset of the decade, but he would also be the heaviest Japanese world champion ever—and the first to hold a WBO belt.
But the chances of that happening are extremely slim. I am usually at least a little bit nervous when it comes to predicting a fight where I am as unfamiliar with one fighter as I am with Kiyota.
There are plenty of competent, dangerous fighters who can slip under the radar a little bit.
But Kiyota doesn't look like one of those fighters. He's obscure for a reason.
In Stieglitz's last fight, he beat Arthur Abraham by Round 4 TKO. He lost to Abraham last year, but it was a very competitive fight.
Arthur Abraham might not be quite what he used to be. But the difference between Abraham and anybody Kiyota has ever shared a ring with is the difference between a $40 t-bone steak and a frozen hamburger warmed up in a 7-11 microwave at 3 a.m.
Stieglitz by Round 3 TKO. It's a disgrace that the WBO even placed its champion in a fight like this one.