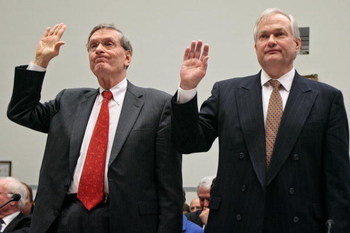 In honor of the darkest period in baseball history, I bring to you the All-Steroid team. These guys are the cream of the BALCO crop.
These fine gentlemen have broken records.....and laws thanks to their timely hitting and needle sticking.
So sit back and enjoy the men who helped ruin baseball. Brought to you by http://smokingwithhank.wordpress.com/
*Honorable mentions to Rafael Palmeiro, Miguel Tejada and Andy Pettitte
Starting Pitcher- Roger Clemens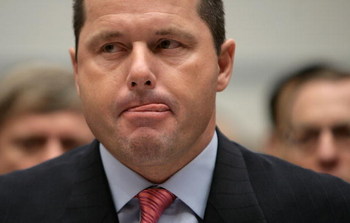 I would tell you his stats, but I "misremembered" them.
Catcher- Benito Santiago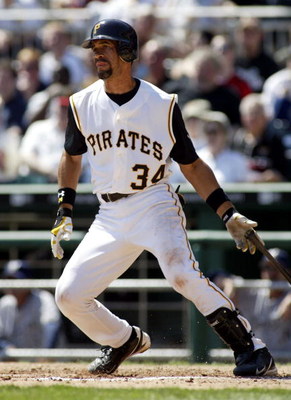 Aren't steroids supposed to make you better?
Santiago did play until he was 79 years old.
First base- Mark McGwire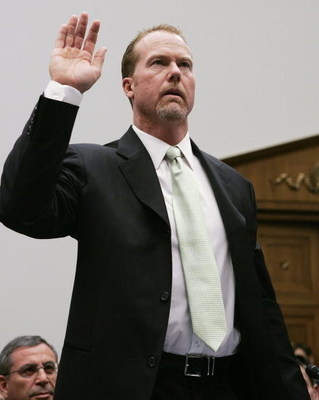 Big Mac's arm's were bigger than tree trunks....but let's not talk about the past.
Second base- Chuck Knoblauch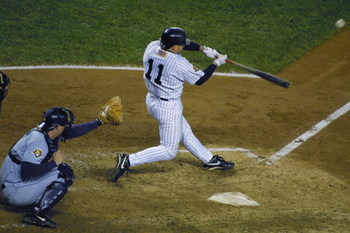 Before he started throwing the ball into the stands, Knoblauch was a good fielding second baseman. Maybe the HGH made his arm too strong for the throw to first.
Third Base- Jim Leyritz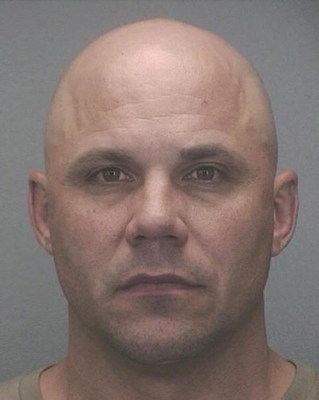 Leyritz has moved onto better things since leaving the game.
Those better things must be in jail.
SS- Alex Rodriguez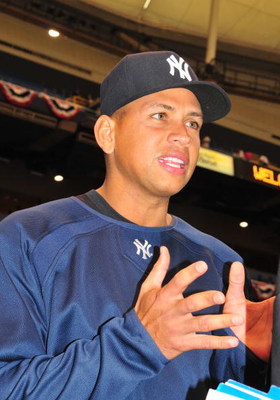 Proof that steriods don't help you hit in the clutch.
OF- Barry Bonds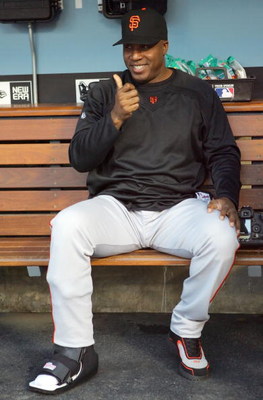 Disgraced a great man's home run record. Nothing funny about that.
OF- Gary Sheffield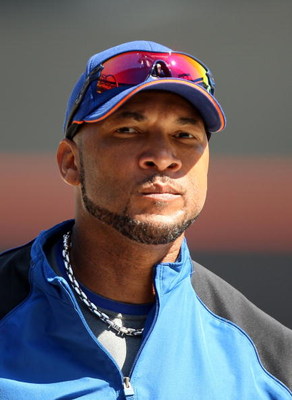 The Terrell Owens of baseball admitted to taking the famous BALCO steroids. Who did he get them from?....Barry Bonds
OF- Jose Canseco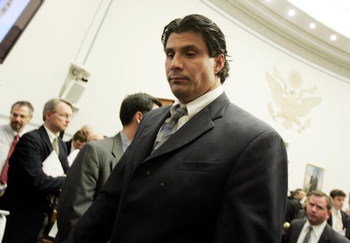 How does this guy end up looking like a saint through all of this?
At least he admitted it.
DH- Jason Giambi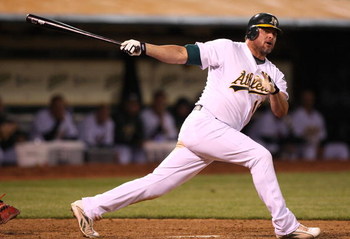 At least he admitted it...well, sort of
He always managed to remain a fan favorite in NY through all the controversy.
RP- John Rocker
Probably the biggest jerk (I'm keeping this kid-friendly) to play the game since Ty Cobb. The big difference between them is that Cobb was talented.
Keep Reading