What a difference a couple of months make.
In the buildup to the Gold Cup, it looked like Mexico were the favorites to take home the title. They had the most talent, and the United States was coming off a terrible loss in a friendly to Belgium.
With one round of matches in the books, the roles have reversed.
It's Mexico who are teetering on the brink, while the United States control their own destiny in the tournament. Don't count out El Tri, though. If they play up to their potential, there isn't another country in the Gold Cup who can beat them.
First comes the group stage, though. It's imperative to finish as high as possible in the group stage in order to set up as easy a fixture as you can in the first round of the knockout stage. Topping the group puts you at a major advantage.
After each team has played its first match of the group stage, here are the three countries who will win their groups.
Group A: Mexico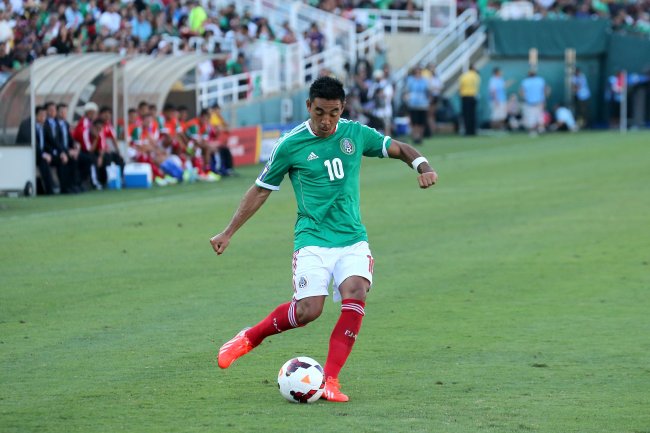 Stephen Dunn/Getty Images
It might seem a bit odd to take a Mexico team that looked so bad against Panama to win the group. The thing is, El Tri have a good chance of finishing top.
There isn't one team that stands out above the rest. Panama are much more in control than Martinique, but you could still see them slipping up against Martinique or Canada. They're a good team, but they can't afford to sleep on either of their next two opponents.
One of these days, you just expect Mexico to wake up from whatever funk they're in. They've got the most talent of any CONCACAF country and should easily be able to advance to the knockout stage, even with a "B" team. Right now, they're the proverbial sleeping giant.
Jose Manuel de la Torre is a manager under fire at the moment. He needs to get a different response from this team sooner or later.
A match against Canada is the perfect time for Mexico to get their footing again. Expect a great showing from Mexico. They'll get a little bit of luck and end up finishing first in the group, which would be a far cry from where they were on Sunday night.
Group B: Honduras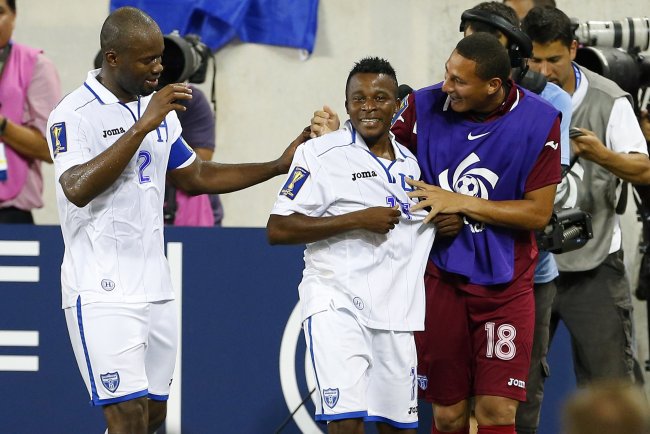 Rich Schultz/Getty Images
Honduras got a bit lucky against Haiti and walked away with the three points on Monday. Haiti were largely the aggressors, and had it not been for their profligate finishing, they would have taken control of the match.
That win put Honduras in the driver's seat after Trinidad and Tobago and El Salvador played to a 2-2 draw. One more win and they could be locked into that top spot. Even a draw can still see Honduras finish first.
Coming into the Gold Cup, you would have backed Honduras to finish first in Group B. Even though they're missing the trio of Wilson Palacios, Carlo Costly and Jerry Bengtson, Honduras has more than enough to maintain their hold on the top spot.
Group C: USA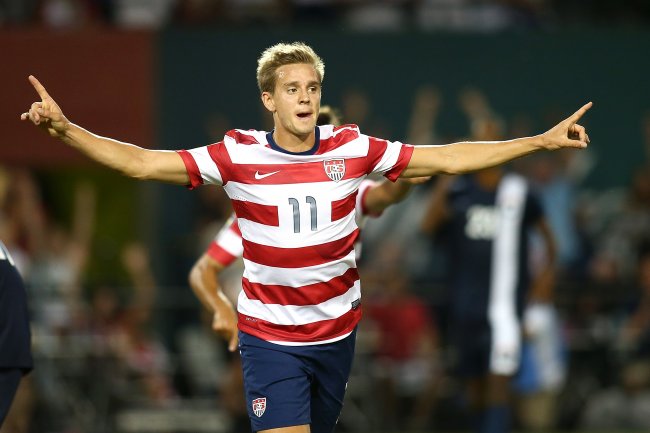 Jonathan Ferrey/Getty Images
The United States were on a pretty good run coming into the tournament, but few could have predicted their 6-1 demolition of Belize. Although the win was partly down to the U.S. doing very well, the talent gap between the two teams was pretty significant.
The U.S. should have won that match easily and promptly played up to their potential.
While they won't be rampaging through every match quite so comfortably, the Americans are the class of Group C. Cuba and Costa Rica are tough sides. On America soil, you'd favor the United States in both those matches coming up.
Like Mexico, the United States largely have their "B" team in the tournament. Still, they will have more than enough to get through this group, especially if Chris Wondolowski is as good in the box as he was Tuesday night.