Details Emerge on Rupp Arena Redesign – Will the Name Stay?
Use your ← → (arrow) keys to browse more stories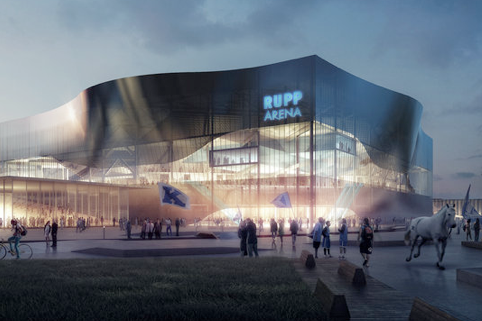 Courtesy of CollegeSpun.com
Rupp Arena, home to one of the most iconic men's basketball programs, is getting a makeover. The plan has been years in the making – but this morning, the Lexington Center Corporation board officially picked an architecture firm and a builder. The board selected NBBJ, a Los Angeles architecture firm, and Hunt Construction, which was part of the original construction of Rupp dating back to 1974.