4 Surprising Names That Could Be Traded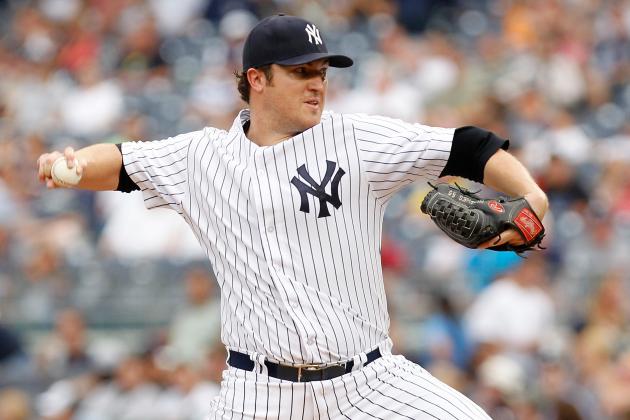 Mike Stobe/Getty Images

As the Major League Baseball trade deadline rapidly approaches, expect more names to emerge as possibilities for contenders in need of upgrades on the path to October.

While hearing names like Matt Garza and Cliff Lee on the trade block shouldn't surprise anyone around the game, some names have emerged as readily available while doubling as surprising candidates due to a combination of contract status, pedigree and past success.

There's a decent chance that none of the following players change uniforms before August, but also the possibility lies that all four are traded, likely for significant hauls.

Without further ado, four surprising names that could be traded.
Begin Slideshow

»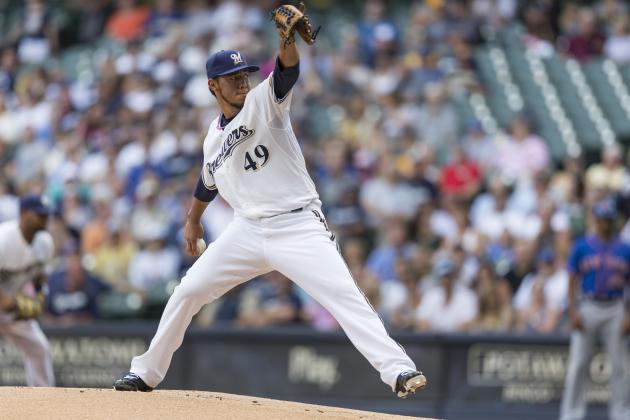 Tom Lynn/Getty Images

From 2009-2012, Brewers right-handed starter Yovani Gallardo gave the Milwaukee Brewers one of the most valuable assets in baseball: a cost-effective, durable, top-shelf starting pitcher.

The five-year, $30.1 million contract extension given to the now-27-year-old pitcher in 2010 was a bargain leading into this season, and looked to give Milwaukee at least two more seasons of high-end pitching in 2014 and 2015 for less than $25 million.

After a four-year run (127 GS, 782 IP, 9.4 K/9, 3.68 ERA, 110 ERA+) that ranked among the most valuable arms in the game, the Brewers ace has gone in the tank in 2013, posting career-worst numbers across the board.

With a franchise in need of a rebuild, crippled by the incessant rumors around Ryan Braun's ties to Biogenesis and a win-curve trending down after years of success, Gallardo's name has surfaced among those seeking pitching.

Although Gallardo's velocity has dipped in each of the past few seasons, it's hard to imagine Milwaukee surrendering their top pitching asset at his lowest value in years.

If the Brewers do receive a haul for a pitcher in the midst of a three-month slump, they might be tempted to move on from a cost-effective commitment they made.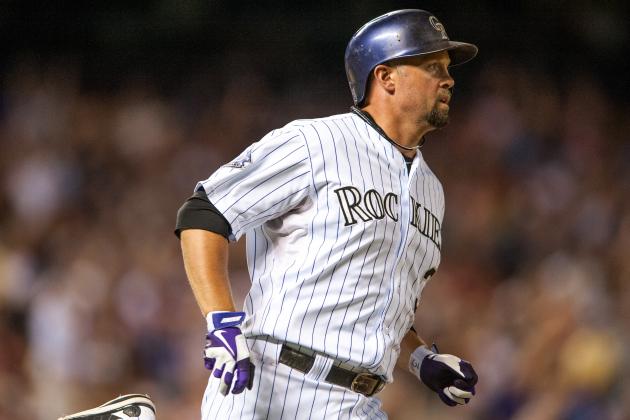 Dustin Bradford/Getty Images

Considering Cuddyer's age (34), contract status ($10.5 million owed in 2014) and lack of all-around game, he's not the high-end outfielder most expected to be the prize of Colorado's assets available in July. That distinction, of course, was supposed to fall towards Carlos Gonzalez.

While there's no indication that Colorado will sell at all, especially with Dexter Fowler and Troy Tulowitzki arriving back from the disabled list soon, it's a stretch to believe it is good enough to compete with the Dodgers and Diamondbacks all summer long.

It's easy to assume Cuddyer's great season is due to Coors Field, but his road splits still would put him atop the available hitters this July and among the best hitting outfielders.

Away from Coors Field, Cuddyer's 2013 statistics (.313/.367/.514/.881) compare favorably to Jose Bautista, Shin-Soo Choo and Nelson Cruz.

Coming into the year, picking Cuddyer's bat out as a major deadline acquisition would have been odd, but the veteran seems to be getting better with age.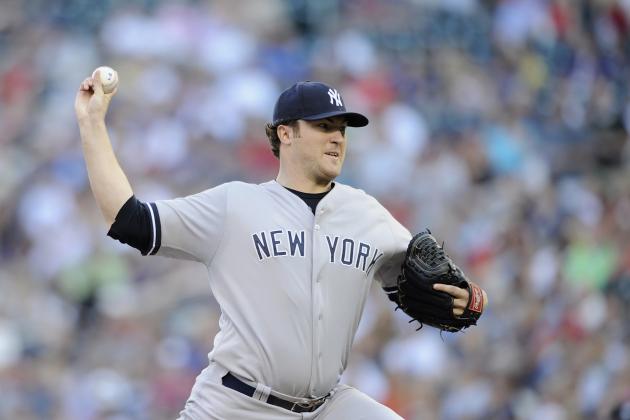 Hannah Foslien/Getty Images

According a report by Jon Heyman of CBS Sports, the Yankees are offering Phil Hughes in trades to acquire a bat to help their floundering offense.

While the idea of subtracting from their strength (starting pitching) to aid their weakness (offense) isn't shocking, moving Hughes, a durable, if not consistent starter, does become strange when assessing his contract status and options around him in the current Yankees system.

As Hughes prepares to enter free agency this coming winter, any team acquiring him would deal with the reality that he could depart after giving them just two months of service. The thought of any team surrendering an impact bat for Phil Hughes seems far-fetched at best.

On the other side, while the Yankees have starting pitching depth, that depth is a fluid situation, severely diminished if Hughes departs.

Andy Pettitte and Hiroki Kuroda, both in their late-30s or early-40s, have already missed starts due to ailments. C.C. Sabathia, a year removed from two disabled list stints and elbow surgery, is on the verge of allowing the most home runs of his career.
David Phelps is on the disabled list with a forearm strain. Ivan Nova, coming off the most impressive start of his career, is inconsistent at best. Michael Pineda, potentially ready to rejoin the staff after a successful rehab assignment, hasn't pitched in the major leagues since 2011.

Hughes' future is probably outside of New York, but moving him now could ultimately harm the biggest strength on the team. If general manager Brian Cashman doesn't receive a game-changing bat in return, the idea of moving Hughes is odd.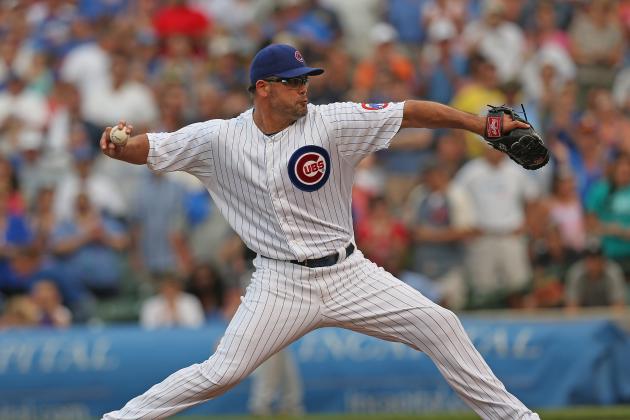 Jonathan Daniel/Getty Images

According to a recent column by Ken Rosenthal of Fox Sports, Cubs reliever Kevin Gregg is one of the many players Chicago is making available on its path to rebuilding and contention in future years.

The idea of moving a quality relief pitcher is far, far from surprising.

It's the idea of Kevin Gregg qualifying under that distinction that merits an eyebrow raise.

From 2009-2012, Gregg pitched to an unsightly 4.36 ERA, walked nearly five batters per nine innings and gave Toronto and Baltimore fans headaches every time he entered the game.

Like many relievers, his poor fortune seemingly turned around overnight. In 31 appearances for the 2013 Cubs, Gregg has cut his walk rate down to his best rate since 2006, struck out a career-best percentage of hitters and posted a 1.78 ERA.

Gregg will help a contender down the stretch. Of all the surprises in baseball this season, that's near the top of the list.


Comment below, follow me on Twitter or "like" my Facebook page to talk all things baseball!