Photo: Ole Miss' 4 New Football Uniforms on Display in Rebels...
Use your ← → (arrow) keys to browse more stories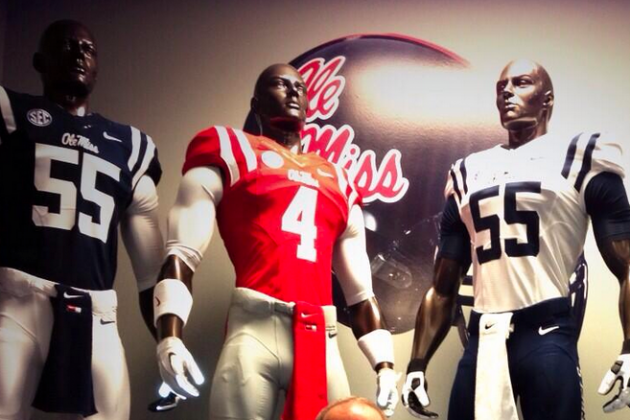 Ole Miss' 2013 recruiting class was one of the best in school history. Whether or not that leads to more wins this upcoming season, at least we know the Rebels will look good on the field. Back in April, Nike unveiled four new uniform combinations for the school, including one throwback jersey.