Home Run Derby 2013: Players Most Likely to Hit Longest Shot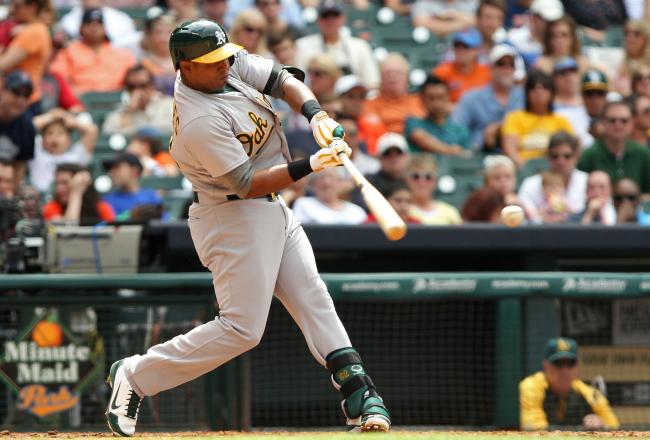 Troy Taormina-USA TODAY Sports
Who is going to hit the longest bomb at the 2013 Home Run Derby?
Each year during the MLB All-Star break, some of the top sluggers in the league participate in a friendly competition to see who can hit the most home runs. They aren't facing Justin Verlander on the mound, though. They are basically hitting batting-practice speed pitches, which they easily crush into the stands much to the joy of the fans.
Who will hit the longest home run?
While the Home Run Derby is played to determine who can hit the most homers, it's always interesting to see who can hit a ball the furthest too. This year, Mark Trumbo and Anthony Rizzo are tied for the longest home run in the game in true distance at 475 feet apiece, according to ESPN's Home Run Tracker.
With this in mind, we're looking for the guys in the Derby who can hit balls into the upper decks and into the street or water outside of stadiums.
Here are the three contestants who are most likely to hit the longest home run of the night at Citi Field, taking into consideration how far they have hit home runs this season in terms of true distance. We'll be using some different terms throughout the analysis, so be sure to familiarize yourself with ESPN's glossary.
Michael Cuddyer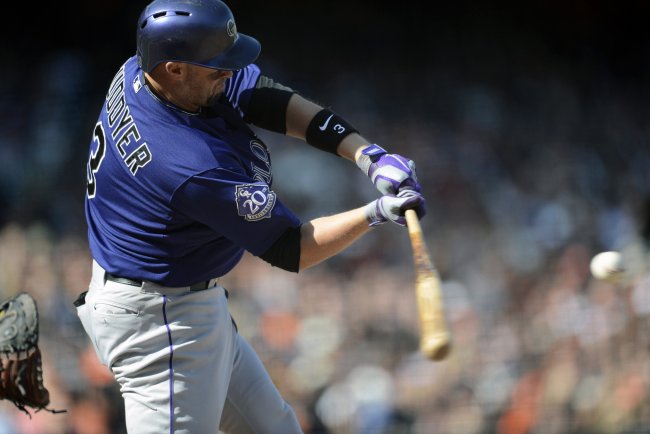 Bob Stanton-USA TODAY Sports
While Michael Cuddyer may not have been the most appealing selection made by captain David Wright, the Rockies outfielder actually has a knack for crushing the ball. Through 70 games this season, Cuddyer has hit 15 home runs. Of those 15, two have been no doubters and eight have had plenty of distance to them.
Only 33 percent of Cuddyer's home runs this season have barely cleared the outfield fence. He currently ranks 19th in the league among hitters with at least 10 home runs in average true distance, per the site.
On average, the outfielder's home runs travel 407.5 feet. Among Home Run Derby participants, he ranks second.
Cuddyer has only played in three games at Citi Field over the course of his career and he's yet to hit one out of the park. Still, 14 of the 15 home runs that he's hit this season would clear the wall in New York. By looking at an overlay of Citi Field on Cuddyer's home run profile, it appears one might not make it over the fence.
Yoenis Cespedes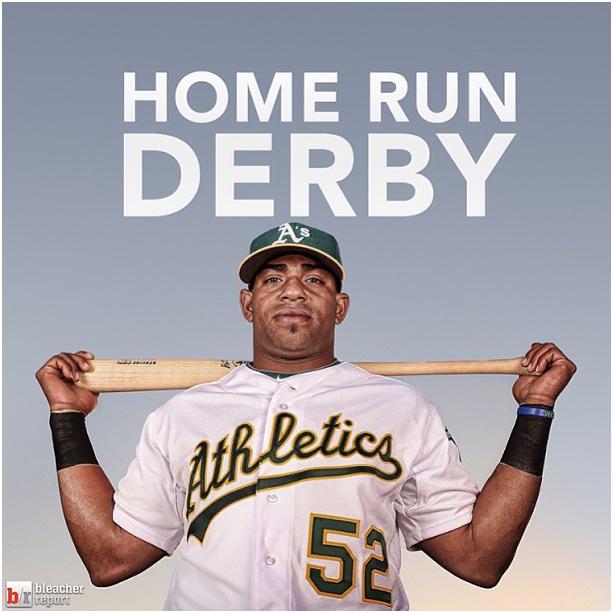 Yoenis Cespedes was the last slugger added to the Home Run Derby, chosen by captain Robinson Cano. It definitely wasn't a poor choice, as Cespedes has already hit 15 home runs this season in 75 games. Last season, the Cuban defector hit 23 balls over the fence for the AL West champion Athletics.
Only two of Cespedes' home runs this season have been no doubters and six have had just enough to make it over the wall.
So, why is he on this list then? Well, Cespedes tends to hit a ton of line drives that go for home runs. He doesn't necessarily have the height to hit long bombs very often.
But Cespedes is still ranked higher than any of the other Home Run Derby participants in terms of true distance. Cespedes' home runs travel an average of 407.9 feet. The outfielder needs to get more air under the ball on July 15 in order to hit the longest home run. He could definitely hit one 450 feet or further if he does.
Bryce Harper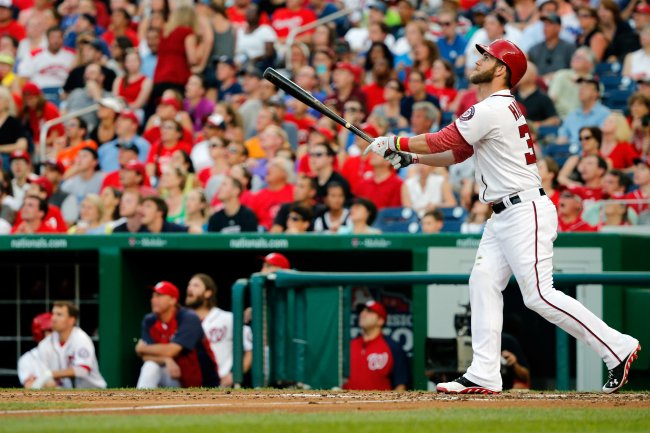 Rob Carr/Getty Images
Bryce Harper hasn't hit many home runs this season, but he still hits the ball extremely hard and far. The Nationals phenom has hit 13 home runs through 53 games this season, and should surpass his total of 22 from last season if he stays healthy throughout the remainder of the year.
Over the course of the season, Harper has hit home runs an average of 406.5 feet, which is the third furthest among Derby contenders. While Harper has only hit one no doubt home run in 2013, he does have some experience with crushing balls at Citi Field. He's hit two home runs in Queens this year and he hit one at the stadium in 2011.
Plus, Harper has succeeded mightily in the past in similar situations. When he was 16 years old, Harper hit the longest home run in the history of Tropicana Field—the ball traveling 502 feet—according to Sports Illustrated.
Don't be surprised if he hits one 475 feet or further when someone is lobbing him pitches on July 15.
This article is
What is the duplicate article?
Why is this article offensive?
Where is this article plagiarized from?
Why is this article poorly edited?