2013 NHL Free Agents We Are Shocked to See Still Available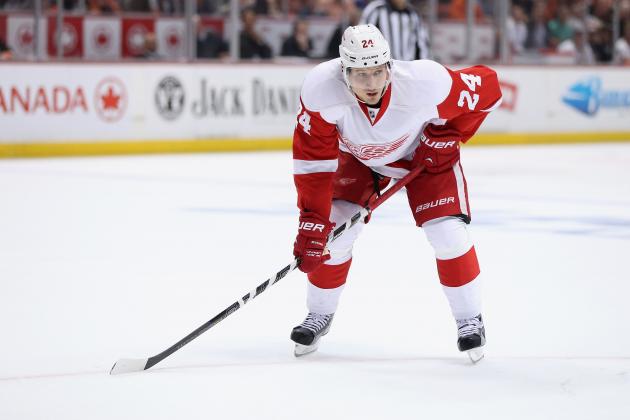 Jeff Gross/Getty Images

The 2013 NHL free-agency period is almost a week old now, and some of the biggest names are already off of the market. Mike Ribeiro found a home with the Phoenix Coyotes almost as soon as noon rolled around on July 5.
Ditto for Nathan Horton, who inked a massive seven-year deal to be one of the top offensive players on the Columbus Blue Jackets. And, of course, the rough-and-tumble David Clarkson landed in Toronto with the Maple Leafs, where he's likely to be one of their most popular players.
Since Derek Roy signed on with the St. Louis Blues during day two of the free-agency period, it's been mostly quiet. Which is surprising, given some of the quality players who are still available.
Begin Slideshow

»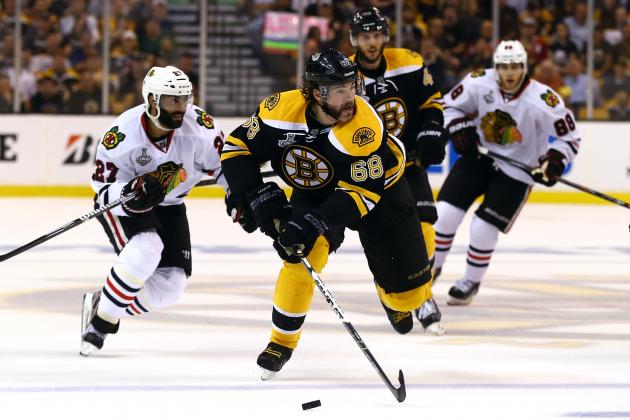 Bruce Bennett/Getty Images

Did a brush with another Stanley Cup ring reinvigorate Jaromir Jagr for one more year of action? The 41-year-old is the NHL's active leading scorer and could provide some offensive punch for a squad that is looking under any and all rocks for goals.
There are two major drawbacks with Jagr.
First of all, it became apparent in 2013 that he doesn't tend to mix well on lines with younger players. He deadpanned with the Dallas Stars, where he bogged Jamie Benn down until he was moved to Boston. Is it any coincidence then that Tyler Seguin's performance took a nosedive once he ended up on a line with Jagr?
Secondly, the foot speed just isn't there like it used to be. It's sad to see, but Jagr looks slow these days. That said, he's still capable of playing a secondary role, and if he takes on a smaller cap hit, he could stick with a team in the coming days.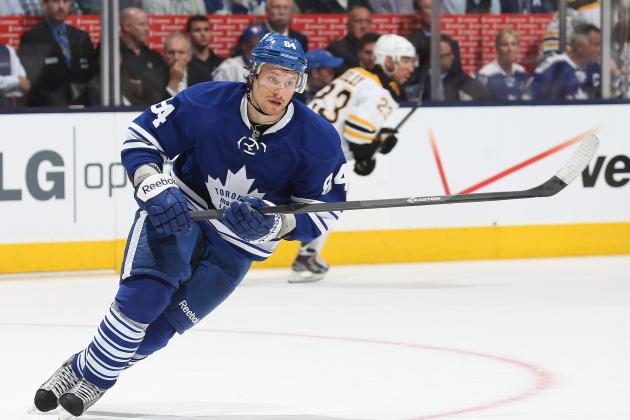 Claus Andersen/Getty Images

The Toronto Maple Leafs thought long and hard about buying out Mikhail Grabovski and eventually decided that this was the right course of action. They went out and acquired Dave Bolland to fill that gap at center, and it didn't take long for sources like The Sporting News to question the move.
There's a good reason for that: Grabovski is a darn good player. He's just not $5.5 million-a-year good.
The compliance buyouts allowed some market-cracking mistakes of the past to be rectified, and Toronto wiping Grabovski's contract from the ledger wasn't surprising given the money and term.
That doesn't mean he couldn't be an excellent top-six addition for a team looking to add a player with a boatload of speed and underrated defensive ability. He only scored 16 points in 2013, but he had largely fallen out of favor with the staff in Toronto.
Given that he is two years removed from his best season—much like Ryane Clowe, who inked a big deal with the New Jersey Devils—a team could do a lot worse when trying to add a 50-point player to the mix.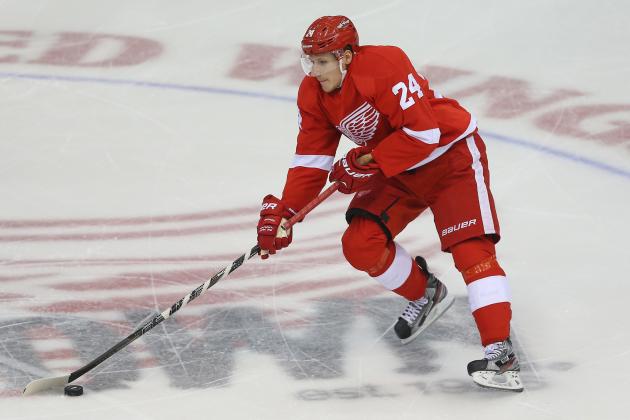 Tom Szczerbowski/Getty Images

Damien Brunner is arguably the most interesting player available as a free agent right now. He's only 27 years old, and toward the back end of the 2013 campaign, he seemingly found his way. He was especially effective in the playoffs for the Detroit Red Wings—he had nine points in 14 games as the Wings gave the Chicago Blackhawks all they could handle.
That's the good news for Brunner and his camp as he tries to secure a long-term deal worth several million a year.
The bad news? He was largely ineffective when used as a top-six player in Detroit, failing to make much of an impact while playing alongside Henrik Zetterberg.
He didn't start to take off until he was dropped to the third line with Joakim Andersson and Gustav Nyquist. Then Brunner found his game and victimized some of the lesser forwards of the Anaheim Ducks and the 'Hawks.
So what is Brunner then? A below-average top-six contributor? Or an above-average third-line role guy? There's a big gap in pay there, and that's likely why Brunner hasn't found a home quite yet.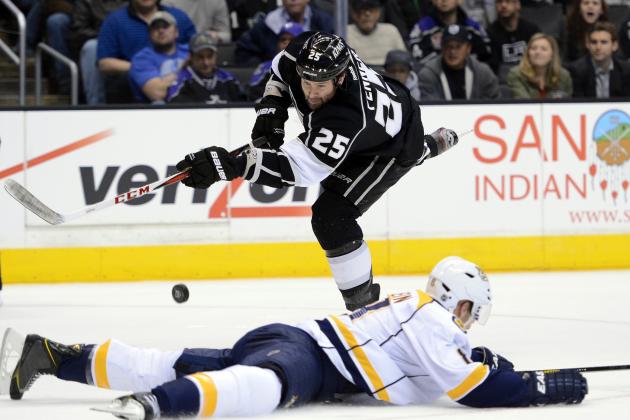 Harry How/Getty Images

Given your typical NHL executive's obsession with size, it's mildly surprising that Dustin Penner is still floating about as a free agent. He's three years removed from his best season in the NHL, but hey, he's still 6'4'' and 225 pounds.
Considering that he put up 14 points in 33 games played during 2013, it's a bit unfair that pundits call Penner out for being wholly ineffective and invisible all of the time. Spread across an 82-game season, 2013 wouldn't have been a bad campaign for the big winger.
Given the lack of depth in this free-agency class, it's only a matter of time before he finds a new home with another team. He's got Stanley Cup experience, and there's always a chance he reverts back to 60-point Penner.
A team shouldn't pay him for that, though. It should pay him for what he is, a spotty top-nine option who is capable of putting up 10 or 15 goals in a season if all goes well.
Now, what are you willing to pay for this scratch-off ticket of a player?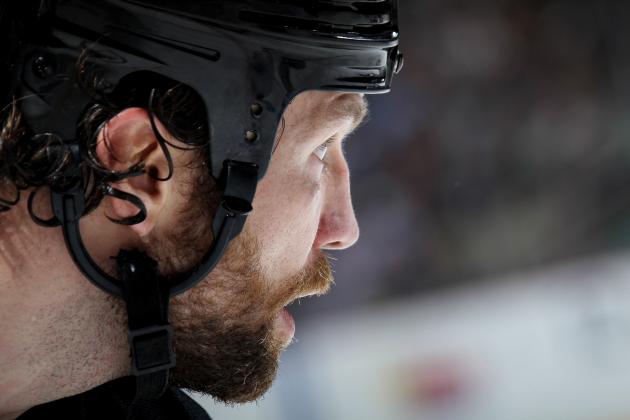 Bruce Bennett/Getty Images

The best available rent-a-leader, Brenden Morrow just drips intangibles on and off the ice and is a proven locker room presence. He's more than an ex-captain, though. Morrow showed that he's still able to put up some points when put in the right situation.
He posted 14 points in 15 games with the Pittsburgh Penguins, as he set up shop in front of the net and let Evgeni Malkin and Sidney Crosby do all the smooth skating.
Morrow is still one of the better dirty-goal scorers around, and he stands out from the crop of remaining free agents for that reason.
A versatile guy, Morrow has the sandpaper to move up and down lines as necessary. He can bang bodies on the third line as well as the first, and he should get a shot with a team as cap situations start to settle down a bit and become clearer.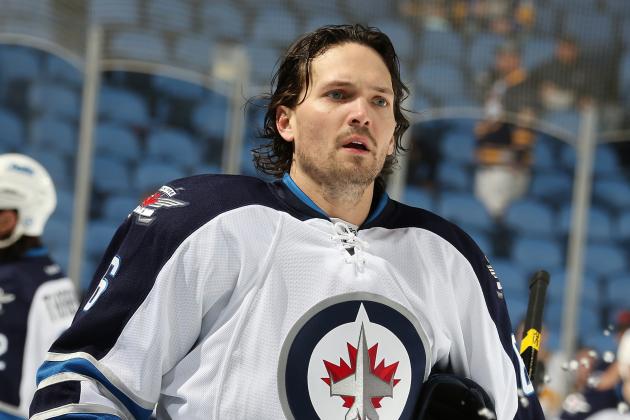 Sean Rudyk/Getty Images

If Ron Hainsey had scored three goals last year like Ryane Clowe, maybe he could land a big-money contract from an NHL team. Sadly, the defenseman hasn't had a goal since 2010-11 and seems to only be capable of actually playing defense and setting up a goal now and then.
Not shockingly, a defensive-defenseman who blocks a ton of shots and plays big minutes is still sitting at home as a free agent while wishy-washy forwards and flashier players get locked up to massive deals. Did no one watch the Boston Bruins and Chicago Blackhawks en route to the Cup Final?
Shot-blocking, minute-munching defenders are invaluable.
Hainsey will receive his payday at some juncture, it just remains unclear who he'll latch on with. For a team like the Philadelphia Flyers who are looking to add a top-four guy on the blue line, he is one of their few viable options.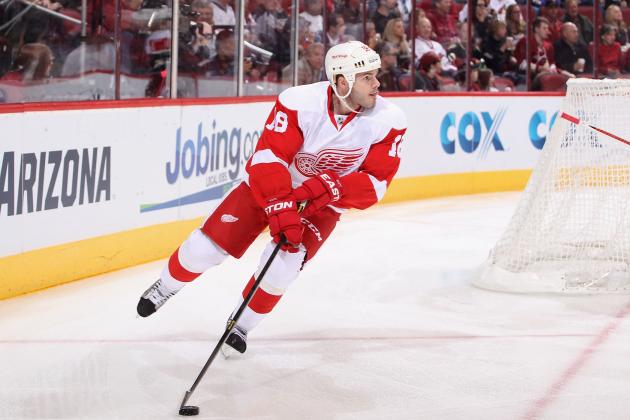 Christian Petersen/Getty Images

More or less the polar opposite of Ron Hainsey, Ian White is a solid puck-moving defenseman who is capable of putting up some strong numbers from the blue line. He didn't pan out with the Detroit Red Wings as a replacement for Brian Rafalski and became the victim of a numbers game in 2013.
White posted 32 points in his last full season of action in 2012—a number that should be largely attractive to at least half of the teams in the NHL, given the value placed on defenders who are capable in the offensive zone as well.
No one is going to mistake him for Erik Karlsson, but White is still a very capable guy in the offensive zone. The best part about him may be his age.
He's only 29. A team shouldn't be afraid to lock him up for three or four years, depending on the salary demands.