Money in the Bank 2013: 7 Underrated WWE Ladder Matches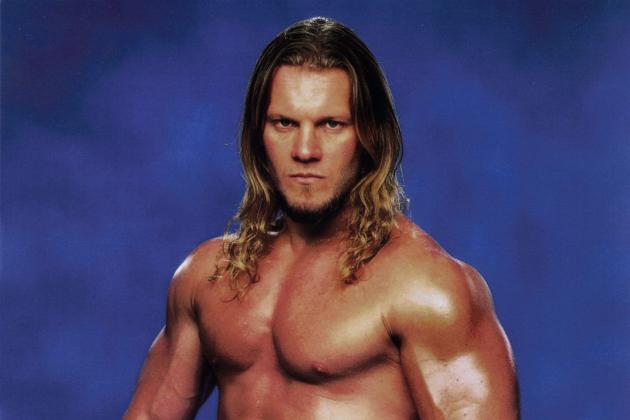 (Photo credit: WWE)
Despite their greatness, some ladder matches are obscured by the shadow of WWE's most classic versions of the match.
Chris Jericho and Shawn Michaels at No Mercy 2008, Jericho and Benoit at the 2001 Royal Rumble, the three-team classics at consecutive WrestleManias and Razor Ramon and Shawn Michaels' two critically-acclaimed ladder battles get deserved praise all the time.
Those aren't the only great ladder-centric masterpieces, however.
Bret Hart, Tajiri, Undertaker and Kofi Kingston are among the men who have battled in the top-notch ladder matches that receive a smaller slice of the attention and are too low on many all-time lists. In chronological order, here are seven of WWE's most underrated ladder matches.
Begin Slideshow

»
Overshadowed by Razor Ramon and Shawn Michaels' all-time classic at WrestleMania X, WWE's first-ever ladder match receives far less attention than it deserves.
Had this match been a part of WrestleMania rather than an episode of Wrestling Challenge, it would have a different place in WWE lore. It's a battle that doesn't have nearly the amount of high-risk spots as more famous ladder matches, but it combines good mat wrestling and storytelling to produce a classic that has aged well.
Sensational Sherri did her best to distract The Hitman as he and Michaels slugged it out over possession of the ladder.
Two all-time greats jostled for position on the ladder and used it as a weapon. Eventually Bret pushed over the ladder with Michaels atop it, The Heartbreak Kid toppling over the top rope and outside of the ring while the champ retrieved his title.
Watch the full match here.
It's Edge and Christian's own fault that this match is underrated. Their work as partners at No Mercy 1999, WrestleMania 2000 and WrestleMania X-Seven are so phenomenal that their match against each other often gets undervalued.
It's their broken partnership that helped make this battle so compelling.
Former partners, brothers and friends went at it in a vicious and emotional bout. Christian's family jewels collided with the rung of a ladder. The two men hurled each other into steel and gave us a great show in the process.
The lasting image of the match is Edge smashing Christian's head in a final con-chair-to atop a ladder. The emotional weight of that visual capped off a bout that deserves to be lauded more often.
The fact that this battle for the WWE Undisputed Championship happened on free TV rather than pay-per-view may be a reason why it's not discussed as one of the greatest ladder matches ever.
Had this hard-fought, well-told story played out at WrestleMania, it most likely would be much more hyped and placed on a higher pedestal.
The frenetic dynamo that is Jeff Hardy put on a stellar performance against his Goliath of an opponent, Undertaker. The ladder stipulation gave fans reason to believe that the underdog could actually pull this out.
Even in defeat, Hardy came off as gutsy, and he thrilled en route to losing to the bigger man. He slipped out of a powerbomb attempt just enough to clock Undertaker with a chair. He slid and flew around the ring as Undertaker stalked him, an eagle trying to fight a lion.
The tag team titles have been up for grabs in so many famous and amazing ladder matches that a match like this gets understandably overshadowed.
Eddie Guerrero, Tajiri, Charlie Haas and Shelton Benjamin don't get enough credit for the intense and powerful match they put on in 2003.
Speed and athleticism powered this clash to its high level of excitement, as well as a sense of desperation that both teams exhibited. The championships felt valuable with as hard as these men fought for it.
Tajiri hits a double handspring elbow to knock Team Angle off a ladder. Guerrero crashed onto a ladder sandwich with Haas inside. Both teams showed great chemistry in double-teaming and strategizing their way to success.
In the end it was Guerrero and Tajiri who retrieved the titles in a match too often left out of the greatest ladder matches discussion.
These two masters of the ladder art form have such a long list of classics on their resumes that this one often gets forgotten about.
Chris Jericho's ladder matches with Chris Benoit and Shawn Michaels get more hype. Christian's work against Alberto Del Rio and Shelton Benjamin are often applauded more than this. Maybe these two have been so good at turning a ring and a series of ladders into enthralling theater that we take it for granted.
This is one of the best in a long list of greatest hits.
It's a smooth, taut and at times, frantic battle for the Intercontinental Championship. Jericho's leg got caught in the rungs, Christian found himself dangling above the ring, and the exciting moments kept coming and coming.
When Jericho wins the IC title once again, fans are left with a sense that his victory is true joy for Jericho and that defeat is torture for Christian.
Johnny Nitro (later known as John Morrison) was in many ways a mirror image of Jeff Hardy. Watching one athletic daredevil take on another was a compelling experience.
Like Christian and Chris Jericho, Hardy's long list of great ladder matches means that some will certainly be underappreciated.
Nitro and Hardy displayed great chemistry as they looked to outdo the other with high-risk acrobatics. Nitro hit a dropkick on top of the ladder; Hardy had a ladder spin around his neck. In the end, Nitro found himself trapped under the bottom rung as the more experienced star won this battle.
With as many stunning ladder matches as WWE fans have seen over the years, it's no surprise that some of the more recent great renditions of the match get overlooked. Perhaps we're a bit numb to ladder greatness at this point.
Kofi Kingston's innovation alone makes this a match worth rewatching.
The blend of his speed and agility, Jack Swagger's power and wrestling skill and Dolph Ziggler's mix of both men's talents melded together perfectly. It carries on the tradition of great Intercontinental title matches occurring with a ladder as the focal point.
Swagger getting taped up outside of the ring added to the realism. Vickie Guerrero tried to get involved and ended up teetering atop a leaning ladder.
Ziggler picked up the scraps as his foes fought for the title above him. Once the championship dropped to the ground, Ziggler scurried over to it and won this exciting and underrated bout.