Ohio State Basketball: Buckeyes' Odds to Land Each Top Recruiting Target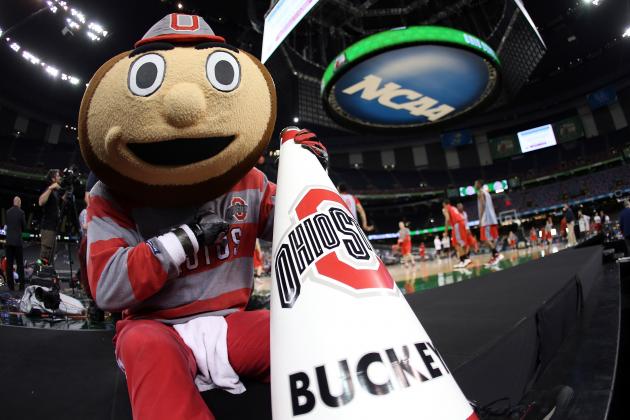 Jeff Gross/Getty Images

With no actual games to speak of until late fall, recruiting continues to dominate the headlines when it comes to college hoops. Thad Matta and the Ohio State coaching staff are hoping to garner a few more positive headlines regarding some of the top remaining prospects before the season tips off.
Consider this somewhat of a follow-up article to last week's breakdown of some of the Buckeyes' top targets. This is not a comprehensive list of every player Matta is looking at, but it is a collection of some of the most talented.
Read on to see an estimation of the odds for the Scarlet and Gray to land some of the top remaining interested prospects.
Begin Slideshow

»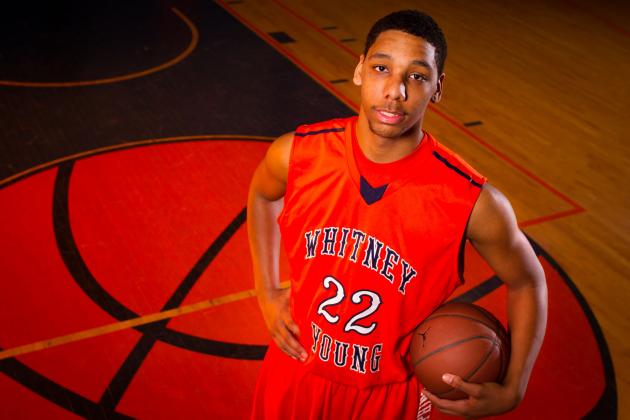 USA TODAY Sports

As the top player in the class of 2014, Jahlil Okafor is everyone's No. 1 target. In terms of Ohio State's chances at landing the big man from Chicago, it really depends on two things.
The first deciding factor will be if Okafor really is a package deal with point guard Tyus Jones. The pair have made it clear they would like to play together, but oftentimes dream combinations like that don't work out because of a variety of factors, including scholarship issues.
If Okafor and Jones do play together, the Buckeyes have a slim chance at best to land the pair (they would probably go to Duke). There may only be room for one more player in this class as it is (unless LaQuinton Ross leaves early), and Thad Matta probably won't land both prospects.
The other factor in Okafor's eventual destination is how much influence others have on him. Jared Sullinger has worked with Okafor and is perhaps chirping in his ear about how great Ohio State would be as a potential destination.
Furthermore, current Buckeye commit D'Angelo Russell continues to say he is recruiting Okafor to Columbus.
Odds: If Okafor and Jones are a pair, 2 percent chance
Odds: If Okafor branches off on his own, 40 percent chance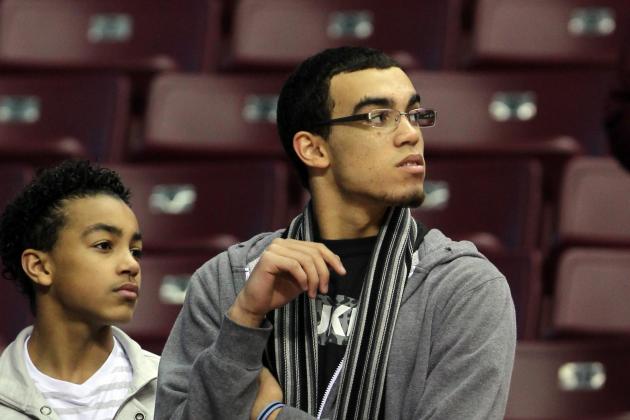 Brace Hemmelgarn-USA TODAY Sports

It would have to be considered an upset if Tyus Jones ends up anywhere besides Duke at this point.
Coach K has recruited the uber-talented point guard hard for quite some time now, and the Blue Devils will be more than ready to welcome him as a potential running mate alongside Jabari Parker (assuming Parker isn't in the NBA by 2014).
This is an uphill battle at best for Thad Matta. He already has D'Angelo Russell, who could end up playing point guard for the Buckeyes down the road, aboard the ship for the 2014 class, and scholarship numbers are becoming an issue.
Ohio State wants to add another big man to its group, and Jones simply doesn't fit the bill.
Throw in the fact that powerhouses outside of Duke, such as Kansas, Michigan State and Kentucky, have also shown interest, and this one doesn't look like the Buckeyes' race to win.
Odds: 5 percent chance
photo courtesy of espn.com
Leron Black is just the type of versatile stretch forward that has become all the rage in college basketball today.
Although Ohio State would probably prefer him to be an inch or two taller if it is to add him to this class, his elite athleticism and ability to finish at the rim over taller defenders make him enticing nonetheless.
Black is said to look like a Florida lean at this point, but the Buckeyes have offered him a scholarship and continue to recruit him as if he is an option.
If the Scarlet and Gray were to land Black, he would be providing Buckeye Nation with a skill set similar to that of Deshaun Thomas. He can rebound, shoot and handle the ball effectively and will be a solid contributor at the collegiate level.
Considering Thad Matta already has Keita Bates-Diop and Jae'sean Tate as stretch forwards in this class, there may simply not be room for Black.
Let's put the chances at 10 percent for now.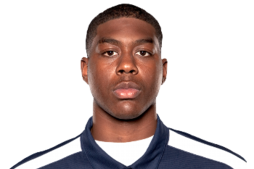 photo courtesy of espn.com
Elbert Robinson is too talented of a big man to necessarily call him a backup option, but this may be Thad Matta's primary contingency plan for the final 2014 scholarship if Jahlil Okafor takes his talents elsewhere.
Robinson is bigger than Okafor and moves well for his size. He is a formidable post presence and utilizes his body in a way that is difficult to defend. Robinson is also an effective passer, rebounder and decision-maker and would fit in well with a number of guards on the Ohio State roster.
If Okafor chooses Duke (or someone else) or stays committed to the whole package deal idea with Tyus Jones and Justise Winslow, look for Matta to throw the kitchen sink at other big men, including Robinson.
For that reason alone, the Buckeyes will probably be in great position to land Robinson down the road.
Let's say 40 percent for now, but if and when Okafor commits elsewhere, that number will rise to 60.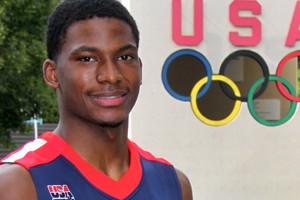 photo courtesy of usabasketball.com
Per reports, Justise Winslow could very much be involved in the package deal that is Jahlil Okafor and Tyus Jones. If that was the case, it would be an incredible trio that would instantly make the program that landed it a national title contender.
It would also virtually eliminate Ohio State from contention for any of the three.
The Buckeyes already have four commits for the 2014 class and are looking to add one more big man. Winslow is the type of player you simply can't say no to if he wants to come to your school, but remaining space is an issue.
Furthermore, according to the same reports regarding Winslow's potential to be a package deal with Jones and Okafor, Winslow doesn't even have Ohio State on his list of potential schools anymore.
Let's optimistically put this at 2 percent. Barring an unexpected turn of events, Winslow is not going to be coming to Columbus.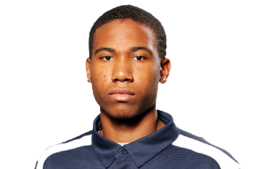 photo courtesy of espn.com
Craig Victor is a big man, which immediately makes him more likely to join the 2014 Ohio State class at this point than if he was a guard or wing player.
The elite power forward recently trimmed his list of suitors to five, and the Buckeyes made the cut alongside Arizona, LSU, Kansas and Kentucky. LSU may seem a bit out of place, but Thad Matta will have his work cut out for him against some of these programs if he hopes to land the services of Victor.
At this point Arizona has to be considered the favorite to land Victor. That doesn't mean the Scarlet and Gray will simply dismiss their chances and look elsewhere, but it would be an upset if Victor isn't a Wildcat in 2014 (the Arizona variety).
Chances at landing Victor: 20 percent
Follow and interact with Ohio State basketball writer Scott Polacek on Twitter @ScottPolacek.