United States vs. Belize: 5 Things We Learned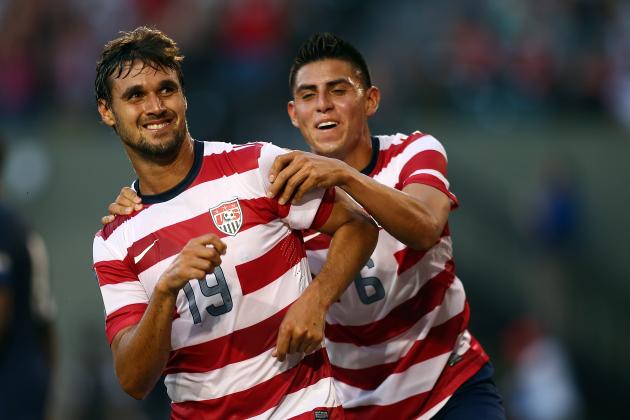 Jonathan Ferrey/Getty Images

The United States men's national team soundly defeated Belize 6-1 on Tuesday night in its opening group-stage game of the 2013 CONCACAF Gold Cup.
The U.S will next take on Cuba on Saturday afternoon in the second game of group play.
Here are five things we learned from the United States' win over Belize.
Begin Slideshow

»
Despite Chris Wondolowski's impressive scoring rate in Major League Soccer over the past three years, he has never been able to translate that form to the international stage. In nine caps prior to this summer, Wondolowski had not scored.
Perhaps the most prominent (and infamous) example of Wondolowski's form at the international level was his miss against Panama in the 2011 Gold Cup.
In his past two games, however, Wondolowski has scored four goals. But with three of those goals coming against lowly Belize, not many U.S. fans will be convinced he is ready to step in with the A-team.
On the other hand, one does have to feel good for Wondolowski getting his hat trick on a night he was forced to suffer the ignominy of U.S. Soccer misspelling his name on the back of his jersey ("Wondowlowski").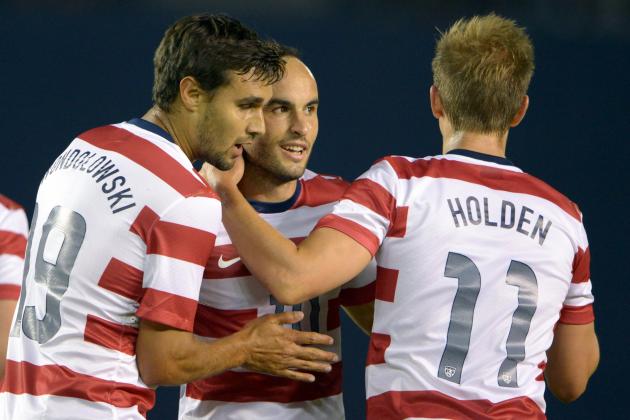 Kirby Lee-USA TODAY Sports

Even a neutral watching the U.S.-Belize game on Tuesday would have to feel good for Stuart Holden picking up a goal.
In 2010, Holden broke his leg when he met a Nigel de Jong slide tackle in a friendly between the Netherlands and the U.S. Holden recovered from the injury in time to make the U.S. World Cup squad but only played four minutes in the entire tournament.
In the ensuing 2010-11 English Premier League season, Holden locked down a regular spot in Bolton's midfield and played so well that he won Bolton's Player of the Year award. However, another horror tackle, this one by Manchester United's Jonny Evans, resulted in a torn ACL.
Two years and multiple surgeries later, Holden finally returned to the field this past spring in a few limited appearances for Bolton.
While Holden was a part of the United States' May/June camp, he did not receive any significant playing time in those games. On Friday night, against Guatemala, Holden saw his first significant minutes for the U.S. and showed USMNT fans what they had been missing.
On Tuesday night against Belize, Holden notched his first goal for the USMNT since coming back from his injury. In the 59th minute, Landon Donovan knocked down a Joe Corona cross to a well-positioned Holden, who finished easily from there.
Recovering from a serious injury is one of the most difficult things a professional athlete can do. Recovery includes a feeling of exclusion from one's teammates, frustration, depression and self-doubt. Holden has overcome serious injuries multiple times in his career, and he should be applauded for his perseverance.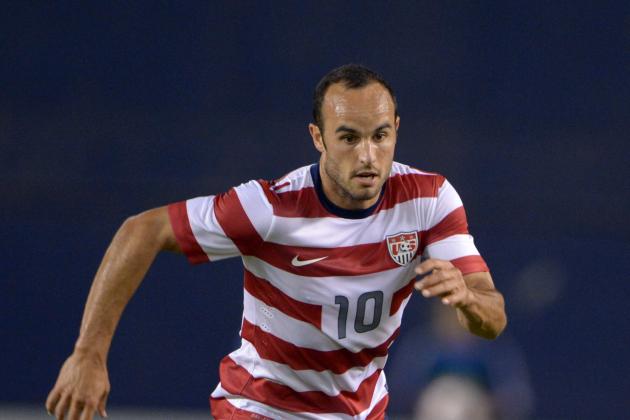 Kirby Lee-USA TODAY Sports

After a solid performance against Guatemala, Landon Donovan again put together a nice performance against Belize on Tuesday night. Donovan was active all night, taking defenders on one-on-one and finding his teammates on through balls and services from the flanks. He repeatedly switched the point of attack as he checked back into space from his forward position.
Donovan finished the night with a goal and assists on the goals scored by Stuart Holden and Michael Orozco Fiscal, the first of which marked the 50th of his international career. He also started the play on the first goal of the game by Chris Wondolowski.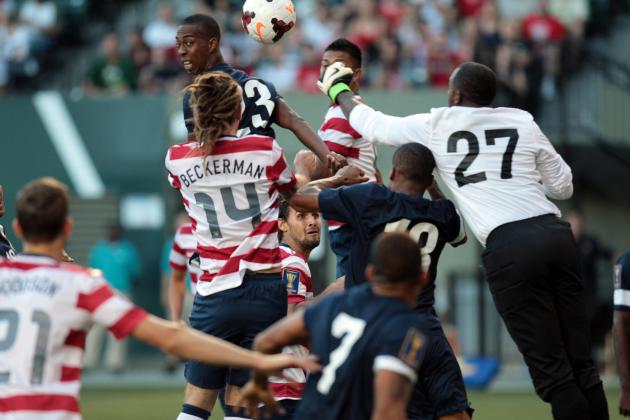 Scott Olmos-USA TODAY Sports

It may seem cruel to be critical of Kyle Beckerman on a night when he had a pretty solid game, but once again, his weaknesses were still visible.
Beckerman did a nice job throughout the game to switch the point of attack, and he had a beautiful service on the United States' second goal.
However, his primary weakness—his lack of any type of speed—was exposed again. On several occasions in the first half before he was subbed off, Beckerman had to foul after getting beat because he was not going to be able to recover.
Jurgen Klinsmann obviously has a pretty significant bias toward Beckerman, as he has 15 caps with the USMNT under Klinsmann—none of them especially impressive. Outside of Klinsmann, nearly everyone agrees that Beckerman is clearly not an international-caliber player.
He may be a good locker room guy, but his continued call-ups and caps limit opportunities for players who may actually be able to play with the A-team.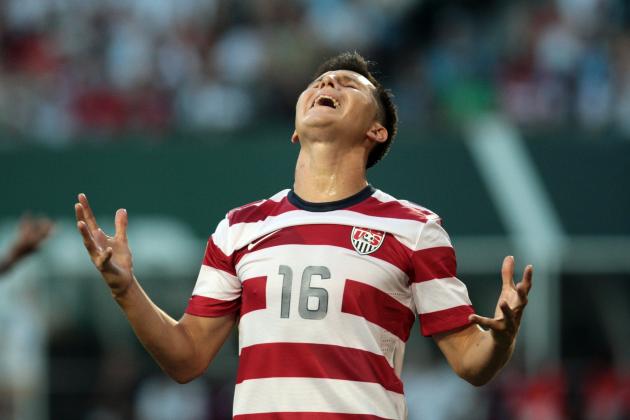 Scott Olmos-USA TODAY Sports

In all honesty, the U.S. likely would have gotten more out of an intrasquad scrimmage than playing Belize on Tuesday. Sure, the U.S. played well and many players looked good on an individual level, but no one should be kidding themselves—Belize was downright awful.
Follow me on Twitter @JohnDHalloran
Follow me on Facebook www.facebook.com/AmericanTouchline