Predicting Which NBA Teams Will Still Use Their Amnesty Clauses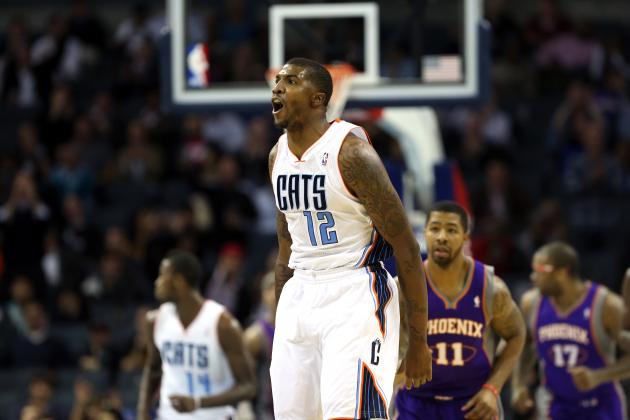 Streeter Lecka/Getty Images

Just 13 teams in the NBA have yet to use their amnesty provisions provided by the 2011 collective bargaining agreement, while 34 amnesty-eligible players remain and could very well be cut in the coming days.
With the post-free agency moratorium time frame passing as the clock ticked past midnight from July 10 to 11, teams are officially able to sign, trade and move players in any way they want.
Between July 11 and 16, teams are permitted to clear a player's salary from their books (while remaining responsible for paying the player), thereby making him a free agent.
Teams with salary cap space are allowed to place a bid, and the highest bidder will win the player for however much they put up.
Already this summer, the Charlotte Bobcats have used their amnesty provision on Tyrus Thomas, while the Los Angeles Lakers are poised to do the same with Metta World Peace.
Which of the remaining eligible players will be shed, and which teams will be happy to be rid of those players?
Beyond that, which players who seem bound for the amnestied life might actually survive the week?
Let's take a look at the candidates.
Begin Slideshow

»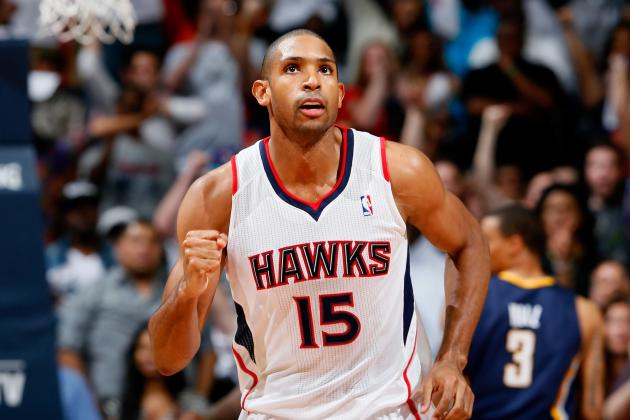 Kevin C. Cox/Getty Images

Amnesty-Eligible Players
Al Horford
Who Should They Cut?
How about nobody?
Horford remains the best hope for the future of the Atlanta Hawks. At just 27, Horford is still young enough to build around and versatile enough to play power forward or center.
For the time being, he'll remain in Atlanta.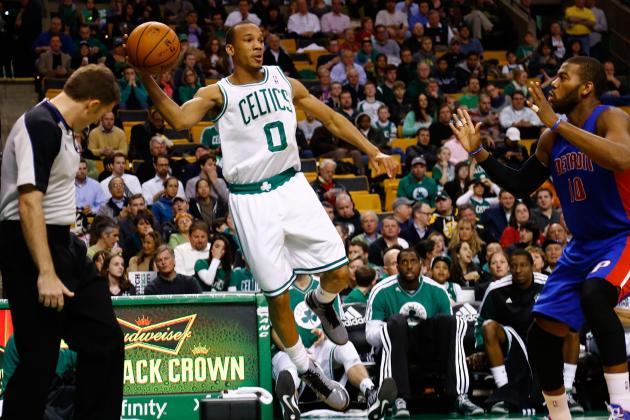 Jared Wickerham/Getty Images

Amnesty-Eligible Players
Rajon Rondo, Avery Bradley
Who Should They Cut?
The same story goes for the Boston Celtics.
Rajon Rondo could end up being moved at some point this season, but if the team were to amnesty him, it could only be chalked up as an accidental stroke of the pen.
As for Bradley, he seems destined to be a part of the rebuilding effort in Boston. He's a terrific defender, and as long as he remains on a rookie salary, there's no way they're getting rid of him.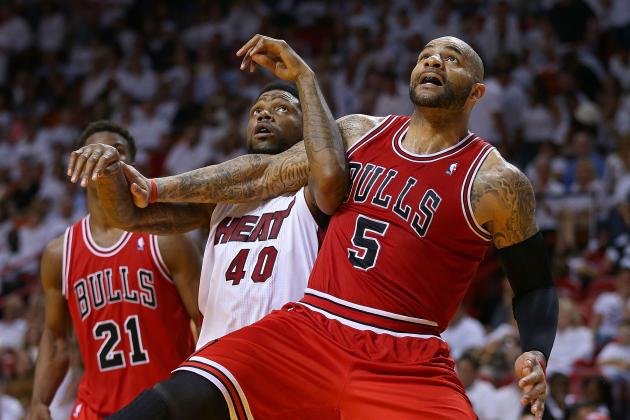 Mike Ehrmann/Getty Images

Amnesty-Eligible Players
Carlos Boozer, Luol Deng, Joakim Noah
Who Should They Cut?
Over the course of the next week, I'm sure you'll hear a few people out there calling for the Chicago Bulls to axe Carlos Boozer's bloated contract.
While it's absurd that he gets paid over $30 million for the next two seasons, he's one of the few players the Bulls have who can provide any form of offensive pop.
Next summer, he becomes a $16 million expiring contract, which is potentially tradable, so they might as well hang onto him.
Answering the question, Chicago shouldn't be cutting anybody.
Kevin C. Cox/Getty Images

Amnesty-Eligible Players
Greg Monroe, Charlie Villanueva
Who Should They Cut?
The Detroit Pistons severely overpaid for Charlie Villanueva and Ben Gordon back in 2009, and they're finally on the verge of getting rid of the second half of that equation.
They shipped Gordon away for Corey Maggette last year, and they could do the same this year with Charlie V.
Villanueva is on an expiring contract, which is incredibly tradable at just $8.5 million. If they could use him to pick up another solid player or ship him for a few second-round draft picks, they would at least get something in return for the past few seasons of terrible basketball from Charlie.
He'll stay, and the Pistons will at least relish the salary relief next summer.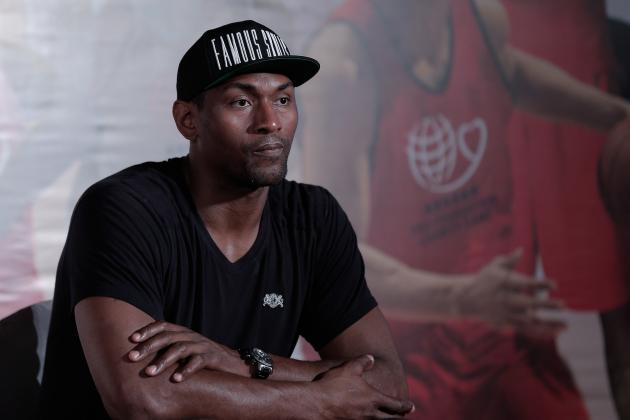 Lintao Zhang/Getty Images

Amnesty-Eligible Players
Metta World Peace, Steve Blake, Kobe Bryant, Pau Gasol
Who Should They Cut?
It's only a matter of time before the word comes down, but it seems as if the Los Angeles Lakers have already decided Metta World Peace is finally going to get the amnesty axe.
Sure, the Lakers could have a quick change of heart, but it would be one that not only forces them to pay $7.7 million in salary but also leaves them roughly $5 million over the luxury tax line.
In a season where they're not expected to make any waves, it's best to just pocket the money and run.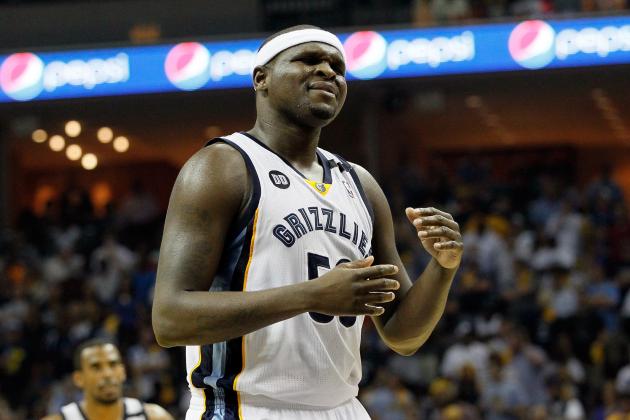 Kevin C. Cox/Getty Images

Amnesty-Eligible Players
Zach Randolph, Mike Conley
Who Should They Cut?
Let's see. Should the team that made it to the Western Conference Finals on the backs of the frontcourt and some solid point guard work use the amnesty provision to get rid of one of its key players?
That seems like the longest of long shots.
Even if it were looking to shave off salary and keep pockets tight, Memphis would look to trade Randolph before doing something crazy like amnestying him.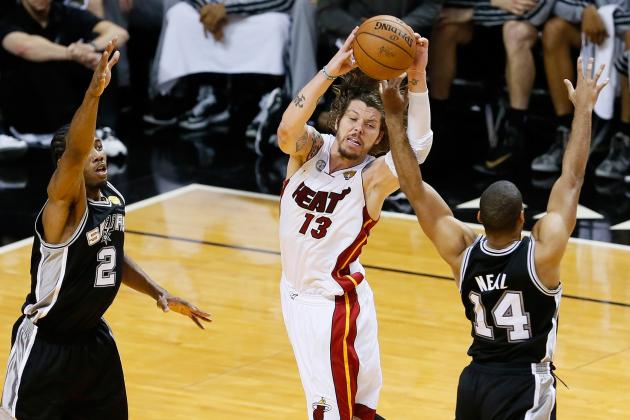 Kevin C. Cox/Getty Images

Amnesty-Eligible Players
Joel Anthony, Udonis Haslem, Mike Miller, LeBron James, Dwyane Wade, Chris Bosh
Who Should They Cut?
Mike Miller is definitely a possible candidate for the Heat, but after watching him shoot over 40 percent from the three-point line for the second consecutive postseason, it seems as if he could be hanging around.
Miami will remain over the luxury tax line regardless of Miller's presence on the team, but they'll save a bunch of tax money if they do cut him.
They'll have to determine if a few important three-pointers in the playoffs are worth the nearly $20 million they'll have to pay for him in the long run.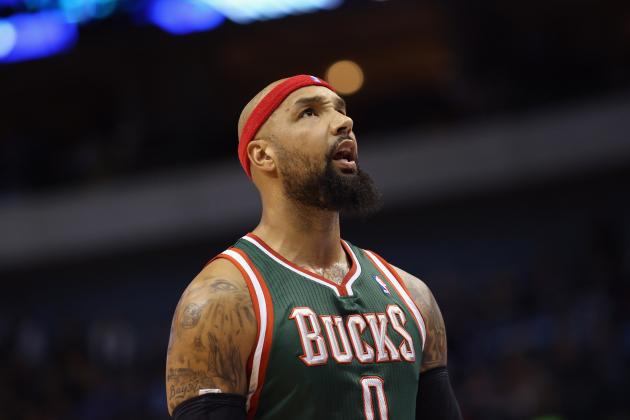 Ronald Martinez/Getty Images

Amnesty-Eligible Players
Drew Gooden, Larry Sanders
Who Should They Cut?
If Drew Gooden makes it all the way through his atrocious contract without being amnestied, it could be the most stunning development of the past decade in the NBA.
Gooden makes $6.6 million in each of the next two seasons, is playing for a team that has roughly 857 frontcourt players on their roster and averaged 3.3 points in just 16 games played last season.
This isn't a money-saving effort we're talking about here. This is an attempt to save the sanity of every Milwaukee Bucks fan.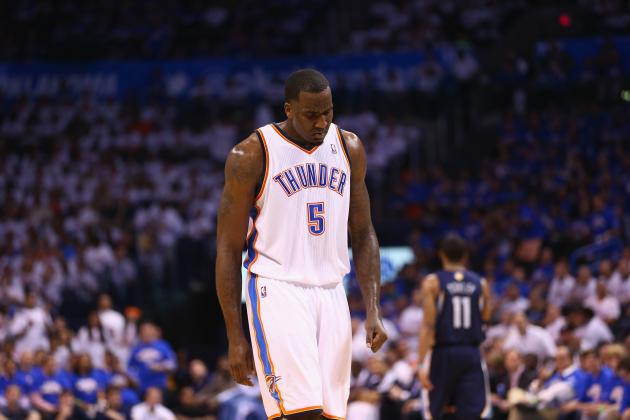 Ronald Martinez/Getty Images

Amnesty-Eligible Players
Nick Collison, Kevin Durant, Kendrick Perkins, Thabo Sefolosha
Who Should They Cut?
Believe it or not, Oklahoma City really can't afford to cut Kendrick Perkins. It just doesn't make sense given their options.
Perkins is on a terrible contract—getting paid just under $18 million over the next two seasons—but the Thunder don't really have any other options for their front line.
Using their amnesty on Perkins wouldn't get them under the salary cap, and it wouldn't change the exception they can use (they're on pace to nab the full mid-level exception), so getting rid of him really only takes a player off the team and saves the owners a few million bucks.
Now, if you're asking whether they should cut his minutes or bench him in favor of Nick Collison, I would answer with a resounding "yes."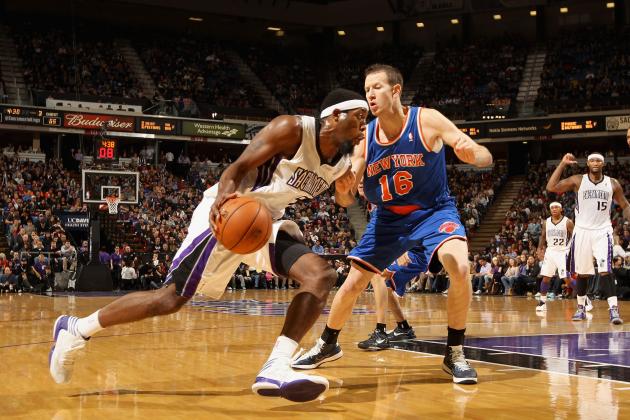 Ezra Shaw/Getty Images

Amnesty-Eligible Players
DeMarcus Cousins, John Salmons
Who Should They Cut?
John Salmons has been on a downward track ever since the 2009 season, going from 47 percent shooting to 44 percent, 41 percent, 40 percent and just under that last season.
Salmons is an old shooting guard (the same position as first-round pick Ben McLemore). He's ineffective, overpaid ($7.5 million this season) and really doesn't have much trade value.
There's no reason to pay a player with that much downside if he's not going to contribute to a playoff push.
On second thought, let him jack shots and allow the team to tank for Andrew Wiggins. That actually sounds like a better option.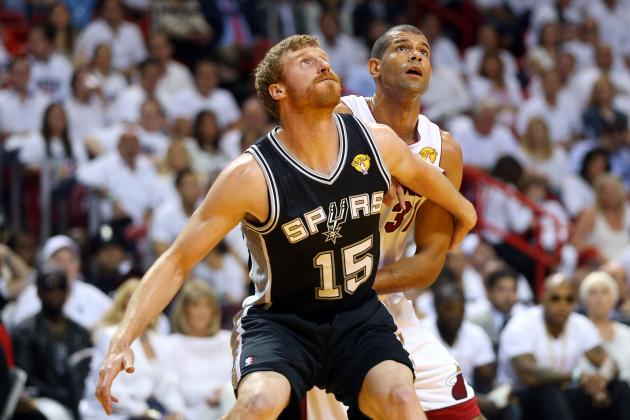 Mike Ehrmann/Getty Images

Amnesty-Eligible Players
Tony Parker, Matt Bonner
Who Should They Cut?
The San Antonio Spurs had a real chance to take some risks and revamp their team this offseason with the amount of cap space they were facing.
If they would have renounced Manu Ginobili and let Tiago Splitter sign elsewhere, they could have dominated the free-agency market.
Had they taken that route, using the amnesty provision on Matt Bonner would have been a fine idea if it meant landing a big-time free agent.
That's not the case, so there's nobody to cut left on their roster.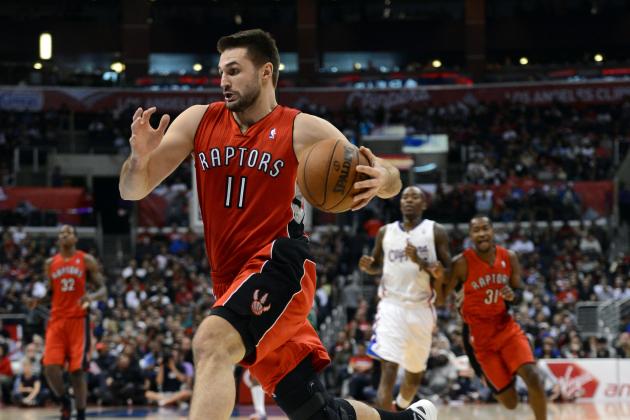 Harry How/Getty Images

Amnesty-Eligible Players
Amir Johnson, Linas Kleiza
Who Should They Cut?
Not using the amnesty provision on Linas Kleiza last summer and missing out on the chance to save the Raptors $9.2 over two seasons was a huge mistake.
He had played in just 88 games in the previous two seasons and took away about twice as much from the table as he brought.
Now that he's on the final year of his deal, it might be assumed he could be used as trade bait for a team looking to cut salary next summer, which is definitely possible.
However, if there's no trade on the horizon, they should cut him and get it over with.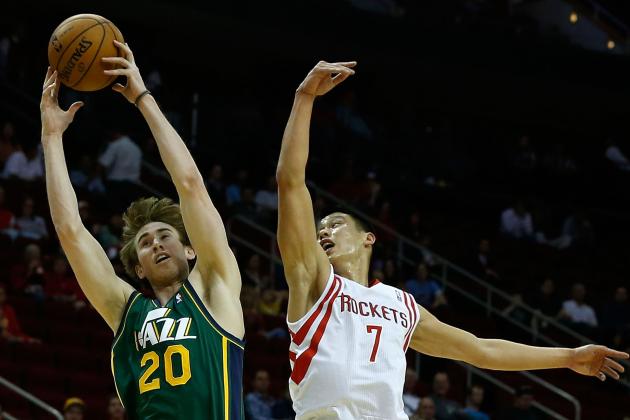 Scott Halleran/Getty Images

Amnesty-Eligible Players
Derrick Favors, Gordon Hayward
Who Should They Cut?
Let's see here. Both Derrick Favors and Gordon Hayward are sizable young men on rookie contracts. They both start for the Utah Jazz (well, Favors will this season) and have something valuable to contribute.
Neither player is older than 23, Utah is rebuilding, and youth is important.
Yeah, nothing's happening here as far as an amnesty is concerned.