Scouting Report, Video Highlights and Predictions for Florida 5-Star Dalvin Cook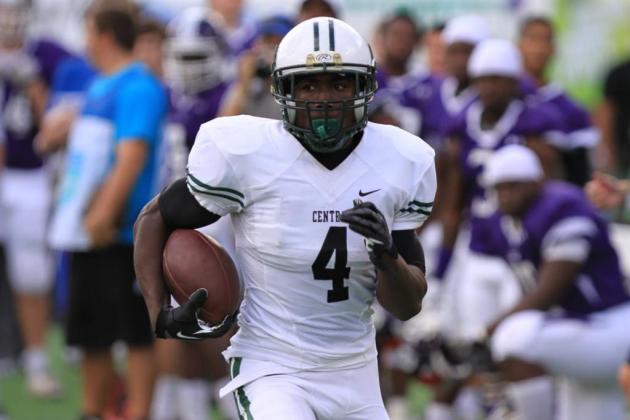 247Sports
With more high school programs and college teams running pass-happy spread offenses, the running back position is nearing extinction. Teams are shying away from finding one or two load-backs and are only using the running game to set up the play-action pass. The four and five wide-receiver sets are in vogue and complete running back recruits are a dying breed.
However, 2014 running back prospect Dalvin Cook is reversing that trend. He is one of the top prospects in the country and will be a difference-maker at the next level. At times, Cook finds himself in the shadow of teammate and fellow running back Joseph Yearby, but he's a dynamic player in his own right.
Player evaluations are based on review of tape at Scout.com, Rivals, 247Sports & ESPNU.


Begin Slideshow

»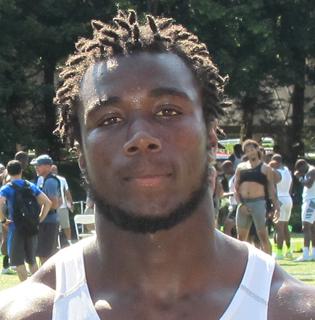 247Sports
Cook, who was an All-State selection in 2012, is a running back who plays for Miami Central High School in Miami, Fla. He was invited to The Opening this summer and will play in the Under Armour All-American game in 2014.
Cook rushed for 876 yards and nine TDs in 2011, and followed that with a 1,451-yard, 22-TD junior campaign. He shares the backfield with Miami commitment Joseph Yearby and is half of the most dangerous duo in all of high school football.
Cook, who flipped to Florida from Clemson in April, is a 5-star recruit and the No. 18 player in the 247Sports Composite rankings. ESPNU ranks him 22nd, Rivals 24th and Scout.com has him at No. 47.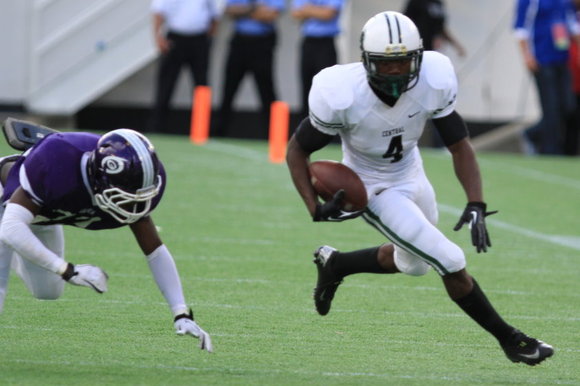 247Sports
Cook, who is 5'11" and 190 pounds, has great initial quickness but also flashes the patience and vision to let his blocks develop. He can pick and slide to backside holes and has a great gear to slash through alleys to challenge linebackers on the second level.
Cook shows great foot and lateral quickness to jump cut and arrive quickly at the edges of the box to turn the corner on defenses. He has good instincts in the open field and is a smooth runner with excellent elusiveness. He has great stop-and-start ability and is a sudden athlete with an explosive burst.
Although he only caught 10 passes as a junior, Cook has the skill set to make an impact in the passing game. He flashes the potential to be dangerous on screens, flats, swings and option routes out of the backfield. With coaching, he will be able to develop as a route-runner who can work in the slot and exploit matchups on safeties and linebackers versus man coverage.
Cook also has the ability to become a great kickoff returner.
He is a home run threat who could be an every-down back in college. He can play as a traditional downhill runner, is comfortable as a single back in a spread offense and has the ability to play in the slot.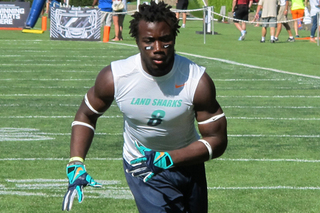 247Sports
Although Cook has deceptive power, he must add bulk and strength. At this stage of his development he may have issues consistently breaking tackles in college, as well as pushing piles and finishing with power at the goal line.
As with many high school running backs, Cook also will need to learn how to pass protect. He must learn how to recognize blitzes, know all of his protections, make adjustments and be taught the proper technique on how to block and anchor vs. defenders.
The following clip is a highlight reel featuring Cook, prepared by the Full Ride video team. The reel showcases Cook's quickness, speed and agility.
On the opening two plays, note how quick Cook is through the alley. His balance, instincts and explosiveness are also on full display. He is a special player.
Florida is getting a running back who could immediately contribute.
This is another highlight tape of Cook, provided by EliteScoutingServices.com.
Cook faces good competition in the South Florida area, which he shredded for more than 1,450 yards as a junior. A 2,000-yard senior season is not out of the question for this talented runner.
Cook participated in Miami NIKE Football Training Camp in March. He displayed his route-running and ability to catch the ball out of the backfield during the workout. Cook also interestingly played several snaps as a safety during the 7-on-7 portion of the camp.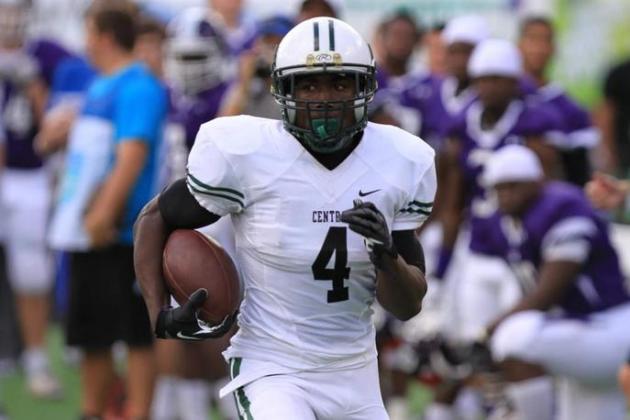 247Sports
Although Alabama could pose a threat to Will Muschamp's high hopes, Cook will head to Florida, but he will have to share carries with 2013 signee Kelvin Taylor for the duration of his Gator career. However, he will be ready to play in the SEC as a true freshmen and is a candidate to earn conference and national All-Freshmen honors.
Cook will be a key contributor to a future playoff team for the Gators and will be among the SEC's top rushers and returners. If he stays healthy and continues to add bulk, he may not be at Florida for more than three seasons.
Edwin Weathersby is the College Football Recruiting Analyst for Bleacher Report. He has worked in scouting/player personnel departments for three professional football teams, including the New York Giants and Cleveland Browns.