NHL Free Agency 2013: Under-the-Radar Signings That Will Make an Impact
Greg Fiume/Getty Images

In the flashy chaos of the NHL free-agent market, the most unremarkable signings often end up being the smartest.
Such is the case again in 2013. Headline-grabbing superstars like Nathan Horton, Daniel Alfredsson and Mike Ribeiro have stolen the spotlights with their massive new contracts, yet a plethora of far more unheralded signings could end up deciding the real winners of the offseason.
On the coming slides, we break down seven little-noticed UFA signings that could make a wholly noticeable impact in the 2013-14 NHL season.
Begin Slideshow

»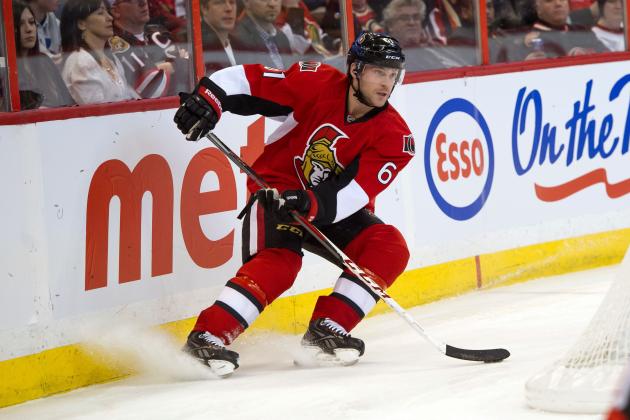 Marc DesRosiers-USA TODAY Sports

Contract with Avalanche: One year, $900,000 cap hit
Late-blooming defenseman Andre Benoit returned from the KHL in 2012-13 to excel at both the AHL and NHL levels, proving himself during the lockout with Binghamton to earn a job with Ottawa in the shortened season.
The 29-year-old registered 10 points and 54 blocked shots in 33 regular-season games before tallying three more points and a plus-four rating in the playoffs.
With the Avalanche, a strong training camp and early-season performance should offer Benoit the opportunity to gain a significant role. Outside of Erik Johnson, the Avs' top four roles are very much unsettled at the moment.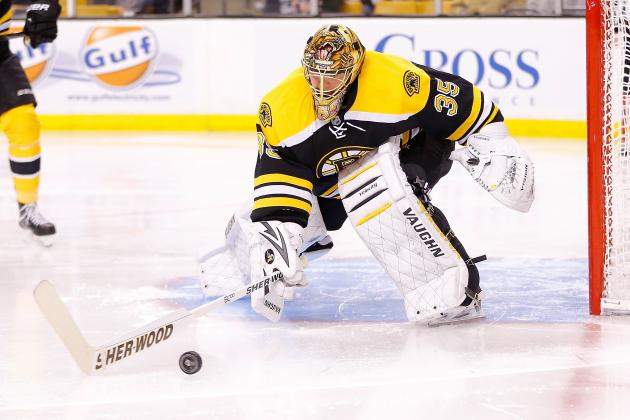 Jared Wickerham/Getty Images

Contract with Hurricanes: One year, $800,000 cap hit
Faced with the prospect of fielding consistent NHL disappointment Justin Peters as their backup goalie for yet another season, Carolina GM Jim Rutherford surprised many with the signing of up-and-coming netminder Anton Khudobin.
The 27-year-old Kazakh was stellar in 2012-13 with the Bruins, posting a 9-4-1 record, .920 save percentage and 2.32 GAA, yet will actually make $75,000 less annually in his new contract.
That seemingly illogical pay cut is indicative of Khudobin's mindset, as he saw the backup job sit wide open, and starter Cam Ward perhaps needed a little push as well.
The 'Canes landed a truly elite supporting cast member last Friday for an extremely affordable price.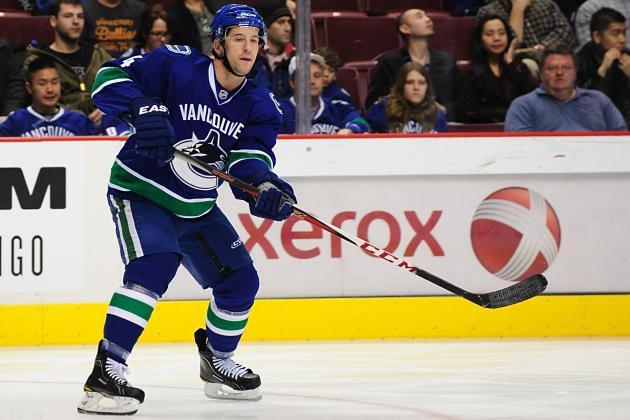 USA TODAY Sports

Contract with Wild: Two years, $1.5 million cap hit
In the past two seasons alone, 30-year-old defenseman Keith Ballard has missed six games with a sprained knee, five games with a foot injury, three games with back spasms, three games with a different back injury, one game with an undisclosed lower-body ailment and 28 games with headaches.
That comical parade of issues served to knock his yearly salary down from $4.2 million last season to just $1 million in the coming campaign.
Yet, at that price, the Wild may have found a steal. Ballard is a former 11th overall choice and, for the latter half of the past decade, was a sure-fire top-pairing blueliner with the Coyotes and Panthers.
Ballard should have a decent chance to rebuild his career with a solid defensive supporting cast around him in Minnesota.
Kevin Hoffman-USA TODAY Sports

Contract with Predators: Four years, $1.85 million cap hit
Matt Hendricks' new deal with the Nashville Predators was met with more criticism than love, especially for its length. However, the Preds' newly remade offense hasn't yet experienced the multi-faceted talents the 32-year-old center brings to the table.
In 48 appearances with Washington in 2013, Hendricks tallied eight points, ranked first on the Caps in faceoff percentage (56.8 percent on 259 attempts), third on the Caps in hits (with 93), second among Caps forwards in blocked shots (with 31) and third among Caps forwards in penalty killing (averaging 1:44 of shorthanded ice time).
And he's 9-of-16 lifetime in shootouts.
Hendricks hasn't been—nor, considering his new home, will he become—much of a household name, but his unheralded signing in Tennessee was one of the more significant moves of the free-agency period.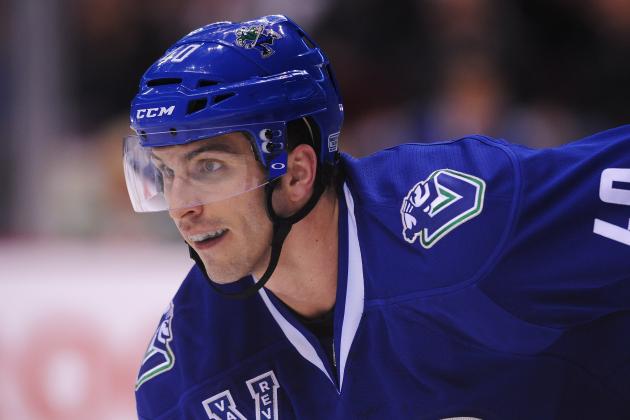 Derek Leung/Getty Images

Contract with Blues: Two years, $1.1 million cap hit
St. Louis lost out on a number of negotiation battles for top free agents, but the additions of Maxim Lapierre and Derek Roy should greatly improve their flexibility down the middle.
Lapierre is one of the league's most underrated bottom-six centers and was inked at an incredibly reasonable price. The 6'2" center's 116 hits led the Vancouver Canucks in 2013; he also averaged 1:38 of shorthanded ice time, won 274 (50.6 percent) of his 542 draws and scored a respectable 10 points.
The 28-year-old fits right into the Blues' gritty mold of forwards.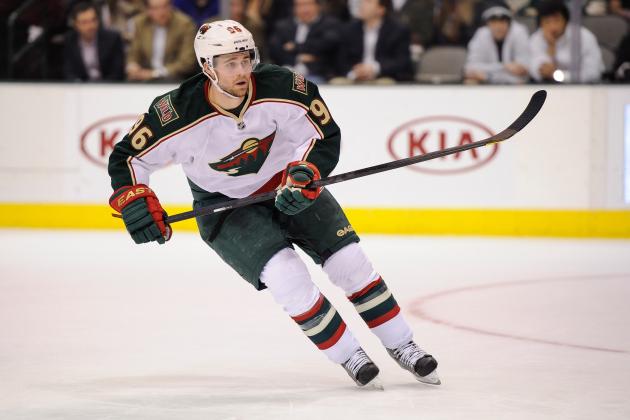 USA TODAY Sports

Contract with Islanders: One year, $2 million cap hit
Talented yet injury-prone winger Pierre-Marc Bouchard joins former Minnesota teammate Cal Clutterbuck on a New York Islanders team that added bottom-six experience this summer in a major way.
The Isles are certainly taking a risk on Bouchard. He hasn't played more than 59 games in any of the past four years, missing all but one game of 2009-10 and almost two-thirds of 2011-12.
Nonetheless, if he can stay healthy, the 29-year-old can bring a large dose of finesse and puck-handling skill to the lower lines. He's tallied totals as high as 20 goals and 50 assists in years past; in appearing in 43 of 48 games in 2013, he registered a decent eight goals and 12 helpers.
Bouchard is an uncertain signing at the moment with high upside for potential impact this coming campaign.
Jim McIsaac/Getty Images

Contract with Maple Leafs: One year, $600,000 cap hit
A former 31st overall pick, rearguard T.J. Brennan finally broke into the NHL in 2013 after years of bouncing around the minor leagues.
The 24-year-old scored one goal (his first in the NHL) in 10 appearances with Buffalo before a waiver claim brought him to Florida, where he took advantage of the Panthers' injury struggles to gain a larger role and record nine points in 19 appearances.
Brennan showed flashes this past spring of developing into the versatile two-way defenseman he was once scouted to be, performing well as a power-play quarterback but also raising his hit totals exponentially as he adjusted to the NHL.
On a turbulent Toronto defensive unit, he should have the opportunity to blossom into a true star.