10 Breakout Fantasy Football Players to Watch in 2013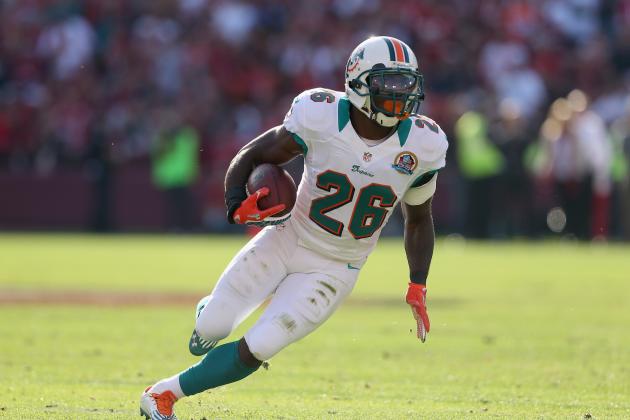 Ezra Shaw/Getty Images

With training camps about to open up in a few short weeks, the talk of fantasy football will only intensify in the coming days. Many eager owners will want to know what players are in line for breakout seasons in 2013.
With new opportunities being afforded to them, several NFL players seemed poised to break through this year. Whether it's moving up the depth chart, the addition of new teammates or natural maturation, the players listed (ranked in order of fantasy relevance) in this slideshow will be hot commodities on draft day.
Remember these names when drafting this summer, as they can be in line for their best season yet.
Begin Slideshow

»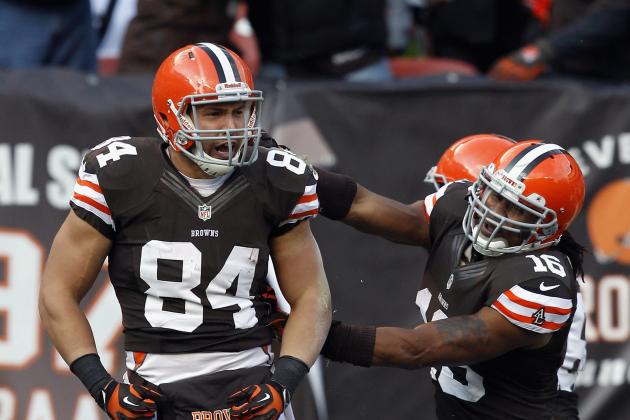 Matt Sullivan/Getty Images

Considering the volatility of the tight end position, Cameron is a trendy name capturing the hearts of many fantasy players these days.
Cameron was utilized well down the stretch last season and he developed a nice rapport with Brandon Weeden. With the way Rob Chudzinski stresses the importance of tight ends in his offense, he could use Cameron in a variety of ways.
While you shouldn't draft Cameron as your starting tight end, he has the upside to move his way up the tight end rankings nonetheless.
While his rookie season was pretty good (42 receptions for 698 receiving yards and three touchdowns), Givens has the potential for even bigger and better things in 2013.
While Tavon Austin will be Sam Bradford's main possession receiver, Givens is the deep threat that all fantasy players covet. Last year Givens averaged a healthy 16.6 yards per reception.
With Givens maturing and getting down his rapport with Bradford, there should be great growth in Givens' game this year.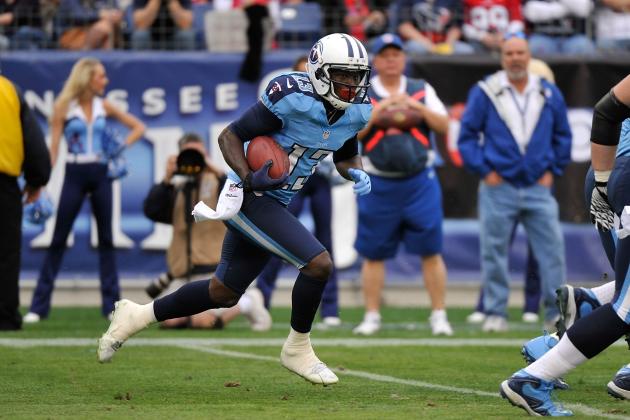 Frederick Breedon/Getty Images

Although his rookie year wasn't anything to write home about, Wright did show some promise down the stretch last season.
In 15 games last year, Wright racked up 64 receptions for 626 receiving yards and four touchdowns. With Nate Washington getting up there in age and Kenny Britt never a sure thing to stay healthy, Wright could really thrive next year in the Titans' passing offense.
Considering the Titans selected Wright with the 20th pick in the 2012 season, they'll want to know what they got in Wright and he could potentially reward them with a breakout season in 2013.
Since he is entering his fourth year in the NFL, it's high time Bradford makes good on all his promise.
2013 just may be the year Bradford takes the next step and becomes a formidable start at quarterback for fantasy purposes. Bradford picked up his game toward the end of last season, passing for 825 yards and six touchdowns in his last three games.
Now that he has rookie standout Tavon Austin to work with, as well as emerging receivers in Chris Givens and Brian Quick, Bradford could be well equipped to have his best year to date.
Jared Wickerham/Getty Images

With Miami's additions of Mike Wallace and Dustin Keller, and improved play from Brian Hartline, it could spell great things for Tannehill this year.
While overshadowed by the exploits of his rookie brethren (Andrew Luck, Robert Griffin III and Russell Wilson), Tannehill wasn't all that bad (3,294 and 19 touchdowns on 58.3 percent passing) last year.
With improved weapons to work with, and Tannehill expected to mature in his sophomore campaign, there is a chance Tannehill could make for a good, low-end No. 1 quarterback. If you can get Tannehill as a backup, consider yourself lucky.
Granted with an opportunity to finally showcase his skills for the first time, Ivory has the chance to really make noise with the Jets in 2013.
With Shonn Greene now in Tennessee, Ivory will only have to contend with Bilal Powell and Mike Goodson for carries in New York. Ivory is clearly the most talented running back out of that mix and given the Jets' fondness for running the ball, Ivory could do well in his new digs.
With a 5.1 YPC average for his career out of the Saints' crowded backfield, look for Ivory to take advantage of his newfound opportunity.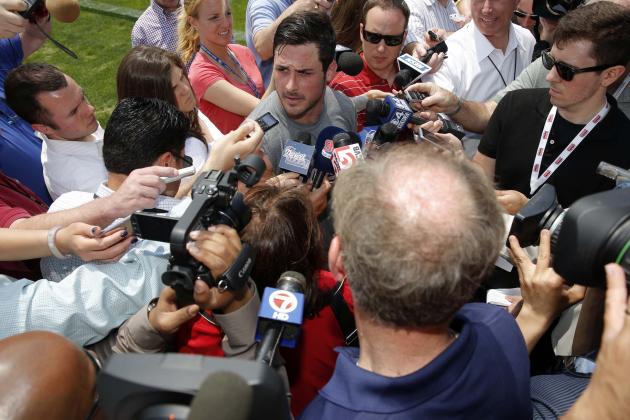 David Butler II-USA TODAY Sports

Seeing as though Tom Brady made Wes Welker a household name, there is a good chance that he could do the same for another possession receiver in Amendola.
Amendola goes from a ho-hum offense in St. Louis to a high-octane one in New England. Brady has a knack for getting the most out his players and Amendola will be no different.
With a change of scenery, Amendola should be in the right place to take his game to a whole new level.
With Anquan Boldin being traded to the 49ers in the offseason, the Ravens' passing offense will now revolve around the talents of Smith.
Smith is entering his third year in the league, and this is the year he should put it all together and become a must-start wide receiver. With Joe Flacco cementing his place among the top quarterbacks with his Super Bowl-MVP performance, he and Smith should have a lot of success for years to come.
Considering how much Flacco has to rely on Smith, expect their chemistry to grow even more in 2013 with Smith finally becoming a consistent threat.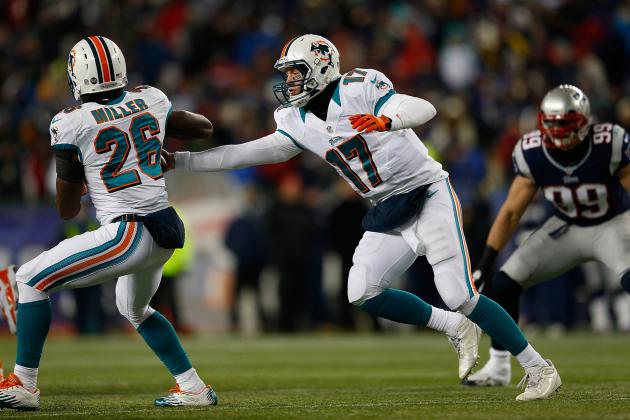 Jim Rogash/Getty Images

While the Dolphins also have Daniel Thomas and rookie Mike Gillislee on the running back depth chart, it is Miller who is line to get the bulk of the carries in Miami.
Now that Reggie Bush is Detroit, Miller has the chance to really explode in the Dolphins' evolving offense. In limited carries (51) last year, Miller did his best by averaging an impressive 4.9 yards per carry.
Miller has great upside as a No. 2 running back for fantasy purposes, as he should outlast Thomas and Gillislee to be the feature back in Miami.
There may be no other player being hyped to break out this year more than Wilson.
Blessed with off-the-charts athleticism, Wilson should take flight in the Giants' offense this year. When he was given a chance last year, Wilson thrived, as he recorded four total touchdowns in the last four games, while rushing for 75 yards or more twice in that span.
Now that Ahmad Bradshaw is out of the picture, Wilson should see the bulk of the carries (at least in between the 20s) as he shares the load with Andre Brown.