Value Free Agents Who Would Thrive on LA Lakers' Bench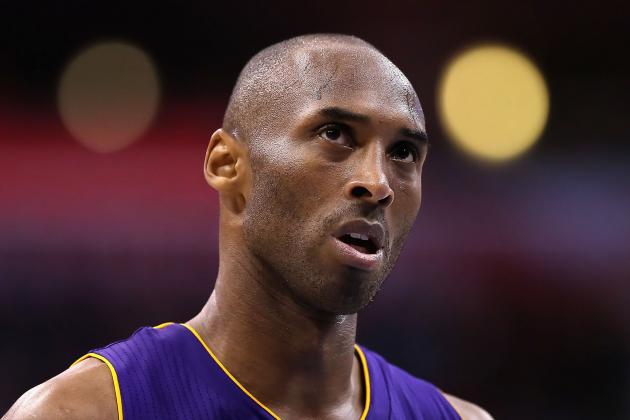 Christian Petersen/Getty Images

With Dwight Howard heading to Houston and Metta World Peace heading to the unemployment line, the Los Angeles Lakers' short-term future is looking barren.
While the Lakers still have an endless amount of possibilities in terms of making moves once the next free-agency period hits, fans will have to endure a season that is looking more and more like a wash.
Despite the circumstances, it is never safe to completely rule out the Lakers with Kobe Bryant at the helm.
Although it is unclear when exactly the Black Mamba will make his return, it will not go over well with the Mamba if the Lakers completely tank this season, given the fact that the expiration date on Bryant's career inches closer and closer.
The Lakers possess a very limited budget due to their contracts exceeding the salary cap and the use of most of their mini mid-level exception on the signing of Chris Kaman.
However, there are still some options out there that they can sign using the NBA's mandated minimum salary.
Begin Slideshow

»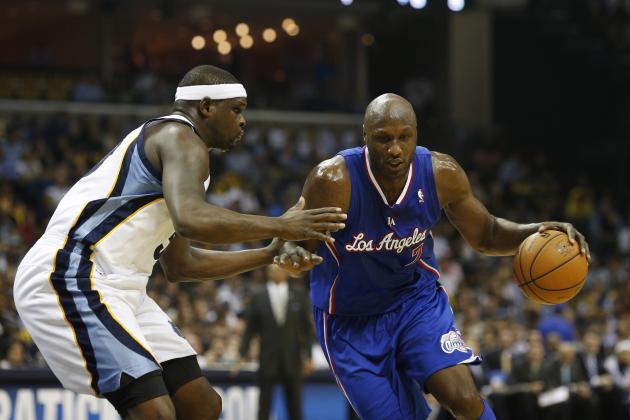 Joe Robbins/Getty Images

Lamar Odom has dropped off in a big way since leaving the Los Angeles Lakers to play for the Dallas Mavericks and the Los Angeles Clippers.
With atrocious shooting averages and mitigated playing time, Odom's one redeemable contribution last season was his rebounding, which sat at close to six rebounds per game despite playing only 20 minutes a contest.
At 33 years of age, it is unlikely that Odom will see a renaissance in terms of recapturing the versatility that made him such an integral part of the Lakers rotation for many seasons.
However, the Lakers are in desperate need of some backup big men, and Lamar Odom's declining stock could mean that he would be a very cheap option at the small forward and power forward positions.
While it isn't optimistic to expect a return to his old self once donning a Lakers jersey again, any offensive and defensive contribution outside of his decent rebounding skills would be considered a bonus anyways.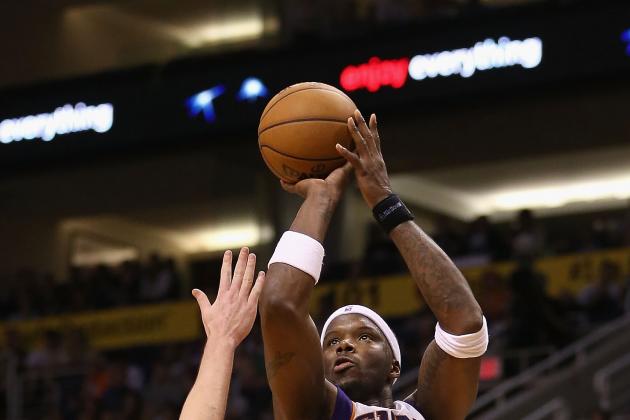 Christian Petersen/Getty Images

If the Los Angeles Lakers are in need of a backup big man to play behind Chris Kaman and Pau Gasol, Jermaine O'Neal would be the ideal fit for their price range.
While he could still find a more lucrative deal elsewhere as a veteran big man that is still a serviceable rebounding threat and interior scorer, the Lakers would be wise to pursue O'Neal with whatever contract they can offer him.
Although he won't be giving them major minutes and any sort of consistency, he is still a troublesome defender that can alter shots and gobble up rebounds.
What the Lakers need most from their big men in the absence of Dwight Howard is defense, rebounding and interior scoring, which O'Neal can offer them in his limited minutes.
At one point, the Lakers were considering trading Andrew Bynum for O'Neal. While that trade never occurred due to the Lakers' brass recognizing the vast potential in Bynum, it is clear that they've always valued O'Neal's interior skills.
Despite being well past his prime, O'Neal is still capable of giving the Lakers the same set of skills in bursts.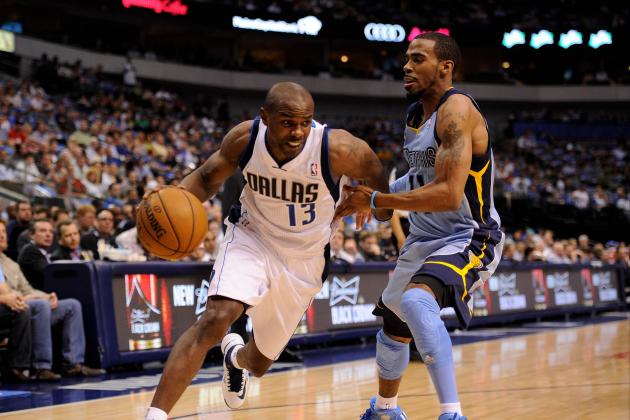 USA TODAY Sports

Mike James has been a journeyman in the league for a multitude of seasons now.
While he is definitely an aged and seasoned veteran, he showed last season that he still has something left in the tank.
Averaging six points and three assists en-route to competing with Darren Collison for the Dallas Mavericks' starting point guard spot, James could be a decent backup for Steve Nash.
Although he shot an atrocious 37.3 percent from the field, he did manage to average a decent 38.4 percent field-goal percentage from three-point land.
At this point in his career, James is not much more than a spot-up shooter who can bring the ball up the court for the Lakers.
If they sign James, they can't expect much more than that from him.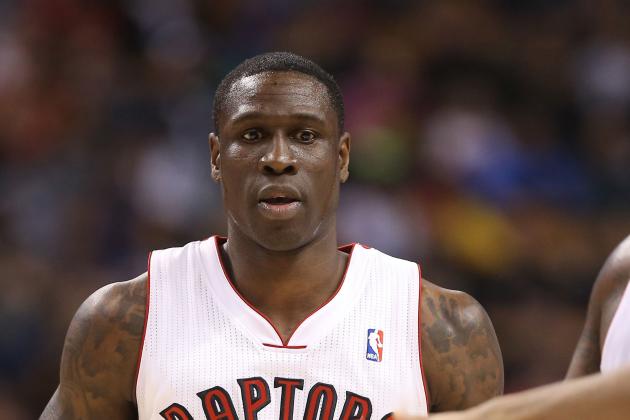 Tom Szczerbowski-USA TODAY Sport

Mickael Pietrus is exactly the type of versatile veteran that the Los Angeles Lakers must pursue with a minimum contract in order to shore up the holes in their roster.
While Pietrus' health, skills and three-point shooting accuracy have diminished in recent years, he is still a serviceable shooter than can play multiple positions.
During his prime, he was noted for his stingy defense and being impervious to pressure. At this point in his career, Pietrus can still provide a spark off the bench playing both the shooting guard and small forward positions.
His three-point shooting should space the floor and allow him to fit into Mike D'Antoni's system well, despite the degradation of his abilities as his age catches up with him.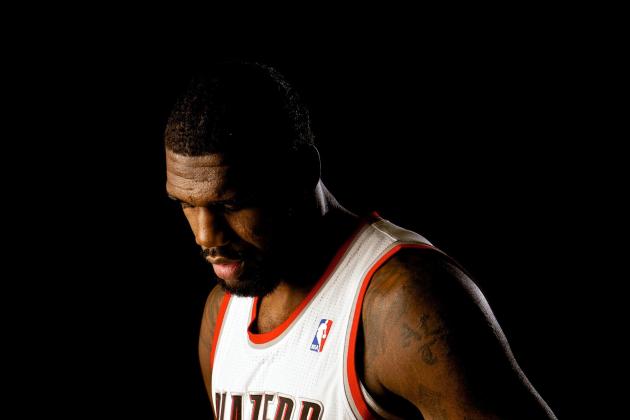 Craig Mitchelldyer-USA TODAY Sports

With Greg Oden back in the fold following several seasons of inactivity, this is a risk that the Los Angeles Lakers should take for at least one season.
At age 25 and having only played 82 games total during his three seasons in the league, Oden still has a lot of gas left in the tank if his knees can hold up.
Of course, the knee issues that have plagued him since he got chosen No.1 overall in the 2007 draft have haunted his entire career.
However, this is a low-risk, high-reward signing for the Lakers if they wished to pursue it.
If Oden comes back and isn't able to produce this season, then it would only have cost them the league-mandated minimum for salaries when most believe they would be tanking anyways.
However, if Oden returns with the ability to produce even half of what was expected from him coming out of college, the Lakers would be signing a defensive juggernaut who is capable of rebounding the basketball and blocking shots with the best defenders in the league.
While Oden has shown spurts of this dominance during his career, he could never stay on the court long enough to generate a huge impact due to injuries, a raw offensive game and his tendency to draw a lot of fouls.
Signing with the Lakers would be a chance for Oden to prove himself while helping the Lakers shore up their front line during a season with no real glimmer of hope anyways.