Picking Australia's XI for the First Test at Trent Bridge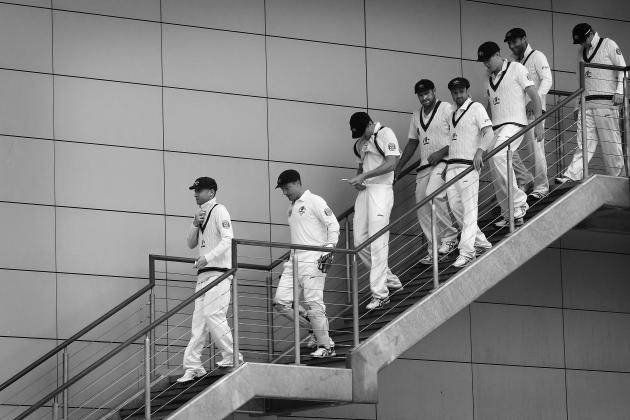 Ryan Pierse/Getty Images

We're nearly there. After days of talking, weeks of debate and months of planning, the beginning of The Ashes is just one day away.
England's build-up has been relatively smooth. They've faced very few selection issues, no major injuries and ample preparation time. Meanwhile, things couldn't be more different for Australia. Michael Clarke's men have, ever since departing for India in February, been riding a roller coaster towards this series.
However, the appointment of Darren Lehmann as head coach at the 11th hour does appear to have plugged the hemorrhaging in Australian cricket. Nevertheless, on the eve of a Test series that will, fairly or unfairly, have significant weight with both management and fans back in Australia, the starting XI for the First Test match and specifically the batting order remain issues of debate.
Begin Slideshow

»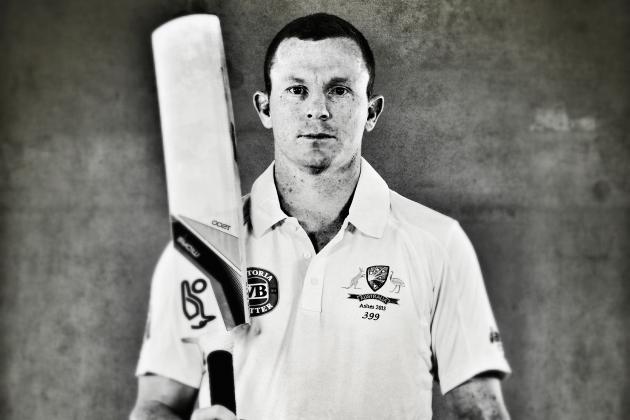 Ryan Pierse/Getty Images

What a heart-warming story this is. When Rogers takes to the field tomorrow morning at 11 a.m., it will end a gap of 1999 days since his last (and only) Test appearance for Australia. Rogers made his lone appearance against India way back in 2008, and through ill-fortune and selectoral misgivings the man from Sydney has been surprisingly overlooked ever since.
However, as Australian cricket lurched from one problem to the next, Rogers' prolific first-class efforts have become increasingly difficult to ignore. Rogers currently sits just 147 runs short of completing 20,000 First-Class runs, and he has scored them at an average of 50.38. Rogers' claim to an Ashes spot was strengthened by his wealth of experience of county cricket in England, a foray that has seen him exposed to challenging English conditions.
During Australia's warm-up match against Worcestershire last week, Lehmann confirmed that Rogers would partner Shane Watson at the top of the order on July 10th.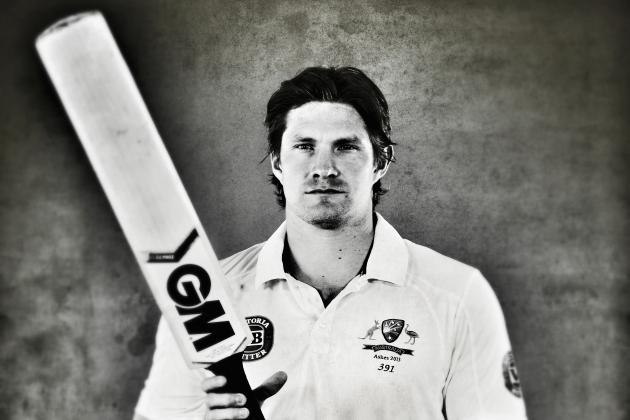 Ryan Pierse/Getty Images

If it's possible for a series to define a cricketer, then this series will define Shane Watson. The all-rounder from Queensland comes into The Ashes with a tumultuous 18 months behind him. Injuries, confusion over his role in the side and rumours of rifts within the dressing room, all of which culminated in his resignation as vice-captain earlier this year, ensures Watson has a point to prove this summer.
Watson will bat in his preferred position, opening, after Lehmann confirmed so early in his coaching tenure. The right-hander will be enormously pleased with this, having expressed a clear displeasure at being shifted up, down and all around the batting order recently.
Watson's classical technique and strength driving on the front foot make him the ideal man to open the batting in English conditions, but as ever with the New South Welshman, it will be whether or not he can live up to his talent and potential that determines his success.
Watson's more-than-handy bowling will also be suited to English conditions. In short, this is a series in which he should do well, and in fact, must do well.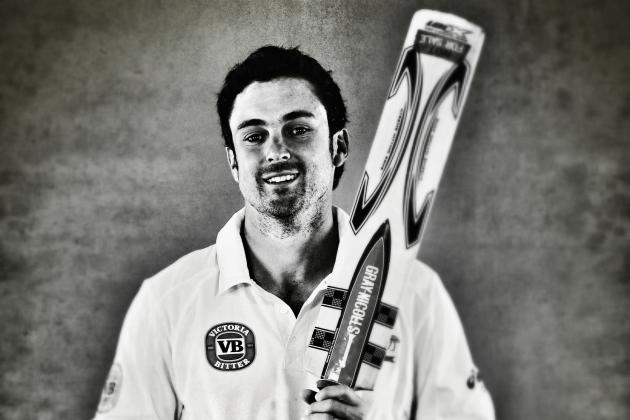 Ryan Pierse/Getty Images

Who bats at number three is probably shrouded in more doubt than any other position in the Australian team—considering the widely regarded importance of this slot in the batting order demonstrates how unprepared Australia are with regards to consistency of selection. The general consensus appears to be that it is a face-off between Ed Cowan and David Warner, neither of whom has ever batted there, but both of whom have opened (ironically, often together!).
However, following Warner's ban from cricket it is reported to be unlikely that Australia will throw him into the lions' den at number three, when the ball will still be new and hard, and batting will no doubt be more difficult. But Australia's selectors appear remarkably keen to still find a place for Warner in the starting XI and number six seems to be the slot set aside for the left-hander, thus leaving Cowan as the only option. (Usman Khawaja has very little match practice or selectoral favour, behind him.)
Cowan is a hard figure to dislike. He is amicable, affable and warm in his demeanour, but his credentials as a Test cricketer have never been far from doubt ever since his debut in 2011. It is often thought that although he has perhaps unmatched passion for the baggy green and Australian cricket, he lacks the genuine talent and ability to score runs against the very best opposition. Yet, Cowan has a solid defensive technique and is not shy from batting hours on end for very few runs, a kind of determination that a vulnerable Australian top-order would be foolish to do without.
In just 30 Test innings, Cowan has gotten out 11 times between 20 and 40, a record which suggests he does a lot of the hard work of getting his eye in and feet moving but then fails to capitalise on those starts. After Warner has found his feet in cricket again following his ban, potentially freeing him up to move back up the order (and with Steven Smith lurking ominously), Cowan may well have to kick on from solid starts if he is to do more than merely keep the seat warm for his former opening partner, Warner.
As it is for Watson, this is a series of enormous importance for Cowan's future as an Australian Test cricketer.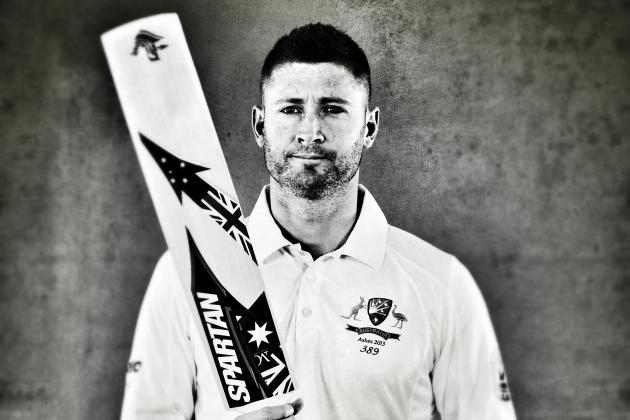 Ryan Pierse/Getty Images

Michael Clarke is Batman. At least, that's how it has appeared in the past two years. Clarke is undoubtedly the vigilante of Australian cricket, albeit not masked. But considering his remarkable run-scoring efforts of 2012, it would be fair to call him Bat Man.
Clarke seemed destined for success from his most formative days. A child prodigy of enormous talent, the Sydney man was earmarked as a future Australian captain from an alarmingly young age. However, it is with the bat that he has carried Australian cricket most admirably since assuming the reins in 2011. His average as captain is 66.10; his average when not captain is 46.97. Here is a man who clearly thrives on the responsibility of leadership.
His captaincy has also impressed. Clarke has not been afraid to go on the attack, make innovative field placings and unpredictable bowling changes. If Australia are to regain The Ashes, Clarke's bat and brain are going to have to be running at optimum level.
However, in recent months significant cracks have begin to form in Clarke's castle of power. The "Homework Saga" in India was dealt with poorly by the management, but he was also to blame. The hard line assumed in India was then continued with the ban of Warner, before it became apparent that ruling with an iron fist was not working with this young Australian side. And again, although Mickey Arthur took the flak with his sacking as head coach, Clarke was Arthur's right hand man and his role in the management disaster should not be forgotten.
Although he has expressed his pleasure at his relationship with Lehmann, it is early days and one cannot help but think Clarke and Lehmann are starkly different characters; it will be intriguing to see how long everything remains rosy in their garden if results do not go Australia's way. Furthermore, with back trouble continuing to haunt Australia's talisman, the back-to-back Ashes series are suddenly becoming captaincy-defining for a man who couldn't take this job more seriously and whose passion for Australian cricket is unwavering.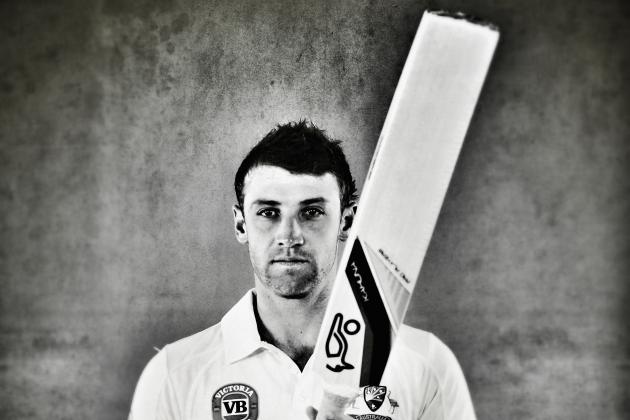 Ryan Pierse/Getty Images

Tests: 2, Innings: 3, Runs: 57, Average: 19.00. That was Phil Hughes' record in the 2009 Ashes series. A series in which, before arriving in the country, Hughes was tipped as Australia's next big thing; some even compared him to Sir Donald Bradman, the greatest cricketer ever to have lived. The hype surrounding Hughes was centred around two innings he played against South Africa in Durban right at the beginning of his career. In the first innings of this match in 2009, Hughes blasted 115 before bettering that in the second innings with 160; he played some extraordinary shots, jumping, leaping and flailing around the crease with seemingly no control, but he struck the ball with such sumptuous timing that it didn't matter.
However, the success proved to be short-lived, and when he arrived on England's shores for the 2009 Ashes, he was immediately tested by a barrage of short bowling from the England Lions attack in a warm-up match; and when he struggled then, England's plan to him was self-presenting. After two Tests he was replaced by Shane Watson at the top of the order.
Three years later and Hughes is thought to be a new player. Radical alterations have been made to his technique and he enjoyed a prolific Australian season; a season in which he made is ODI debut and scored back-to-back centuries against Sri Lanka. However, technical demons returned on Australia's Tour of India and Hughes displayed an alarming ineptitude against spin bowling—something Graeme Swann, already fruitful against left-handers, will be hoping to exploit.
Hughes has started his England tour well with some good scores in the warm-up fixtures. And whilst in India he struggled, the conditions in England will be more familiar to the ones he has been having success in back in Australia. Hughes moving down the order appears to be a sensible move. He draws comparisons with Kevin Pietersen in the manner in which he bats, and although he has been an opener for the majority of his career, it is hard to shake the notion that he would be more successful down the order when he has the freedom to play his, at-times, breathtaking array of shots.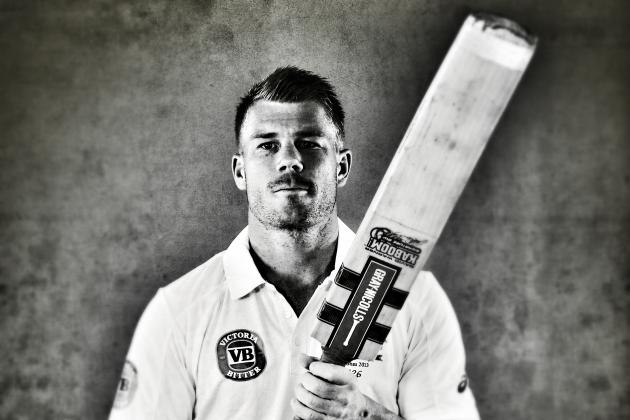 Ryan Pierse/Getty Images

The fact that David Warner is in contention for selection for the First Ashes Tests speaks volumes about both his perceived talent and the depth (or lack thereof) in Australian cricket.
Warner has been serving a ban for throwing a punch at England batsman Joe Root in a Birmingham bar during the Champions Trophy, an incident which began a wave of debate surrounding the "toxic" culture of Australian cricket and threw Warner's credentials as an international cricketer into the spotlight. Cricket Australia reacted quickly and coldly to the incident, banning Warner from all cricket until the First Test, a move which ensured he would have no match practice before the series began, which, in the eyes of many, rendered him dropped from the match at Trent Bridge.
However, since Lehmann has taken over from Mickey Arthur, all the noises coming out of the Australian dressing room seem to suggest that the powerful left-hander is in with a chance, if not a certain pick, for the Test at Trent Bridge.
Warner is a pocket-rocket of a batsman. Small, dynamic, innovative and powerful, he has thus far been an opener for Australia. But his recent struggles and the emergence of Rogers at the top of the order have engendered a shift in policy from Australia to bat Warner, like Hughes, down the order. Although Warner is generally regarded to be a fast-scoring batsman, early in his career he held his bat, almost single-handedly saving a Test match against New Zealand in Hobart.
If, as expected, Warner is selected for the first Test, he will face the wrath of the English public and all eyes will be on him when he comes out to bat. But Warner has proved those who thought his technique was not suited to Test cricket wrong, and now with his back against the wall, he will be keen to do so again.
Warner is dangerous and volatile, and England would be foolish to underestimate the destructive ability of this radical cricketer.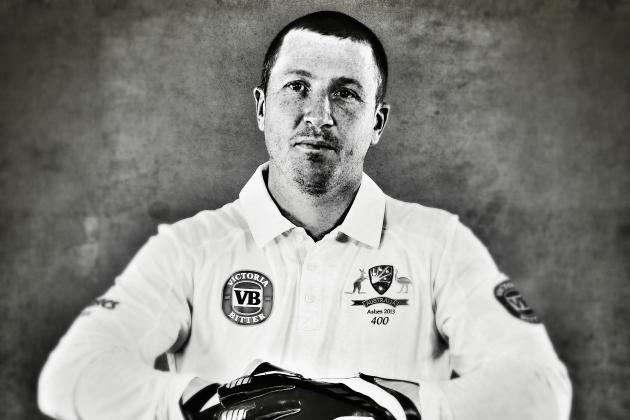 Ryan Pierse/Getty Images

Brad Haddin's return to the Test team surprised many, but he is an experienced cricketer. And in a young, vulnerable Australian side, every ounce of knowledge and insight, as well as reliability, should be held tightly onto.
Haddin is one of the few survivors from the 2009 Series in England and both his experience of English conditions and his many years in not just international cricket, but cricket in general will provide essential support for Clarke, who cannot be expected to lead this team alone. Haddin's return is, in fact, largely based on the premise that he adds experience. In the light of Watson's resignation as vice-captain, calls for the permanent return of Haddin to the Test side intensified when it became apparent Australia were looking increasingly rudderless.
Haddin is a gritty cricketer who is more than capable of frustrating England with lower-order runs, and his keeping, although far from perfect, is probably more water-tight than the other wicket-keeper in the squad, Matthew Wade.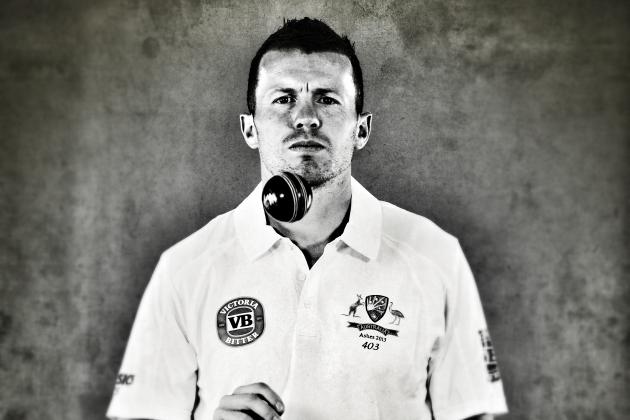 Ryan Pierse/Getty Images

Peter Siddle is the only bowler expected to start for Australia who has played a Test match in England before. Siddle is the lone fast-bowling survivor from the 2009 Tour and is the leader of this talented Australian attack.
Nothing epitomises Siddle more than his efforts in the Adelaide Test last year against South Africa. Beginning the day needing five wickets to win the Test, and ascend to the number one Test ranking, Australia fell one wicket short, but that was not due to lack of trying. Siddle ran in hard all day, bowling with pace, fire and passion. It was a monumental effort, and seeing him near the end of the day, panting heavily, recovering at the end of his run-up on his haunches was an inspiring sight.
But aside from being a tremendous trier, Siddle is a talented bowler. He bowls accurate lines and lengths, but with the X-factor of a bit of extra pace and bounce. He's not a tall man, but the sheer effort behind each ball ensures he gets the ball to lift off the wicket and hit the bat hard. The wickets in this series are expected to be hard and dry, and this will suit Siddle, who has had success on wickets with little assistance in for the faster bowlers.
This summer, Siddle's control and reliability must not waver in the face of enormous pressure, or else his inexperienced fast-bowling colleagues will be brutally exposed to responsibility that could well be too much to deal with.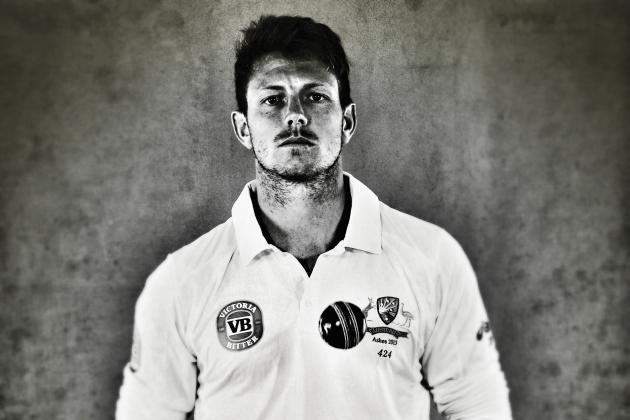 Ryan Pierse/Getty Images

Clarke aside, James Pattinson arguably poses the biggest threat to England more than any other Australian player. Pattinson has experienced a tremendous start to his Test career and has all the attributes to continue that in England.
Having played just 10 Tests, he already has three five wicket hauls and two four wicket hauls and has taken his 40 Test wickets at an average of 23.37. Admittedly, fast-bowling success against Sri Lanka should be analysed cautiously considering their struggles against the moving ball. But still, Test cricket is Test cricket and Pattinson has thus far swept aside all in his path. He is tall, lean and has a strong action, and in conditions that can help fast bowlers, he will be eager to get stuck into England's new opener Joe Root.
Australia's fast bowling is their strongest department, and although Siddle is regarded as the attack leader, Pattinson is the most dangerous weapon in the armoury. His brother Darren played a single Test for England in 2008. Forcing defeat upon the nation he believes treated his brother poorly is further incentive for the Victorian right-armer.
However, he'll have to deal with things such as the Lord's slope and a Duke cricket ball, things that are new to him, and he'll be facing a powerful English batting side. But if his career so far is anything to go by, he should have no trouble adjusting to the challenges presented.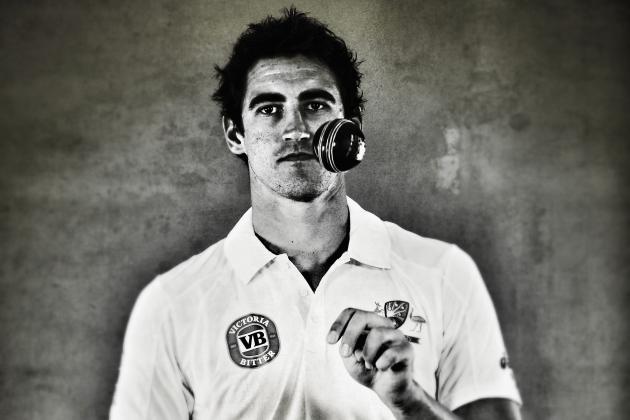 Ryan Pierse/Getty Images

England fans will certainly be disappointed to see their figure of fun, Mitchell Johnson, not in the squad, let alone the starting 11. However, his namesake and fellow left-armer Starc provides the Australian attack with its variation.
Starc has thus far had greater success in limited overs cricket for Australia but like Pattinson has all the attributes to have a successful Test career as well. He can swing the ball both ways and has a deadly yorker. Alastair Cook's record against left-arm bowlers is inferior to his career record, and thus Starc will have a crucial role in attempting to displace England's captain and leading batsman. His Test-best figures of 6-154 came against South Africa, and he dismissed Graeme Smith, Jacques Kallis and AB de Villiers. This south-paw has the potential to be a partner in crime with Pattinson for years to come.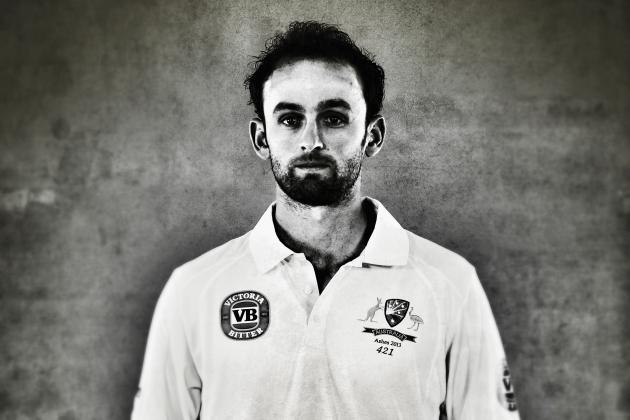 Ryan Pierse/Getty Images

Australia's spinner, Nathan Lyon, is sure to have a crucial role in this summer's Ashes. Despite much talk surrounding the visitors' pace attack, with pitches expected to be hard and dry, Lyon could well be called upon more often than many are expecting.
England are rumoured to be preparing dry wickets because they believe their pace bowlers are more capable of extracting reverse swing, but also because they believe Swann to be superior to Lyon. Whilst this may well be true, it would be foolish to underestimate Lyon.
At times during his fledgling career he has appeared out of his depth, but there have also been times when he has proved very capable—none more so than against India in his most recent Test match when he took 7-94 against an Indian batting order more than adept against spin bowling. Lyon does not have any exotic variations but bowls, at times, big turning off-breaks and has a dangerous quicker ball that skids on with the arm.
With Australia's fast bowlers expected to be applying pressure from one end, England may look to take the attack to Lyon but should do so with caution. England have struggled against spin bowling in recent times, and bowlers far worse than Lyon have taken many wickets. Only perhaps Kevin Pietersen could really upset Lyon's rhythm; and whilst Pietersen is surely the favourite, that particular head-to-head could be very interesting, especially on a wearing wicket.
Lyon's importance to Australia cannot be overstated.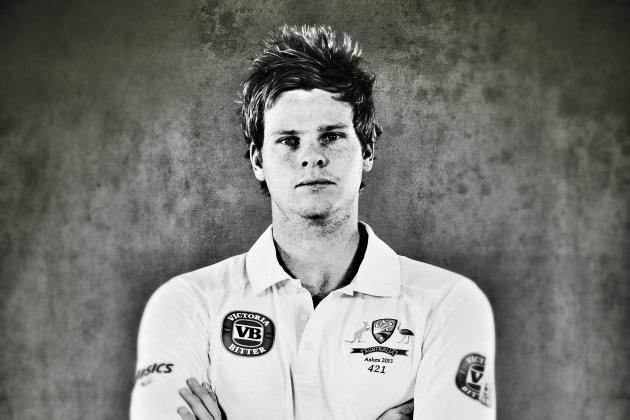 Ryan Pierse/Getty Images

Usman Khawaja is fast becoming the Rohit Sharma, Ravi Bopara and Darren Bravo of Australian cricket. He is enormously talented but has failed to convert that ability into significant runs and is increasingly a fringe cricketer. He will play for Australia again, perhaps even in this series, but when he does he must be sure to capitalise.
If he misses out on selection, Steven Smith can count himself unfortunate. He was not even included in the initial Ashes squad, but since his addition has seemed to impress the management and had success in the warm-up fixtures. He is a cricketer who can bat, bowl and field and is a surprisingly astute thinker. It would be a surprise were he not to feature at some point in this series.
Matthew Wade was until recently the man in possession of the gloves for Australia, but the leadership vacuum and some poor glove-work ensured his first stint as wicket-keeper was cut (arguably cruelly) short. Wade has already demonstrated that he is a capable counter-attacking batsman and is certainly next in line to take over from Haddin in the near future.
James Faulkner was being tipped for a place in the Test team when Australia arrived in England. He'd performed exceedingly well in the Indian Premier League, especially with the ball, and whilst questions were mounting over Shane Watson's ability as an all-rounder, Faulkner was surely growing increasingly confident of a Test berth. However, the news that Watson would open and Smith's success in the warm-ups has put to rest those rumours. His exact role in the side is still unknown, and whether he is good enough to bat at number seven is highly debatable.
Jackson Bird has only played two Tests, so it is difficult to read too much into his very impressive statistics. If he is called upon, England would be right to be worried. He is a bowler with enormous potential.
It would probably be accurate to say England would not want to face Ryan Harris. He may be one of the most injury prone cricketers of recent times but when he has played he has almost always had success, and he took an excellent five-wicket haul against England in Adelaide in the last Ashes series.
Australia's reserve spinner is young Ashton Agar. It speaks volumes about the dearth of spin-bowling options that were Nathan Lyon to be injured, Australia would be picking an uncapped 19-year-old spin bowler. The days of Shane Warne and Staurt MacGill are long gone.