Most Underrated 2013 NBA Free Agents Available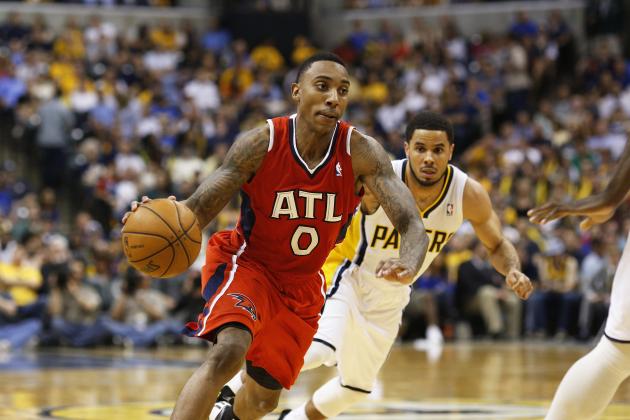 Joe Robbins/Getty Images

With a lot of the big names in free agency off the board, it's time for teams to scour the earth for that diamond in the rough.
The good news is that there are plenty of underrated talents still available—potential impact starters who could tilt an important game or specialists/role players who can make good teams better.
This is where the value exists. Here's a look at the most underrated players still available (for now) in free agency.
Begin Slideshow

»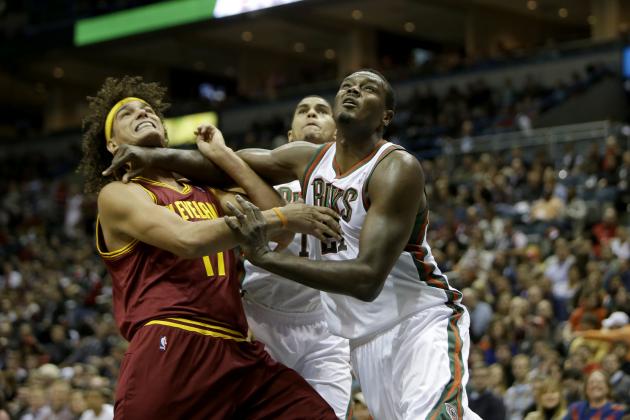 Mike McGinnis/Getty Images

Samuel Dalembert is a starting-quality center in the NBA, even if he didn't get extended minutes last year.
Dalembert fell victim to a crowded Milwaukee Bucks frontcourt and the emergence of Larry Sanders. As a result, he averaged his fewest minutes per game (16.3) since his rookie season.
What Dalembert did in those limited minutes, however, was very impressive.
Dalembert's total rebounding rate (the percentage of total rebounds grabbed by a player while on the court) was 19.4 percent. How good is that? It's a better rate than that of Dwight Howard (19.1), and it's also worth considering that Dalembert blocked the same amount of shots per 36 minutes as Howard (2.5).
Dalembert seems to be wildly underrated this offseason, especially considering his ability to shoot a mid-range jumper (52.6 percent from 10-15 feet) and provide a bit of stretch offensively. He'll block shots and eat glass, and he won't hurt you offensively like some other big men might.
If Dalembert ends up going to a team like the Miami Heat for the veteran's minimum, best of luck to everyone else.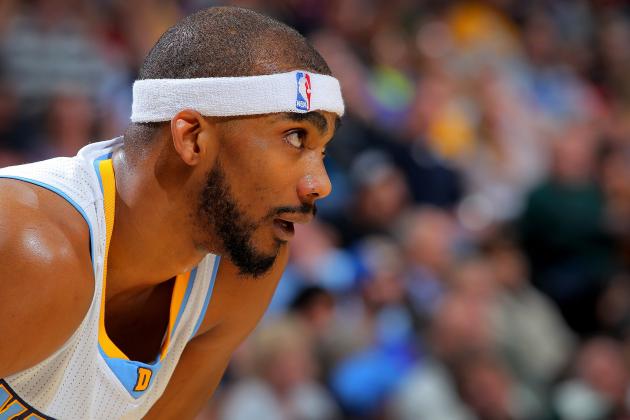 Doug Pensinger/Getty Images

Just about every coach in the NBA says they want to run more. It's one of those things fans and players love to hear. Running is fun, and playing basketball in a more free-flowing environment always sounds appealing.
The problem is, only a limited number of teams actually have the means to run. Most teams are pulling the ball out of their own net far too often or aren't dedicated to the realities of transition play, which requires athletes in prime shape.
Any team that signs Corey Brewer is signaling that they really do want to run, because few wings fuel a transition game quite like he does.
Brewer is an expert at leaking out in transition and flying up the court, collecting a ton of easy buckets and putting pressure on guys to sprint back. As a defender, he's active in the passing lanes, and his good speed and size make him a tough individual defender to shake.
Brewer takes a ton of risks, but he creates turnovers and is a relentless competitor who just keeps coming at his opponents. Offensively he still doesn't have a role, as he wasn't great as a corner three-point shooter, but if he could dial back his attempts in the half court, Brewer could end up being a steal for a fast-break team.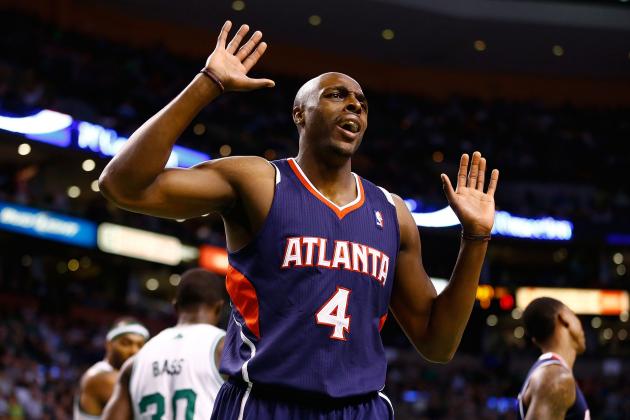 Jared Wickerham/Getty Images

As one of the few viable stretch 4s still available on the market, Anthony Tolliver has some value as an end-of-the-bench guy who can give spot minutes.
Tolliver isn't flashy, and statistically he leaves a lot to be desired, but he's a guy who plays with great effort and can feasibly defend all three frontcourt positions. If you view Tolliver through the same scope as you would, say, a Shane Battier, then you could get a good sense of his value.
Tolliver seems to be flying under the radar, but big men who can shoot free throws (78 percent for his career), create a bit of space on offense (32.5 percent career three-point shooter) and defend well don't come around all that often.
The former Atlanta Hawks forward is a useful piece and is much better than some of the other players who will fill out rosters toward the end of free agency.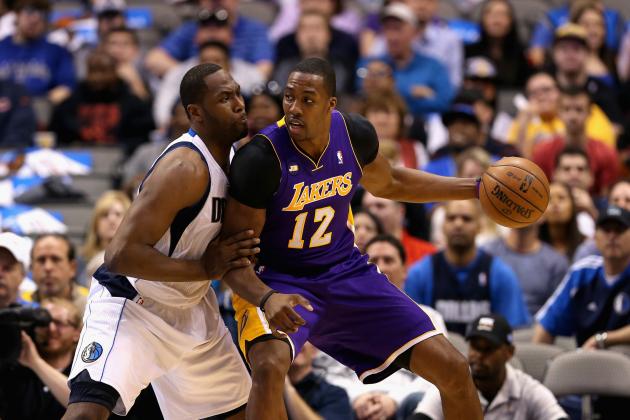 Ronald Martinez/Getty Images

Elton Brand knows the underrated-to-overrated roller-coaster ride better than anyone.
With the Chicago Bulls and Los Angeles Clippers, he was an underrated power forward who performed at a level on par with Kevin Garnett and Tim Duncan.
Then, when Brand signed a huge contract with the Philadelphia 76ers and got hurt, he quickly became overrated. Terribly overrated. And even as he eventually recovered some of his pre-injury form, the reputation stuck with him.
The 2012-13 season with the Dallas Mavericks wasn't Brand's greatest, but it was pretty good considering how the team was just slapped together. Brand crashed the glass, capably defended both big man spots and offered as much help defense as he could.
As far as defensive players go, you won't find many still on the market who are better than Brand. With those long arms and solid frame, he can bolster a team either as a 4 or a small-ball 5 and rebound from either position.
And don't think the 34-year-old big man can't help offensively. Although the days of him scoring consistently around the rim are more or less behind him, Brand still possesses a solid mid-range game, as he shot 41 percent from 10 feet and out last season. For comparison's sake, LaMarcus Aldridge shot 42 percent from the same range.
Brand can really add an important element to a good offense.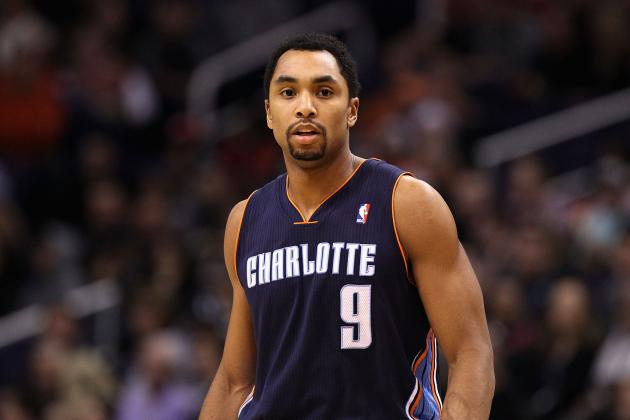 Christian Petersen/Getty Images

How is DeMar DeRozan worth $9.5 million a year, yet Gerald Henderson is unsigned?
The Charlotte Bobcats have something to do with it, sure, and it's pretty widely acknowledged that DeRozan is grossly overpaid.
Still, it's scary how similar the two are statistically and in profile. Both guys are superb athletes who live for mid-range jumpers, and they each have the tools to be good defenders but aren't quite there yet.
Though not a prolific dunker, Henderson may actually be a superior all-around player to DeRozan at this stage, as he's a better passer and team player.
It would be interesting to see Henderson, a restricted free agent, get an offer that the Bobcats wouldn't match.
Henderson's skills may be better suited to a contending team anyway, even though he almost certainly will have to extend his shooting range at some point. Good teams live by the three these days, and it's incredibly difficult for wing players to remain on the floor if long-range shooting isn't a part of their arsenal.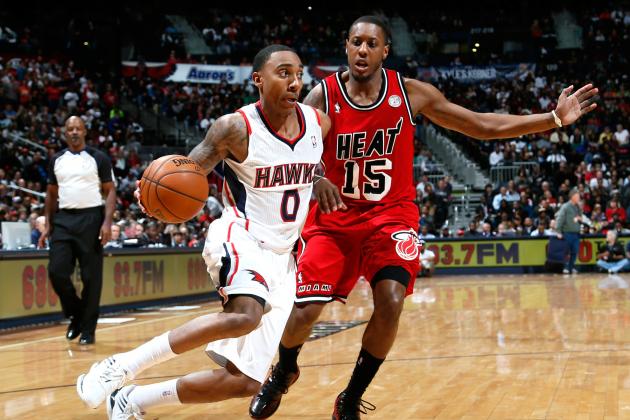 Kevin C. Cox/Getty Images

Jeff Teague is probably the best point guard remaining on the market, but he's not generating an awful lot of buzz.
Part of that likely has to do with Teague's restricted tag. Teams are always hesitant at the prospect of tying up money with an offer, so don't be surprised if Teague's value picks up toward the end of free agency.
Although Brandon Jennings is stealing a lot of the spotlight, you could certainly argue that Teague is a better player. Teague's career field-goal percentage is more than five percentage points higher, and he has a better assist percentage. He also has more win shares per 48 minutes and more steals per 36 minutes. He's also a better defender than Jennings.
If Teague played as many minutes in his first four seasons as Jennings did and used as many possessions, this likely wouldn't even be a discussion. But alas, Teague remains underrated—at least in relation to his free-agency classmates.
Teague could be a very good signing, but there aren't many teams in need of a point guard any longer. With his speed and ability to hit floaters in the lane, it would be a shame to see the Spurs-connected Atlanta brain trust (general manager Danny Ferry and head coach Mike Budenholzer) not give Teague a chance to be the Tony Parker of their system.