6 Veteran Free Agents the Cincinnati Bengals Should Bring in to Camp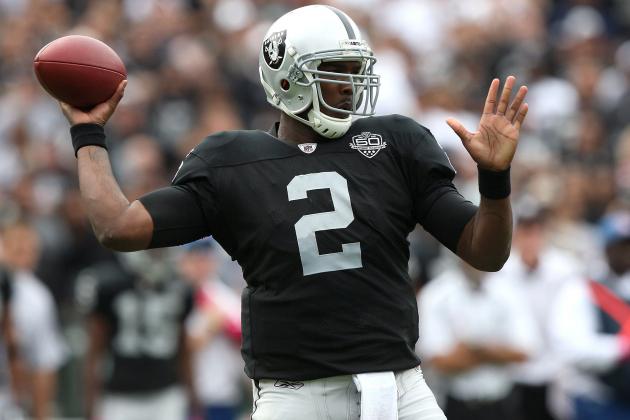 Jed Jacobsohn/Getty Images

The Cincinnati Bengals head into training camp with one of the most complete rosters in the NFL.
After another solid draft, the pieces are beginning to fall into place, and the Bengals are beginning to look like legitimate postseason contenders.
They're a team that's grown accustomed to addressing needs through the draft rather than free agency.
But there are some players still without teams whom the Bengals should consider inviting to camp.
Let's take a look.
Begin Slideshow

»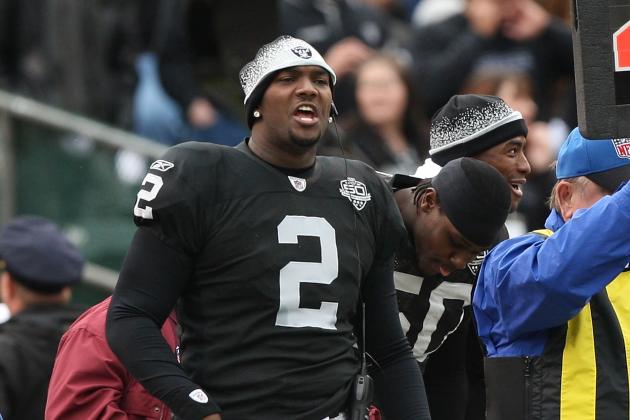 Jed Jacobsohn/Getty Images

The Cincinnati Bengals have a lackluster set of backup quarterbacks.
John Skelton comes to Cincinnati with a handful of wins under his belt, while Josh Johnson banks on his prior experience in Jay Gruden's system.
The fact is, neither will provide us with much hope if Andy Dalton goes down injured.
Perhaps JaMarcus Russell won't, either. But isn't it worth a gamble?
Gambling on a backup QB who will likely never play beyond preseason isn't really much of a risk. So why not throw some incentives at Russell and see what he brings to the backup battle in training camp?
There's no risk of drama, either. Dalton is 100 percent the starting QB of this team. Bringing in Russell for training camp won't have the slightest effect on Dalton's standing.
The former Oakland Raider has undergone a dramatic transformation this offseason, and it'll be interesting to see if he can produce on the field.
It would certainly make for good watching on Hard Knocks.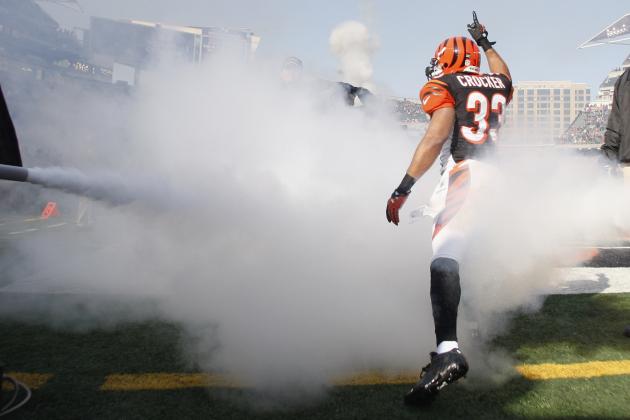 John Grieshop/Getty Images

Bringing back Chris Crocker is definitely an un-sexy signing. But the Bengals are no closer to figuring out who their starting strong safety is.
Last year, Cincy re-signed Crocker out of desperation when Jeromy Miles and Taylor Mays failed to make the grade.
Fast-forward to now, and not much has changed.
The Bengals added Georgia strong safety Shawn Williams in the third round of the 2013 NFL Draft, but we'll have to wait for training camp to see if he'll be ready to challenge for a starting spot.
He's a tough in-box safety with some serious speed. He's also got the potential to develop into a leader on the Bengals defense, as his vocal presence in the Georgia secondary suggested.
So outside of him, we're really looking at yet another battle between Miles and Mays. Crocker can once again be the insurance policy.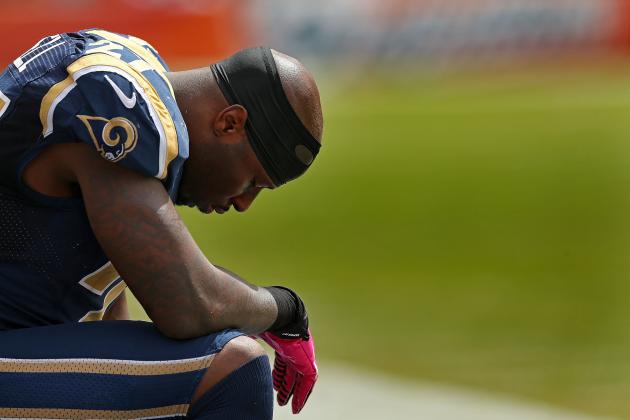 Mike Ehrmann/Getty Images

Another in-the-box strong safety with something left in the tank is 32-year-old Quintin Mikell.
A cap casualty in St.Louis, Mikell could provide some veteran experience during training camp and possibly beyond.
At the time of writing, the Carolina Panthers are said to be very close to a deal with Mikell, although a few days have passed since the last report.
If they decide to go different route, the Bengals would be wise to at least throw a call in Mikell's direction.
He could very well be a starter for Cincinnati after totalling 101 tackles, a career-best three sacks and four forced fumbles last year.
Miles, Mays and Williams would all benefit from having a veteran to work with, and Mikell would be a good addition.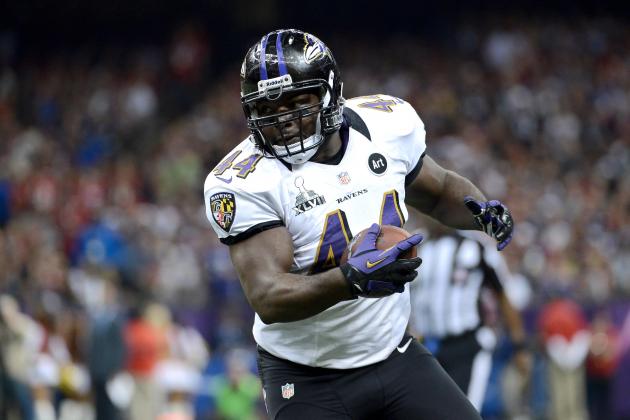 Harry How/Getty Images

Vonta Leach doesn't fit in with what the Bengals seem to be doing at fullback. Orson Charles's transition from tight end to fullback illustrates exactly that.
The Bengals are gearing up to be pass-happy in 2013. While they've added an impressive RB in Giovani Bernard, he may well be catching more balls than running with them this year.
Leach is drawing significant interest from a number of NFL teams, and it's for good reason. Arian Foster and Ray Rice have thrived running behind Leach, and teams are eager for a three-peat.
So could BenJarvus Green-Ellis benefit from Leach's blocking prowess?
Absolutely. BJGE isn't an elite RB, and Leach's presence could only do good things for him. While the Bengals are determined to use versatile players such as Charles, they'd be wise to consider Leach.
But is that enough to warrant competing with other teams for his services?
Not really.
Chris Pressley has a real opportunity to emerge this year. If he can come back from his quad injury, he's perfectly capable of doing everything the Bengals need at the position.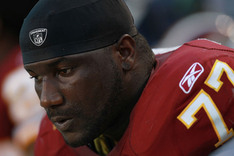 Robert Martinez /Getty Images
Jammal Brown missed all of the 2012 season with a hip injury. It wasn't the first time, either. Brown missed all of 2009 with a torn ACL.
He's 32 years old and on his way out of the NFL.
But depth on the offensive line is always a hot commodity, and it's likely someone will take a flier on Brown at least as far as training camp.
The Bengals should consider being that team.
Brown has never regained his Pro Bowl form from 2006-08, but he has been good as both a run-blocker and pass-blocker when healthy. He could be capable when called upon.
He could provide depth for the Cincinnati Bengals on the left side of the line, competing with Tanner Hawkinson in camp.
He may not make the squad, but if he appears healthy, it might be worth giving him a chance.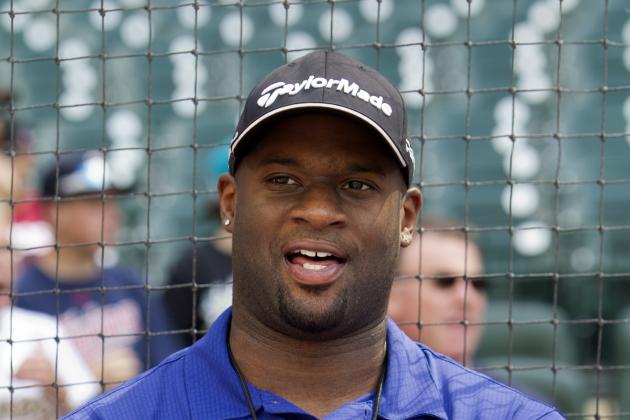 Bob Levey/Getty Images

With so many teams facing a QB conundrum in 2013, it seems bizarre that nobody has picked up Vince Young.
So if you're not sold on JaMarcus Russell as a backup for Andy Dalton, how about VY?
For the same reasons as previously mentioned, Young could provide for more upside than Skelton or Johnson.
He would also give fans a little bit more hope should Dalton suffer a significant injury.
He's got a high ceiling and the ability to beat teams with his legs and his arm. He may not be entirely consistent, but as a backup, he doesn't really need to be.
As with Russell, there would be no danger of drama in camp. Young is used to playing second fiddle now, and his presence would do little to affect Dalton.
Bringing VY to camp should be a no-brainer.