Summer Assignment- What Is Patrick Kane's 2013 Grade?
Use your ← → (arrow) keys to browse more stories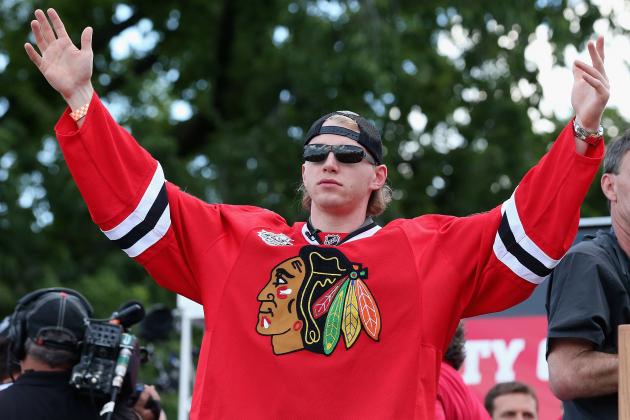 Jonathan Daniel/Getty Images

Contract Status- Signed for two more season through 2015 at $6,300,000 each year. Summary- Patrick Kane played oversees during the lockout and he was on fire when the season started including scoring the first goal of the NHL season on the powerplay.