EPL: Top Candidates to Break the 15-Goal Mark Next Season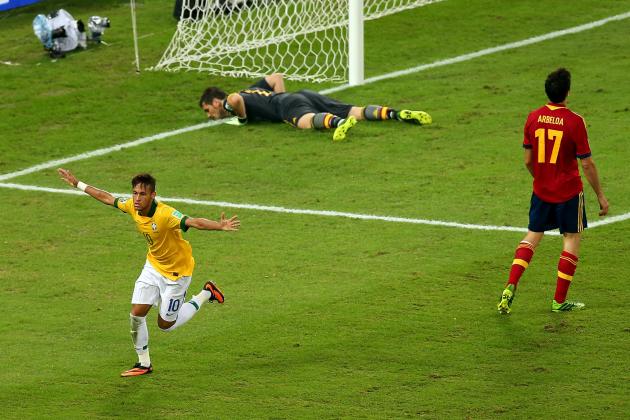 Ronald Martinez/Getty Images
Jubilation follows goals
Goals make the beautiful game tick.
It can be struck with the head, the feet or even hands, although the latter is illegal!
But it is when the ball jostles and settles down in the back of the net, the true excitement of the collective billions who are watching begins to transpire.
It provides moments when that Latin American commentator on the television goes "Goooooaaaaaal" for a period that seems unending. Moments such as these capture the spirit of the game at its fullest.
However, these moments also make the difference between victory and defeat.
So, when the 2013-14 English Premier League season kicks off mid-August, remember the following players' profiles.
Here are 10 candidates that can certainly set the league on fire with their striking exploits.
Begin Slideshow

»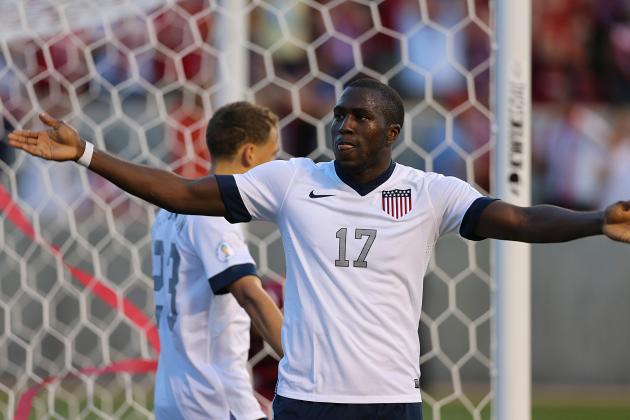 George Frey/Getty Images
Jozy Altidore set to sign with Sunderland FC
Jozy Altidore's on fire.
Having scored four goals in his last four international appearances, the USMNT striker has landed once more on these shores, this time with Sunderland.
Altidore had a record season last time with former club AZ Alkmaar in the Dutch league Eredivisie, scoring 31 times in 41 games.
Altidore's previous stint in the English Premier League, with Hull City during the 2009-10 season, proved to be a disappointing one with the striker failing to impress at all.
Although the 23-year-old faces increased pressure to perform this time, expect the American to put his best foot forward and perform to expectations at Sunderland FC.
At least, Paolo di Canio will make sure of it happening.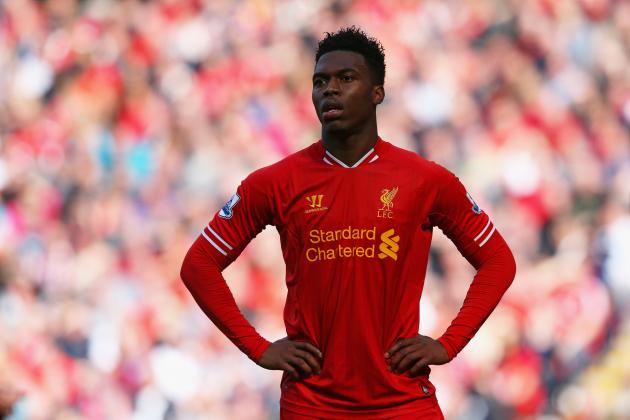 Julian Finney/Getty Images
Daniel Sturridge's first full season should be a relative success
The Liverpool striker impressed one-and-all during the second half of the season, that also coincided with improved fortunes for his club.
Liverpool's top four ambitions rest on his shoulders and Luis Suarez's, should the Uruguayan be at Melwood past the August 31 deadline.
However, with an impressive start to his life at Merseyside, where he smashed 10 Premier League goals—including a hat trick vs. Fulham towards the close of the season—in just 14 appearances, expect Daniel Sturridge to push on and improve the stats.
He's got at least six fixtures when the season kicks off to show the club and his boss, Brendan Rodgers, that he is indeed worthy of a starting spot while Suarez sits it out serving his ban for "biting" Chelsea's Branislav Ivanovic.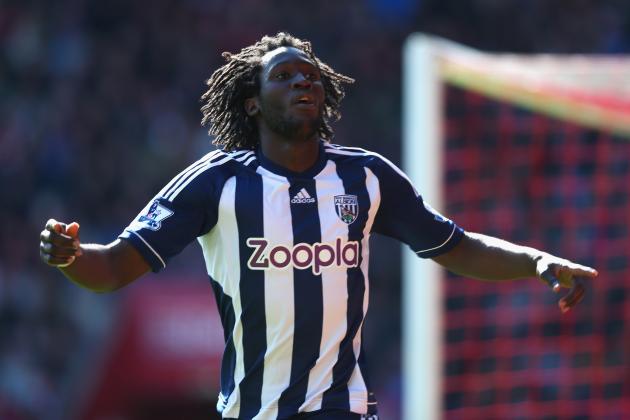 Paul Gilham/Getty Images
Lukaku looks to move on
The 20-year-old Belgian is an absolute beast.
Noted for scoring a second-half "perfect" hat trick against Sir Alex Ferguson's Manchester United, which was incidentally the legendary Scot's last game in-charge of the club, Lukaku has plenty of reasons to hope for a good season in the Premier League.
Lukaku made the switch to Chelsea FC two summers ago but failed to nail a place in the team, not of his own undoing, but because he was afforded very few chances.
Subsequently, he spent the last season on loan at Midlands club West Bromwich Albion and ended up scoring 17 times in the Premier League, more than any of his Chelsea club-mates could muster, including £50 million man Fernando Torres.
With Jose Mourinho once again calling the shots at the London club, Lukaku has more to look forward to, primary amongst which, if indeed he succeeds, dislodging Fernando Torres from the starting XI.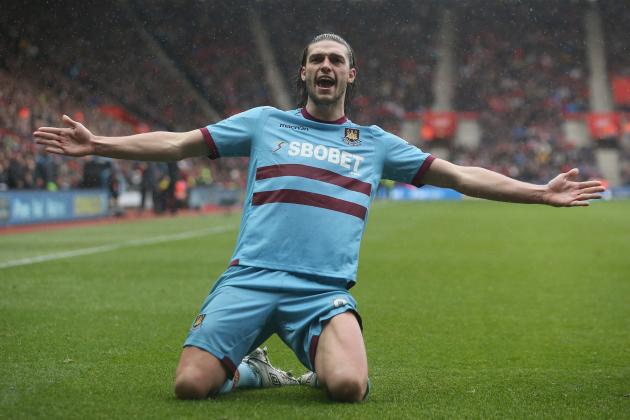 Ian Walton/Getty Images
Andy Carroll hoping for a career revival
Yes, I'm giving Andy Carroll better chances to succeed this time around.
With a playing style that better suits his attacking instincts and a manager who prefers to build a team around Andy's strengths, the tall Geordie has every reason to succeed should he stay fit.
Plus, the incentive to make the 2014 World Cup squad for England would push him to deliver better.
Iago Aspas, Liverpool's new signing, could be a surprise out of the pack.
Celta de Vigo academy's last export, although at the time of signing his club was Rayo Vallecano, Michu fared beyond expectation during his debut season in the Premier League.
So, fingers crossed, Aspas proves to be worth every penny and knocks down important goals for his club.
Ricky van Wolfswinkel has better odds than any of the above to succeed.
Norwich welcomes van Wolfswinkel into their setup having bid goodbye to veteran striker and captain, Grant Holt, who is set to join Championship side Wigan FC.
Ricky van Wolfswinkel thus becomes the Canaries' primary attack option and expect most of the chances to fall at his feet.
The Dutchman has consistently scored in double figures over the last four seasons. So, expect him to make the most out of the scoring chances presented to him.
This here is a player who can very well be the top scorer for his club.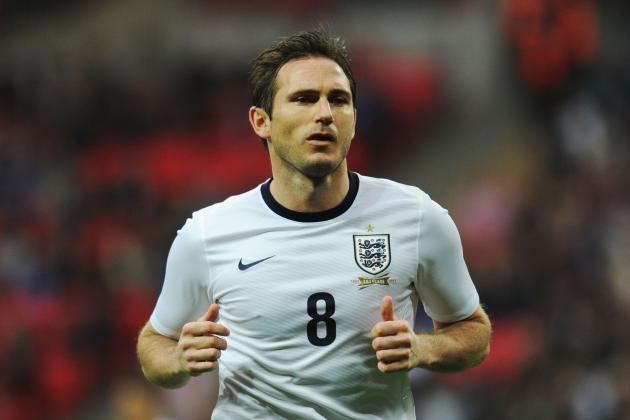 Shaun Botterill/Getty Images
Lampard another double figure season?
Rickie Lambert became the top-scoring Englishman last season when he finished with 15 goals to his name playing for Southampton FC.
At 31, he still is his club's primary attack weapon, as all that Southampton has managed to bring in during the transfer window, as of this writing, is a centre-back from Lyon.
Expecting Lambert to better his stat from last season can be a little farfetched, but the 10 goal barrier should be what he aims for at the start of the season, preferring instead to build on from it during the later stages.
However, one player who you can fully expect to break the double digit mark is Frank Lampard.
After a whole season riddled by contractual sagas, Lampard eventually tied himself to Chelsea for another year even as he went about breaking records in a fashion only he knows.
Bobby Tambling's 40-year record went tumbling down the way as Lampard clearly etched his name in the record books of Chelsea FC, establishing his legend status beyond doubt.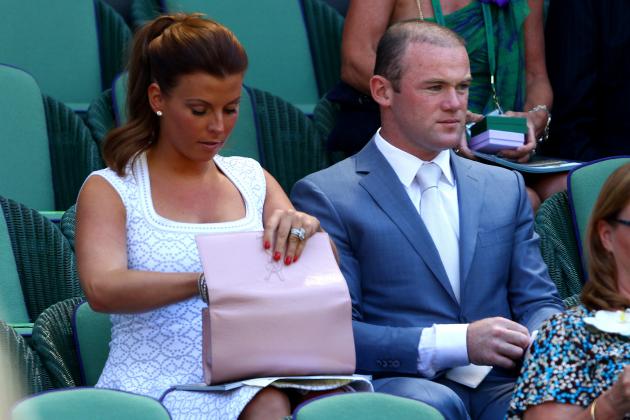 Clive Brunskill/Getty Images
Wayne Rooney with wife Coleen at the Wimbledon Men's Finals
Let's get one thing out of the way.
Wayne Rooney is not leaving Manchester United.
Even if the idea actualises, expect Rooney to stay in England, moving either to Arsenal or Chelsea as has been rumoured. With the World Cup next year, the FA would pull all strings to ensure that their star man remains in England.
However, on Rooney's mind would be another issue.
And that would be to sort out his below average scoring returns from last season. Part of the blame falls on Robin van Persie's arrival that effectively restricted Rooney's involvement upfront.
But Rooney, who is set to play his 10th season with Manchester United, would look to put the disappointments in one corner and push on to reclaim his status as United's primary attacker.
Rooney is also 54 goals shy of becoming Man United's all-time top goal scorer, a spot currently held by the great Sir Bobby Charlton.
Nevertheless, expect David Moyes to persuade Rooney to set aside differences and stay and fight for the club's cause.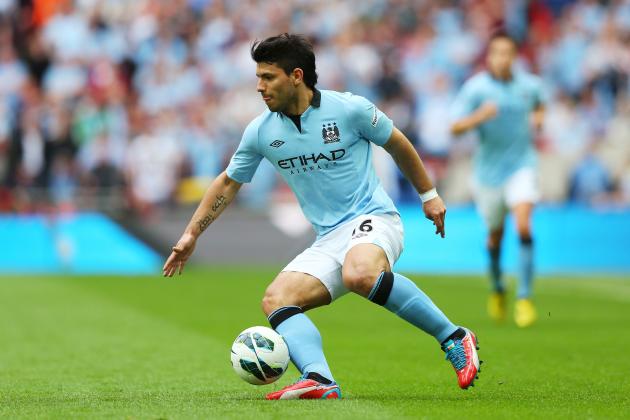 Alex Livesey/Getty Images
Sergio Aguero back to his best?
Few expected the scrappy frontman to have a quiet season following an impressive 23-goal debut campaign, which also ended with his club lifting the Premier League trophy.
But Aguero's off-field troubles with his personal life, as well as Manchester City's back scene troubles that ended with the firing of Roberto Mancini, ensured Aguero had a so-so season for the club.
Plus, there is also the fact that Edin Dzeko and Carlos Tevez shouldered the scoring load during much of last season.
However, with a new manager in Manuel Pellegrini inserted into the set-up and a few choice signings like Fernandinho and Jesus Navas—with more likely enroute—Man City can once again pose a title challenge.
And leading that challenge from the front would be Sergio Aguero.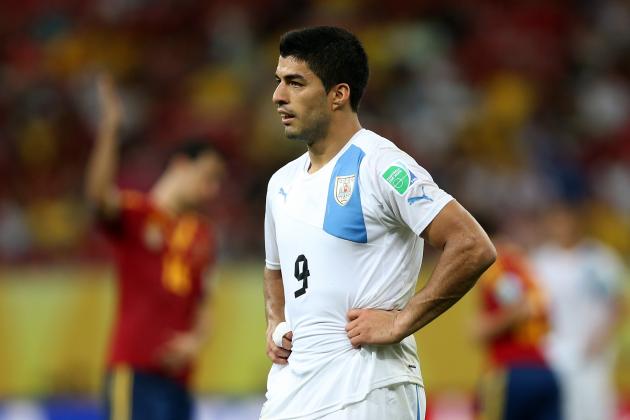 Jasper Juinen/Getty Images
Suarez—Will he still be at Liverpool on September 1?
The troubled Liverpool striker quite literally carried his club across the finish line last season.
Well, that was until he decided to take a piece off of (no pun intended) Chelsea defender Branislav Ivanovic.
Subsequently, the FA handed him a 10-game ban.
Now faced with a situation where he has to sit out Liverpool's first six fixtures, Luis Suarez, if he remains a Reds player beyond August 31, would look to once again lead the way for the Merseysiders.
But with all the transfer rumours, who knows, Suarez might have played his last game on English soil already.
Richard Heathcote/Getty Images
RvP to lead Man U to victory?
Robin van Persie once again finished on top of the scorers chart last season.
It was the second season running that the Flying Dutchman has single-handedly influenced results of games for the clubs that he has represented.
Since leaving Arsenal, van Persie showed no signs of stopping—despite the UEFA Euro 2012 slump and the mid-season dry run during early 2013—and plundered 26 Premier League goals and 30 overall from 48 appearances.
Recently named the captain of his national team, van Persie's goals won his club their 20th title.
However, there shouldn't be any doubts as to his ability to put the ball in the back of the net.
David Moyes would have had a parting message from Sir Alex Ferguson indicating how important he is to the squad.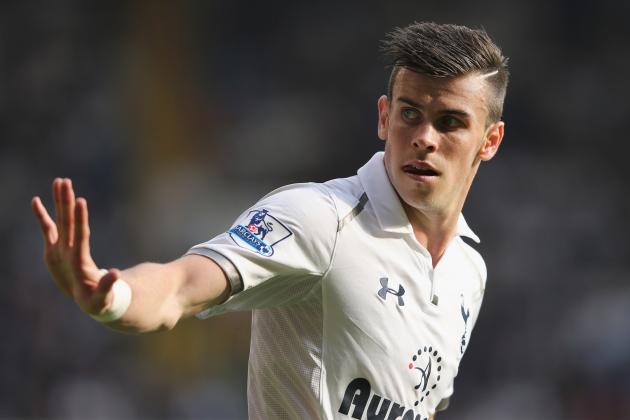 Ian Walton/Getty Images
Gareth Bale to stay at White Hart Lane
Gareth Bale has every chance of improving massively on his goals tally this upcoming season.
His purported transfer to Real Madrid now put on-hold; expect Bale to pick back up from where he left off last season.
He swept the awards for his 26 goal return on 46 appearances.
With Spurs and Andre Villas-Boas intent on building the squad around him, there is virtually no other reason to believe that Bale cannot improve upon his statistics.
But, the burgeoning question is how much longer can they hold onto him?
Another season without Champions League and most certainly, he is off.
Note: Players grouped together in a couple slides have been estimated to have equal odds to score around the same number of goals for their respective clubs.