4 Dark-Horse Candidates to Make the Miami Dolphins' Final 53-Man Roster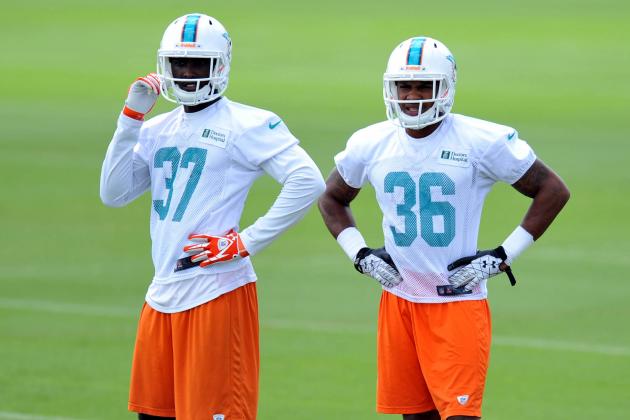 Steve Mitchell-USA TODAY Sports

As of now, the Dolphins roster consists of 90 players. Some have secured roster spots, others are just camp bodies, and others will be fighting for a spot on the roster until the last day of the preseason.
Miami's roster is full of competition at different positions that will allow the best player to ultimately win the preseason battle and earn a roster spot.
There was a lot of competition during OTA's, but when training camp rolls around in late July, the intensity will pick up, and emotions will run wild. Joe Philbin will have a lot of difficult decisions to make before Miami's Week 1 game against the Cleveland Browns.
Now, let's take a look at some players who will surprise many and will ultimately win one of the 53 roster spots.
Begin Slideshow

»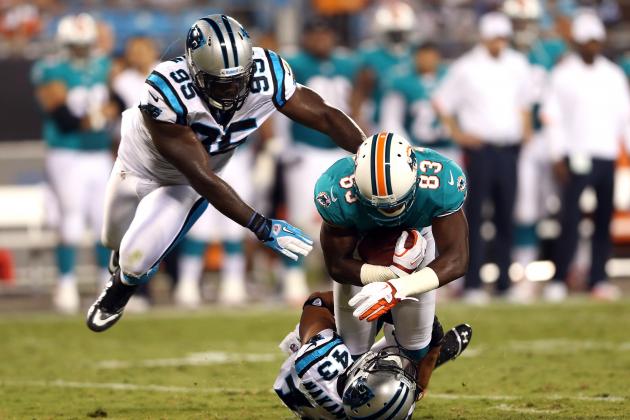 Streeter Lecka/Getty Images

During his junior season at Texas A&M, Jeff Fuller was considered one of the best wide receivers in the country. He decided to return for his senior season, and his production dropped off considerably.
When the Dolphins signed him as an undrafted rookie in 2012, he would have a chance to make the roster given the fact that Miami's wide receiving corp was one of the worst in the league. However, he was unable to secure a roster spot but was signed to Miami's practice squad.
This year, Miami's wide receiver group is much improved, which limits Fuller's chances of making the 53-man roster.
What he has in his favor is the fact that he is 6'4". Miami lacks size on the boundaries, and that is something Fuller brings to the table. He has great leaping ability and is able to reach over defenders to snatch the ball away.
If Fuller can prove that he can be consistent, he may be able to sneak onto Miami's final roster.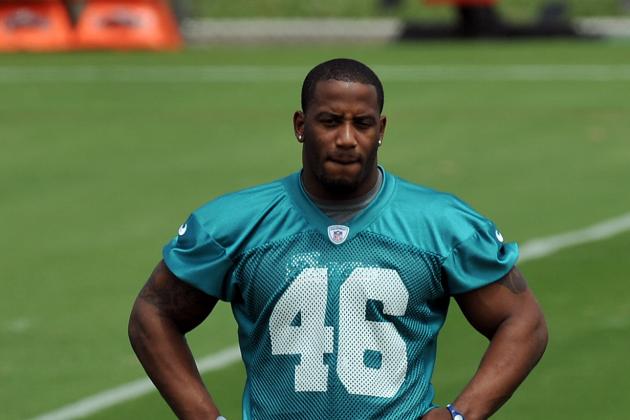 Steve Mitchell-USA TODAY Sports

Jonas Gray is not necessarily a dark horse, but he may surprise a lot of people if he makes the roster. With Miami likely going with Lamar Miller as the starting running back and Mike Gillislee with a roster spot pretty much secured, Daniel Thomas and Gray are left to battle it out for the third running back spot.
Miami will likely use Marcus Thigpen as a kick and punt returner, making him the fourth running back on the roster. This means that the Dolphins will go into the season with either Thomas or Gray.
Joe Philbin doesn't have any loyalties to Thomas. He did, however, sign Gray as an undrafted free agent in 2012 and kept him around all season even though he was recovering from ACL surgery.
If Gray is able to outperform, or even be in the same level as Thomas, the Dolphins will likely go with him. Both players are powerful backs who will come in handy in the red zone and in short-yardage situations.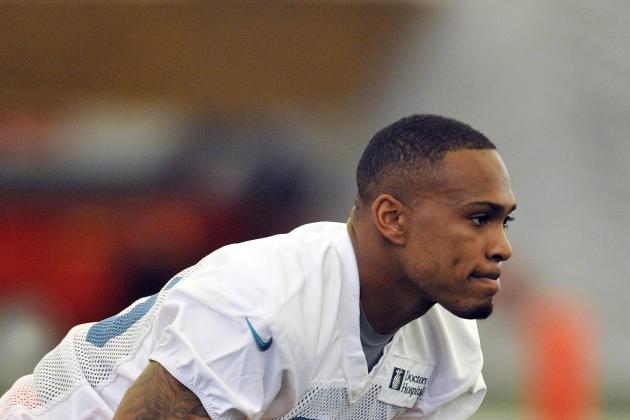 Steve Mitchell-USA TODAY Sports

When teams spend a draft pick, even if it's a late-round pick, on a player, they are usually kept around. This will likely be the case with Don Jones, who was drafted in the seventh round this year.
Jones played cornerback and some safety at Arkansas State and was drafted as a cornerback, but the Dolphins have been using him as a safety, where he has impressed coaches the most.
Miami has a talented crop of safeties already in place with Reshad Jones and Chris Clemons as the starters. Behind them are Kelcie McCray and Jimmy Wilson. With a talented group at safety, Jones may find himself as the odd man out. However, he has shown enough so far that may garner him a spot on the roster.
The most important thing for Jones is to impress coaches on special teams. Wilson is one of the best players Miami has in this department, which will probably secure him a roster spot. Like Gray, McCray was also kept around last year even though he was injured all season.
The last safety spot will probably come down to McCray and Jones. This one may be one of the funnest, most intense battles during training camp.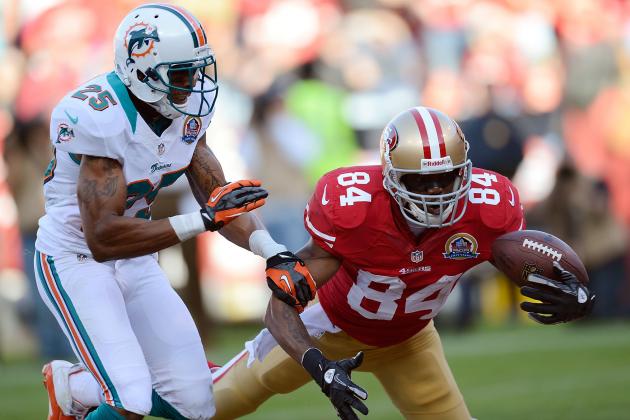 Thearon W. Henderson/Getty Images

The Dolphins have a lot of bodies at cornerback this year. Even though they lost Sean Smith, Miami was able to sign Brent Grimes and drafted Jamar Taylor and Will Davis in the second an third rounds.
Richard Marshall will also be making his return after suffering a season-ending back injury early in the season. Miami also has veteran Dimitri Patterson fighting for a roster spot along with Nolan Carroll, R.J. Stanford and Julian Posey.
With Grimes likely being used as the No. 1 cornerback going into the season, the rest of the group will be battling it out for what may be five more cornerback spots.
The two rookies will most likely earn a roster spot with Marshall securing another. This will leave out the fifth cornerback spot and maybe a sixth. Carroll didn't show he could handle being a starter in the league last season, but as a fifth cornerback, he does have some value.
Miami's sixth cornerback spot will likely come down to Patterson and Stanford, who were both on the roster last season. Patterson has a big contract that the Dolphins won't be willing to pay him if he's not the second or third cornerback on the depth chart. Stanford showed some progress last season, and if he continues to show improvement during the preseason, he may find himself as part of the 53-man roster.
Like the competition at safety, this one sure has the potential to be intense.