UFC 162: 5 Fights for Chris Weidman to Take Next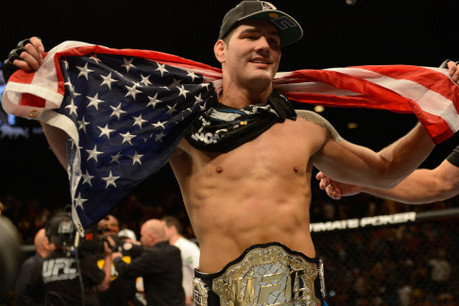 Photo Courtesy TheExaminer.com
It hasn't even been 24 hours, but there is already little left to say about Chris Weidman's defeat of Anderson Silva at UFC 162. Fanboys of Silva and haters of Weidman will say Anderson beat himself. Fanboys and bandwagoners of the new champ will state, "I told you so." The rest of us will know something special occurred, and all of us were lucky to see a great moment come to fruition.
Who is next for Weidman is an interesting question that could be open to some debate. There are a couple of obvious top contenders and a handful of possible outliers. How the UFC looks to establish the division will determine who gets the next shot.
The 185-pound class is now open to parity. Anderson's dominant reign created hungry challengers who upped their respective skills as they looked for any way to beat the former champion. Weidman is tasked with proving he can stand triumphant atop the mountain of bodies he must splay before his own throne.
Begin Slideshow

»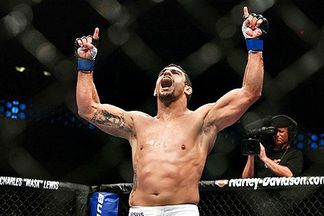 Photo courtesy ESPN.com
If Weidman had failed to defeat Silva, Vitor Belfort would be a no-brainer for the next title shot. With Weidman now the champion, it is possible there is some discussion before pen is put to paper for the Phenom's second attempt at the belt.
Vitor is dangerous for any champion. His experience mixed with his almost otherworldly speed/power combination make for probable fireworks. That said, Vitor can sometimes come to a fight with a lack of zeal or a curious cerebral strategy, such as in his fight against Jon Jones. UFC president Dana White has to be aware of that fact.
The worry of a GSP-like belt battle mixed with the continual concern over testosterone replacement therapy affords the UFC a bit of wiggle room to allow a leapfrog of Belfort.
With all that said, Belfort is still one of the more deserving and exciting fighters in the middleweight division. He brings energy and violence to a majority of his bouts. He also carries with him the prospect of luring back the throngs of Brazilian fans that may feel dejected after the loss of their MMA messiah.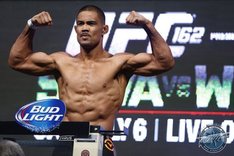 Photo courtesy of BloodyElbow.com
"If Anderson doesn't fight, I would love to step in," said Munoz in the UFC 162 post-fight press conference, per MMA Weekly.
Munoz was dominant in his beating of Tim Boetsch in Vegas. The win does set up a worthwhile rematch with the new champion, but one would be wise not to put the cart before the horse, as some found Munoz's performance almost too good to be true.
There was an instant smattering of whispers regarding Munoz's new-found physique and extra pep in his step in his UFC 162 bout. To be wholly fair to Mark, it should be assumed that he is no longer dealing with adversity that kept him from training to his fullest. At the same time, the bulged veins on his arms and hyper-toned physique raised a few eyebrows. Even a possible concern over positive tests could see the UFC give the "Filipino Wrecking Machine" a cold shoulder regarding a title shot.
If Munoz does pass a drug test, or is not tested at all, he has some claim for a top-contender position. If nothing else, perhaps a bout between him and Vitor would be useful while Anderson Silva decides if he wants to return to the Octagon.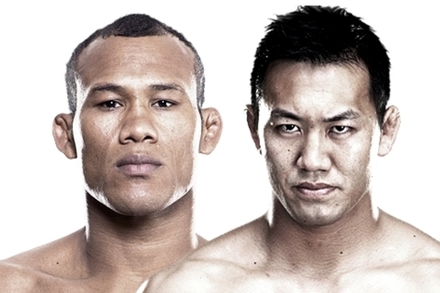 While the Japanese middleweight may not be an obvious choice for the next title contender, he continues to notch UFC wins the way a contender should. Meanwhile "Jacare" has spent a majority of his career lurking in the shallow waters of lesser leagues, awaiting the opportunity to show he can beat anyone in the 185-pound division.
Okami had a rough go in his first title shot. He was in a heavily hostile environment and was torn asunder by Anderson Silva. The gravity of the moment may have simply got the better of him and Anderson mopped up what was left. Outside of the loss to Anderson and upset loss to Tim Boetsch in his return bout, Okami has proven time and again that he's one of the best wrestlers in the division. He is currently riding a three-fight win streak, which should keep him in constant contention for the belt.
Souza has won eight of his last nine bouts. He holds wins over Tim Kennedy, Robbie Lawler and Ed Herman during that streak. A decision loss to Luke Rockhold in 2011 is the only snag on his recent record. It could be easily overlooked if he can defeat Okami with any level of dominance.
Both fighters are likely considered one more fight away from a title shot. Still, circumstances can leave the door open for "Thunder" or "Jacare" if injury befalls a top challenger and either man is healthy.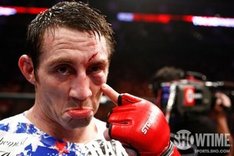 Photo courtesy MMAMania.com
If you ever needed a dark-horse contender for the middleweight division, Tim Kennedy is your man.
The former special forces member is not considered a top contender after his defeat of Roger Gracie at UFC 162. That said, if injury befalls the next challenger, Kennedy is the prefect short-notice replacement. The always-be-prepared mentality that comes with a special forces lifestyle makes Kennedy a viable challenger for the champion, even with only days to prepare.
If called upon, Kennedy will put in a gritty performance no matter how short the notice. He will fight with everything he has regardless of the odds, which is all fans can ask for. Kennedy is one of the few who, on short notice, can still pose a threat to anyone in the division, including a champion like Weidman.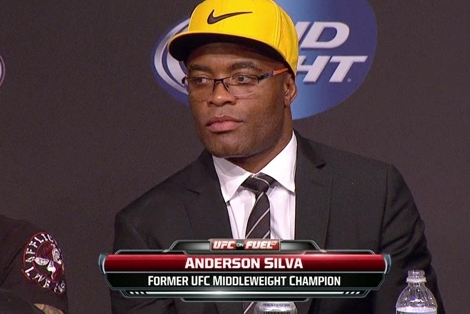 Photo courtesy Fuel.tv
Directly following the loss at UFC 162, Anderson Silva stated he was not interested in a rematch, according to ESPN.com's Franklin McNeil. The notion was so devastating to some that they began proclaiming the fight was a fix on various MMA forum boards. Dana White said that the concept was "The stupidest thing I've ever heard" at the post-fight press conference, via MMA Torch. White also made it clear he wanted to see a rematch when all is said and done but understood if Anderson needed time.
Little needs to be said regarding why Anderson deserves an immediate rematch. He is the most dominant champion in UFC history and many believe if he comes back, he will obliterate Weidman. His being caught once does not allow anyone to write him off as being past his prime. Silva has always played a dangerous counter-striking game. Being caught once or twice does not negate an astounding career full of accomplishments.
The rematch may be a half-year down the road, however. Anderson might need to be coaxed. A loss is something he has grown unaccustomed to. Fans can only hope his fighting spirit returns in short order. If and when that happens, anything that isn't a main event title shot for "The Spider" would just seem wrong.