Bubble Watch for Baltimore Ravens' Training Camp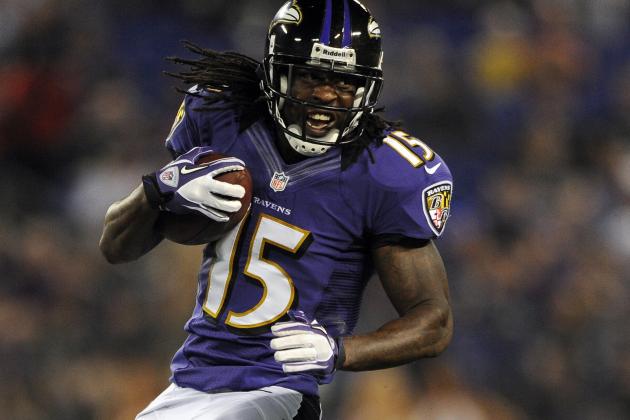 Patrick Smith/Getty Images

The Ravens' roster is pretty set, with few question marks. Only a handful of players are on the bubble, and nearly all of them are receivers or cornerbacks.
With excellent depth at both positions, the Ravens will have some decisions ahead. Usually, the Ravens make these decisions based on special teams play, so that will be something to watch during training camp.
With so many question marks at receiver, though, special teams ability may not be enough. The Ravens have a lot of talented guys, so the receivers on the final roster will have to prove that they belong on offense as well as special teams.
Let's take a look at those receivers and the rest of the Ravens on the bubble.
Begin Slideshow

»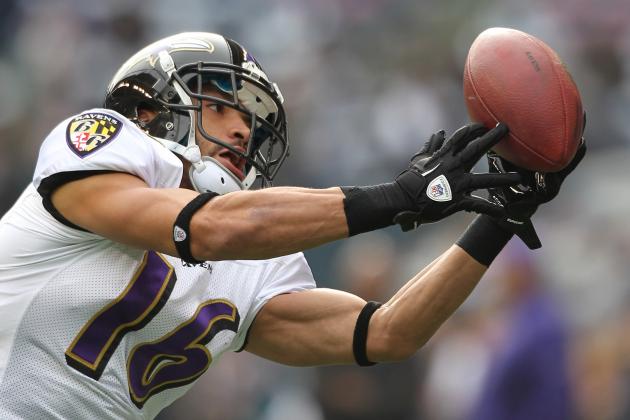 Otto Greule Jr/Getty Images

There are some sure bets to make the roster at receiver for the Ravens: Torrey Smith, Jacoby Jones, Deonte Thompson and Tandon Doss. Aaron Mellette also has a great shot thanks to his upside and status as a recent draft pick. That leaves the rest of the guys.
David Reed might have the best chance of the bubble guys. He excels after the catch and was an excellent kick returner before fumbles became an issue. Last year, Reed came back from injury to be a solid special teams player.
Reed's special teams play gives him an inside track to be the final receiver to make the roster.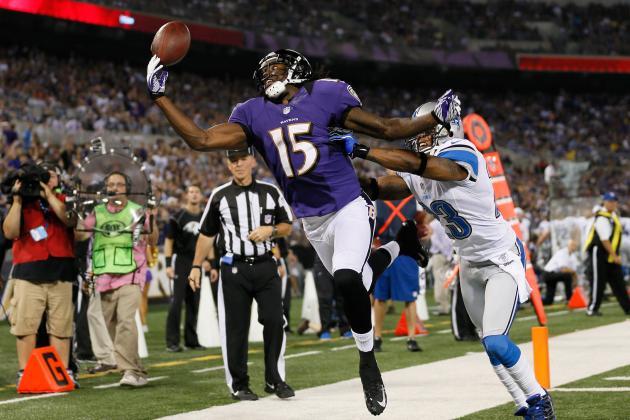 Rob Carr/Getty Images

Like David Reed, LaQuan Williams has made most of his impact on special teams. Unlike Reed, Williams lacks upside as a receiver, which puts him on the wrong side of the roster bubble.
Williams has a knack for making incredible catches, but he also has a bad tendency to drop catchable balls. He is too inconsistent as a receiver to earn offensive reps, so his special teams play will need to carry him.
With the Ravens' depth at receiver, that might not be enough. Williams will need to find a way to separate himself as a receiver to make the roster.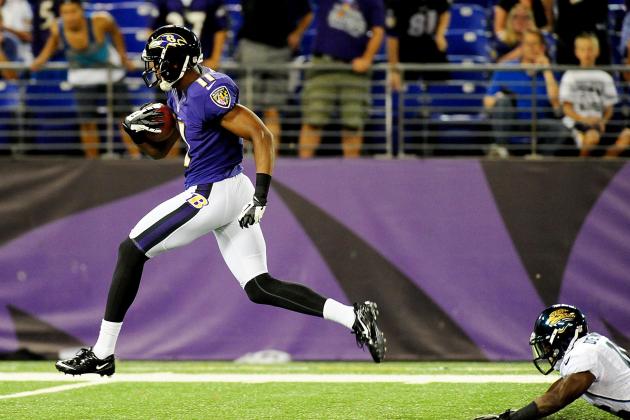 Evan Habeeb-USA TODAY Sports

Of the receivers on this list, Tommy Streeter has by far the most upside. He is huge and fast, which makes him an excellent deep threat. Unfortunately, Streeter is raw in his routes and with his hands and body control. Further, Streeter doesn't separate himself on special teams, meaning he will need to improve greatly as a receiver to make the team.
One thing working in Streeter's favor is that he's a very different player from the other receivers on the roster. Streeter has the size and leaping ability to be a legit red-zone target, meaning the Ravens could find a use for him on offense.
That's where Streeter needs to show the most improvement. If he develops as a jump-ball target, he has a chance to make the roster. Otherwise, he seems destined for the practice squad.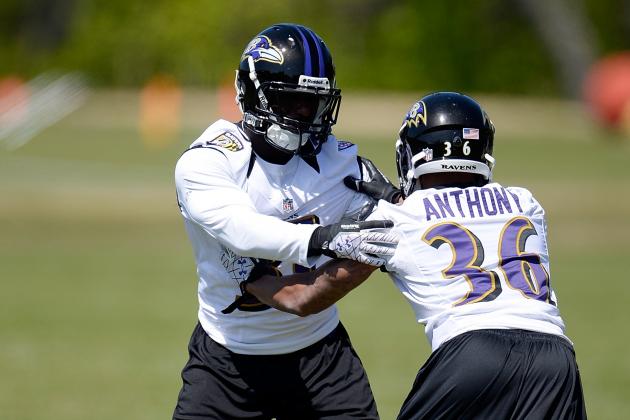 Patrick McDermott/Getty Images

The Ravens will have a fierce competition at cornerback this year, with Asa Jackson and Marc Anthony being the guys under the microscope. Anthony, a 2013 draft pick, has a leg up on the competition for a couple of reasons.
First of all, Jackson caused a bit of a headache last season with his four-game suspension for Adderall use. That definitely helps Anthony's chances. Further, Anthony is a more recent pick, and the Ravens don't like cutting draft picks.
Anthony will need to excel on special teams to make the final roster, but he has some upside that should help him make the final roster.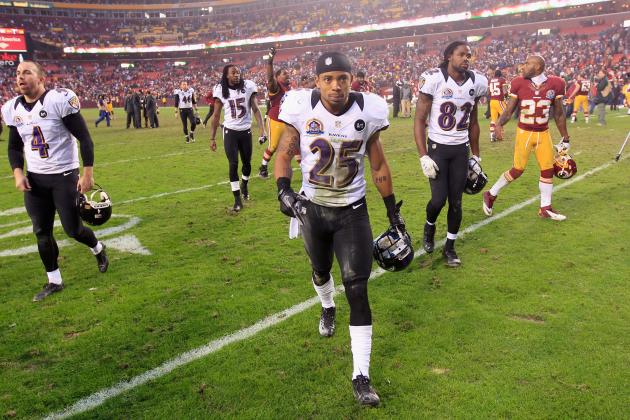 Rob Carr/Getty Images

Asa Jackson had a hard time standing out last year, getting just one tackle on the season. In the preseason, though, Jackson showed good quickness and speed that helped him cover effectively and return kicks.
Jackson is a smaller guy who would be best as a nickel corner down the road. If Jackson can show that he deserves some reps as a sub-defensive back, he could earn a roster spot over Anthony. Jackson has better upside and more experience, but his development will be the deciding factor.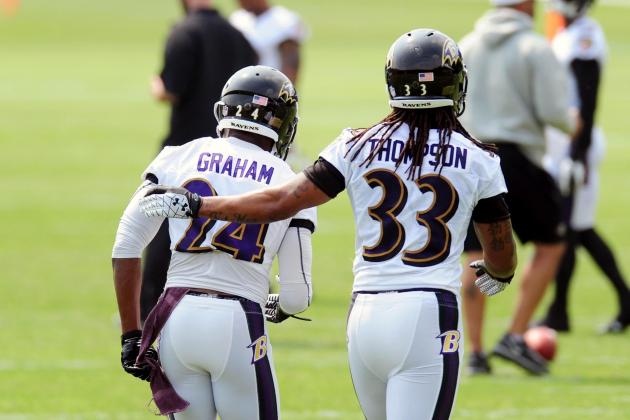 Evan Habeeb-USA TODAY Sports

Christian Thompson seems to be the rare Ravens' misfire in the draft, as the 2012 fourth-round pick will be suspended for the first four games of the season. Having failed to stand out last year, Thompson is now in a tough fight for a roster spot.
The Ravens' top three safeties are locked in: Michael Huff, Matt Elam and James Ihedigbo will all play a lot this season. That leaves Omar Brown and Thompson as the guys vying for that fourth spot.
Brown was simply better than Thompson last year. In limited reps, Brown impressed with his nose for the ball and willingness to mix it up in the run game. Thompson, meanwhile, didn't see the field and didn't progress the way the Ravens' expected.
With Brown seemingly having earned a spot, Thompson will need to demonstrate remarkable improvement to stick around. He has a tough road to do that.