Stock Up, Stock Down for Seattle Mariners' Top 10 Prospects for Week of July 1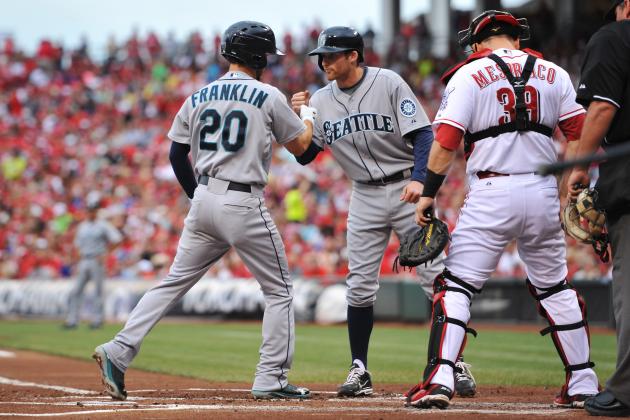 Jamie Sabau/Getty Images

The Seattle Mariners are barely hanging on in the American League West. If the M's are unable to gain ground quickly, the season could be lost and the team may be relegated testing out young prospects for next year.
Some of the top prospects have made their way to Safeco Field this season. This either means the farm system is working or it means that the Mariners need a little bit of help.
Perhaps it is a little bit of both.
Another season at the bottom of the division may bode well for young players down on the farm who want to get a look, but it is tough for Seattle fans to go through another season of unfulfilled potential. There has been some movement on the top prospects list this season, and here are a few updates.
Note: No. 3 prospect Mike Zunino, No. 4 prospect Nick Franklin and No. 6 prospect Brad Miller are currently on the 25-man roster. No. 12 prospect Jordan Shipers is currently on the disabled list.
All stats via MiLB.com.
Begin Slideshow

»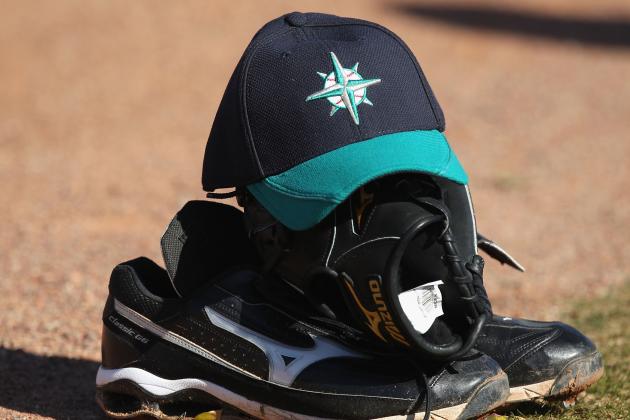 Christian Petersen/Getty Images

2013 Stats
.222/.352/.356, 10 H, 0 2B, 0 3B, 2 HR, 5 RBI, 10 R
Overview
Joseph DeCarlo had a productive three-game stretch, batting .400 and hitting his second home run of the season. He did have three strikeouts in 10 at-bats, which will need to be improved on going forward.
In limited games this season, DeCarlo has struck out 23 times in 45 at-bats. When a player is striking out over 50 percent of the time, there is work to be done.
Last Week's Stats
4-for-10, 1 HR, 1 RBI, 1 BB, 3 SO
Stock
Down
Stats through July 6.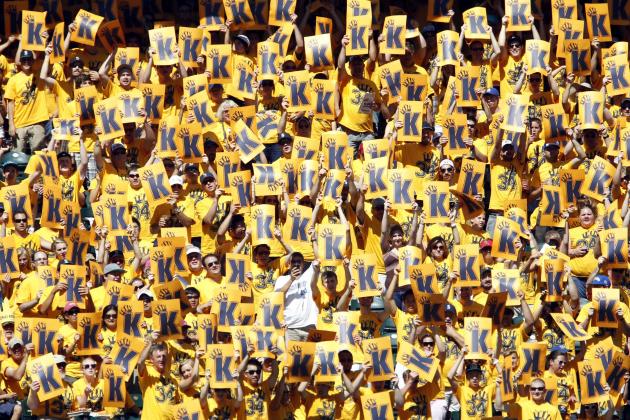 Joe Nicholson-USA TODAY Sports

2013 Stats
.195/.282/.264, 34 H, 7 2B, 1 3B, 1 HR, 10 RBI, 21 R
Overview
Hitting .333 for the week is certainly a solid effort, but it was a fairly unproductive week for Jack Marder as he did not register any extra-base hits or RBI. In general, it has not been a particularly successful year for the young second baseman, as Marder has struggled to stay above .200 for the season.
Marder strikes out almost 25 percent of the time, so he will need to improve on his patience at the plate and raise his on-base percentage if he is going to hope for an eventual promotion. For now, Marder remains a work in progress.
Last Week's Stats
4-for-12, 1 SO
Stock
Down
Stats through July 6.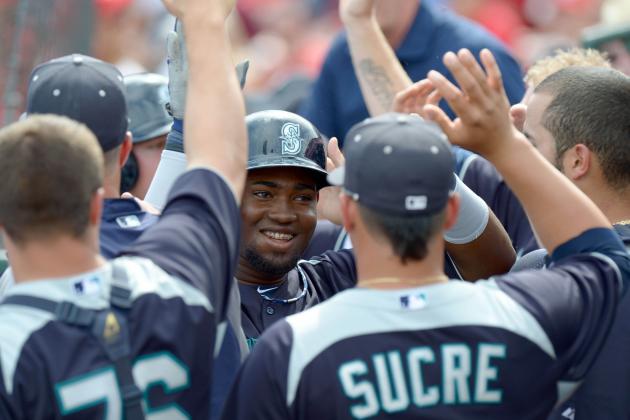 Jake Roth-USA TODAY Sports

2013 Stats
.298/.352/.463, 65 H, 15 2B, 3 3B, 5 HR, 32 RBI, 29 R
Overview
It was not a great week for Julio Morban, who batted .200 and only managed one extra-base hit. Morban has had a solid year at Double-A Jackson, but he has some work to do.
Specifically, Morban needs to cut down on the strikeouts. Morban struck out 45 percent of the time this week, and he has 68 strikeouts in 218 at-bats this season. Until Morban develops a bit more plate discipline (only 17 walks in 2013), he may struggle to progress.
Last Week's Stats
4-for-20, 1 2B, 2 BB, 9 SO
Stock
Down
Stats through July 6.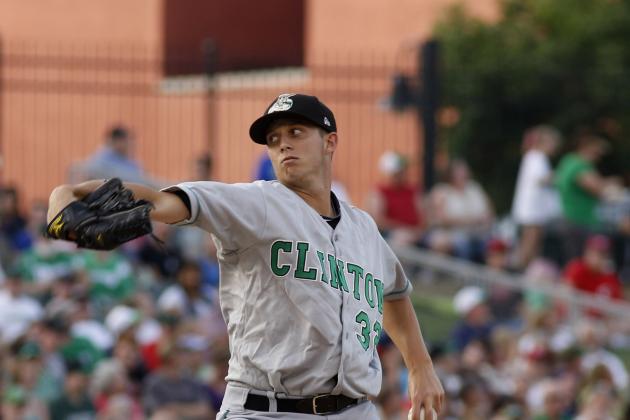 David Kohl-USA TODAY Sports

2013 Stats
15 GS, 5-3, 2.54 ERA, 37 BB, 66 SO, 78 IP
Overview
Tyler Pike picked up where he left off in 2012 and is having a very nice season for the LumberKings. The Florida native has held batters to a .196 average in 2013 and has not lost a game since May 8.
The walks are a bit of a concern as Pike has had some issues with control this season. He will need to get his strikeout-to-walk ratio down if he wants to get promoted to Double-A. Still, there is potential for Pike to develop, and the Mariners may have yet another talented arm in their organization.
Last Week's Stats
0-0, 0.00 ERA, 0 ER, 3 H, 3 BB, 5 SO
Stock
Up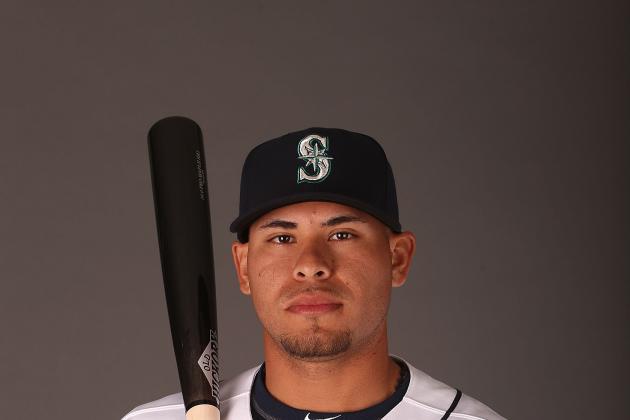 Christian Petersen/Getty Images

2013 Stats
.297/.353/.445, 75 H, 17 2B, 2 3B, 5 HR, 42 RBI, 30 R
Overview
Stefen Romero had an excellent week, hitting .440 and putting together a six-game hitting streak from July 1-6. The ascent of Romero continues, as the product of Oregon State University has moved quickly through the system.
It will be interesting to see if Romero can hit well enough to earn a call-up when the rosters expand in September. Depending on what deals are made at the trade deadline, there may be room for Romero on a future Seattle lineup card.
Last Week's Stats
11-for-25, 2 2B, 5 RBI, 1 BB, 3 SO
Stock
Up
Stats through July 6.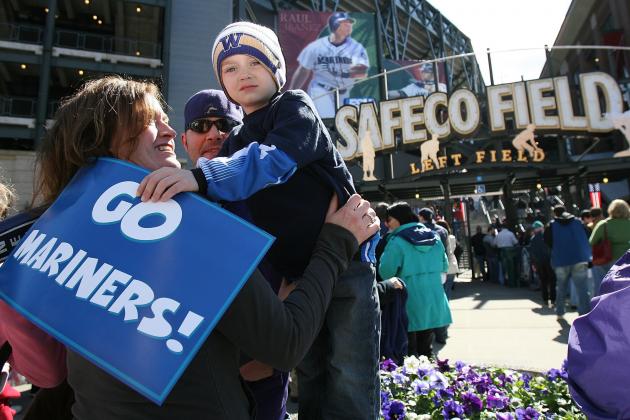 Otto Greule Jr/Getty Images

2013 Stats
.273/.303/.348, 77 H, 17 2B, 2 3B, 0 HR, 28 RBI, 36 R
Overview
Gabriel Guerrero had a great week, hitting a blistering .522 for the Clinton LumberKings. The on-base percentage is not necessarily where it needs to be, as Guerrero does not walk a great deal at this point in his career.
In general, he does not hit for power, nor does he steal a lot of bases. So far, he has shown himself to be a contact hitter who will need to work on his patience as he works his way through the farm system.
Last Week's Stats
12-for-23, 1 2B, 5 RBI, 0 BB, 4 SO
Stock
Up
Stats through July 6.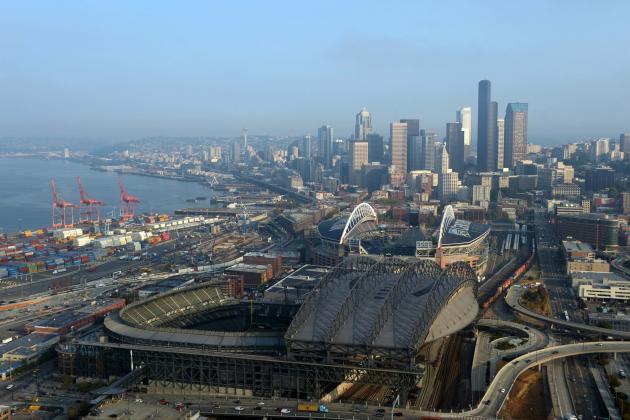 Kirby Lee-USA TODAY Sports

2013 Stats
10 GS, 1-3, 3.08 ERA, 6 BB, 32 SO, 49.2 IP
Overview
Victor Sanchez did not have a particularly impressive start on July 5, as he only lasted five innings and did not record a win. Still, Sanchez had solid control, did not walk any batters and struck out two.
Despite compiling 10 starts in 2013, Sanchez only has four decisions this season, but he does have a solid ERA of 3.08 and a nice 5.3-1 strikeout-to-walk ratio. It will interesting to see if Sanchez gets promoted this year or if he remains at Single-A for the remainder of the season.
Last Week's Stats
0-0, 7.20 ERA, 4 ER, 7 H, 0 BB, 2 SO
Stock
Hold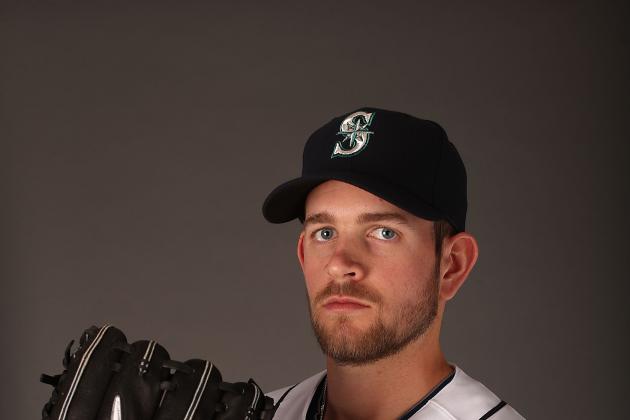 Christian Petersen/Getty Images

2013 Stats
17 GS, 5-6, 5.14 ERA, 37 BB, 87 SO, 82.1 IP
Overview
James Paxton had a solid week, earning his fifth win of the season. It has been an up-and-down year from Paxton, who looks fantastic in some starts and fairly pedestrian in others.
Three of his past four starts have been impressive, so there could be a call-up in Paxton's future. However, he will need to maintain consistency if he is going to get promoted to the big club. That ERA is still pretty high for Triple-A.
Last Week's Stats
1-0, 3.60 ERA, 2 ER, 5 H, 4 BB, 6 SO
Stock
Up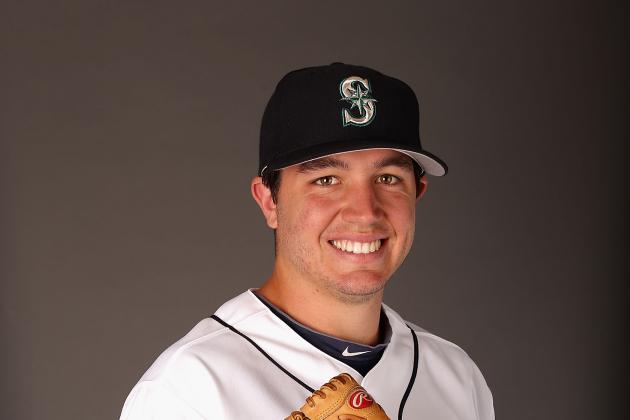 Christian Petersen/Getty Images

2013 Stats
6 GS, 5-1, 2.14 ERA, 7 BB, 39 SO, 33.2 IP
Overview
Finally, Danny Hultzen got back on the mound after struggling with injuries almost all year. Finally, it looked like Hultzen would continue his path to being a dynamic starter for the Mariners. His first start back on June 27 was great (6 IP, 0 ER, 2 H, 1 BB, 6 SO) after missing more than two months.
And then, a setback. As noted by The News Tribune, Hultzen couldn't get loose and had to be scratched from his start. Perhaps he rebounds in the future, but this is not a good sign for a guy who has had a tough year from a health standpoint.
Last Week's Stats
One warm-up, no starts
Stock
Down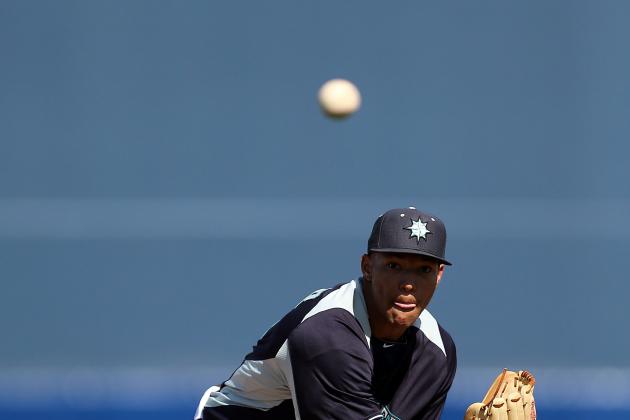 Christian Petersen/Getty Images

2013 Stats
16 GS, 6-7, 2.18 ERA, 34 BB, 108 SO, 95 IP
Overview
For those who are waiting for this rising star to fall, keep waiting. Taijuan Walker has not been flawless, but he has been pretty close. Since being promoted to Triple-A Tacoma, Walker has put together two impressive starts.
Is the best yet to come?
Obviously fans, media members and management have to temper their excitement about Walker. He is obviously talented, but he is also 20 years old. If he is ready for the big leagues, then he will prove it on the mound throughout the rest of the season.
However, Seattle is going to be very careful with its top prospect. He will not be rushed to Safeco Field.
Last Week's Stats
1-0, 0.90 ERA, 1 ER, 7 H, 3 BB, 12 SO
Stock
Up